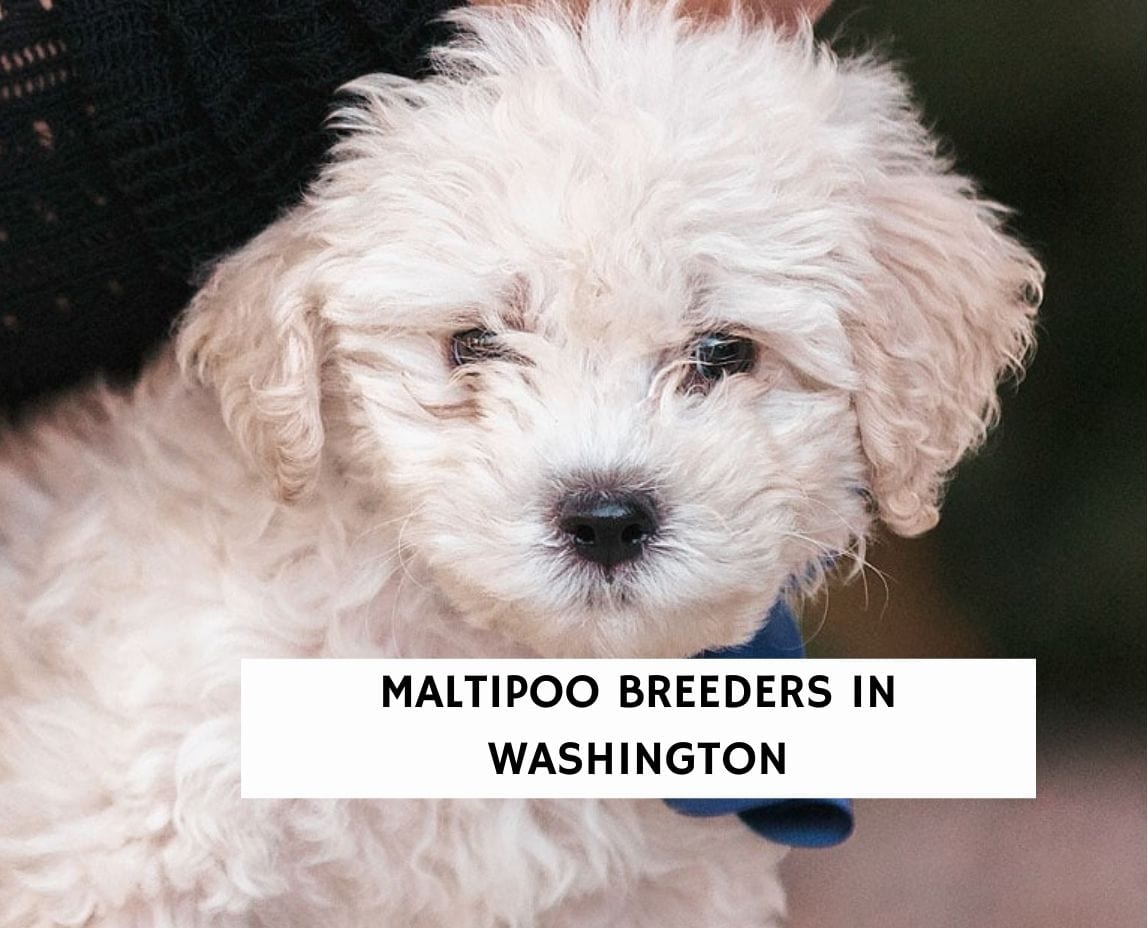 Do you live in Washington and want to adopt a perfect little dog? Well, a Maltipoo is just that, and there are many breeders in and around Washington to help you find your perfect puppy. Maltipoos are a relatively new designer dog breed created by crossing a Maltese and a Toy or Miniature Poodle. This combination of parent dogs results in a fluffy ball of joy that inherits all of its parent's best qualities. With a wonderful temperament, high intelligence, and the looks of a teddy bear, who wouldn't want to adopt one of these dogs? 
Below is a list of the best Maltipoo breeders in Washington. As you will see, there are not very many of these breeders located directly in the state. But many breeders across the United States are willing to ship Maltipoo puppies to Washington.
All breeders on this list have proven themselves to be reputable in the field of breeding. Their parent dogs are treated with the utmost respect and kept in the best health possible, giving you access to healthy and well-tempered puppies. So, contact one of these breeders today to get started on your Maltipoo journey. 
Before scrolling down, here are some related articles: Cockapoo Breeders in Washington and Bernedoodle Breeders in Washington.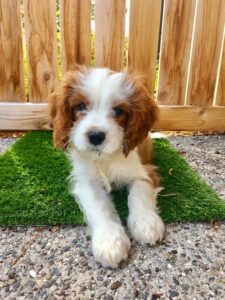 If you are looking for a magnificent Maltipoo puppy in Washington, Howdee Kennels is a great place to check! Located in Lynden, Washington, two hours north of Seattle, Howdee Kennels provides their customers with lifelong companions. 
At Howdee Kennels,  Maltipoos are bred for appearance, temperament, health, and overall lovability. All puppies are dewormed before adoption. Additionally, every puppy receives their age-appropriate vaccinations and a thorough veterinarian check before being sent to their new forever home. To ensure that you receive a healthy puppy at the time of adoption, you will be given a two-year genetic health guarantee. 
If you are interested in one of the beautiful Maltipoos at Howdee Kennels, you must contact them via email or telephone. Because of the excellent quality and reputation of their Maltipoo puppies, most are sold before they're even born. If you want one of their dogs, you will need to contact them to be put on a waiting list. 
Maltipoo Breeder Information
Email: howdee3@gmail.com

Location: 9310 Hammer Road, Lynden, WA, 98264

Telephone: (360)-354-5419

Social:

Facebook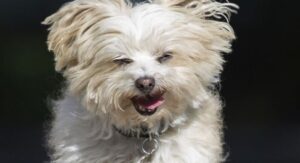 At Dryland Farms, every dog is treated like family. A small family breeder located in Central Washington, Dryland Farms treats all their parent dogs as their own pets. These dogs live and play in the family home and even stay with them once they have retired from the breeding program. 
The health and wellness of their dogs and puppies are their number one priority. The owner of Dryland Farms has over 30 years of experience as a licensed veterinary technician, ensuring that every puppy gets the care and attention needed. All puppies receive age-appropriate vaccinations before adoption to ensure they are protected from common diseases. Additionally, all puppies are dewormed and vet checked before leaving for their forever home. 
In addition to their health, Dryland Farms also prioritizes each puppy's socialization. Puppies are handled by people of all ages from birth, so they are comfortable with humans before adoption. The puppies also have exposure to other dogs, cats, and other animals while at Dryland Farms. This early socialization is crucial to providing customers with a well-rounded and well-adjusted dog. 
The Maltipoo puppies for sale at Dryland Farms have also begun potty training before they go home with their new family. So, when you adopt from Dryland Farms, you are receiving a well-socialized and well-mannered puppy already!
Maltipoo Breeder Information
Out of State Maltipoo Breeders
Next, we will look at some of the best Maltipoo breeders across the entire United States. Although these breeders are not directly located in Washington, they ship puppies all over the country. So, do not let your location make you feel pressured into choosing a specific breeder. You have many options that will be more than willing to help you get your perfect dog, regardless of your location.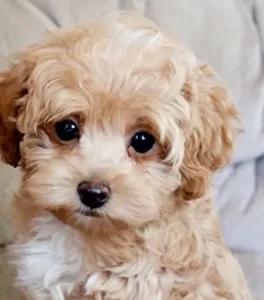 Although not located directly in Washington state, Country Acres Puppies is known across the United States for high-quality Maltipoo puppies. They offer a flight nanny service to any customer who lives out of state. The flight nanny will travel on the airplane with your new puppy to ensure it gets the care it needs. Therefore, if you live in Washington and want one of these well-loved Maltipoo puppies, you can have it flown right to your local airport. 
All puppies at Country Acres Puppies are vet-checked, vaccinated, and dewormed before being brought to their forever home. Puppies also come with a one-year guarantee against any genetic defects. 
At Country Acres Puppies, there's no waiting list until a litter is born. So, if you are interested in one of their puppies, you need to regularly check their website for updates on new litters. Once a litter is born, text Country Acres to let them know you are interested. 
Maltipoo Breeder Information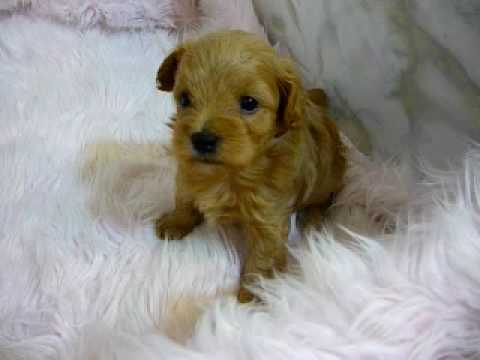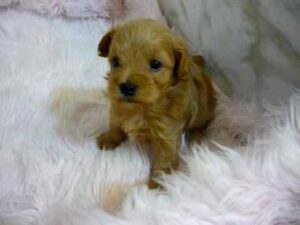 Maltipoo FurBabies is another top-quality breeder that is not located in Washington but will gladly ship to Washington. At Maltipoo FurBabies, they are dedicated to providing high-quality dogs to as many people as possible. They have many years of experience shipping puppies across the United States and Canada, so regardless of your location, you can have one of these beautiful Maltipoo puppies. 
All puppies at Maltipoo FurBabies are born and raised in the family home, where they are socialized from birth. This socialization creates the best temperaments in these little dogs, making them fantastic family companions, especially for families with small children.  
The puppies at Maltipoo FurBabies come in three different sizes: teacup, tiny toy, and toy. So, regardless of what size Maltipoo you are looking for, they are sure to have it. All these puppies come with a one-year health guarantee and up-to-date vaccinations to ensure they are healthy at the time of adoption and beyond!
Maltipoo Breeder Information
How to Choose a Maltipoo Breeder in Washington 
As you can see, there are many options to choose from when adopting a Maltipoo. This may seem overwhelming, but there are some crucial factors to consider before you decide on a breeder. Taking these things into account can help you narrow down your choices so you can find your perfect Maltipoo from the right breeder. 
First, location plays a significant role in what breeder you should choose. As you can see from the above list, a few Maltipoo breeders are located directly in Washington. However, there are other Maltipoo breeders located in other states who are willing to ship puppies. So, if you are lacking transportation, you should choose one of the breeders who ship puppies. On the other hand, if you do not want to pay the price of shipping your new puppy, you should choose a breeder closer to your area so you can pick up your puppy in person. 
Another thing to consider when choosing a Maltipoo breeder is what color of puppy you want. Most breeders can predict the colors of upcoming litters based on past litters. So, if you know what color you prefer, you can choose a breeder that is more likely to produce puppies of that color. That being said, you should be open-minded about the color of your Maltipoo as some puppies can vary in color even among the seem litter. 
Lastly, you should decide how long you are willing to wait for your new puppy. Because of the desirability of this designer breed, Maltipoo waiting lists can be long. So, suppose you are not willing to wait for your Maltipoo. In that case, you may be better off visiting a local animal shelter and finding a dog there that you will be able to take home right away. On the other hand, if you are willing to wait, you can always ask the breeder how long the waiting list is. This gives you a good idea regarding how long you have to prepare for your new puppy. 
Conclusions For Maltipoo Breeders in Washington
If you live in Washington and want to adopt a fun-loving and great-tempered little pup, a Maltipoo is a dog for you. These little dogs have both the looks and personality of cuddly little teddy bears. Many reputable breeders in and around Washington will gladly help you with any questions about the breed. So, if this sounds like what you are looking for, contact one of these Maltipoo breeders in Washington to get started on welcoming home a brand new Maltipoo puppy. 
You will also like: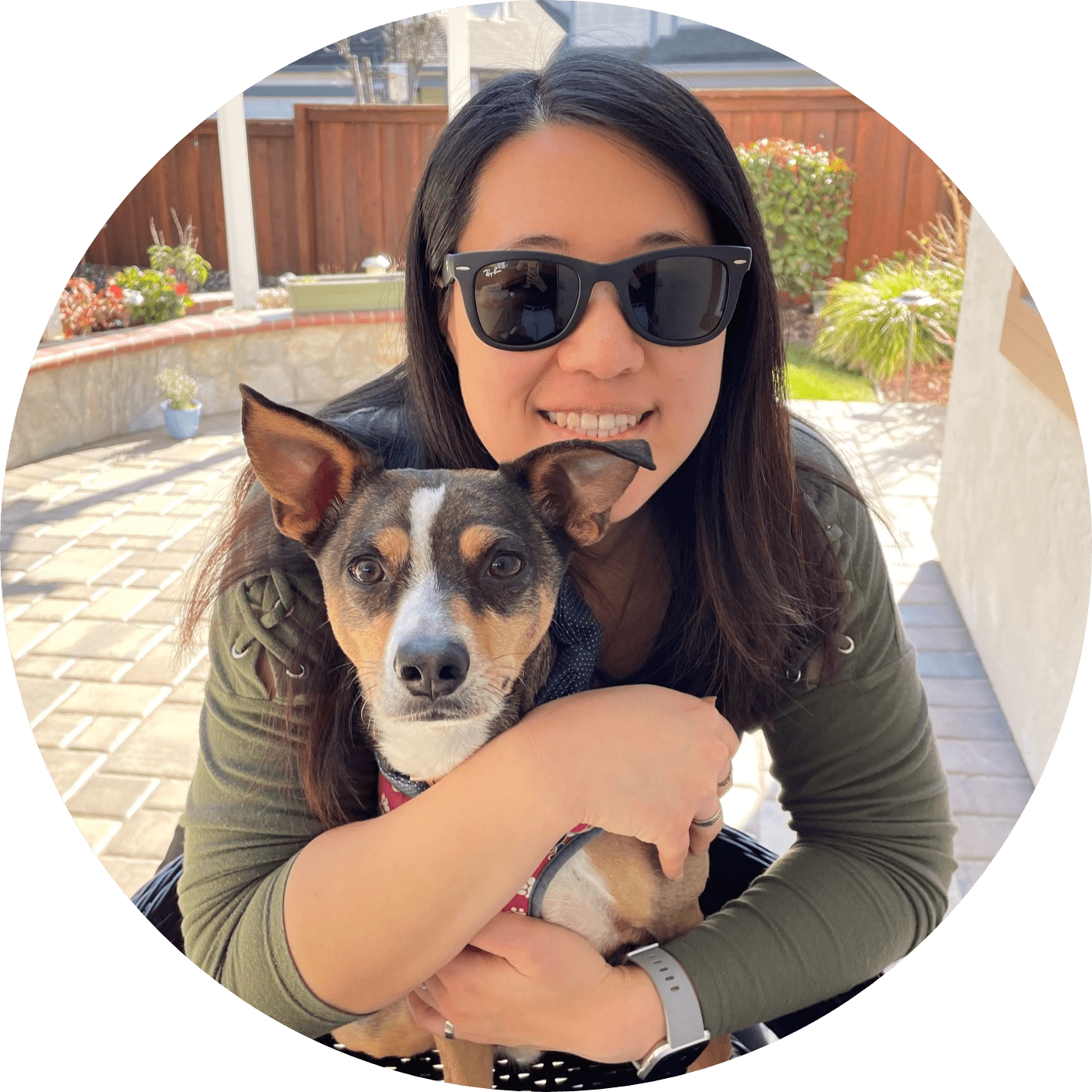 Dr. Sabrina Kong graduated from the Royal Veterinary College in England in 2016 and has been working at a small animal clinic in Northern California since then. She grew up in the Bay Area and got her bachelor's degree from Cal Poly San Luis Obispo. She also became a Certified Canine Rehabilitation Practitioner through a program at the University of Tennessee.
When she isn't in the clinic taking care of her four-legged patients, she enjoys traveling and trying new foods with her friends and her three-legged dog, Apollo. She adopted Apollo from her clinic when he was a puppy with numerous health issues. Dr. Kong truly cares about taking care of animals.