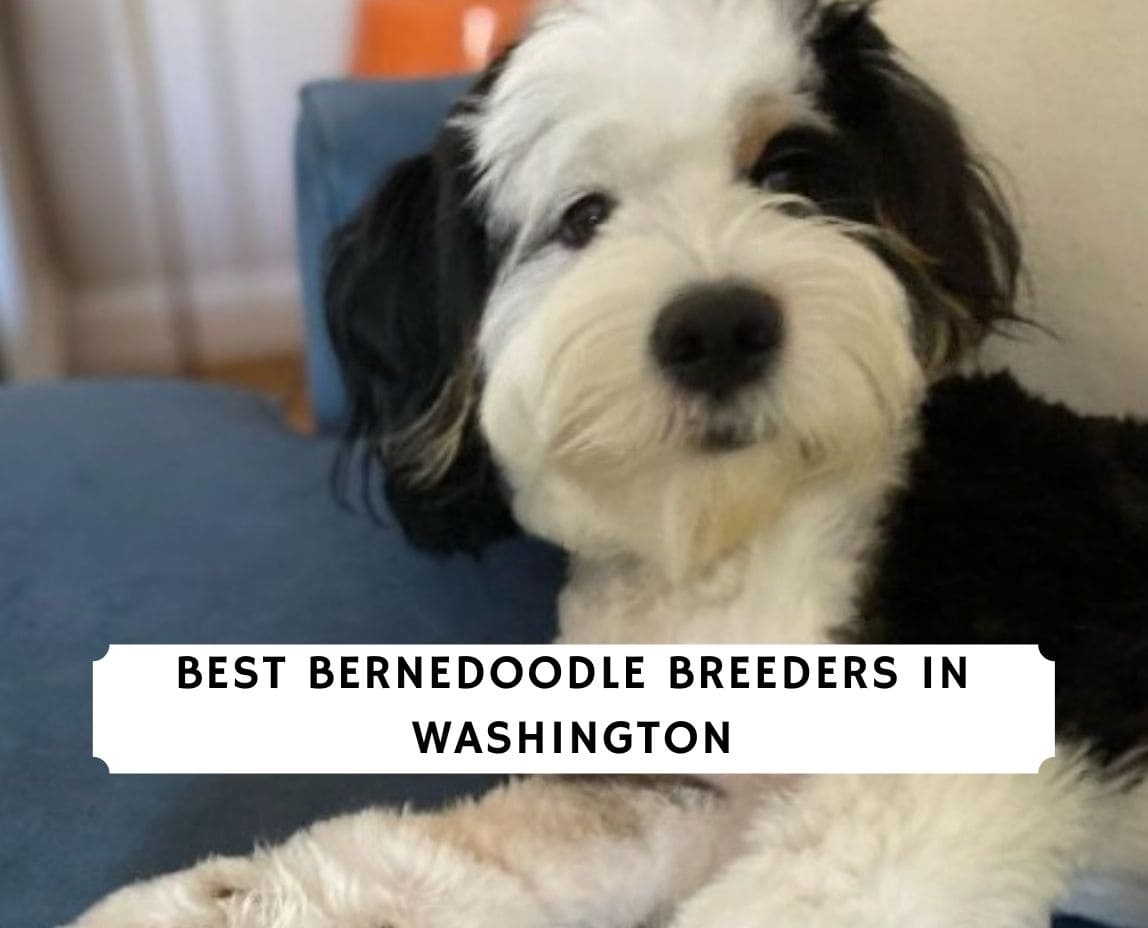 In this guide, we'll help you explore the best Bernedoodle breeders in Washington. After all – the Bernedoodle is loved by many people for a reason. Here's what you need to know. The Bernedoodle is a cross between a Bernese Mountain Doodle and a Poodle. They grow up healthier than their parent breeds while displaying their best traits.
Bernedoodles are low shedders and, as a result, are found desirable by dog lovers. The Bernedoodle breed is intelligent with an excellent temperament. Bernedoodles can come in a single color or a mix of different colors. Their coats vary from long wavy coats, curly coats to straight coats. If you are a Bernedoodle lover, here is a list of trustworthy breeders in Washington
Before scrolling down this list of Bernedoodle breeders in Washington, check out these other dog breeds: Best Cockapoo Breeders in Washington and Best Cavapoo Breeders in Washington.
Bernedoodle Puppies For Sale in Washington
There are many places you can get a Bernedoodle puppy. We have highlighted only some of the most ethical breeders in Washington.
Bernedoodle Product Recommendations: Best Dog Food For a Bernedoodle and Best Smelling Dog Shampoo.
1. PuppySpot's Bernedoodles for Washington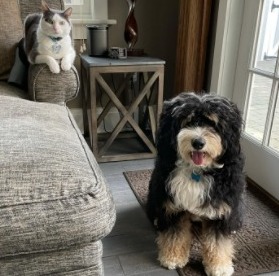 Finding the best Bernedoodle breeders in Washington can be a challenging task. With PuppySpot, the process of introducing a Bernedoodle puppy into your household becomes much easier. With a simple search for Bernedoodles, you'll find a variety of breeders around the United States. The Bernedoodle breeders on PuppySpot are all mostly reputable and trustworthy. This is because these breeders are strictly scanned before being able to list any puppies in the marketplace. If you're searching for a Bernedoodle puppy, we highly recommend checking out PuppySpot first.
PuppySpot Details
2. Cloud Nine Doodles
Cloud Nine Doodles is a family business located in Blaine, Washington. They have been in the breeding business for more than 35 years. Owned by sally and helped by daughter Taylor, they have dedicated their time and effort to raising high-quality Doodles. Their badge of excellence is a testament to their high standards. Cloud Nine Doodles neuter their Doodles a year after birth.
They believe that nutrition and socialization are necessary for developing a puppy, emphasizing a secure environment. Only a few litters are bred yearly, resulting in only a limited number of puppies available for adoption. There is a $300 fee required if you are interested in joining their waiting list. Applications are processed and reviewed within a week of applying. The prices of their puppies vary depending on the color and breed.
Therefore, you will be required to contact them on specific breeds and their prices. Unlike most breeders, they do not place their puppies without a signed contract, including their health and warranty. They also offer delivery services to the Sea-Tac airport for a little additional fee. One crucial piece of information, though; they do not allow visitations until the puppies are fully immunized and vaccinated.
Cloud Nine Doodles Details
3. Pacific Doodles
The vision at pacific Doodles luxury is to connect with customers by providing quality customer service in the dog breeding industry. They believe in breeding high-quality puppies without compromising the health or physicality of their pets. In their own words, they are dedicated to being the most remarkable brand in the world. Founded by Caroline, Pacific Doodles is located on a private twenty-three acre of land in Burlington, Washington. Their commitment to quality and dedication to providing an unforgettable experience is unrivaled.
Caroline grew up in a pet-friendly environment, and she ended up developing the same passion for animals. She gets assistance from a horde of dog lovers that includes her partner and sons. Therefore, if you are interested in a puppy, you would have to fill out an application on their website. The fee for being on the waiting list for a Bernedoodle is $875.50. It is important to note that this fee is non-refundable but applies to the overall price of the Bernedoodle.
They reiterated that the breeding could be erratic, and the number or size of the litter can differ hence the leeway in terms of the agreement. You must note that not all applications will be approved. Pacific Doodles reserves the right to reject any application they deem below par. They also have the option to keep puppies from each litter and retain the rights to sell any. Their price is fixed and guaranteed for three months from the day you make a deposit. You can find additional information on their website.
Pacific Doodles Details
4. Savvy Bernedoodles and Bernouviers
This breeder is owned by Crystal, her husband, and their three young daughters. Initially located in a half-acre in Las Vegas, NV, they moved to a seventy-eight-acre land in Spangle, Washington. They started breeding Poodles in 2007 and have since recorded remarkable improvements in their health, personality, and temperament. They have far exceeded expectations in breeding wonderful Bernedoodles. They have so far built a 1300 square feet facility with modern-day facilities to accommodate more dogs.
Water lines are installed to enable self-filling bowls, AC units installed for the parent dogs and puppies. They are at the final stages of getting their Commercial Kennel License. Their Bernedoodles come in standard, mini and tiny sizes. Puppy prices range from $3,600 to $5,000, depending on the size and breed. They reserve the right to hold the puppies for up to twelve weeks to ensure they are in their best health before leaving the kennel.
Shipping can be arranged with any airline with an extra $450 covering flight, health certificate, vet examination, and crate. It's important to note that additional costs may apply if the puppy needs a larger crate or rabies shots. Savvy Bernedoodles and Bernouviers also offer one-week boarding services for puppies over ten weeks old for travelers. This boarding provides their dog with feeding, supplements, vaccinations, and verbal training for $20 per day. They also offer preschool training for puppies.
Savvy Bernedoodles and Bernouviers Details
5. Annie's Doodles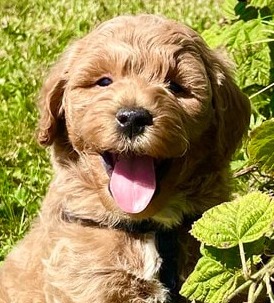 Annie's Doodles is a dog breeder owned by Annie Carlson and located in Ferndale, Washington. Their dogs are OFA eye certified, and they are also thoroughly health tested and certified. Their puppies come with a two-year health guarantee, meaning they are the healthiest puppies available. They feed their dogs mainly fed life's  Abundance of super-premium dog food. The puppies are delivered to you dewormed and with their first vaccines already applied. They are microchipped, imprinted, and thoroughly vet checked.
These puppies come to you socialized and pre-spoiled. The process of obtaining a puppy is quite complex, and you would be required to get on a master list by placing a deposit. This deposit puts on a list arranged in chronological order. You have seven days after the birth of a litter to make your pick if you are top of the pick. A puppy costs $3,200 excluding tax. This price is independent of the size, color, or gender of the puppy. You can get additional information by calling them.
Annie's Doodles Details
6. Puget Sound Doodles
Puget Sound Doodles is part of a chain of home-based hobby breeders located in Washington.  They believe that puppies and children need to grow in a caring and safe environment. Therefore, they prioritize promoting social behaviors while preparing the puppies for their transition into their forever homes. Puget Sound Doodles (PSD) believe that exposure to Bernedoodles helps kids on the autism spectrum communicate better. They observed that it increased their social-emotional awareness and overall wellbeing.
They have dogs with various kids with special needs families, and their dogs are also service animals. Puppies are ready to go home at eight to ten weeks of age. If at any point you wish to schedule a visit, you would need to call ahead of time to enable them to make appropriate arrangements to receive you. Their reservation fee ranges from $1,030 to $5,000, with a shipping fee of $669.50. A one-year health guarantee accompanies each puppy against all genetic defects and their vaccine and deworming record.
Puget Sound Doodles Details
7. Kayla's Sheepadoodles
Last on the list of the best Bernedoodle breeders in Washington is "Kayla's Sheepadoodles." Kayla's Sheepadoodles is a family-owned breeder located in Spokane, Washington. They keep emphasizing that they are not a kennel and will never have more than one dog breed. They run a small farm, where the dogs are fed with the best dog foods available. Regular vet checks are also prioritized for all their dogs. Their dogs are spoilt and also made sure that they undergo basic training.
Annual vaccination and regular grooming are also regarded as essential rituals in the breeding home. The dogs live indoors. The puppies are raised indoors until they are old enough to be moved to the kennels outside. Kayla's Sheepadoodles give their puppies all the love and ensure that they are well socialized. That means they can socialize with the cats, owners, and other dogs in the kennel or their adoptive home.
The puppies are entitled to grooming, regular vet checks, and vaccinations until they go to their adoptive homes. They make sure the puppies are of the best quality by having their hip and eye certificate examinations. They also put the coloring, temperament, and body type into consideration. In addition, all their dogs are both AKC and CKC registered. Therefore, if you are interested in any of their adorable puppy, you can contact them via mail or through their website.
Kayla's Sheepadoodles Details
Conclusion For The "Best Bernedoodle Breeders in Washington"
Bernedoodles embody the most exemplary traits of the playful Bernese mountain Doodle and the adorable Poodle. Their mixed genetics means they also shed less. In addition, they are excellent companions with brilliant personalities. These traits make the Bernedoodle breed quite popular. We have provided a list of trusted breeders in Washington to help you get a perfect puppy for your family.
For more Bernedoodle guides from WeLoveDoodles, you can check out:
To learn more about this breed, watch "Is a Bernedoodle Right For You" from PetGuide.com down below: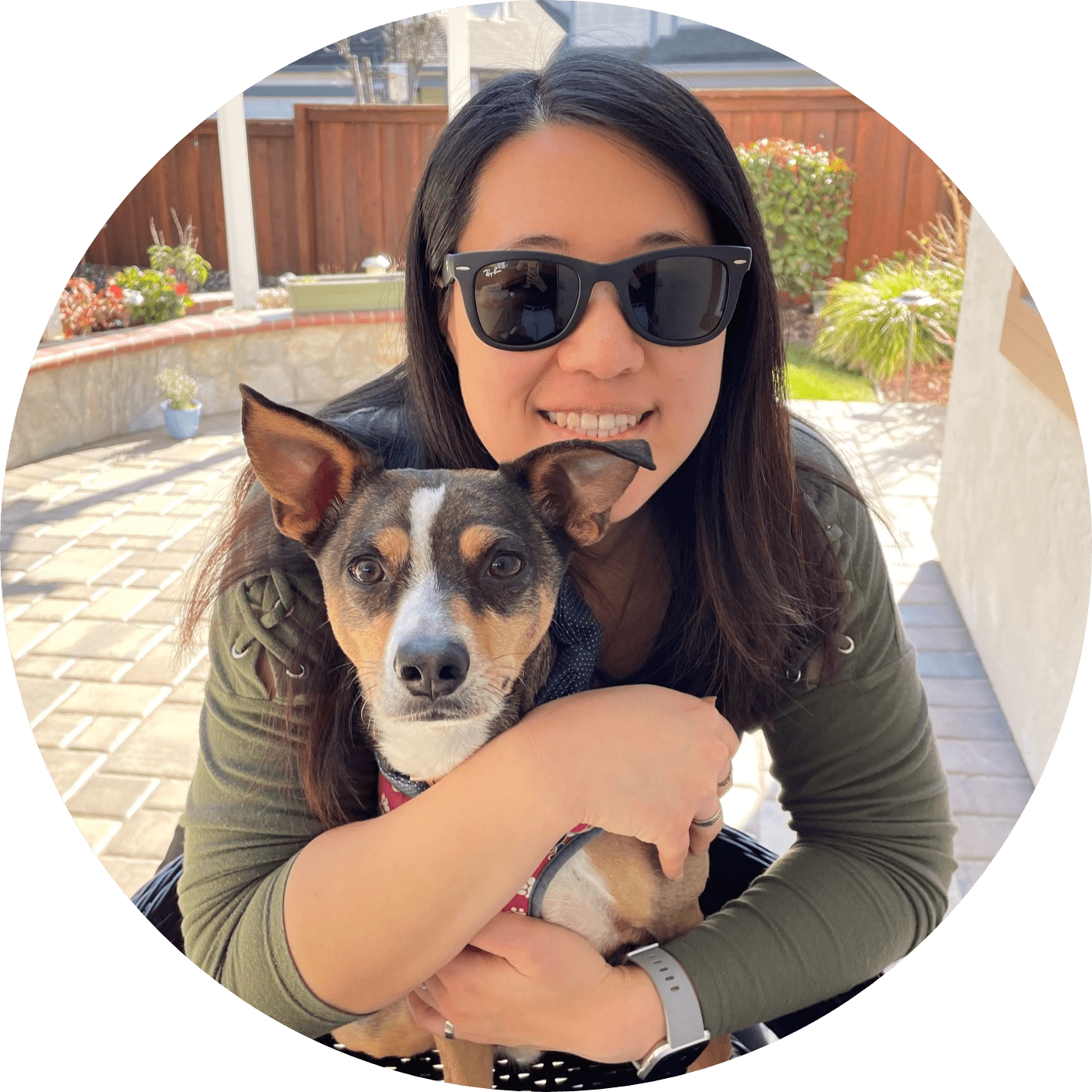 Dr. Sabrina Kong graduated from the Royal Veterinary College in England in 2016 and has been working at a small animal clinic in Northern California since then. She grew up in the Bay Area and got her bachelor's degree from Cal Poly San Luis Obispo. She also became a Certified Canine Rehabilitation Practitioner through a program at the University of Tennessee.
When she isn't in the clinic taking care of her four-legged patients, she enjoys traveling and trying new foods with her friends and her three-legged dog, Apollo. She adopted Apollo from her clinic when he was a puppy with numerous health issues. Dr. Kong truly cares about taking care of animals.