Are you searching for the best Cockapoo breeders in Washington but don't know where to go? In this guide from WeLoveDoodles, we'll provide you a list of the best breeders. But, before getting started, here's what you need to know about this breed. Cockapoos are just that, and they are easy to find in your state. Cockapoos are a designer dog breed consisting of Cocker Spaniel and Poodle.
These dogs are the original Poodle mix (also known as a Doodle), with their lineage dating back to the 1960s. Cockapoos were bred to be the ultimate companion. They have the perfect amount of intelligence, trainability, affection, and cuteness. As a bonus, these dogs are also hypoallergenic, so if you suffer from allergies, have no fear. If a Cockapoo sounds like a dog for you, it is time to start looking for a place to adopt one.
Before scrolling down this list of Cockapoo breeders in Washington, check out these other dog breeds around the area: Best Cavapoo Breeders in Washington and Best Labradoodle Breeders in Washington.
Cockapoo Puppies For Sale in Washington
Suppose you are looking for an older Cockapoo. In that case, you may have better luck checking out your local animal shelter or a Cockapoo rescue. However, if you are looking for a puppy, a breeder is the way to go. As we mentioned, there are many reputable Cockapoo breeders in Washington. These breeders pride themselves on the health and safety of their breeding programs. As a result, your puppy will be in the best care before coming home with you. So, if you are ready to start the process of adopting a Cockapoo, check out the breeders below.
Cockapoo Product Recommendations: Best Brush For a Cockapoo and Best Smelling Dog Shampoo.
1. PuppySpot's Cockapoos for Washington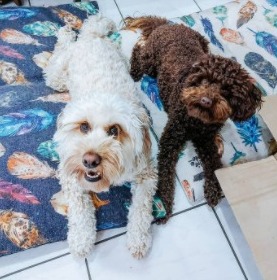 Finding the best Cockapoo breeders in Washington can be a challenging task, which is why we recommend PuppySpot at the top of this list. Remember that PuppySpot isn't an individual breeder but a marketplace dedicated to numerous breeders and future dog owners. Using PuppySpot, you can utilize the website's filters and find the right Cockapoo puppy for your home.
You can filter out certain ages and colors without having to wait on the waiting list. The Cockapoo breeders on PuppySpot are all strictly screened before being able to list, which means that you're dealing with reputable breeders throughout the country. We highly recommend checking out PuppySpot before scrolling down any further.
PuppySpot Details
2. Maranatha Cockapoos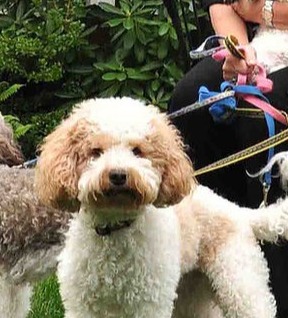 Maranatha Cockapoos is a small family-owned breeder with a particular focus on health and temperament. Located in Lake Stevens, Washington, all puppies and parent dogs at Maranatha Cockapoos are born and raised in the family home. This environment exposes puppies to different people and experiences as they grow, leading to an easier transition to their forever home. Socialization with the other puppies and various people also leads to a friendlier dog.
With health being their top priority, Maranatha Cockapoos ensures that each puppy is healthy before going home with their new family. Each puppy receives a full vet check, up-to-date vaccinations, dewclaw removal, and deworming before being sent home. Additionally, if you adopt a puppy from Maranatha Cockapoos, you will receive a one-year health guarantee.
This guarantee confirms that your puppy is free of life-threatening congenital disabilities at the time of purchase. Next, if you are interested in a puppy from Maranatha Cockapoos, you will have to complete an adoption application. This application is to ensure that you are the right fit for a Cockapoo. Once your application has been reviewed, you can deposit to hold your spot on the waiting list. So, contact them today to get started on welcoming home your new pup.
Maranatha Cockapoos Details
3. Cloud 9 Cockapoos
Cloud 9 Cockapoos wants you to feel like you are on cloud 9 with your new puppy. Based in Puyallup, Washington, they want every adopter to receive the perfect family companion. At Cloud 9 Cockapoos, they pride themselves on connecting families with well-tempered, intelligent, loyal, and allergy-friendly Cockapoos. In addition, Cloud 9 Cockapoos are focused on the health and wellness of puppies and parent dogs.
Each parent dog has undergone many thorough health tests to ensure they are in good shape for breeding. These tests include complete veterinary examinations, screenings for hereditary illnesses, and OFA certifications. This ensures that genetic diseases are not passed down to puppies. You have full access to the results of these tests when adopting a puppy from Cloud 9 Cockapoos. In addition, all puppies at Cloud 9 Cockapoos are well-socialized from an early age.
Puppies are exposed to a variety of adults, children, animals, and environments. This early exposure helps your new puppy feel more comfortable in new situations leading to an easier transition into their new home. This exposure also makes these dogs especially friendly, which is perfect for families with young children. Contact Cloud 9 Cockapoos today if you are looking for a perfect addition to your family.
Cloud 9 Cockapoos Details
4. Devin's Doodles
Located in Vancouver, Washington, Devin's Doodles is a family-owned breeder specializing in Cockapoos of many colors. Devin's Doodles is a sister kennel to Cockapoodledoo Ranch in California, producing beautiful, healthy, and unique Cockapoo puppies for over 20 years. If you want your Cockapoo puppy to be unique in colorings and markings, Devin's Doodles is the breeder for you. The most common colors for Cockapoos are cream, apricot, red, black, and chocolate.
At Devin's Doodles, you can find unique combinations of these colors. For example, Devin's Doodles often has puppies with merle and parti patterns. That being said, they do still breed Cockapoos in traditional colors and patterns as well. Regardless of what you are looking for, everyone can find their perfect pup here. When adopting a puppy from Devin's Doodles, you are not just receiving a dog but a whole list of completed health procedures.
Every puppy has undergone a complete vet examination to ensure peak health at the time of adoption. Additionally, every puppy is up-to-date on vaccinations, microchipped, and has begun the deworming process. You will also receive a small bag of puppy food and a toy or blanket with the mother's scent on it. So, if you are looking for a unique, loyal, and loving companion, contact Devin's Doodles today.
Devin's Doodles Details
5. Happy Tails Cockapoos
Last on the list of the best Cockapoo breeders in Washington is "Happy Tails Cockapoos." Happy Tails Cockapoos is a small home-based breeder in Newport, Washington. They are known for their high-quality Cockapoo puppies with wonderfully outgoing and loving personalities. These great personalities are mainly due to the exposure and socialization of being raised in the family home. When adopting a puppy from Happy Tails Cockapoos, you will receive a two-year genetic health guarantee.
This ensures that you have received a puppy free from any genetic ailments. A veterinarian will examine your puppy before going home with you to ensure it is entirely free from any illnesses. Additionally, all puppies are vaccinated before going to their forever home. To adopt a puppy from Happy Tails Cockapoos, you will need to complete a screening.
This screening is to ensure that you are the right fit for a Cockapoo puppy. Once the screening is complete and approved for adoption, you will have to pay a small deposit to reserve your spot on the waiting list. When a new litter becomes available, you will then be contacted to choose your perfect little puppy. So, if you want to adopt a puppy from Happy Tails Cockapoos, contact them today to get one step closer to welcoming home your perfect Cockapoo puppy.
Happy Tails Cockapoos Details
How to Choose a Cockapoo Breeder in Washington
As you can see, there are many reputable Cockapoo breeders in Washington. So many that you may feel overwhelmed by the different options. However, do not stress. There are some essential considerations that you must take into account when choosing a breeder. These decisions will help narrow down your choices in breeder and help you quickly find the best match for what you are looking for. When choosing a breeder, the first thing to consider is whether you will have transportation to pick up your puppy in person.
Some breeders are willing to ship puppies to their new homes, while others strictly forbid it. Unfortunately, without transportation, you may end up losing your puppy to someone else on the waiting list. So, if you cannot travel far distances for your new dog, you will need to find a breeder closer to your area. Otherwise, you will need to ensure that the breeder you choose will ship you your puppy. Another thing to consider is what size of Cockapoo you want.
Because of their Poodle genetics, Cockapoos can come in a variety of sizes. Depending on the Poodle used in breeding, your Cockapoo can be toy, miniature, or standard in size. It would be best if you decided what size you want before choosing a breeder. If a breeder does not have parent Poodles similar in size to your desired Cockapoo, then it is not the right choice.
Lastly, knowing what color Cockapoo you want will help narrow down your breeder choices. When contacting a breeder, you will be able to view previous litters for an idea of the typical color of the puppies. You can also ask the breeder what colors they are predicting for upcoming litters. However, it is highly recommended that you be open-minded about the color when adopting a puppy, as this can vary significantly even among puppies of the same litter.
More Cockapoo Guides: Cockapoo Pros and Cons and Cockapoo Grooming Guide.
Conclusion For The "Best Cockapoo Breeders in Washington"
If you live in Washington and want an affectionate, intelligent, and playful puppy check out one of these Cockapoo breeders today. These dogs are known for their fantastic personalities and adorable looks, making them a great addition to any family. All of the above breeders are well-known for their healthy and happy Cockapoo puppies. Contact them today to take the first steps to welcome home your new family member.
For more Cockapoo guides from our team at WeLoveDoodles, you can check out:
You can learn more about the Cockapoo by watching "Cockapoo Dog Breed Guide" from Smart Dog Lover down below: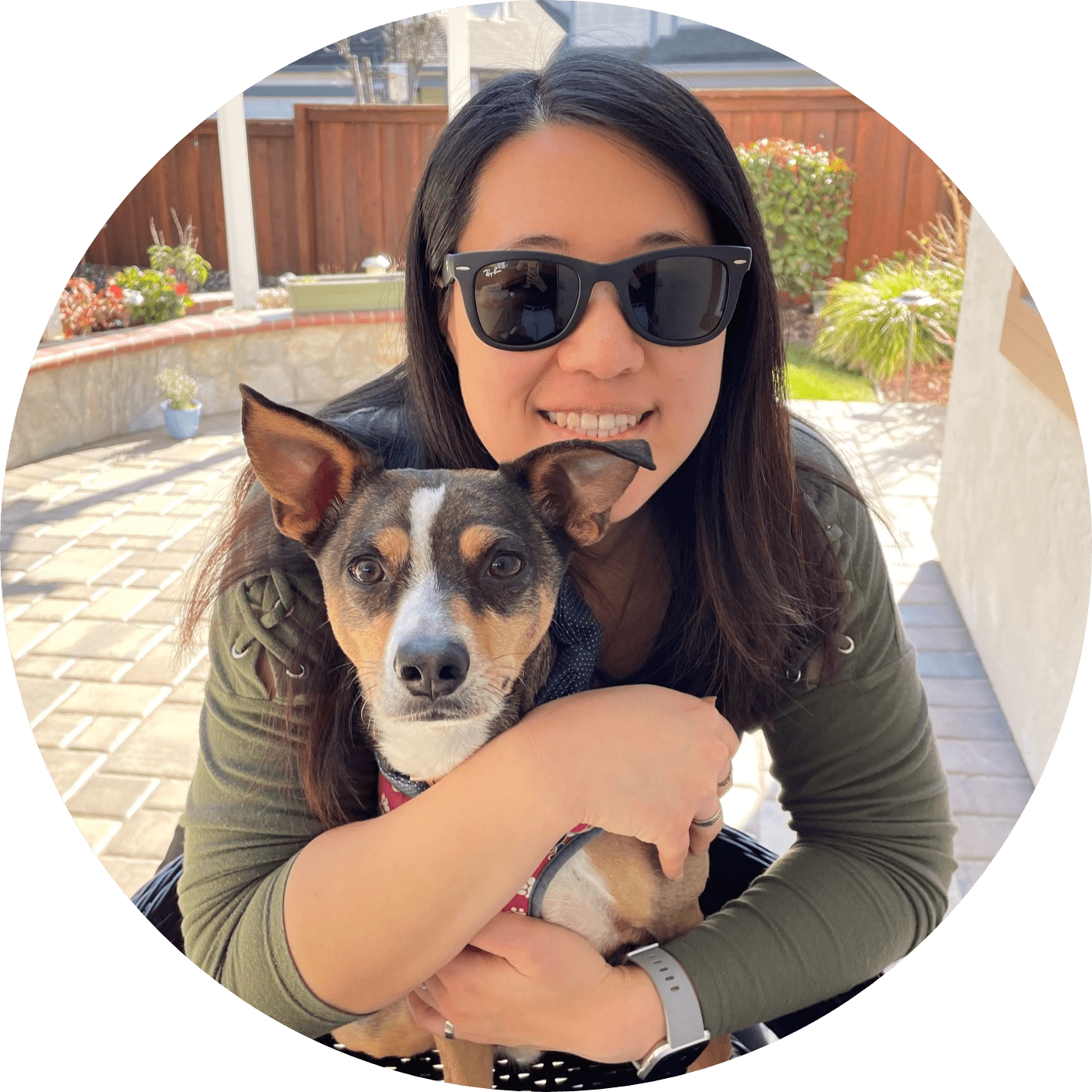 Dr. Sabrina Kong graduated from the Royal Veterinary College in England in 2016 and has been working at a small animal clinic in Northern California since then. She grew up in the Bay Area and got her bachelor's degree from Cal Poly San Luis Obispo. She also became a Certified Canine Rehabilitation Practitioner through a program at the University of Tennessee.
When she isn't in the clinic taking care of her four-legged patients, she enjoys traveling and trying new foods with her friends and her three-legged dog, Apollo. She adopted Apollo from her clinic when he was a puppy with numerous health issues. Dr. Kong truly cares about taking care of animals.