If you searched for "Cockapoo: Pros and Cons," then you're probably indecisive at the moment on a companion. Fortunately, this guide will help you determine whether this breed is suitable for you or not. Before we get started, here's what you should know about dog breeds. All breeds of dogs bring their sense of joy, amusement, companionship, and fun. Whichever dog breed you decide to bring home, a puppy companion can be full-on adorable and bounding with endless energy. There are various breeds, from purebred to designer dogs, which means that there might be some that are a better fit for you than others.
In the end, every dog breed is special and unique in its ways (temperament and personality). When it comes to the Cockapoo dog breed, their positive energy will spread unconditionally around your home. These small hybrid Doodle breeds make them versatile with a personality that makes them instantly adorable. The Cockapoo's popularity skyrocketed within the past decade because of its unique temperaments and suitability for families. Whether you have children or elders living with you, the Cockapoo will likely become great pals with them.
To help you determine if the Cockapoo dog breed is the right choice for you, our team at WeLoveDoodles will help set the record straight about this adorable Doodle dog. You'll learn many things about the Cockapoo, from the characteristics that make them lovable to other things that might change your mind.
What are Cockapoos?

The Cockapoo Doodle dog is a hybrid breed that's mixed between a Cocker Spaniel and a Poodle. While Cockapoos are one of the oldest types of mixed breeds, they're growing exponentially in popularity while making their way into homes for several decades. Cockapoos generally weigh between 12 to 24 pounds and can reach a height of 10 to 15 inches when measured at their shoulders. A significant factor when determining the size of a Cockapoo is the Poodle parent. While Cocker Spaniels tend to be fairly the same size, there are multiple Poodle sizes such as mini, medium, or standard. Cockapoos often have a Toy Poodle or a Miniature Poodle as the parent, which explains their size.
A Standard Poodle that gets bred with a Cocker Spaniel will result in a larger size Cockapoo for a better perspective. Their coat appears mainly because of the Poodle parent's genes, which are usually wavy or curly. Poodles have curly coats, while Cocker Spaniels tend to have smooth, straight coats. Depending on which gene is more dominant, the Cockapoo Doodle breed can be born with either straight, wavy, or curly coats. If you're new to learning about dog coats, keep in mind that different coat types can make a drastic difference in your life. For instance, a Cockapoo with a curly coat is hypoallergenic and requires more grooming maintenance, while the newborn with a straight coat requires less grooming maintenance but more shedding.
Due to their small size, Cockapoos have a life expectancy longer than the average dog, between 10 to 14 years. To help your Cockapoo companion live a full and happy life, you should focus on its health, dietary needs and giving them the proper exercise.
Related: Types of Cockapoo Colors and When is a Cockapoo Full Grown?
Cockapoo Pros

Of course, there are numerous positive things people love about dogs. However, not many people realize the responsibilities of owning one. In this section, we'll cover the pros of owning a Cockapoo to help make your decision-making easier.
Temperament
The Cockapoo's temperament is best described as energetic with a friendly personality. This Doodle breed loves being around people, dogs, and other household pets. They get along wonderfully with families, children, and elders. The bigger the family, the better for them because they love interacting and attention. Beyond the Cockapoo's high social qualities, they're perfect for an evening cuddling on the couch or running outside to play fetch with its owner. If you're working or have school, your Cockapoo companion will always look forward to you coming home.
Energy Level
If you're an active person doing sports as a hobby or travel to activity-friendly areas, then a Cockapoo can be a great fit. These Doodle dog breeds are highly energetic and require regular exercises. Cockapoos will undoubtedly play fetch with the right environment and enjoy the great outdoors with you, your family, other pets, and strangers.
Non-Shedding Coat
Depending on which coat type your Cockapoo has (straight, wavy, curly), they're mainly described as non-shedding. Keep in mind that the curlier the coat, the less shedding there will be. Another way to describe a non-shedding Cockapoo is hypoallergenic. Hypoallergenic Cockapoos are non-shedding dogs, which are allergy-friendly for sensitive people. Non-shedding doesn't mean that your Cockapoo won't 100% shed. No dogs are 100% hypoallergenic. The reason people are allergic to dogs is because of the spreading of dander that causes a reaction. A curlier coat reduces the spread of dander.
Easy to Train
Cockapoos have a personality that is relatively intelligent and clever. Much of this is because of the Poodle parent's influence. When it comes to the Cockapoo's trainability, they're much more manageable than many other breeds. You can team your Cockapoo with proper behaviors and fun tricks, making spending time with them more enjoyable and rewarding. With time, effort, and patience, your companion will become what you've trained it to be.
Cockapoo Cons

Unfortunately, even with designer dogs – there's no "perfect dog" because every breed is unique in its ways. The Cockapoo comes with some potential drawbacks, which you might need to consider. Here are some important things to be wary of before making your decision.
Barking
Even though Cockapoos have a lively, upbeat personality and flood their owners with affection, this Doodle breed might be more inclined to bark at people and other things. A barking dog can have multiple meanings. It's your job as a Cockapoo owner to observe and see why they're barking. At times, they'll bark to alert you of a potential problem or during a heated situation. However, teaching your Cockapoo at a young age will help them shape its habits.
Related: Best Bark Collar for Small Dogs and Do Cockapoos Bark a Lot?
Health Problems
Nothing is immune to getting older. As with all other Doodle breeds, the Cockapoo might be prone to health concerns passed down by its parents. As your Cockapoo companion ages, it could potentially deal with joint issues and other unfortunate problems. Since the Cockapoo is a mixed breed that originated for good reasons, the chances of these problems occurring are less than its parents.
High Energy
While Cockapoos may be small, they're filled with energy. If you don't consider yourself active or have limitations in allowing your companion to play around, a Cockapoo might feel cooped up. Without the proper training and exercise, your home could become a wreck if they have the extra energy to spare.
Maintenance
With a non-shedding or low-shedding coat of a Poodle, Cockapoos require more grooming maintenance than dog breeds with a straight coat. Regular brushing, trimming, and bathing help prevents skin irritations and mats from developing.
Related: Best Types of Cockapoo Haircuts and Best Brush For a Cockapoo.
Conclusion For "Cockapoo: Pros and Cons"

There's a lot to love and appreciate about the Cockapoo Doodle breed. At first glimpse, the thought of raising a Cockapoo will sound exciting, but there are responsibilities many people aren't aware of. Our team at WeLoveDoodles hopes this guide will help you outweigh the pros and cons. While many people love the Cockapoo, please think twice before taking on the responsibilities.
To learn more about the Cockapoo, check out:
To bring home a Cockapoo companion, check out our recommendations:
If you enjoyed reading "Cockapoo: Pros and Cons," you'll like "Why Get a Cockapoo" from Dog World down below: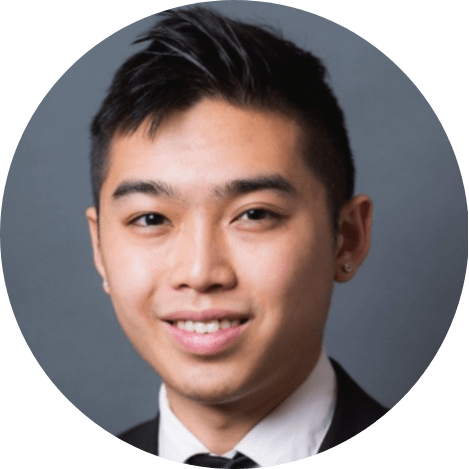 Andy is a full-time animal rescuer and owner of a toy doodle. When he's not saving dogs, Andy is one of our core writers and editors. He has been writing about dogs for over a decade. Andy joined our team because he believes that words are powerful tools that can change a dog's life for the better.
Why Trust We Love Doodles?
At We Love Doodles, we're a team of writers, veterinarians, and puppy trainers that love dogs. Our team of qualified experts researches and provides reliable information on a wide range of dog topics. Our reviews are based on customer feedback, hands-on testing, and in-depth analysis. We are fully transparent and honest to our community of dog owners and future owners.