Are you searching for the best Boxer breeders in North Carolina? Your life is going to change for the better once you bring home a sweet, affectionate, loyal, and intelligent Boxer puppy. To aid you in your search, we compiled a list of 13 top-rated Boxer breeders in North Carolina.
Boxers come from two main bloodlines- American and European. There are also variations in the breed coat colors.
The 13 Boxer breeders in North Carolina listed below are well-known for the best Boxer bloodlines. They only breed high-quality Boxer puppies, so you are sure to find a healthy and stable-mannered Boxer puppy at one of these breeders.
Where to Find Boxer Puppies for Sale in North Carolina?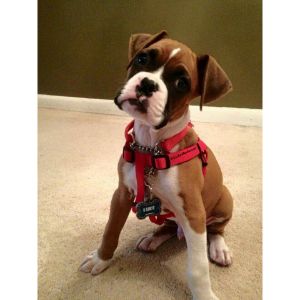 Before reviewing Boxer breeders in North Carolina, check out other articles from our team at We Love Doodles: Best Boxer Breeders in the United States and Best Doberman Breeders in North Carolina.
1. Winn Creek Boxers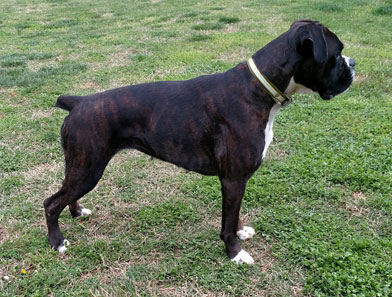 Kim Haynes, the founder of Winn Creek Boxers, started breeding American and European Boxer bloodlines way back in 2010. Since then, Winn Creek pedigree Boxers have won several championships and titles. They are beautiful dogs, are well-behaved, and are healthy.
Ms. Haynes conducts various tests like Doppler Echocardiogram on her Boxers to rule out conditions like AS/SAS which is a hereditary heart condition in the breed.
She also gets her dogs ruled out for bloat and Boxer Cardiomyopathy. Winn Creek Boxers even undergo OFA testing for hips and hypothyroidism, as well as DNA tests for degenerative myopathy.
Haynes only breeds dogs once cleared from these tests to ensure healthy Boxer puppies. All her puppies are well-socialized, loving, and easy to train because of the strong foundation they receive in their early days at Winn Creek.
Winn Creek Boxers Details:
2. FURevermore Boxers
FURevermore Boxers is an AKC-approved Boxer breeder. Mandi and Russell, the founders of FURevermore Boxers, import European lines for breeding their dogs. Their sweet Boxer puppies grow up in a loving environment with their kids.
FURevermore's mission is to breed healthy Boxers. Mandi puts a lot of effort into selecting the best dogs. and they conduct various health checks and DNA tests before breeding. This results in healthy and temperamentally-sound puppies. Their dogs are also well-socialized with kids and Frenchies (the other breed they keep). They offer a one-year warranty on their puppies to ensure the homes are the right fit for the puppies. Contact them using the information provided below.
FURevermore Boxers Details:
3. Dream and Arrow's Kennels
For breeder Tamesha Hutchens, the founder of Dream and Arrow Boxers, breeding healthy Boxers and German Shepherds has been a passion. She wants to breed healthy and happy puppies that will give the family they go into the same joy she has received from her dogs. Tamesha has been breeding Boxers for over 5 years now.
She is passionate about both the breeds' welfare and aims to breed as close as possible to the standards recommended by the kennel clubs. All of her puppies are vaccinated, wormed, and socialized with other dogs before being sent home.
Dream and Arrow Boxers are tested to rule out genetic diseases such as Arrhythmogenic right ventricular cardiomyopathy (ARVC), and Degenerative Myelopathy (DM; SOD1A). Her AKC-registered Boxer puppies also come with a lifetime warranty.
Dream and Arrow's Kennels Details:
4. Sweet Carolinas Boxer Babies
Jennifer Arroyo is the breeder behind Sweet Carolinas Boxer Babies. All of Sweet Carolina's Boxers are well-adjusted to a home environment and socialized with the Arroyo children and other Boxers. This reputable Boxer breeder in North Carolina also offers a 1-year health guarantee that covers genetic defects.
Sweet Carolinas Boxer puppies are vaccinated and taken to the vet for a checkup before leaving for their new homes. The breeder also sends a bag of food along with some toys with the littermates' scent to help your young Boxer adjust to its new home.
Sweet Carolinas Boxer Babies Details:
5. Baers Boxers
Baers Boxers is a reputed AKC-registered Boxer breeder located in Statesville, NC. They are dedicated to providing the best experience to their buyers and you can see the same from the testimonials on their social media.
This wonderful breeder is committed to healthy breeding, training, and rehoming practices. Their dogs undergo eye testing, cardiac evaluation, and genetic testing to rule out degenerative cardiomyopathy.
Contact them below regarding upcoming Boxer litters.
Baers Boxers Details:
6. Big Dawg Plantation Boxers
Big Dawg Plantation is a reputable breeder of European champion Boxer bloodlines. They are a small breeder and all their puppies are raised in a home. Their focus is always to breed for quality, health, temperament, and conformation. In addition to fawn, brindle, and white Boxers, they also breed French Bulldogs.
When you buy a Boxer puppy from Big Dawg Plantation, you will receive a health guarantee, vet records, and a puppy kit. Their puppies are all up-to-date on deworming and vaccinations. They also come with a detailed care guide. The breeder will even drive your Boxer puppy to you in North Carolina if it is feasible. They don't want their puppies to go through air journeys because it is traumatic for them.
All Big Dawg Plantation Boxers are tested using Cardiac Evaluation tests for degenerative cardiomyopathy.
Big Dawg Plantation Boxers Details:
7. Angel's Boxers
Resanovich Angel and Krysta Paige are the breeders behind Angel's Boxers, located in Thomasville, NC. They are a small in-house breeder, and all of their Boxer puppies grow up in their home.
Angel's Boxers prioritizes the best care for each puppy. They perform the cardiac evaluations of their parent dogs and only breed dogs that are cleared for DCM.
Angel's Boxers Details:
8. Griffindors Boxers
Elizabeth Griffin founded Griffindor's Boxers over 16 years ago. Their facility is located in Oakboro, NC and they have brought joy and love to several families thanks to their beautiful and healthy Boxers.
Griffindors Boxers come from lovely American and European bloodlines. Their AKC-registered puppies all undergo enrichment and socialization. They do offer a 1-year health guarantee but they haven't needed one yet since all their Boxers are healthy.
Griffindor Boxers are available in fawn, brindle, and white colors, and their tails are docked. Puppies are only sent home after they are 8 weeks or older along with initial vaccinations and deworming. All breeding dogs undergo Degenerative Myelopathy testing to rule out the genetic condition.
Griffindors Boxers Details:
9. Clearview Boxers North Carolina
Your search for healthy Boxer puppies for sale in North Carolina ends with Joey Fulton's Clearview Boxers. Their facility is located in Brown Summit, NC.
All Clearview Boxers have AKC European Boxer lines, are well-socialized, and are bred for health and stable temperaments. Their breeding process begins with the careful selection of the breeding dogs. The dogs undergo DNA and health tests to rule out eye, joint, and heart conditions. Only the dogs cleared for these issues are bred.
Clearview Boxers North Carolina Details:
10. Circle P Boxers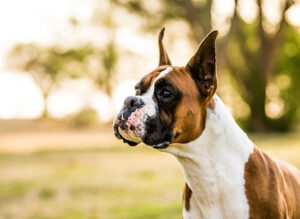 Located in Greensboro, NC, Circle P Boxers was founded by Tracy Pugh. Ms. Pugh has put a lot of thought into her breeding program, taking care to breed for health, temperament, and conformation. Her Boxer puppies receive a lot of socialization and training which makes them easy to integrate wherever they go.
The breeders behind Circle P Boxers perform various health tests on their breeding Boxers for hip and elbow dysplasia, as well as genetic tests for degenerative myelopathy. They only breed dogs that are cleared for these issues.
If you're interested in a Boxer puppy from Circle P Boxers, contact them using the details given below.
Circle P Boxers Details:
11. Ocean Breeze Boxers
Located in Leland, NC, Donna Capps is the breeder behind Ocean Breeze Boxers.  This reputable Boxer breeder in North Carolina does everything by the book to ensure well-rounded and easily trainable Boxer puppies. They also follow the appropriate puppy health protocols.
You can check out the videos on their Facebook showing recently born healthy Boxer puppies kept in a clean, safe facility with their healthy dam. All Ocean Breeze Boxers – adult dogs and puppies – are treated like members of the Capps family. The puppies are provided with excellent care and socialization.
Ocean Breeze Boxers Details:
12. Black Beauties AKC Boxers NC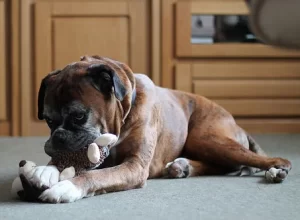 Deanne Stinson – the founder of Black Beauties AKC registered Boxers – aims to strive for the welfare of the Boxer breed.
With this view in mind, she breeds healthy and stable-mannered Boxers ready for loving homes. She has more than 10 years of experience in breeding AKC Boxers. Her Boxers accompany her family on hikes, camping trips, and more. They are extremely well-socialized and confident dogs.
The breeding dogs at Black Beauties AKC Boxers NC are also tested for Hip Dysplasia (OFA, PennHIP, BVA, SV, FCI) and cardiac issues. They undergo complete DNA panel testing to ensure healthy Boxer puppies.
Black Beauties AKC Boxers NC Details:
13. Euro Boxx Boxers
Tara Connor, the breeder behind Euro Boxx Boxers breeds healthy, AKC-registered, world-class championed European bloodlines for show, work, and families.
They carefully select European bloodlines to create gorgeous white, fawn, and brindle Boxers. The puppies could have docked or natural tails.
Euro Boxx Boxers undergo thyroid tests, DNA panel tests, hip dysplasia finals, and cardiac evaluation with OFA for healthy litters. All puppies are well-socialized with kids and other dogs and are stable-mannered and happy dogs.
Euro Boxx Boxers Details:
FAQs
What is the difference between European Boxers and American Boxers?
American Boxers are leaner, have a slightly longer nose, have a less wrinkly head, and have slightly longer legs. European Boxers are typically more muscular with a square-shaped head, shorter noses, and sometimes have more aggressive tendencies if they are from a working dog bloodline.

American Boxer dogs follow the American Kennel Club (AKC) breed standards, while European Boxers follow the FCI or European breed standards. Both Boxer breed standards are similar but have a few differences, often stemming from the breed's intended use or what is seen as a desirable look in different parts of the world.

European Boxers were bred to be working dogs, while American Boxer bloodlines were developed for confirmation. The American Boxers developed more health issues over time because they were bred for form over function. However, both bloodlines have typical Boxer health issues.

Reputable Boxer breeders test for common issues and only breed the healthiest Boxers.
What to look for when buying a Boxer from a breeder?
When buying a Boxer puppy, its health and the health of its parents are the most important factor. Reputable breeders should have their puppies vaccinated and shouldn't separate puppies from their mother until at least 8 weeks old.

Some breeders will have the puppies tested for common Boxer health issues. More importantly, all Boxer breeders should have health tests done on the parent dogs and only breed the strongest dogs because Boxers are known for having health issues.
How much should a Boxer cost?
Boxer puppies in North Carolina from reputable breeders cost about $1,500-$3,000, though the price could go in either direction. Puppies should already have their shots, and their parents should have gone through extensive health testing, which will be reflected in this price.
Conclusion – Boxer Breeders in North Carolina
Instead of searching all by yourself, you can find the best Boxer breeders in North Carolina using this article as a reference. The breeders featured here are all reputed breeders and they strive to achieve the standards set for the breed. All their Boxer puppies are well-cared-for, healthy, and happy dogs.
If you're looking for an adult Boxer, consider contacting these breeders anyway, as they sometimes receive puppies back when a home didn't work out. There are also 4 excellent Boxer rescues in North Carolina to consider.
We hope you liked this guide and that it helps you find the best Boxer breeders in North Carolina.
For other dog breeds in North Carolina, you might be interested in these breeders:
Before you bring home a Boxer puppy from a breeder in North Carolina, you can learn more about this dog breed by watching "Boxer: The Pros & Cons of Owning One" down below: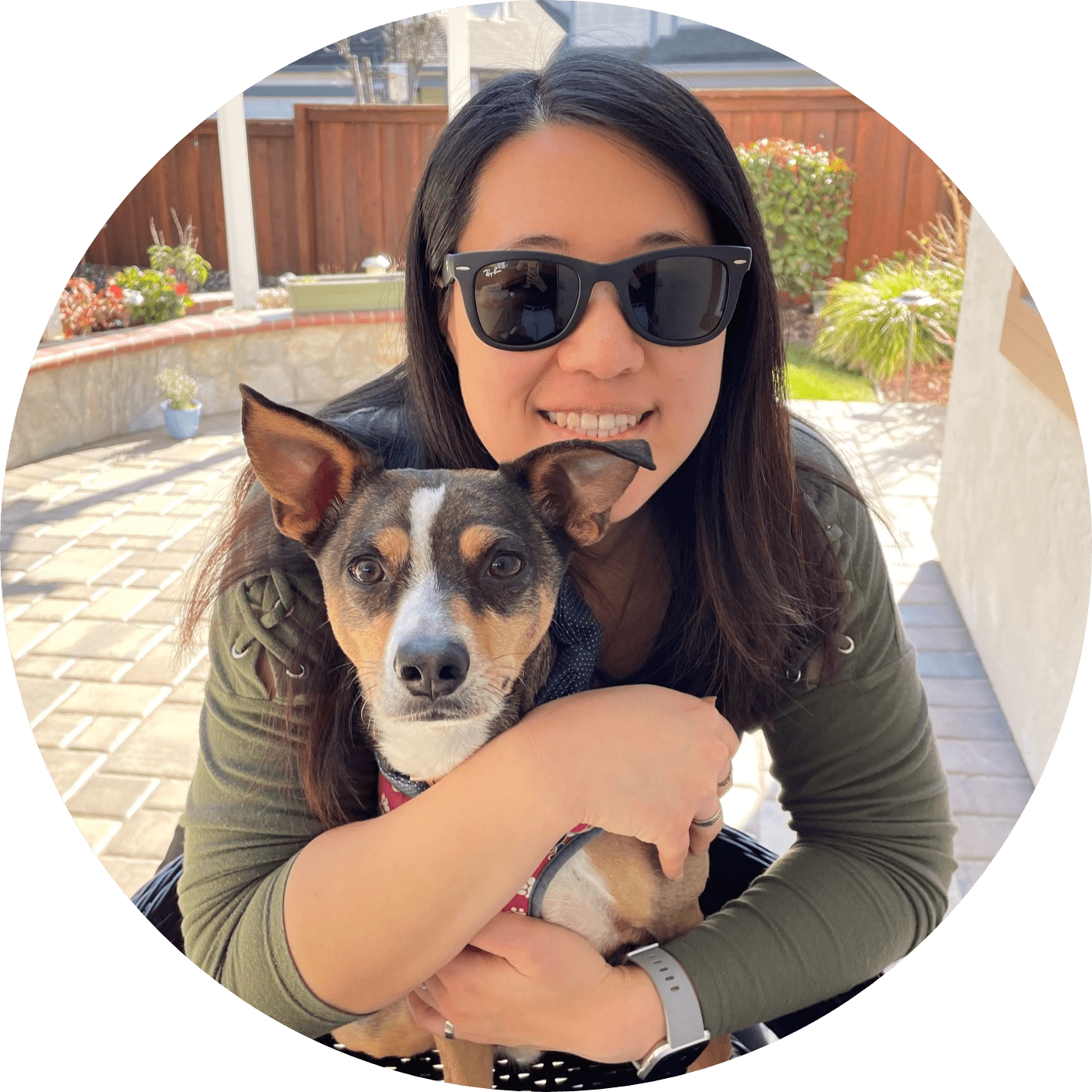 Dr. Sabrina Kong graduated from the Royal Veterinary College in England in 2016 and has been working at a small animal clinic in Northern California since then. She grew up in the Bay Area and got her bachelor's degree from Cal Poly San Luis Obispo. She also became a Certified Canine Rehabilitation Practitioner through a program at the University of Tennessee.
When she isn't in the clinic taking care of her four-legged patients, she enjoys traveling and trying new foods with her friends and her three-legged dog, Apollo. She adopted Apollo from her clinic when he was a puppy with numerous health issues. Dr. Kong truly cares about taking care of animals.