This guide will teach you the differences between Berdoodle vs. Bernedoodle dog breeds. Nothing is more comforting than a loving, affectionate dog to keep you company. St. Berdoodles and Bernedoodles are the perfect afternoon companion and hiking partner for any family.
These dogs are designer pets that cross other dog breeds to create stunning, fun-loving dogs that will give your family plenty of love and comfort. Discussing Bernedoodle vs. St. Berdoodle characteristics can offer insight into each dog breed.
St. Berdoodles and Bernedoodles share a parent dog breed: the Poodle. Although both dog breeds inherit some similarities due to their similar genetic makeup, they have different characteristics based on the other parent breed.
These two dogs are perfect for families with small children and other pets who love to play. Families who enjoy going on adventures, hiking, or are outdoors often will benefit from a St. Berdoodle or Bernedoodle as a pet. Read on to learn more about Saint Berdoodle vs. Bernedoodle traits.
Before you scroll down to a more in-depth dog breed comparison from this guide, "Berdoodle vs. Bernedoodle," you can check out these other dog breed comparison content from our team at We Love Doodles: Bernedoodle vs. Goldendoodle Dog Breed Comparison and Sheepadoodle vs. Bernedoodle.
Berdoodle
St. Berdoodle is a cross between Poodles and Saint Bernards. This dog breed is sometimes called a Saint Bernedoodle, but it is less common because it can be easily confused with the Bernedoodle. St. Berdoodles borrow characteristics from its parent breeds to make active dogs who adore playtime.
St. Berdoodles is fun-loving but enjoys puzzles and other mentally engaging activities. When your St. Berdoodle, or St. Bernedoodle, is missing mentally engaging activities, they may become curious and start investigating things around the home. Read more below about St. Berdoodles temperament, size, colors, and lifespan.
Related: Best Saint Berdoodle Breeders in the United States.
Temperament
St. Berdoodles, or St. Bernedoodles, are friendly dogs who love affection and are constantly looking for fun things to do with their family. A St. Berdoodle is always on the hunt for fun and exciting activities and will gladly go on hikes, long walks, and bike rides. This dog breed loves people and other animals. St. Berdoodles are well-suited for families that are home often. This dog breed should never be left alone for long periods.
Size
St. Berdoodles don't grow more than 30 inches tall but can be as short as 15 inches. This height difference depends on how much of its genetic makeup comes from its Saint Bernard parent. A St. Berdoodle weighs anywhere from 40 to 80 pounds, which can make for a large dog. St. Berdoodles are usually closer to 50 pounds than 80.
Related: Large Doodle Breeds.
Colors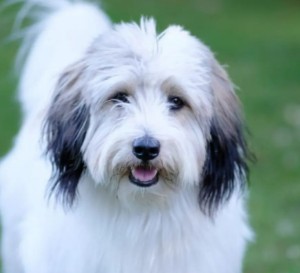 St. Berdoodles are usually white and black or white and brown. This dog breed gets its color combinations from its Saint Bernard parent but can get other colors from its Poodle parent. Although unlikely, a St. Berdoodle can sometimes have a solid color. Usually, the genetic makeup from the Saint Bernard parent is more obvious in a St. Berdoodles coat, leading to stunning bi-color patterns across the chest and legs.
Related: Best Giant Doodle Breeds.
Lifespan
St. Berdoodles can live anywhere from eight to 12 years. This dog breed sometimes lives longer depending on its level of care and quality of resources. For example, proper dental care can reduce the risk of some heart conditions and provide St. Berdoodles with longer and healthier lives.
Grooming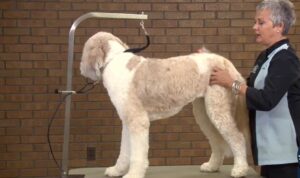 Grooming is a vital part of caring for your St. Berdoodle. Your dog will need plenty of care and may require a haircut every several weeks. You may want to bring your St. Berdoodle to a professional groomer if they are not trained to sit through grooming sessions.
For example, clipping and filing nails can be challenging for dog owners, but professional groomers have plenty of training and tools to simplify the task. Your St. Berdoodle will likely have plenty of curly hair that will look stunning but can cause overheating in warm weather. Be mindful of the weather and your dog's exposure to the outdoors.
Related: How Long Does Dog Grooming Take?
Training
St. Berdoodles are inquisitive dogs who love to learn, so training them can be simple. This dog breed loves to please its owner and will gladly follow verbal commands to make their loved ones happy. St. Berdoodles prefer encouragement through praise, affection, and treats.
Related: How to Train a Dog with a Shock Collar.
Exercise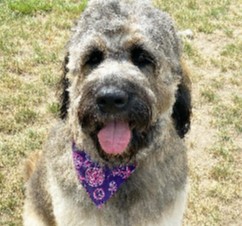 St. Berdoodles need plenty of exercises. However, like their Bernedoodle cousins, this dog breed can get plenty of exercise through daily playtime with other animals and small children. Even training can be mentally stimulating enough to make them tired and need a nap.
Related: Best Weighted Vest For Dogs.
Dietary Needs
St. Berdoodles should have a healthy and nourishing diet with plenty of whole foods. Avoid dog foods that contain by-products, fillers, and artificial ingredients. Additional supplements and vitamins can help boost your St. Berdoodle's health and keep them happy.
Related: Worst Dog Food Brands to Avoid.
Health Conditions
St. Berdoodles are relatively healthy dogs that are not prone to medical conditions. However, St. Berdoodles may be susceptible to common ailments that all canines have, including hip dysplasia and old age symptoms. Always carefully monitor your St. Berdoodle for odd behavior and consult your veterinarian with concerns.
Bernedoodle
Bernedoodles are small, fun-loving dogs who love to play. This dog comes from Poodles and Bernese Mountain Dogs. Because a Bernedoodle comes from a Bernese Mountain Dog, it will prefer colder temperatures and can often be found lying on a cold floor.
Temperament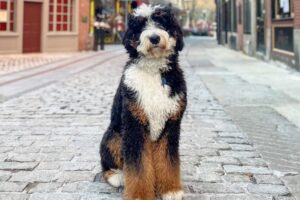 Bernedoodles love giving affection and cuddling in short bursts. This dog breed is perfect for families with small children who love running around the backyard and playing. Bernedoodles thrive in a calm environment and won't roughhouse with other pets or small children, making them ideal for families who prefer peace.
Related: Bernedoodle Pros and Cons.
Size
Bernedoodles have a wide range in what size they can grow to. Some Bernedoodles are small at around 10 inches tall. Others can grow to 29 inches. Bernedoodles can be anywhere from 10 to 80 pounds, depending on their breeding stock. If a Bernedoodle comes from a Toy Poodle or Miniature Poodle, it will likely be closer to 10 or 20 pounds.
Related: When is a Bernedoodle Full Grown?
Colors
Bernedoodles have stunning colors but usually have a tri-color pattern with mingled white, brown, and black. Bernedoodles can have merle and phantom patterns that make them look stunning and vibrant.
Related: Best Bernedoodle Generations.
Lifespan
Bernedoodles live much longer than their St. Berdoodles cousins. Bernedoodles usually live anywhere between 12 and 18 years. Like St. Berdoodles, Bernedoodles can live longer depending on their care and treatment.
Bernedoodles, with proper care, can live up to 20 years, although this may be challenging for both pet and owner if any conditions arise. Smaller Bernedoodles tend to live longer since there is less pressure on their internal organs.
Grooming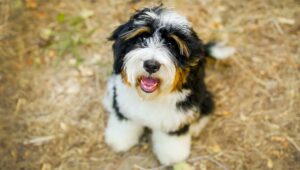 Bernedoodles are notorious for their curly locks of hair. This hair can grow long and may soon obstruct a Bernedoodle's vision. Their hair will likely need a cut every few weeks or once every two months. Carefully monitor how your Bernedoodle's hair grows and how often they need a cut.
You will also need to trim and file your Bernedoodle's nails every few weeks. Thankfully Bernedoodles are calm and easy to train, meaning making them comfortable with the feeling of a nail trim can be simple through training and affection.
Related: How to Groom a Bernedoodle Properly.
Training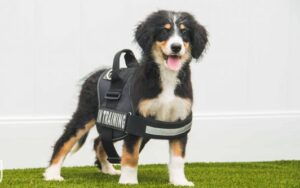 Bernedoodles enjoy training and will thrive on their interaction with their owner. This dog adores pleasing their loved ones and will enjoy all the affection and praise they receive from listening to verbal commands. Use training treats, affection, and a consistent schedule to train your Berndoodle to listen to verbal commands successfully.
Exercise
Your Bernedoodle will need plenty of exercise but can likely get that exercise from playing with other animals or small children. This dog adores playtime and will spend hours engaging in play with others if you allow them. Running around a large backyard, playing games, or chasing others can give them all the necessary exercise. Consider taking them on a daily walk to ensure they get all the necessary exercise.
Dietary Needs
Bernedoodles, like most dogs, should have access to high-quality food without by-products, fillers, and artificial dyes. Some artificial dyes are known to cause some cancers and hyperactivity in canines. To help your Bernedoodle live a healthy and happy life, feed them high-quality meals with real meat, proteins, and veggies.
Related: Best Dog Food For a Bernedoodle.
Health Conditions
Bernedoodles are not prone to any specific health conditions. However, they may develop some issues as they grow older. All canines are subject to developing joint dysplasia, depression, or old age symptoms as they develop. Be on the lookout for sudden changes in your Bernedoodle's behavior. Some changes may include the following:
Difficulty moving.
Trouble breathing.
Loss of appetite.
Excessive thirst.
Diarrhea or vomiting.
Always consult a veterinarian if you have concerns or questions about your Bernedoodle's health.
Conclusion For "Berdoodle vs. Bernedoodle: Dog Breed Comparison"
St. Berdoodle vs. Bernedoodle offers a closer look into these vibrant dog breeds. These breeds are stunning and happy dogs that are ideal in family homes. Although these dogs can be happy in environments with other animals, they prefer the company of small children who will engage in playtime with them.
These dog breeds love running around a backyard and engaging their mental instincts for play and hunting. Although each dog breed comes from a different parent breed, these dogs have some similarities. Both dog breeds are highly intelligent, proud of themselves, and enjoy playing.
However, St. Berdoodles may prefer the company of children to the company of other dogs. Bernedoodles have no problem with children or other pets and happily play with anyone nearby. St. Berdoodles are less prone to shedding, making them better in homes where dog hair may be bothersome or in families who don't have as much time to clean.
You can check out these other dog breed comparison guides from our team at We Love Doodles:
If you like to learn more about other Poodle mixes, you can learn about them by watching "15 Poodle Mix Breeds That Will Melt Your Heart" down below: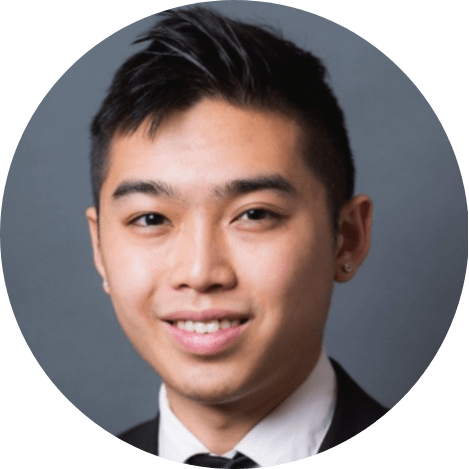 Andy is a full-time animal rescuer and owner of a toy doodle. When he's not saving dogs, Andy is one of our core writers and editors. He has been writing about dogs for over a decade. Andy joined our team because he believes that words are powerful tools that can change a dog's life for the better.
Why Trust We Love Doodles?
At We Love Doodles, we're a team of writers, veterinarians, and puppy trainers that love dogs. Our team of qualified experts researches and provides reliable information on a wide range of dog topics. Our reviews are based on customer feedback, hands-on testing, and in-depth analysis. We are fully transparent and honest to our community of dog owners and future owners.