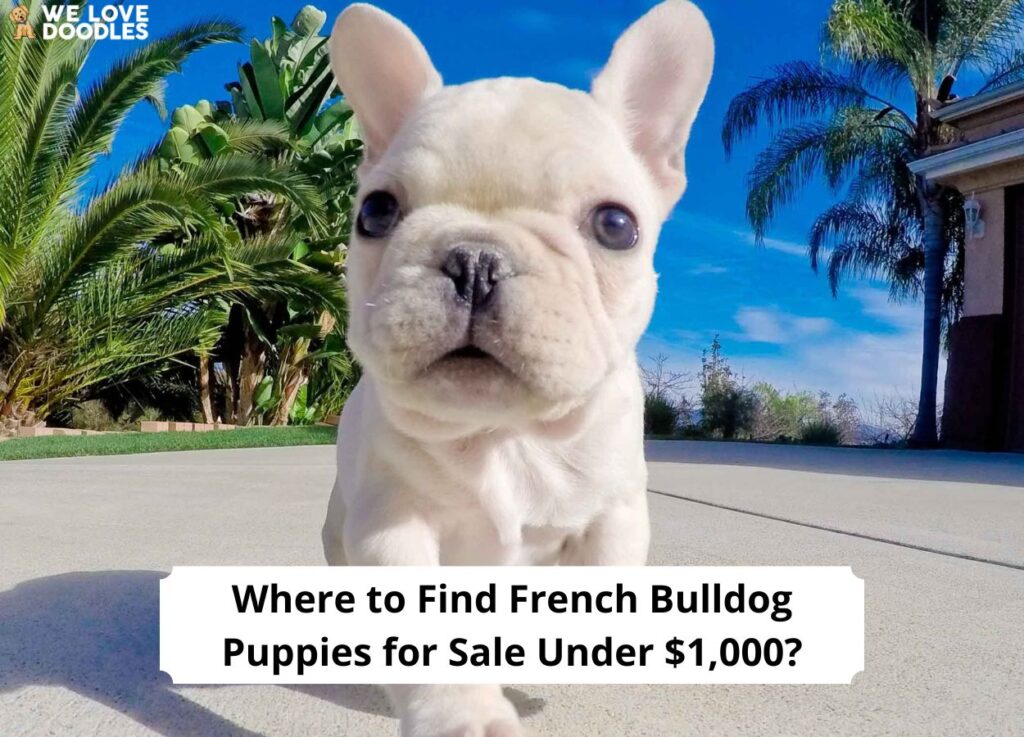 If you're wondering where to find French Bulldog puppies for sale under $1,000, you've come to the right place. We've put together this guide to assist you in finding healthy puppies that fit your budget. Whether you want a puppy from a breeder or wish to adopt a rescue, there's a resource on this list for you.
French Bulldogs are among the most popular dog breeds in the United States, and the price tag for a new Frenchie reflects that fact! You can pay thousands — even over $10,000 — for a new French Bulldog puppy if you don't know where to turn.
Before you scroll further down this list of places with French Bulldog puppies under $1,000, check out these articles: 5 Best French Bulldog Breeders in the United States! (2023) and 7 Best French Bulldog Rescues! (2023).
1. Best Ever French Bulldog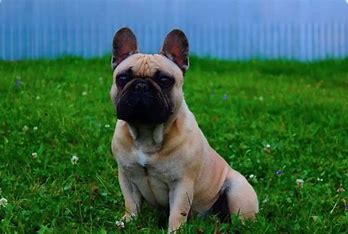 Best Ever French Bulldog is a North American breeder that sells French bulldog puppies under $1,000 to residents of the United States and Canada. Puppies are well-loved and socialized before going home to their new friends, making them ideal family pets. Shipping and delivery are available, so contact the kennel for more information.
This kennel sells standard and miniature Frenchies. They're a relatively small-scale breeder so you'll need to check the Best Ever website frequently for available and upcoming litters. In most cases, the cost to own a French Bulldog is under $700, though pricing may vary based on your dog's characteristics.
Dogs are sold as companions only and you'll be required to sign a spay or neuter agreement for your dog. Your puppy will arrive in your arms up to date with vaccinations and wormers, and your dog comes with a two-year health guarantee against genetic conditions.
Best Ever French Bulldogs take pride in the fact that puppy training is begun at an early age. Your puppy will come to you ready to learn manners, potty habits, and basic obedience.
Best Ever French Bulldog Details:
2. K9 Academy
K9 Academy is located in Sanford, North Carolina but they do offer shipping options for your dog. Same- or next-day delivery will be arranged via ground or air transport, and pups travel comfortably in a crate that allows him or them to feel secure. The cost of transport will vary based on the dog's weight and on the crate, so contact the breeder directly to make these arrangements.
K9 Academy has been raising puppies for 15 years, so they know what they're doing! Your dog will be socialized and healthy, and he or she will have been acclimated to the sights and sounds of household life. Tolerating vacuums, cars, blow dryers, and the television will be second nature to your dog. This helps make the transition to your home an easy one for your dog.
On average, puppies from K9 Academy cost $600 though the price may change if a puppy's characteristics are unique. Since dogs are sold as pets only, you'll be required to have your puppy spayed or neutered. Be sure to read the sweet descriptions of each little pup to help you make your decision — it can be hard to choose just one!
K9 Academy Details:
3. Playful Texas Frenchies
While playful Texas Frenchies offers French Bulldog puppies for under $1,000, the prices of puppies will vary based on their characteristics. This is a small-scale, home-based breeder that raises puppies as members of the family. Your Playful Texas Frenchie will be ready for your home and your lifestyle.
Puppies come with limited AKC registration, but breeding rights are available for some dogs for an additional fee. Limited registration will require that you spay or neuter your dog, but you can speak with the kennel team for the specifics of the agreement. Dogs are vet-checked, vaccinated, and dewormed on Gotcha Day.
Stud services are available in addition to puppies for sale. If you have an AKC-registered French bulldog that you wish to breed, contact Playful Texas Frenchies for information about how to proceed. You can arrange for your dog to meet the stud in person, or materials can be shipped to you for a fee.
Playful Texas Frenchies Details:
4. Greenfield Puppies
Greenfield Puppies is a nationwide platform that features a network of responsible breeders. You can find beagle puppies for under $1,000 on this site, and Beagle mixes are also available.
Most breeders and puppies are located in Pennsylvania and the mid-Atlantic region, but Greenfield does offer shipping options that begin at $545. Bulldogs are a snub-nosed breed, so check that your pup can be flown prior to making your purchase.
Search for your Frenchie by breed, then view the available puppies. Note that French bulldogs aren't always available, so bookmark the page and check back frequently. The cost to purchase your dog will be listed below his or her picture, and you can click through the photo to learn more information about the puppy.
Once you find a puppy you adore, contact the breeder directly. A telephone number or other contact method will be listed in the dog's biography, and you can learn more about the puppy's history. Information about AKC or other registration is listed as well as general info about health guarantees, breeding rights, and more.
Greenfield Puppies is a third-party listing platform and, as such, will not be held responsible for "mishaps" in the purchase of your puppy. Be sure to communicate clearly with the kennel before exchanging money.
Greenfield Puppies Details:
5. Craigslist
If you're not familiar with Craigslist, it's the oldest classifieds site on the internet. Since its launch in the late 1990s, the site has grown to embrace a global presence. Whether you're in Indianapolis or India, you can find local listings for rentals, jobs, and, of course, French Bulldog puppies for sale under $1,000.
To use this service, you'll first need to find your local CL page. Then, search "French bulldogs" across the entire site or visit the "pets" section under the "community" header. You can view your search results as a list, a map, or a photo grid, then narrow down your results to find puppies you're interested in.
Each Craigslist seller has specified a preferred method of contact; this is usually an email address. Get in touch with the seller or breeder and make arrangements to interview them. If at all possible, visit the kennel in person to verify that you're not buying from a puppy mill. Bring a friend with you for your own safety.
When you meet the breeder, be sure to ask all the important questions! Find out how your dog has been socialized, what he or she has been eating, and how many times the dog has been to the vet.
Determine whether or not there's a spay or neuter clause in the contract, and whether your dog is registered with AKC. Get to know the kennel staff so you can ensure that your dog is coming from a healthy and safe environment.
Craigslist Details:
6. PuppySpot
PuppySpot is a national puppy marketplace that offers French bulldogs and other dog breeds for sale. Pups are listed by reputable breeders that have been vetted by PuppySpot, and each kennel must be USDA-certified where possible by law. PuppySpot even offers transportation options — USDA-certified planes and vehicles — to deliver your puppy to your closest airport.
Search for your puppies by entering "French Bulldog" into the query field. You can then sort pups by price, color, name, or age to find the puppy that's right for you. Click on your puppy's picture to view information about his or her registration, health, pedigree, and personality. From there, you can ask the breeder questions or you can simply purchase the puppy outright.
Your dog comes with a ten-year health guarantee against genetic disease and other ailments. You may be required to sign a spay or neuter agreement before you're permitted to adopt a dog.
When your new baby comes home, he or she will be current on vaccinations and wormers, and in many cases, your dog will be microchipped. Speak with the breeder directly about AKC registration for your dog.
PuppySpot Details:
7. Premier Pups
Premier Pups is last on our list of places you can buy French Bulldogs for sale for under $1,000. They don't specialize in Frenchies, but they're commonly available on the platform. If you're not 100% sure about a French Bulldog, check out the other available puppies, too!
Premier Pups offers pickup and delivery options for dogs. They're located in central Ohio and you can meet the breeders there. Alternatively, you can opt to have your dog delivered to your local airport. Premier offers ground and air options, and prices vary by zip code.
Your dog will have seen the vet for a nose-to-tail checkup and will have been administered all appropriate vaccinations and wormers. Dogs come with a ten-year health guarantee, and you may need to sign a spay or neuter agreement before you bring your puppy home.
Premier Pups Details:
Frequently Asked Questions
How much should you pay for a

French Bulldog

?
Prices for healthy French Bulldog puppies for sale can easily cost $1,000 to $3,000 — or much more depending on the dog's pedigree, coat, and breeder.
Are Frenchies high maintenance?
Due to numerous potential health issues with their breed, French Bulldogs are considered high maintenance. As such, it's crucial to get a healthy puppy from a reputable source.
How long do French

Bulldogs

live?
The life expectancy of a French Bulldog is 10 to 12 years.
Conclusion for "Where to Find French Bulldog Puppies Under $1,000"
French Bulldogs are a massively popular breed among Americans, and the price of AKC-registered puppies reflects that! If you're looking for a Frenchie to add to your family, check out the resources we've listed in this guide.
You can find French Bulldog puppies for sale for under $1,000 if you know where to look! Be sure to do your part in checking out a breeder before you adopt to ensure that you're bringing home a healthy, happy, quality puppy.
If you find this article, "Where to Find French Bulldog Puppies for Sale Under $1,000," helpful, try these other guides:
Before you bring home a French Bulldog puppy companion, you can learn more about this dog breed by watching the "HOW TO TAKE CARE OF A FRENCHIE" down below: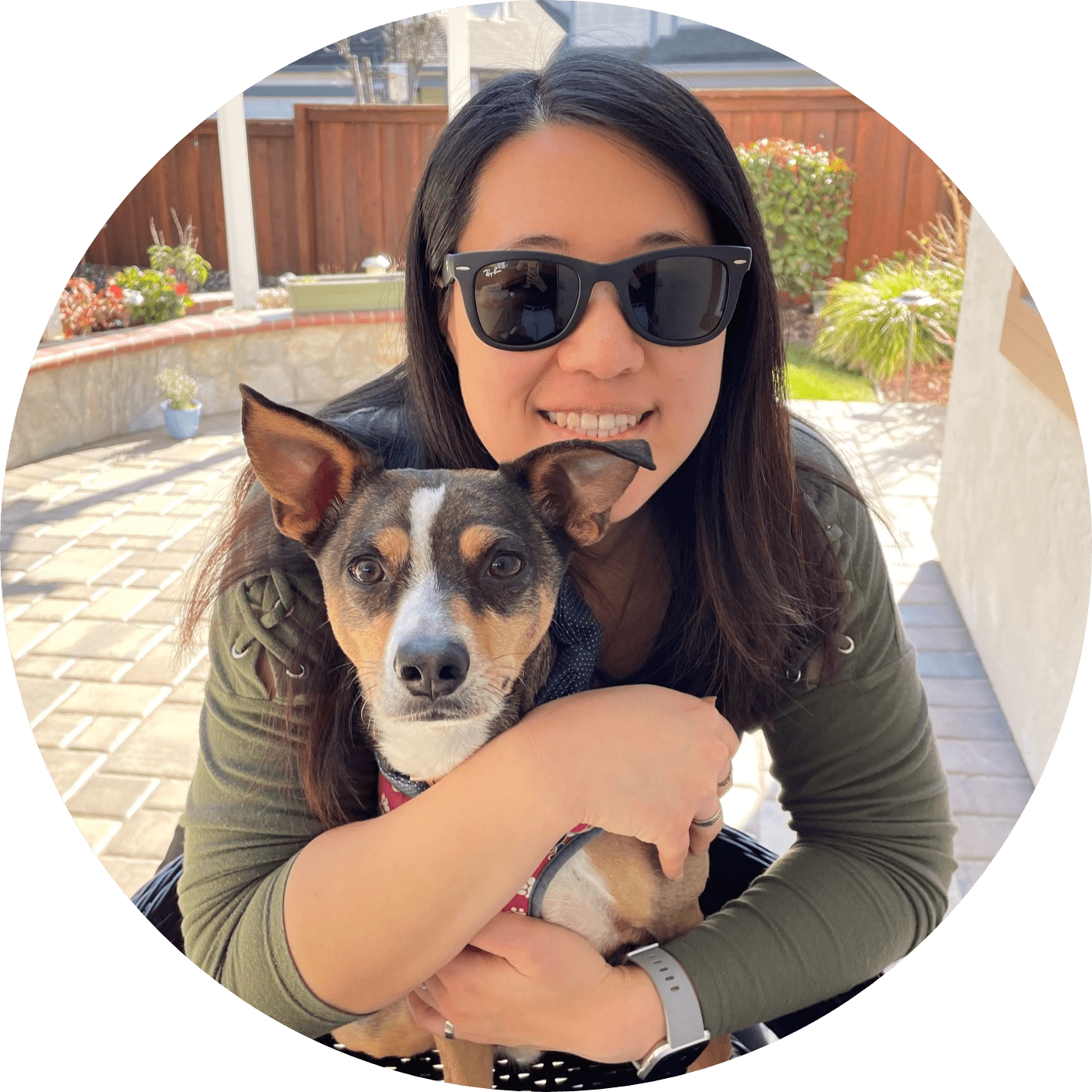 Dr. Sabrina Kong graduated from the Royal Veterinary College in England in 2016 and has been working at a small animal clinic in Northern California since then. She grew up in the Bay Area and got her bachelor's degree from Cal Poly San Luis Obispo. She also became a Certified Canine Rehabilitation Practitioner through a program at the University of Tennessee.
When she isn't in the clinic taking care of her four-legged patients, she enjoys traveling and trying new foods with her friends and her three-legged dog, Apollo. She adopted Apollo from her clinic when he was a puppy with numerous health issues. Dr. Kong truly cares about taking care of animals.