This guide will help explain everything you need to know about a red French Bulldog. If you love the stature of a Bulldog or French Bulldog, you have got to check out the red French Bulldog or red fawn French Bulldog. These titles mean the same thing so you may see either of them used.
The French Bulldog specifically is primarily known for being black and white. That is their most common color. Of course, commonly doesn't mean that is the only color you will find them in. The red fawn French Bulldog is the same dog but they have red in their coats instead of the traditional black and white.
It's very unique. The red colors do sometimes vary. It can range anywhere from tan to red, with various shades in between. The red fawn French Bulldog is the popular color of this particular category and can sometimes be challenging to find. They tend to be more expensive as well.
While they aren't rare, it is not as normal of a color. In this guide, we will talk more in-depth about the red or red fawn French Bulldog. We will cover all of the things, like their appearance, their temperaments, their health, and more. When we finish, you will have learned everything you need to know about this sweet dog.
Before scrolling down this guide, "Red French Bulldog Information, Facts, Images," you can check out these other red dog breed guides: Apricot vs. Red Goldendoodle Comparison and Red Labradoodle Guide.
Red French Bulldog Overview
Let's start with a brief overview. If you know anything about the French Bulldog breed what you can rely on is that the red or red fawn version is just like any other version. French Bulldogs are notorious for being black and white if you don't know any better.
The truth is they have a lot of different colors out there. The color does not mean anything different about the dog itself. While some colors are certainly less common than others, the dog is the same apart from that general appearance from the color of their coats.
What Does Fawn Mean For Dogs?
We want to touch just slightly on the use of the term fawn. In this guide, we are referring to red Frenchies but the term red fawn is also common. It can be confusing because fawn means something specific and it isn't red. However, the red fawn is red. Are you thoroughly confused yet?
The color fawn is comparable to the color you might expect of a fawn or deer. It's more of a tan color. A red fawn will be a reddish tan or might even have both red and tan. It just depends on the dog. Since this term is used we thought it was important to dig into what it means also. Now, back to the red French Bulldog.
Appearance
Let's talk about appearance. A French Bulldog is considered to be a small dog. Red French Bulldogs (or any Frenchies for that matter) will typically grow to less than 13 inches in height. The male can get up to 13 inches when fully grown. They are muscular small dogs and sometimes a bit meaty.
Because of that, they can be pretty heavy as far as weight but they're still small dogs. A mail that is fully grown could potentially weigh up to 28 pounds. These dogs have that wrinkly smashed face that Bulldogs are known for. They have pretty big heads that are just full of wrinkles. Their little noses are mushed in there.
They sometimes snort and snore. But we digress. The red French Bulldog also has pretty large ears. They never really grow into them but they are just so cute. French Bulldogs have short-haired coats. They don't shed a ton because they are short hair but they do shed.
Their coats are very smooth and soft to the touch, especially as they are freshly bathed. While we're focusing on red and red fawn French Bulldogs, you should know they can be found in cream, white, brindle, merle, black, pied, and multicolor varieties as well. Did we mention just how cute those smashed little faces are?
French Bulldog Mention: Dog Breeds That Look Like Pandas.
Temperament
French Bulldogs are unique dogs. They are playful and silly. They tend to be a little bit goofy. They might just be your class clown. They have very fun and unique personalities and they always show those to people. When they are happy, they wiggle their entire back half, rather than just a tail.
Of course, many French Bulldogs only have a small tail, or a tail stub so that could have a little something to do with that particular aspect. They get so excited so easily. That little puppy can have the excitement and energy of multiple big dogs combined. And yet they are very fun. They also like to be lazy on occasion.
They don't have a problem just snuggling and chilling when that's what the situation commands. This dog is famous for its snoring and snorting. They also tend to be a bit gassy. It just comes with the territory if you choose this dog breed. Their smashed noses are what makes them so likely to snort or snore.
They tend to get pretty noisy, especially when they get excited. Despite their noisiness in some ways, they don't bark a lot. The thing is when your red French Bulldog barks, you know they are alerted to something. They are not the dog that just barks at everything. They bark to alert you.
They do make good watchdogs because when they bark you are less likely to ignore them since it's not an all-of-the-time characteristic. Red French Bulldogs do pretty well with other dogs. They also do well with children and other people. Putting them around cats may take some socialization and training efforts. There's just something about cats that tends to be a trigger to them.
Maybe it's because they are close in size. Finally, your red fawn French Bulldog is likely to be very nosy. They just always want to be up in your business. It's just because they love you and want to know what's going on. They will be your loyal and faithful companion through just about any situation and that is perhaps one of their best features.
French Bulldog Mention: Best Small and Quiet Dog Breeds.
Training & Exercise Needs
Despite the French Bulldog's reputation for being goofy and silly, they are quite smart. These intelligent creatures know what's going on. Remember that we mentioned they are observant. They pay attention and they learn quickly. Because of this, they can typically train pretty easily.
The only thing is they can also be a tad stubborn so once they have a bad habit in play it can be hard to break. Consistency in working with them and showing them your expectations will help them form newer, better habits when needed. While they are stubborn, they want to please you. With positive reinforcement, training will probably be most simple.
We still recommend socialization from the time they are puppies. While they get along with most people and pets, this is still vital and helpful. They can also learn from being around others. Socialization with cats from an early age might also help them better put up with a cat in the home as well. The best way to potty train is to remain consistent. Give your red French Bulldog a reliable routine.
They adjust to this well. They crate train pretty well and you can use things like playpens or gated spaces to help initially with potty training if you need to. If you stay consistent, they will catch on pretty quickly. Bulldogs often get a reputation for being lazy. While Frenchies do like to cuddle and chill they also have a lot of energy. That energy requires stimulation and exercise.
Get them out and take walks, play some doggy games, and give them plenty of attention. Here is where it can be more challenging. While your French Bulldog loves to walk and play, they also get tired quickly and can get overheated easily. You've got to be mindful of this particularly when it is hot outside.
Find ways to keep them cool or give them relief when they get hot. You might even want to invest in something like a doggy stroller to help out. Of course, you can always play inside when it is hot outside. If you play outside just give them breaks and keep them hydrated. Don't make them or let them overdo it.
French Bulldog Mention: Funny Dog Breeds That Will Make Your Day.
Health
The red French Bulldog does require a lot of care. You will want to have a reliable vet that you can take them to as needed. They can sometimes be prone to health issues. You might even benefit from using pet insurance to help remediate some of those medical costs over time. Of course, that's totally up to you.
The healthcare for French Bulldogs can add up. Of course, there is also the chance that your dog will experience very few health problems. It's hard to know for sure so it's important to be prepared either way. Red French Bulldogs sometimes suffer from spinal issues. It's common for them to experience a disease called degenerative myelopathy.
Ultimately, this disease wears down their spinal cord. The result can be mobility problems and pain in the neck and back. This is one of the most common ailments. Common indicators include signs of pain when they move or even when you touch them. They might be reluctant to move around much or perhaps even hunch their backs and necks to try to alleviate discomfort.
Another telltale sign is favoring their hindquarters, like their back legs. Thanks to that cute little mushed-up face, they also sometimes have airway problems. This is one of the reasons that they might snort, snore, and grunt. It's simply that their airway could be blocked or it is just harder for them to get proper airflow.
This does lead to other health issues that can be severe, such as brachycephalic. There may not be anything you can do about this particular syndrome, except for learning the signs and learning how to work with it if your dog has it. The list continues from here. French Bulldogs can have skin sensitivities. Their skin can react from soaps or even from food.
They tend to have more allergies and their skin is most commonly where you will see signs of those problems. French Bulldogs can sometimes have eye or ear problems. You will need to watch for signs and work with the vet should anything occur. Finally, these cute little dogs can face digestive struggles and obesity. Their gassiness is not because they are gross dogs.
It's typically related to sensitive stomachs and digestion more than anything. You can give them special diets and they still might have gas. It's important to be mindful of their diets. An overweight Frenchie can struggle with even more health ailments or may be more likely to encounter certain health challenges because of their weight.
Practicing portion control and consistent meals, as well as exercise, can be vital to their best health. When it comes to health, you need to be prepared for a potentially pricy dog. Vet care will be very important and so will staying vigilant and recognizing if a potential health problem is presenting itself. Be familiar with this and work closely with your veterinarian.
Related: Best Pet Insurances For French Bulldogs.
Conclusion For "Red French Bulldog Information, Facts, Images"
Red French Bulldogs are awesome. This is not a common color like black or black and white Frenchies and it makes them stand out. Of course, with that in mind, they do experience all of the same characteristics of any other French Bulldog. In this case, it's just the color of their coat that sets them apart.
Red French Bulldogs are fun and unique dogs. They have a lot to offer their families and will most likely keep you laughing at them for many years to come. Just be prepared for their health needs and be aware of their sensitivities so you can be proactive about their health and care.
If you find this guide, "Red French Bulldog Information, Facts, Images," helpful and want to introduce a Frenchie into your home, you can check out our recommendations:
You can learn more about French Bulldog colors by watching "Top Ten French Bulldog Color Trends" down below: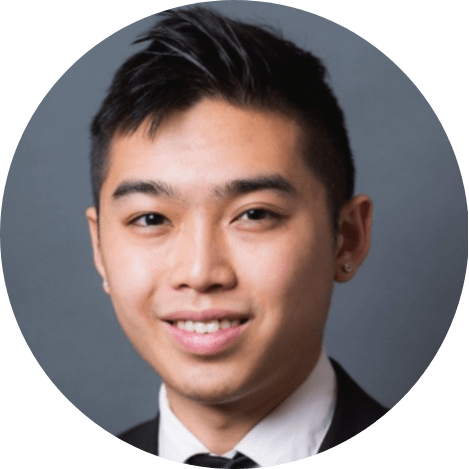 Andy is a full-time animal rescuer and owner of a toy doodle. When he's not saving dogs, Andy is one of our core writers and editors. He has been writing about dogs for over a decade. Andy joined our team because he believes that words are powerful tools that can change a dog's life for the better.
Why Trust We Love Doodles?
At We Love Doodles, we're a team of writers, veterinarians, and puppy trainers that love dogs. Our team of qualified experts researches and provides reliable information on a wide range of dog topics. Our reviews are based on customer feedback, hands-on testing, and in-depth analysis. We are fully transparent and honest to our community of dog owners and future owners.