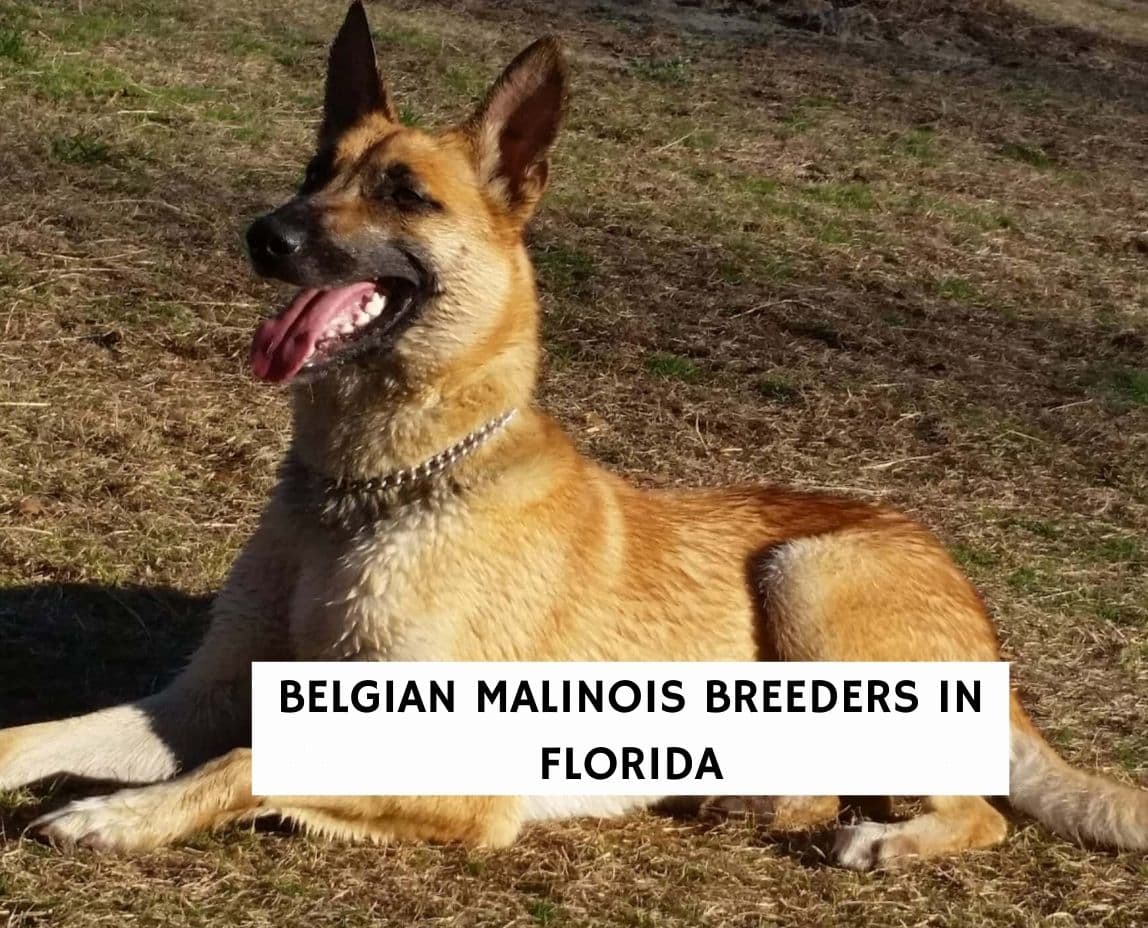 There is nothing quite like an adorable puppy and its sweet puppy kisses. Once you make the decision to add a puppy to your family, the big questions come. What breed is best for you? Where will you find this amazing puppy? Here we introduce you to the Belgian Malinois breed, as well as discuss the benefits of finding a reputable breeder. As you begin your search for the perfect puppy, we also include information for some of the top Belgian Malinois breeders in Florida.
Before scrolling down this list, check out these recommendations: 9 Best Belgian Malinois Breeders in the USA!
Finding Belgian Malinois Puppies in Florida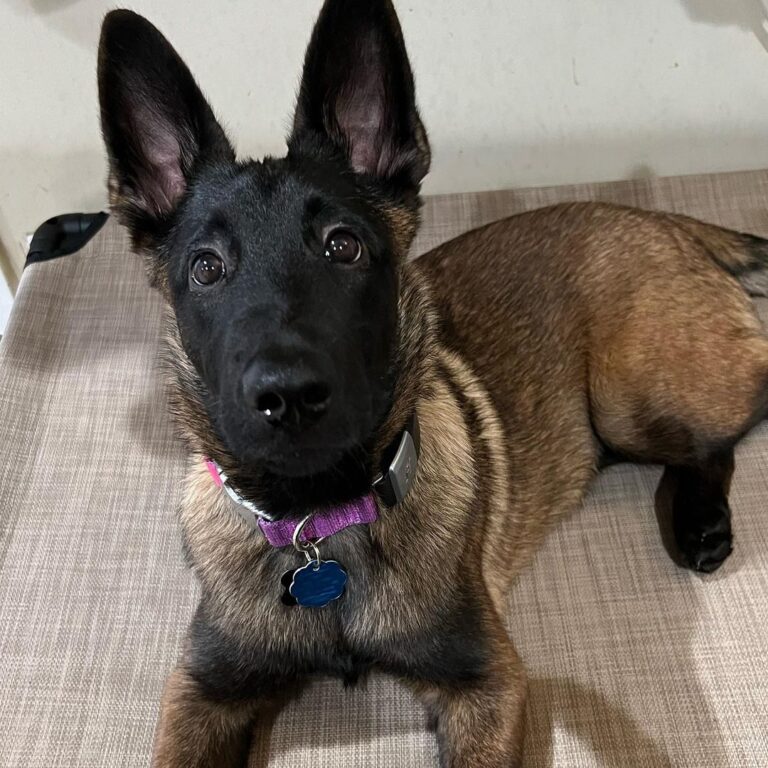 While finding a reputable breeder may seem like a difficult process when it comes to finding a new puppy, there are many benefits. While you can easily get a puppy from the local pet store or an online marketplace, you don't know where these puppies are coming from or what problems you may encounter, as many of these puppies come from puppy mills or breeders that overbreed dogs in order to turn a hefty profit.
A reputable Belgian Malinois breeder in Florida puts the health and wellbeing of their chosen breed first. Litters are planned and the breeding dogs are chosen with the intent of producing the best possible puppies the breed offers. Unfortunately, many dog breeds are predisposed to genetic conditions. In the case of the Belgian Malinois, hip and elbow dysplasia, progressive retinal atrophy, and hemangiosarcoma are common conditions that can occur. A reputable breeder DNA tests all their breeding dogs to eliminate the genes that can pass these conditions on, reducing your risk of bringing home a sick puppy. In addition, many breeders are so confident in the breeding programs that they offer genetic health guarantees.
Most reputable Belgian Malinois breeders in Florida also have a long history of raising and working with a specific breed. They have a wealth of knowledge that they are willing to share with new puppy parents and this is especially beneficial if you are new to the breed.
Top 5 Belgian Malinois Breeders in Florida
Beginning your search for the perfect puppy begins with finding the right breeder. Here we offer a list of the top 5 Belgian Malinois breeders in Florida to help you start your search.
1. PuppySpot Belgian Malinois
If you are unable to find a Belgian Malinois breeder you want to work with, or they don't have puppies available, you can still find your perfect puppy with PuppySpot. PuppySpot takes all the work out of your hands as they screen breeders nationwide, looking for only reputable breeders. Once a breeder passes their screening process, they can list available puppies on the marketplace. Here you can browse for the perfect puppy smile that speaks to you. Once you decide on the Belgian Malinois puppy you want, PuppySpot works with you to arrange transportation directly to your door. Additionally, you don't have to worry about potential genetic conditions as PuppySpot offers a 10-year health guarantee on all their Belgian Malinois puppies.
We got one of our puppies from PuppySpot and had a really good buying experience. We didn't have to worry about our dog coming from a puppy mill since their process is backed by the USDA and American Kennel Club (AKC). Additionally, all their Belgian Malinois puppies have a health warranty, head to tail guarantee, and "no puppy mill" guarantee. They have also been generous enough to give our readers $100 off with coupon code "WLD100".
Belgian Malinois Breeder Information:
2. Mace's Malinois and German Shepherds Florida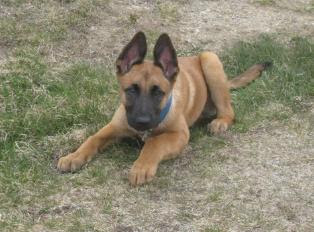 Located in Summerfield, Florida, and owned by Jerry Mace, Mace's specializes in breeding and training working dogs, specifically Belgian Malinois, German Shepherds, Dutch Shepherds, and Miniature Australian Shepherds. They import some of the best breeding dogs from all over the world and strive to provide the world's best Malinois and Shepherds. In addition to offering puppies, they also offer in-home obedience training, personal protection dog training, police training, search and rescue training, and service dog training. If you are looking for an older dog, they also offer trained adult dogs for sale. They have over 20 years of experience with the breed and are more than happy to share their knowledge with others.
Belgian Malinois Breeder Information:
3. Gatorland K9 International FL
Owned and operated by US veteran Ted Hoppe, GatorlandK9 specializes in breeding and training Belgian Malinois. Hoppe breeds his dogs as working dogs, and his line is registered in Belgium, meaning your puppy will also be Belgium-registered. They evaluate the temperament of all their Belgian Malinois puppies for sale in Florida, helping to evaluate which puppies are ideal working dogs and which ones are prime pet puppies perfect for the family. They believe all Malinois need proper training and they offer training classes. As a veteran, Hoppe also offers a 10% discount to all service members, veterans, and first responders.
Belgian Malinois Breeder Information:
4. Southernwind Kennels
Located in Brooksville, Florida, Southernwind Kennels started showing and training German Shepherds back in the 70s. They now breed German Shepherds and Belgian Malinois for their exceptional health and intelligence. All breeding dogs undergo genetic testing and all puppies come with a health guarantee. In addition, they also offer puppy training programs, as well as obedience and protection training for older dogs. In addition, they also have a service dog program.
Belgian Malinois Breeder Information:
5. Moss K9
Located in Northern Florida, MossK9 specializes in raising, breeding, and training high-quality Belgian Malinois and Dutch Shepherd working dogs. All their puppies begin socialization immediately, ensuring they are well-balanced dogs. Every Belgian Malinois puppy for sale in Florida comes with a 1-year health guarantee, required vaccinations, deworming, and a health certificate. The price for a Belgian Malinois puppy is $2000.
Belgian Malinois Breeder Information:
Meet the Belgian Malinois
Coming from Belgium, the Belgian Malinois is often mistaken for a small German Shepherd. Originally bred for herding, its high intelligence and protective personality make it an exceptional dog for police or search and rescue work. They do have high energy levels, so if you are looking for a couch potato, the Malinois is probably not the dog for you. They love going for a run or hike and love being active with their human family members.
The Belgian Malinois stands 22 to 26 inches at the shoulder and weighs between 40 and 80 pounds. Colors are fawn, red, or brown, with the tips of their hair being black. While they may appear similar to the German Shepherd, noticeable differences include a smaller, more triangular head and a square body profile because they stand more evenly on their toes, thus not giving them the sloping back look commonly seen in German Shepherds.
While they are intelligent, the Malinois does not respond well to harsh training methods and nee someone with a gentle, but firm hand. Training should begin in the puppy stage to take advantage of this intelligence and keep them from developing bad habits. Socialization is also essential as a puppy and throughout the first year, as their natural protective traits may cause aggressiveness. They may also have a tendency to nip at the heels of children when playing as a way of herding them.
Conclusion for Belgian Malinois Puppies for Sale in Florida
We hope that you were able to find your next Belgian Malinois puppy in Florida from our list of breeders! We personally like PuppySpot since we have to used them before and can vouch for their entire process of obtaining a puppy. Always make sure that you do your research and read reviews for Belgian Malinois breeders. A good breeder will offer a health warranty, health check, and DNA test their puppies. This helps to ensure that your future puppy will live a long and happy life.
You will also like:
Garrett loves animals and is a huge advocate for all Doodle dog breeds. He owns his own Goldendoodle named Kona. In addition, he volunteers at the Humane Society of Silicon Valley, where he fosters dogs and helps animals. Garrett enjoys writing about Doodles and believes that dogs can teach humans more about how to live than humans can teach a dog.
Why Trust We Love Doodles?
At We Love Doodles, we're a team of writers, veterinarians, and puppy trainers that love dogs. Our team of qualified experts researches and provides reliable information on a wide range of dog topics. Our reviews are based on customer feedback, hands-on testing, and in-depth analysis. We are fully transparent and honest to our community of dog owners and future owners.