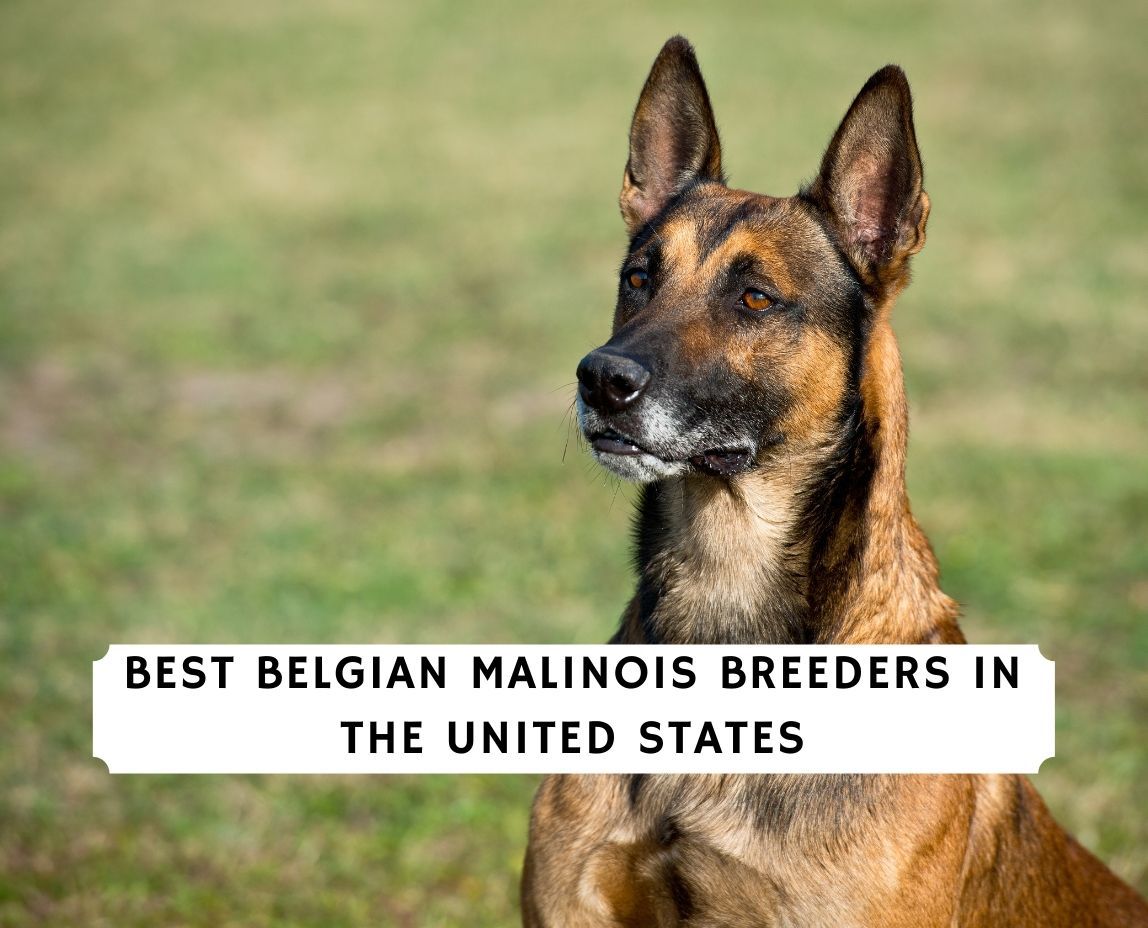 Here's something you should know before searching for Belgian Malinois breeders in the United States. Did you know that the Belgian Malinois can skydive? In fact, this is just one ability in the Belgian Malinois arsenal that makes them well-loved across the globe. Originally bred as herding dogs in the 1900s, Belgian Malinois have expanded their resume in the last century to become more versatile. They have gained popularity as working, sport, show, and companionship dogs across the United States. If you're looking for a Belgian Malinois, this article is for you.
Before scrolling down this list of Belgian Malinois breeders in the United States, we think you might be interested in similar dog breeds: Best Doberman Breeders in the United States and Best Australian Shepherd Breeders in the United States.
Belgian Malinois Puppies For Sale in the United States
Our team at WeLoveDoodles compiled this list of Belgian Malinois breeders just for you. These are all reputable and trustworthy breeders. If you're planning to bring home a Belgian Malinois puppy from an unknown breeder, we highly recommend that you do your research before deciding. There are numerous Belgian Malinois puppy mills out there, and it's best to keep an eye out for red flags.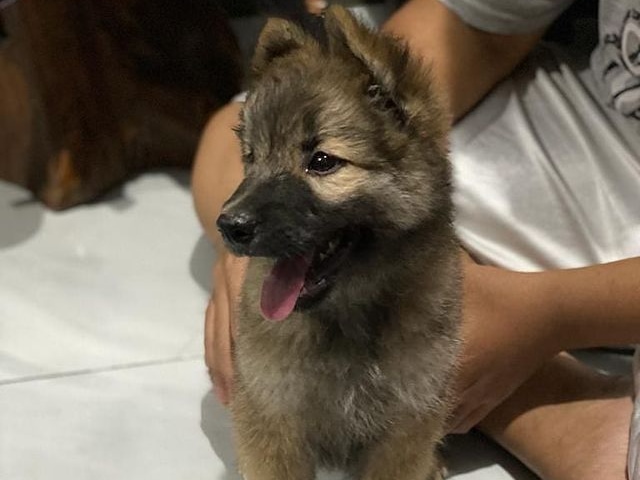 Finding the right Belgian Malinois breeders isn't a simple task. If this is your first time searching for a Belgian Malinois puppy, then you're going to deal with several obstacles before finding a great breeder. These obstacles include finding the right breeder you can trust, finding a Belgian Malinois with the right features (size, color, gender), and whether the breeder has puppies available or not.
With PuppySpot, you'll avoid all of these problems when finding a Belgian Malinois puppy. They heavily screen all of their breeders and have a 100-point inspection. Additionally, there is a "no puppy mill" guarantee and breeders have to be licensed, registered, and pass USDA standards.
A good aspect about PuppySpot is that the Belgian Malinois puppies listed are all ready to come home to families today. They only list puppies that are born so you won't have to wait a long time for your next dog. Additionally, you can use PuppySpot searching features to find more specific qualities for your puppy. These Belgian Malinois breeders are all trustworthy because they're all screened by the team at PuppySpot. For an ease-of-mind, only a small percentage of breeders are approved. We highly recommend checking out PuppySpot before continuing on your search for Belgian Malinois breeders.
PuppySpot has given our blog readers a $100 off promo code when you use "WLD100"! We hope you enjoy your new puppy and thanks for reading our blog!
Belgian Malinois Breeder Details
2. Logan Haus Kennels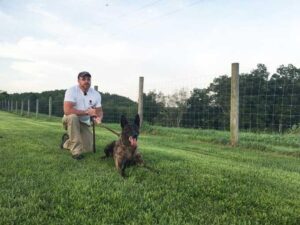 First on the list of Belgian Malinois breeders in the United States is "Logan Haus Kennels." Logan Haus Kennels is the brainchild of Mike Suttle. For the past 30 years, Mike has raised and trained working dogs such as Belgian Malinois. Mike traces his passion and love for dogs to his early childhood. At 13 years of age, Mike titled his first dog in obedience – a first of many. Mike worked as a veterinary assistant throughout his high school days, where he helped treat several breeds.
He was introduced to the working dog program in the US Marine Corps, where he spent eight years. Since then, Mike has dedicated himself to working with police and military dogs. Mike's puppies have been used in Police, USAR, US Customs, SWAT, DOD, US Border Patrol, and International Police, Customs, Special Operations, and Security. The kennel boasts of breeding, raising, and preparing more puppies to be used for Tier 1 SOCOM roles than any other breeders in the United States.
The kennel has earned numerous titles in SDA, AKC, and Schutzhund. Besides breeding and training working dogs, Mike has a Canine Trainers School where he helps professional trainers better understand the various facets of dog training. Organizations around the world have adopted this program. If you're looking for a working Belgian Malinois, this breeder may be the right fit for you.
Logan Haus Kennels Details
3. Chien Policier Belgian Malinois
Chien Policier Belgian Malinois is founded and owned by Birgit Hall. Birgit has over 25 years of experience in importing, breeding, and training Belgian Malinois. She was born and raised in Germany, where she grew up loving and being with German Shepherds and Belgian Malinois. In 1995, Birgit came to the US and started importing, breeding, and training German Shepherds and Belgian Malinois.
She also provided several dogs for security, military, and police all over the United States. As a Belgian Malinois breeder, Birgit's primary goal has always been excellent health, great structure, and rock-solid temperament. She breeds according to European breed standards and has all her dogs certified for good health and titled. Birgit specifically breeds police and protection dogs. If you're looking for a Belgian Malinois for protection, this may be the breeder for you.
Chien Policier Belgian Malinois Details
4. KSDK Malinois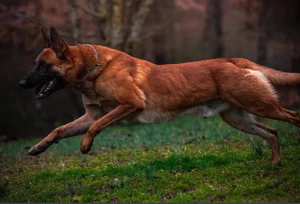 KSDK Malinois is a breeder located in Lafayette, Georgia. The breeder is renowned for producing high-quality CKC and AKC Belgian Malinois. All of their breeding stock is registered and screened for any genetic illnesses before breeding. You can find the list of all their current and past breeding dogs on their website or request the breeder to give you parental lineage records. The breeder is keen on breeding working dogs for personal protection, detection, tracking, and search and rescue. In addition to breeding, KSDK Malinois also provides numerous services such as training and boarding. If you would like a trained Belgian Malinois, KSDK Malinois would be happy to help.
KSDK Malinois Details
5. All-Purpose K-9
All-Purpose K-9 pride themselves as trainers and breeders of elite Belgian Malinois puppies and protection dogs in the United States. The kennel specializes in breeding and training Belgian Malinois and Dutch Shepherds. The kennel gets their KNPV bloodlines in Holland and says they work with only the best. When they begin selecting their breeding stock, they fly to Europe and handpick them to ensure they are getting the best Belgian Malinois or Dutch Shepherds.
Previous dogs from the kennel have gone on to law enforcement, sport, and protection dogs for loving families in the United States and abroad. They require new dog owners to come to their facility for a minimum of 1 week to learn how to handle their Belgian Malinois, the commands, and how to train the Mal to respond to only you. Aside from breeding, all-purpose K-9 also provide services such as; personal protection dogs for sale, personal protection, home protection, obedience, detection, and stud dog service.
All-Purpose K-9 Details
6. Mohawk Malinois
Paula Daigle and Mohawk John own Mohawk Malinois. Mohawk and Paula have been in the sport of Schutzhund for 20 and 15 years, respectively. They have both competed at the club, regional, national, and world competitions. The couple has a club dubbed "Motor City Working Dogs," an active Police K9 and Schutzhund club. The duo host several seminars, club trials, and 3 Nationals events in the club. Paula and Mohawk aim to breed a stable companion that will get any job done and have a great temperament to be around kids and other pets.
Over the years, the couple has held dogs back and placed them in loving homes. This is done intentionally for folks who don't have time to raise a puppy, don't want to risk getting the "wrong" puppy or raise a correct Belgian Malinois. This has proved very successful, and the duo has solved many untrained dogs and fully trained police K9s. The couple offers assistance in every stage of dog ownership from pre-purchase, raising, training, and living with the Belgian Malinois.
Mohawk Malinois Details
7. Dark Malinois
Martha Achaval is the breeder behind Dark Malinois. She was introduced to Belgian Malinois about six years ago by her dear friend, Richard. Richard was a trainer and very knowledgeable about Belgians Malinois. His passion and knowledge for the breed are what triggered Martha's interest. As her interest grew, she decided to start breeding Belgians and had the fortune of receiving her first breeding stock from an experienced breeder and friend, Vicki Loren. Since then, Martha's breeding program has grown tremendously.
She breeds, socializes, and trains all her puppies from a tender age to give them an excellent start to life. Martha specializes in producing Belgian Malinois for companionship and personal protection. She says Belgian Malinois is one of the best breeds you will ever come across, and they will give you a sense of security as they continue to amaze you with their diverse talents. On a given day, you can find her with Samba and Caia (her furry friends) going out and about. Martha offers life-long support for all dog owners throughout the Belgian Malinois' life.
Dark Malinois Details
8. Vom Warsney Kennels
Vom Warsney Kennels has been in existence since 1996. Vom Warsney started operations in Brazil, where he attended one of the top schools for dog trainers called Sibord – Mr. Pereira. In 2000, Warsney moved to the US and became associated with Dutch Shepherds and Belgian Malinois. To date, Warsney remains a versatile and dynamic K9 trainer specialized in puppy development, selection, detection, protection, and security dogs.
Previous puppies from Vom Warsney have grown to become law enforcement, sport, docking dogs, and excellent protection dogs. Vom Warsney Kennels offers a 3-year health guarantee and lifetime breeder and trainer support. The breeder also introduces the puppies to leash and collar, potty, and crate training. You can visit the kennel in any of their three states; Georgia, North Florida, and California.
Vom Warsney Kennels Details
9. Ruidoso Malinois
Update 4/18/2022: At this time, we can no longer recommend this breeder.
Last on the list of Belgian Malinois breeders in the United States is "Ruidoso Malinois." Irene Howcroft founded Ruidoso Malinois. Irene is a certified trainer and uses a scientific approach to elevate the Belgian Malinois breed standard to a higher level. Irene is recognized for the first State Department K9 program within the Mexican DOC.
Her breeding, nutrition-based, and development programs have served as the foundation of several K9 programs across the country. Under her leadership, Ruidoso Malinois has become a renowned kennel for world-class Belgian Malinois for various duties as; police dogs, personal protection, companions, and puppies. If you're looking for a Belgian Malinois who can perform either of the above, this might be the breeder for you.
Ruidoso Malinois Details
Conclusion For The "Best Belgian Malinois Breeders in the United States"

The Belgian Malinois is a special breed that makes a great working and companionship dog. The breeders on this list are a great start to complement your search for a Belgian Malinois. Our team wishes you the best on your journey with your Belgian Malinois companion.
For more helpful dog guides, check out:
To learn more about this giant dog breed, watch "Top Facts About The Belgian Malinois" from Dogs Wiz down below: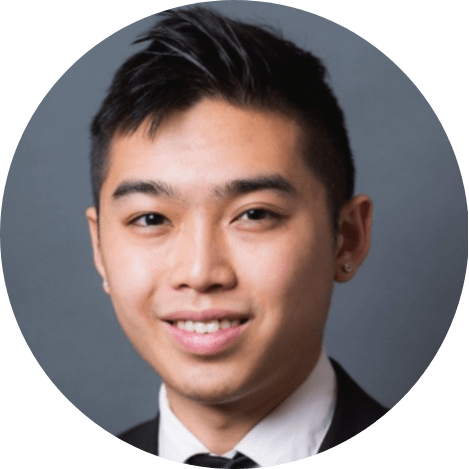 Andy is a full-time animal rescuer and owner of a toy doodle. When he's not saving dogs, Andy is one of our core writers and editors. He has been writing about dogs for over a decade. Andy joined our team because he believes that words are powerful tools that can change a dog's life for the better.
Why Trust We Love Doodles?
At We Love Doodles, we're a team of writers, veterinarians, and puppy trainers that love dogs. Our team of qualified experts researches and provides reliable information on a wide range of dog topics. Our reviews are based on customer feedback, hands-on testing, and in-depth analysis. We are fully transparent and honest to our community of dog owners and future owners.