The Belgian Malinois dog was initially bred as a herding dog. Today, they have gained popularity as protection dogs, police and military dogs, and family pets. These dogs have high exercise needs thanks to their high energy and may not thrive in small apartments. Belgian Malinois are better suited for experienced dog people. If you are a first-time dog owner, you should consider another breed as a Belgian Malinois may not fare well with you. That said, here's a list of reputable Belgian Malinois breeders in California.
Before scrolling down this list of Belgian Malinois breeders in California, check out other dog breed recommendations: Best Vizsla Breeders in California and Best Siberian Husky Breeders in California.
Belgian Malinois Puppies For Sale in California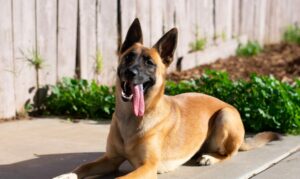 With the right information, you'll never fall into the hands of fraudsters parading themselves as breeders. That's why we've compiled this list of renowned Belgian Malinois for people looking to adopt a puppy in California. Let's check it out.
You can get a head start with your Belgian Malinois with our recommendations: Best Round Dog Bed and Best Dog House For Hot Weather.
1. Khars Malinois
First on the list of Belgian Malinois breeders in California is "Khars Malinois." Khars Malinois is an experienced breeder who considers all dogs as good dogs. This breeder is passionate about their dogs because they are creatures that love unconditionally. Their dogs are always around them, playing with them, growing alongside them, and helping them become better humans. Because they believe that every dog deserves a good home, their goal is to ensure that all dogs end up with good owners. Dogs at Khars Malinois go from good breeders and shelters to good new homes and new owners.
This breeder enjoys much joy thanks to their dogs, and that's why they are dedicated to ensuring all dogs have the best beginnings and quality welfare throughout their lives. They ensure that all potential buyers can provide for the needs of the Belgian Malinois breed before selling their dogs. Khars Malinois aims to connect good dogs with good homes, and they weed out the bad while at it.
They make a difference by providing a trustworthy place where well-informed prospective dog owners can get healthy and happy dogs. This breeder's goal is also to put an end to unethical, inhumane, and deceptive practices. This breeder offers a strong health and performance guarantee on their well-trained Belgian Malinois dogs. Once you contact them, they will require that you answer a few questions to help them understand your needs. This way, they can give you the perfect baby Belgian Malinois for your protection.
Khars Malinois Details
2. Summerwind Kennels
Summerwind Kennels is a reputable home to Belgian Malinois run by Randy and Lisa Anderson. They are experienced in training and breeding German shepherd and Belgian Malinois. This breeder teaches all their puppies the basic five commands (come, heel, sit, stay, and down) at a very young age. By the time you bring home your new puppy from Summerwind Kennels, he or she will already know these commands. They also carry out puppy bite work, which is the only guard dog work they do.
This breeder prefers to get each puppy to their new homes before they get older than six months. Summerwind Kennels has been in the business of breeding Belgian Malinois since 1982 and has lots of achievements. They won the Best of Winners, Ch. at the 1999 Akita Nationals. In 2004, they were #1 Akita in Mexico, Starfire's Cool Hand Luke. They also won the Best Three Generations, Ch. Starfire's Moonlight Quest Ch. Starfire's Moonlight River "Rio," and Ch. Starfire's Moonlight Trek in the 2005 Akita Nationals.
Summerwind Kennels South might be the best breeder for people staying around Solano and Yolo counties. However, most of their customers come from Dixon, Vacaville, Fairfield, and Winters. They also serve Police K-9 units from San Francisco, Oakland, Vallejo, Pinole, Dixon, and San Pablo. They also offer boarding services to dogs from police officers from Fairfield, Vallejo, Vacaville, Solano County, and Dixon.
Summerwind Kennels Details
3. Wolfsbane K9
Wolfsbane K9 aims to place excellent family protection dogs with people who need them. Experts run this kennel with a great passion for breeding healthy Belgian Malinois dogs. They like to maintain a relationship with everyone who purchased a dog from them. At this kennel, dogs are considered children and given all the care and attention they deserve. Wolfsbane K9 is ready to answer whatever questions you may have about their dogs and how to purchase one. They consider all their clients as family members and are always there for them.
This small family business offers many services and is always ready to pick up your calls. Dogs from this breeder are trained before they go to their forever homes. Instead of breeding as many puppies as possible, Wolfsbane K9 prioritizes quality over quantity. Their dogs are high quality, some of the best you'll ever come across, and they come with a strong guarantee. While most kennels are police dogs and then personal protection dogs, and then as personal protection dogs, Wolfsbane K9 understands that this breed can make both excellent protection dogs and family pets.
Many dogs at Wolfsbane K9 begin with a KNPV PH1 title (the Royal Dutch Police training). In this kennel, you will find Belgian Malinois that are excellent protection dogs and family pets. The kennel is home to many protection specialists for those looking to purchase a protection dog. Wolfsbane K9 has an excellent training program for turning dogs into the best protection experts.
Wolfsbane K9 Details
5. Loucyn Malinois
Last on the list of Belgian Malinois breeders in California is "Loucyn Malinois." This kennel is home to beautiful Belgian Malinois dogs, only sold to working homes and not as pets. Loucyn Malinois aims to provide high-level competition, police, military dogs for people who need them. They don't sell their puppies solely as family dogs, companions, pets, or those who only need personal protection. This breeder gets tons of inquiries daily about their Malinois puppies and may not be able to reply to pet puppy inquires. Loucyn Malinois ensures that all puppies go to working situations where they will get proper training, care, attention, and care.
Unlike many breeders out there whose sole aim is profit, this kennel cares more about quality. It's a labor of love to them, and that's why their dogs are among the best in the country. They take good care of their dogs, providing a loving home environment, health testing, and everything they need for healthy growth. Loucyn Malinois has an excellent breeding program aimed at producing dogs with the most desired genetic qualities.
Their Belgian Malinois come from old working bloodlines with desirable qualities such as high drives, strong character, excellent gripping behavior, great noses, trainability, good aggression and nerve, athleticism, power, and good health. Unlike many other kennels that list Belgian Malinois for military and police dogs, companion dogs, and also as protection dogs, dogs from Loucyn Malinois are experts in protection and are only listed for that purpose. This breeder has been in the business for many years, and that's why you can trust that your new puppy will be well-trained and perfect for your family.
Loucyn Malinois Details
Conclusion For The "Best Belgian Malinois Breeders in California"
Belgian Malinois has become popular today, and many people are bringing them home as protection dogs. This has also led to a rise in unscrupulous breeders and puppy mills looking to make money. But you can't fall into their hands when you are properly informed. Our list of reputable Belgian Malinois breeders in California is available for you; use it well.
The Belgian Malinois was also mentioned in these articles below:
To learn more about the Belgian Malinois dog breed, watch "The Belgian Malinois – Super Soldier Dog" from Animal Watch down below: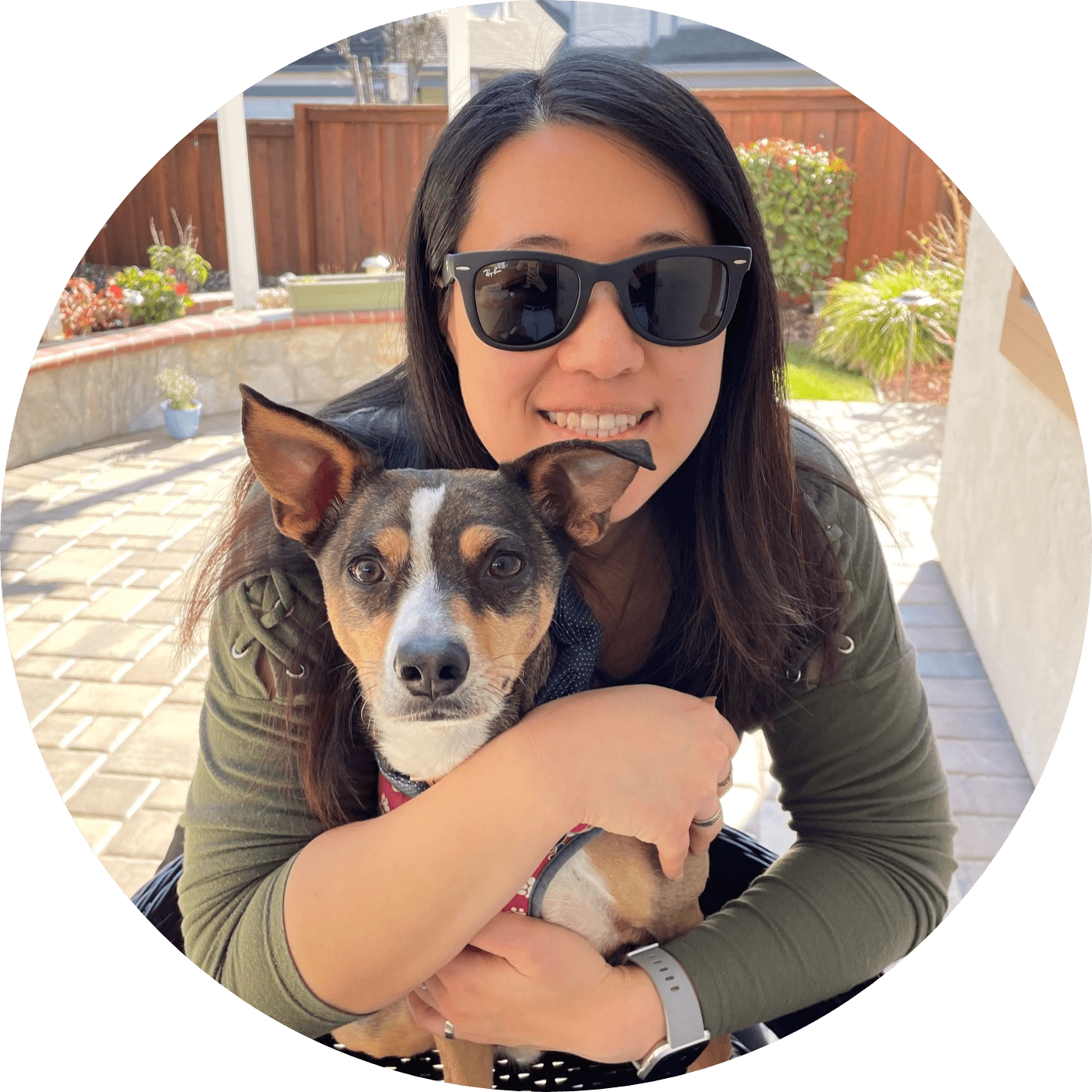 Dr. Sabrina Kong graduated from the Royal Veterinary College in England in 2016 and has been working at a small animal clinic in Northern California since then. She grew up in the Bay Area and got her bachelor's degree from Cal Poly San Luis Obispo. She also became a Certified Canine Rehabilitation Practitioner through a program at the University of Tennessee.
When she isn't in the clinic taking care of her four-legged patients, she enjoys traveling and trying new foods with her friends and her three-legged dog, Apollo. She adopted Apollo from her clinic when he was a puppy with numerous health issues. Dr. Kong truly cares about taking care of animals.