Can a Labradoodle be a service dog? In this guide, we'll go over everything you need to know about Labradoodles being service dogs. Service dogs are specially trained dogs that help people with disabilities. These include mental or physical disabilities that make performing everyday functions difficult. For example, service dogs assist individuals who use wheelchairs and people with psychological disorders, medical conditions, visual impairment, and hearing disabilities.
Before scrolling down this article "Can a Labradoodle Be a Service Dog," check out these other similar guides: Can a Goldendoodle Be a Service Dog and What Stores Are Dogs Allowed In?
Can a Labradoodle Make a Good Service Dog?
People often wonder this question about Labradoodles being service dogs. After all, the Labradoodle carries benefits for people dealing with allergies. In addition, the Labradoodle is a hypoallergenic dog, which means that it doesn't shed as much. This makes it ideal for people that are sensitive to the shedding of dog fur. As for being service dogs, the answer is yes. Labradoodles make excellent service dogs and can help people with PTSD and many other things. In addition, Labradoodles are pretty easy to train, which makes it even better. With that in mind, here's what you should know about the Labradoodle dog breed.
Related: What is an English Labradoodle?
Labradoodle Origins
Labradoodles are a mix of Poodles and Labrador Retrievers. Poodles are known to be one of the most intelligent dog breeds globally and were initially used for hunting ducks. The other breed, Labrador Retriever, is essentially a retriever breed. When these two dog breeds are mixed, an intelligent dog with natural retrieving instincts. Did you know the initial purpose of cross-breeding a Labrador Retriever with a Poodle breed a hypoallergenic service dog?
Labradoodle Temperament
Labradors have one of the best temperaments in the world. They are friendly and intelligent without being overprotective. Labradors do not need a lot of attention and can stay content with moderate affection from family members. The great thing is these characteristics are all passed on to the Labradoodle. Labradoodles are very social, so they get along well with other people and other animals. This makes them very useful when they're out with their owners and in situations where they might have to alert other people about their owners' situation. Their intelligence is so unique that they can sense what people are feeling and behave in ways that provide comfort to the person.
Related: Are Labradoodles Good with Kids?
Labradoodle Traits
Both the Poodle and the Labrador Retriever were bred to be active dogs, whether for hunting or retrieving. That is what makes the Labradoodle a high-energy dog. Labradoodles can adjust to a variety of workouts and exercises that stimulate their mind and body. They don't have trouble with water-based activities either. With the proper training, they can apply this energy to saving their holders in life-threatening emergencies.
Is it Easy to Train a Labradoodle?
Labradoodles are highly trainable dog breeds. They are smart, just like both of their parents. However, they can learn and adapt to lessons faster, and they are also eager to please their owners. This means a Labradoodle will follow your commands if it makes you proud of them. Training them using positive reinforcements becomes so much easier because of this.
Related: Are Labradoodles Smart and How to Train a Labradoodle.
Understanding a Labradoodle's Coat
Labradoodles have a hypoallergenic coat, making them an excellent choice if a disabled person also struggles with allergies. In addition, their coat sheds very little and not frequently, which prevents allergen-causing agents from getting dispersed into the air and causing an allergy attack.
Labradoodle Size Information
Since the Poodle is available in the toy, mini, and standard sizes, it is easier to get a Labradoodle of whatever size you need. Most service dogs are required to be strong and have a good weight and height. This is possible with a standard-sized Poodle. At the same time, you also have the option for a smaller designer variety that makes for a great companion or therapy dog.
Related: Labradoodle Size Guide.
Traits That Help a Dog Become a Service Dog
While all dogs need training, this list includes a few traits that make some breeds better suited to become service dogs.
Intelligence: Service dogs need to be highly intelligent at understanding situations and responding to them effectively. Intelligence also includes their sensitivity to changes in the mood of their owners.
Trainability: The dog breeds used for service dog training are typically easy-to-train and very obedient. They need to grasp information taught to them quickly. This is probably the most important trait since it allows any dog to become a service dog.
Temperament: Service dogs need to stay calm, especially in the face of trouble. They can't respond to a stressful situation by panicking. Instead, these dogs have to remember their training and perform the actions required of them. Since service dogs also need to calm their owners in case of an anxiety attack, they need to have a gentle and calming presence.
Attentiveness: A good service dog pays complete attention to the person it is assisting and isn't distracted by every little disturbance in the surrounding. They are alert and aware of everything without letting it distract them.
Social: These breeds are usually very friendly and get along well with humans and animals just the same. This trait helps a dog get comfortable in all environments. The main factor being your dog doesn't get shy or afraid of interacting with people. Eventually, after training, social dogs can get help quickly.
Ability to bond with owners: Service dogs only assist one individual, so their ability to connect with this person should be high. These dog breeds are loyal, affectionate and protective of their family.
Tasks a Service Dog Needs to Perform
Helping people with disabilities to navigate or perform daily life activities is the primary purpose behind training dogs to turn them into service dogs. Below are some actions they are expected or trained to perform.
Monitor blood sugar levels of diabetic people
Open doors for the disabled person
Alert deaf or blind individuals of a threatening situation
Get help during emergencies
Help blind persons navigate through streets or buildings
Provide companionship in stressful, anxiety-inducing situations
Type of Dogs Not Suited to Become Service Dogs
Stubbornness, overprotectiveness, aggressiveness are some traits that service dogs should never have. Other dogs or people can't easily spook them. Service dogs also can't be socially anxious, insecure, or intimidated by other dogs. Even goofiness is an unfitting trait when it comes to service dogs. Giant dogs also don't make the best service dogs. Their size intimidates their holders and anyone they approach; besides, they are unaware of how much damage their weight can cause. This might cause more trouble for a disabled person than relief.
In case you're wondering, here are the popular breeds used as service dogs:
Golden Retriever
Labrador Retriever
German Shepherd
Border Collie
Poodle
Boxer
Bernese Mountain Dog
Pomeranian
Great Dane
Pit Bull
Australian Shepherd
Doberman
How Are Service Dogs Trained?
Service dogs are trained based on what disability they will assist with. The training given to service dogs will also be decided depending on the complexity of assistance. These include everything from basic obedience training to obeying commands to intense training and reacting to specific situations. Typically, a dog breed will take around a year to get trained.
This involves teaching the dog to behave when assisting a person and the actions they are required to perform. Service dogs are trained for a single purpose only, which is related to the disability, and this means not all service dogs can be used for all disabilities. The dogs undergoing professional training also need to pass a test. Some tests require the dog to be qualified on all the aspects of the test to be considered fit for being a service dog.
Conclusion For "Can a Labradoodle Be a Service Dog"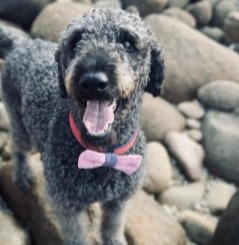 No dogs are genetically predisposed to be service dogs. However, their physical characteristics and traits make it possible for humans to train them to become helpful. This is why it is the training that makes the most difference in making a service dog. To make the best choice, you need to prioritize your needs, be sure of what you expect from the dog, and then research to find what you are looking for — all these factors come together to find the right service dog.
For more content related to this article, you can check out:
To learn more about this topic, make sure you watch "Steps When Training a Service Dog" from Nate Schoemer down below: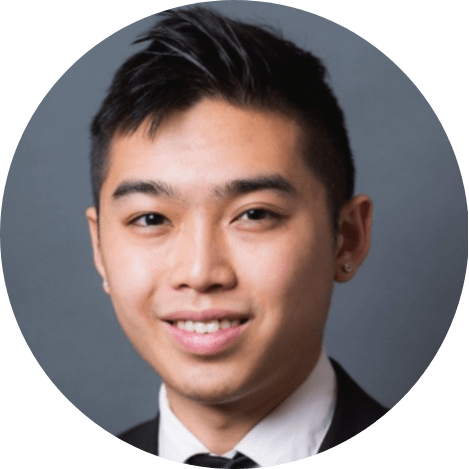 Andy is a full-time animal rescuer and owner of a toy doodle. When he's not saving dogs, Andy is one of our core writers and editors. He has been writing about dogs for over a decade. Andy joined our team because he believes that words are powerful tools that can change a dog's life for the better.
Why Trust We Love Doodles?
At We Love Doodles, we're a team of writers, veterinarians, and puppy trainers that love dogs. Our team of qualified experts researches and provides reliable information on a wide range of dog topics. Our reviews are based on customer feedback, hands-on testing, and in-depth analysis. We are fully transparent and honest to our community of dog owners and future owners.