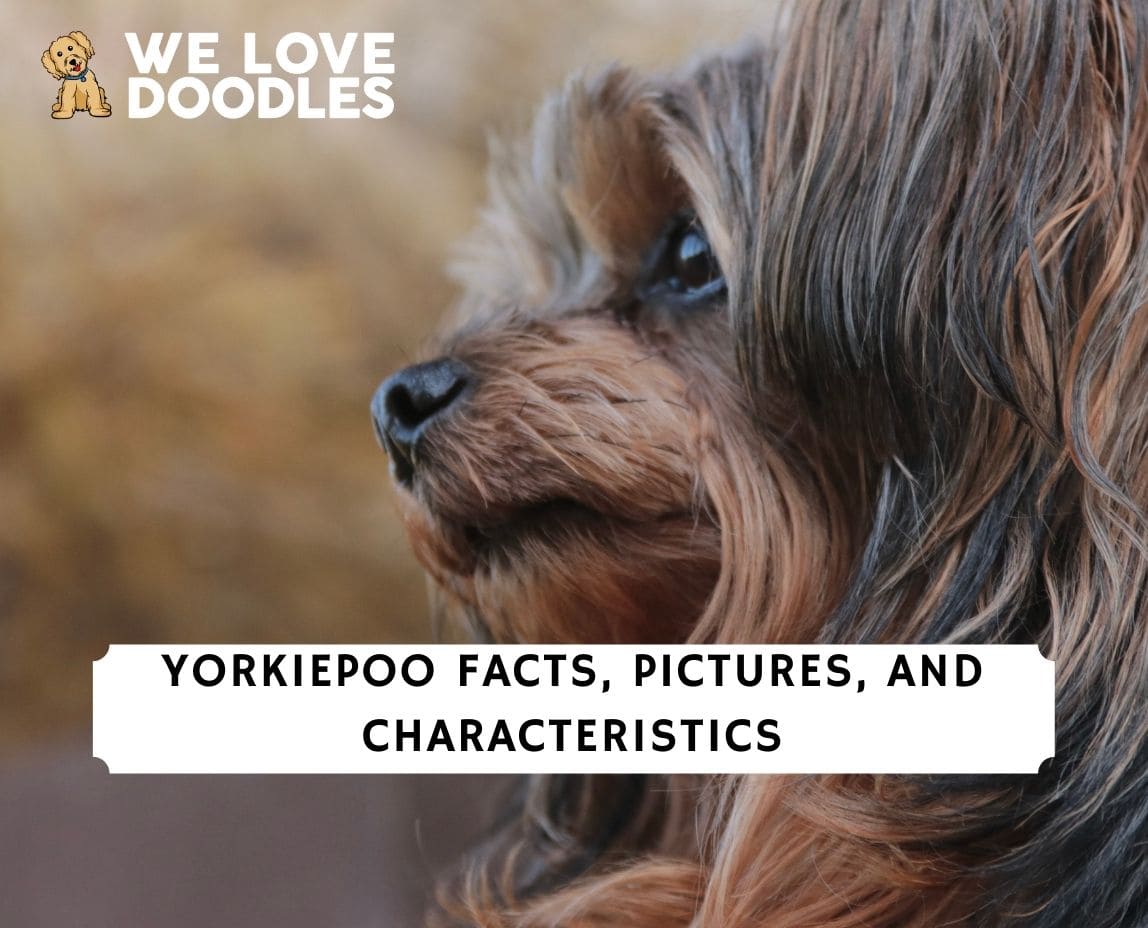 Are you in the market for a Yorkiepoo that's known to have a fun-loving personality? If you are, then here's what you need to know. Yorkiepoos are becoming one of the most popular designer dog breeds on the market today.
And rightfully so. These tiny puppies have all the best Yorkshire Terriers, and Poodles combined in one perfect little package. Below you will find our Yorkiepoo dog breed guide, where you will find everything you need to know about these beautiful dogs.
Before scrolling down this Yorkiepoo guide, check out these other Doodle breeds that might interest you: We Love Doodles' Doodle Breed List and Best Toy Doodle Breeds.
What is a Yorkiepoo?
Before getting into Yorkiepoo specifics, it is essential to have a general understanding of how these dogs came to be. Yorkiepoos are a hybrid dog breed resulting from breeding a Yorkshire Terrier with a Poodle.
Typically the Poodle used in breeding Yorkiepoos is a Toy or Miniature size. As with many Poodle mixes, Yorkiepoos were initially bred to create hypoallergenic puppies. Both Yorkshire Terriers and Poodles are hypoallergenic.
So regardless of mixing, their puppies should be hypoallergenic. However, combining them reduces the chance of shedding even further. Some of the smallest hypoallergenic dogs are available, making them very popular worldwide.
In addition to their hypoallergenic coats, Yorkiepoos were initially bred to avoid some of the more common health problems found in purebred Yorkshire Terriers and Poodles. Careful crossbreeding of Yorkies and Poodles can result in fewer congenital disabilities.
This is because many purebred dog breeds are predisposed to certain illnesses. Therefore, reducing the amount of purebred genetics in the dog reduces the chances of puppies passing these illnesses.
For example, with a Yorkiepoo, your dog is only at a 50% chance of inheriting Poodle-specific health problems because the other half of its genetics are Yorkshire Terrier.
Related: Maltipoo vs. Yorkiepoo – Dog Breed Comparison Guide.
Size
Although a generally small dog, Yorkiepoos can still vary slightly depending on the size of the parent dogs. As we mentioned, Yorkiepoos are the result of mixing a Yorkshire Terrier with a Poodle.
Yorkshire Terriers are relatively uniform across the breed, with their height ranging between 7-8 inches, and their weight is approximately 7 lbs. On the other hand, Poodles come in a variety of sizes.
However, only Toy Poodles and Miniature Poodles are used when breeding Yorkiepoos. That being said, there is still some variation between these two types of Poodle. Toy Poodles are no more than 10 inches tall and weigh between 4-6 lbs.
Miniature Poodles are larger with a typical height of 10-15inches and 10-15 lbs. So, the size of your Yorkiepoo dramatically depends on the size of the Poodle used for breeding. If a Toy Poodle is used, it will be smaller than a Miniature Poodle.
Therefore, Yorkiepoos can range from 7-15 inches tall and 3-14 lbs in weight. Regardless of where your Yorkie falls into that size range, it is still considered a small dog.
Therefore, you must be careful with young children as they may not understand the fragility of such a small dog which can result in injury. Additionally, their small size makes them vulnerable to predatory animals, so you should never leave your Yorkiepoo outside unsupervised.
Related: Best Small and Quiet Dog Breeds.
Generation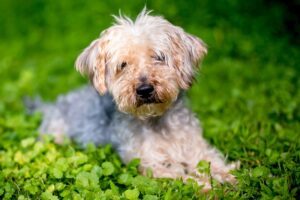 Hybrid dogs come in different generations. These generations will indicate how much of each parent breed's genes are present in the puppies. Breeders will use these different combinations to produce puppies with specific characteristics such as certain coat types or certain temperaments.
Yorkiepoo Generations:
F1: 50% Yorkshire Terrier/50% Poodle
F1b: 25% Yorkshire Terrier/75% Poodle OR 25% Poodle/75% Yorkshire Terrier
F2: 50% Yorkshire Terrier/50% Poodle (this differs from F1 because it is the result of breeding two F1 Yorkiepoos together)
F2b: 25% Yorkshire Terrier/75% Poodle OR 25% Poodle/75% Yorkshire Terrier (this differs from F1b because it is the result of breeding an F2 Yorkiepoo with a purebred Poodle or Yorkie)
Multigenerational: Results from any combination of these different generations.
Appearance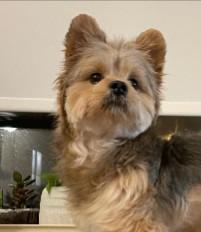 Yorkiepoos come in many different colors and have a variety of coat textures. This is primarily based on which parent breed your dog takes after more. A Yorkiepoo whose appearance favors their Yorkie parent will have longer, straighter hair than a Yorkiepoo who takes more after the Poodle parent.
Yorkiepoos with more Poodle genetics will have curlier hair. The great thing about Yorkiepoos is that all of them are hypoallergenic. This is because both Yorkshire Terriers and Poodles are hypoallergenic.
This means that regardless of the generation of Yorkiepoo you adopt, it will shed extremely minimally and be safe for allergy sufferers. However, when it comes to color, Yorkiepoos can vary greatly.
Yorkshire Terriers have a relatively uniform color across the breed with a standard black/blue and tan/gold color combination. These little dogs have standard markings as well.
With their face and arms a lighter color than the rest of their body, these dogs are easily distinguishable. On the other hand, Poodles come in various colors, with the most common being black, brown, and white.
While Yorkies have distinct markings on their fur, Poodles most commonly come in solid colors. So, if your Yorkiepoo takes after its Yorkie parent more, it is more likely to be multi-colored.
These dogs may even have classic Yorkie colors. Of course, if your dog takes after its Poodle parent more, it is expected to be solid in color, but there are many colors it could be.
Unfortunately, it is hard to precisely predict your puppy's appearance until it is born because of mixed genetics. One thing is for sure, though; your dog is going to be a cutie.
Temperament
Yorkiepoos are not just known for their adorable appearances. These dogs also have beautiful temperaments that make them great companions. In addition, their Yorkshire Terrier blood makes these dogs outgoing and active.
While their Poodle genetics adds a calm, gentle, and intelligent balance to these little puppies, these dogs are dedicated to their family and love spending quality time with them. Yorkiepoos are gentle dogs who get along well with humans and other pets.
However, these dogs are not well suited for extremely young children because of their tiny size. This is simply because young children do not understand the fragility of a dog so small, so they may unknowingly hurt the dog.
Training
Although most Yorkiepoos have naturally good temperaments, it is essential to remember that all dogs require training. Temperament and behavior are not just based on nature.
It is nurtured, and early training will ensure your dog receives the proper nurturing. In addition, socialization and training at a young age ensure your Yorkiepoo is well-adjusted to its surroundings.
Unfortunately, many dogs display negative behaviors because they are uncomfortable with their surroundings. Early exposure to different situations and people helps your dog become calm and confident in any situation.
This is why you should expose your young Yorkiepoo to experiences such as grooming, vet visits, and new people early. Luckily, Yorkiepoos are considered an extremely easy breed to train.
These little dogs are extremely intelligent, making them quick learners who understand commands well. Additionally, these dogs enjoy the mental stimulation while learning something new or playing a game.
One thing to be aware of when adopting a Yorkiepoo is their tendency to bark. Fortunately, this habit can be avoided if addressed at a young age.
Firm and consistent training are essential as you want your Yorkiepoo to understand that barking is not appreciated. In addition, starting young prevents your dog from forming a bad habit that is often taken into adulthood.
Related: How to Use an E-Collar to Train Your Dog and Best Puppy Potty Training Sprays.
Health
Yorkiepoos are considered a very healthy breed with a long lifespan of 10-15 years. However, that does not mean they are without any health problems. Although these dogs were mixed to prevent common purebred illnesses from being passed down, they are still at risk for some of them.
Below, we will look at some of the most common Yorkiepoo health problems. Remember, some of these dogs can live their whole lives without getting sick at all, while others may have one or more of these ailments.
Hypothyroidism: A condition that causes an underactive thyroid resulting in a slowed metabolism. This can result in weight gain, lethargy, and high cholesterol.
Patellar Luxation: A common condition where the kneecap moves in and out of the socket. This causes pain and can result in the inability to walk.
Atopic Dermatitis: An inherited condition in which a dog is predisposed to developing allergies. These allergy symptoms commonly start between 1 and 3 years of age and manifest as skin irritation.
Epilepsy: A neurological disorder that results in seizures. These can range from mild (staring, confusion) to severe (uncontrollable jerking of the limbs, loss of consciousness).
Legg-Calve-Perthes Disease: A condition involving the degeneration of the femur resulting in the collapse of the hip. This can cause pain and arthritis in your dog.
Portosystemic Shunt: This occurs when the blood flow between the liver and the rest of the body is abnormal. This results in toxins that would otherwise be filtered by the liver entering the rest of the body.
Addison's Disease: A condition where the adrenal gland does not make the proper amount of hormones. This condition creates many common symptoms such as lethargy, weight loss, vomiting, causing it to be commonly mistaken for other disorders.
The best way to avoid these problems is to find a responsible breeder who will provide you with health certifications when you adopt your puppy. Also, providing your dog with ample exercise and a healthy, well-rounded diet will keep your dog feeling its best.
Diet
A Yorkiepoos diet should be well-rounded and full of all the essential nutrients. These little dogs are not very big, so they typically only need about 1 cup of food a day.
However, this food should be spread across two meals so your dog does not overeat at one time. Depending on your Yorkiepoo's size and activity level, this portion size may be slightly smaller or slightly larger.
Unfortunately, Yorkiepoos tend to be picky eaters. So, you may need to add some special additions to the dry dog food to help entice your Yorkiepoo to eat.
The best addition to make is wet dog food which provides nutrients but is still appropriate for your puppy. However, it is essential to keep dry kibble as the staple to your dog's diet as it has the proper balance of all the right nutrients.
Related: Best Dog Food For a Yorkiepoo.
Exercise
Yorkiepoos are lively dogs. However, these dogs do not need a lot of exercises. Because of their small size, Yorkiepoos can burn off their energy by doing small activities such as a simple walk around the block.
Even though it does not seem like much, this tiny amount of daily exercise will keep your Yorkie in good shape. When exercising your Yorkiepoo, it is crucial not to leave it outside unattended.
These dogs are so small that sometimes they fall prey to larger animals. Therefore, you should constantly monitor your Yorkiepoo when it goes outdoors.
Related: Best Dog Playpen For Hardwood Floors.
Grooming
Both Yorkshire Terriers and Poodles have hypoallergenic coats that shed minimally (if at all). Therefore, these dogs, and their Yorkiepoo offspring, require regular grooming to ensure their hair does not get too long or matted.
Consequently, it would be best if you took your Yorkiepoo to the groomer every 6-8 weeks. In addition to getting your Yorkiepoo a professional haircut, you will need to brush it daily. This will prevent knots from forming in its hair.
Yorkiepoos also require teeth brushing weekly to prevent tartar buildup. This is a common problem for this breed, so it is essential to do this preventative activity.
Additionally, it would be best if you got your Yorkiepoo's nails cut every month. This can be a tricky procedure. Contact your veterinarian or groomer for assistance if you feel uncomfortable doing it yourself.
Related: How Long Does Dog Grooming Take and Do Groomers Sedate Dogs?
Conclusion For Yorkiepoo Guide
Yorkiepoos are sweet, intelligent, and active little puppies with excellent temperaments and look to match. These dogs live long and healthy lives with lifespans from 10-15 years of age.
So, if you think this is the right dog for you, contact a reputable breeder to find out the next steps to bringing home your very own Yorkiepoo puppy.
For more guides with mentions of the Yorkiepoo, you can check out:
You can learn more about the Yorkiepoo by watching "Yorkiepoo – Top 10 Facts" down below: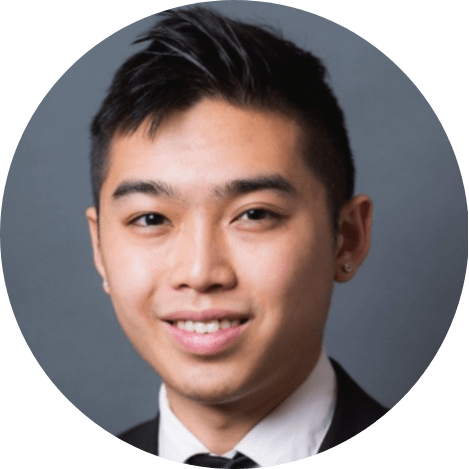 Andy is a full-time animal rescuer and owner of a toy doodle. When he's not saving dogs, Andy is one of our core writers and editors. He has been writing about dogs for over a decade. Andy joined our team because he believes that words are powerful tools that can change a dog's life for the better.
Why Trust We Love Doodles?
At We Love Doodles, we're a team of writers, veterinarians, and puppy trainers that love dogs. Our team of qualified experts researches and provides reliable information on a wide range of dog topics. Our reviews are based on customer feedback, hands-on testing, and in-depth analysis. We are fully transparent and honest to our community of dog owners and future owners.