If you love miniature Poodle mixes, then you're going to adore the Yorkie Poo. Whether you or someone around you has allergies, you're probably wondering: "Are Yorkie Poos Hypoallergenic?" Yes – Yorkie Poos are hypoallergenic dogs because of their low-shedding fur. While this is beneficial for some people, there are other responsibilities to keep in mind. Before we get started, here's a summary of this unique Doodle breed. From images to videos, you probably know how adorable the Yorkie Poo breed is.
Mixed between the Mini Poodle and Yorkshire Terrier, this intelligent breed will flood you with constant affection. Since the Yorkie Poo's parents can either be a Mini or Toy Poodle, this Doodle breed will always be small in size. Yorkie Poos can grow up to 7 to 15 inches in height, weighing less than 14 pounds by the time they reach adulthood. Talk about the pitter-patter of tiny feet around your home!
If you're searching for a companion, but you or either someone you know living with you has allergies, there are several essential questions to keep in mind during your search:
Do I have anyone living with me that's allergy-sensitive?
What type of Yorkie Poo coat would be best for allergy-sensitive people?
Not all dog breeds are considered hypoallergenic. If you're shopping for a dog breed, these are important questions to remember. For allergy-sensitive people, any hypoallergenic dog breeds with a wavy or curly coat should lessen the risk of triggering reactions. This is because these types of coats are low-shedding, which reduces the spread of dander. In this article, "Are Yorkie Poos Hypoallergenic," we'll go a little further in-depth about how the benefits and challenges of this type of fur.
What is a Hypoallergenic Dog?
The term hypoallergenic may take many new potential dog owners by surprise. Unless you're a dog enthusiast, this term doesn't get passed around as often. Hypoallergenic dogs are dogs that'll be less likely to cause allergenic reactions around people. Most hypoallergenic dog breeds have curly or wavy coats, which reduces the amount of shedding. While there are many benefits, such as not leaving random hair around your living space, there are other responsibilities.
Low-shedding breeds like the Yorkie Poo reduce the dander (dead skin cells) from spreading. You'll often come across breeds described as non-shedding, but the truth is – no dogs are 100%. Some Doodle breeds are likely to shed more than others.
Similar Articles: Top Low Energy Hypoallergenic Dogs and Small Non-Shedding Dog Breeds.
Are Yorkie Poos Hypoallergenic?
Yes, most Yorkie Poos are considered non-shedding (low-shedding) because of their wavy or curly coats, which means they're hypoallergenic. The amount of Yorkie Poo shedding depends on which gene it inherits from its parent breeds – the Poodle or the Yorkshire Terrier. For a better perspective, let's rewind to the Yorkie Poo's parents, the Poodle. There are various Poodle mixes or Doodle breeds because of their non-shedding coat.
This type of coat prevents hair from shedding, so there are many Doodle mixes because of the benefits this breed carries. A curly coat dog breed prevents hair from falling everywhere because it gets tangled. For this specific reason, owners must groom them regularly (including Poodle mixes or Yorkie Poos).
A Yorkshire Terrier, on the other hand, has straight a coat. People will allergies avoid these types of dogs because their hair sprinkles everywhere, which spreads dander. If your Yorkie Poo has a more dominant gene from the Poodle parent, then it'll likely result in a hypoallergenic breed. However, if your Yorkie Poo's coat gene is inherited from the Yorkshire Terrier, then its fur will excessively spread around your home.
How Do You Tell If a Yorkie Poo is Hypoallergenic?
Since the Poodle is a hypoallergenic breed, the result of a Yorkie Poo is expected to mirror its parents to certain degrees. Predicting a designer dog's appearance and characteristics can be tricky because you won't know which genes it'll inherit. Yorkie Poos can be highly hypoallergenic or medium-level hypoallergenic. If you're shopping from Yorkie Poo breeders, knowing these facts will help you with better ideas and questions.
If the Yorkie Poo is a first-generation Doodle puppy, they're 50% Poodle and 50% Yorkshire Terrier. However, if the parents of the Yorkie Poo are a Poodle and a backcrossed Yorkie Poo, then that'll make it 75% Poodle and 25% Yorkshire Terrier. In a scenario where you need a hypoallergenic Yorkie Poo companion, knowing these specifics could help you find a suitable companion.
Similar Articles: Are Cavapoos Hypoallergenic and Best Hypoallergenic Dog Foods!
Facts About Yorkie Poos
The Yorkie Poo, without a doubt, is an astonishing breed. With the right amount of intelligence and affection, you're in for a treat of a lifetime. For a better understanding of the Yorkie Poo Doodle breed, here are several facts listed below:
Yorkie Poos are highly affectionate dogs. They're friendly around children and an ideal companion around family-oriented households.
For first-time Yorkie Poo owners, this Doodle breed is an excellent choice because they're easily trainable than other dog breeds.
While they're small in size, Yorkie Poos adapt well in city-like environments and small homes such as apartments. However, this breed is quite energetic (in a positive way). With enough time and patience, you'll be able to shape their habits and confidence simply by taking them out for walks, dog parks, and play with them.
For a small size breed, the Yorkie Poo has an enormous personality that many people love. You will rarely experience a dull moment with them around. Owning a Yorkie Poo companion will only mean that you'll get showered by their love and attention. As a responsible dog owner, you should give them the same amount of love.
The Yorkie Poo barks and they bark pretty often. Before switching up your decision about owning a Yorkie Poo, know that these habits can be fixed from proper training at a young age.
Yorkie Poos are picky eaters. While many dog owners pour several cups of kibble per day, a Yorkie Poo might not be so inclined to gobble it. Remember to speak with your veterinarian to learn about your companion's dietary needs. It's important to mix and match to keep their diet healthy and balanced.
Many Doodle breeds are costly. For Yorkie Poo, that's a different story. If you're on a budget but want a hypoallergenic companion, then the Yorkie Poo breed might be perfect for you without draining as much money in your wallet. However, make sure that you can afford to raise them too because these costs can add up.
Conclusion For "Are Yorkie Poos Hypoallergenic"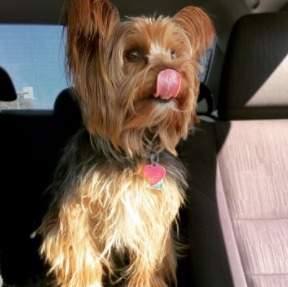 Mixed between the Poodle and the Yorkshire Terrier, the Yorkie Poo is an adorable dog that many people appreciate. Depending on the genes it inherits, Yorkie Poos can have different hypoallergenic levels. You can ease your search by asking Yorkie Poo breeders questions about its coat and the history of its parent breeds.
By observing other indicators and generation types, you could bring home a Yorkie Poo companion that could be more hypoallergenic than the others. Having a Yorkie Poo companion around is a great way to keep positive energy in your life.
If you're ready to bring home a Yorkie Poo companion, then check out our breeder and rescue recommendations to help you get started on a new chapter of your life:
For more information content related to "Are Yorkie Poos Hypoallergenic," check out:
To learn more about the Yorkie Poo dog breed, watch "Yorkie Poo Top Facts" from Dogs Wiz down below: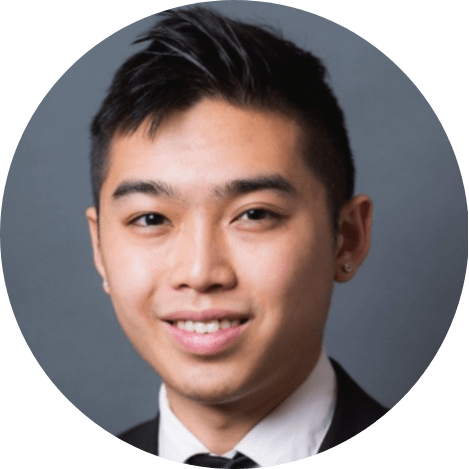 Andy is a full-time animal rescuer and owner of a toy doodle. When he's not saving dogs, Andy is one of our core writers and editors. He has been writing about dogs for over a decade. Andy joined our team because he believes that words are powerful tools that can change a dog's life for the better.
Why Trust We Love Doodles?
At We Love Doodles, we're a team of writers, veterinarians, and puppy trainers that love dogs. Our team of qualified experts researches and provides reliable information on a wide range of dog topics. Our reviews are based on customer feedback, hands-on testing, and in-depth analysis. We are fully transparent and honest to our community of dog owners and future owners.