Are there any reputable Cockapoo breeders in Scotland? To help make your search for the best Cockapoo puppies in Scotland productive, we have reviewed and listed some of the few breeders you can trust.
Known for their non-shedding coat, intelligence, sweet personalities, and ability to entertain, Cockapoos are the dream dogs of many pet lovers. Cockapoos make wonderful family companions because of their playful nature and easy trainability.
In addition to being adorable, affectionate, and friendly, these dogs are hypoallergenic, making them great for people with allergies or asthma. So, where can you find a well-bred and healthy Cockapoo in Scotland?
We've decided to take away the hassle of sorting through the numerous breeders out there, leaving you with only a few options to explore. We carefully chose these breeders because of their experience and reputation in this field. With that said, here are the best places to buy Cockapoo puppies in Scotland.
Before reading this list of Cockapoo breeders in Scotland, check out: 4 Best Cavapoo Breeders in Scotland! (2023) and The 7 Best Cockapoo Breeders in the UK! (2023).
1. Blue Ridge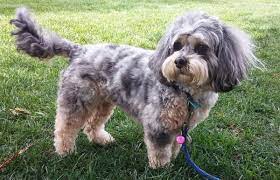 The best breeders always want to know who is buying their Cockapoo puppies and where their puppies are going. Blue Ridge is a highly reputable breeder that will go the extra mile to ensure their puppies are placed in the right homes.
They do not approve of everyone who applies to buy one of their puppies. Before you are considered, they will want to know some things about you. They can reach and interview you through email or phone.
Full-time workers are not considered unless they have made proper arrangements for puppy care during the day. The family highly prioritizes the well-being of their puppies, and they start by ensuring the sires and dams are healthy before initiating the process.
All their sires and dams are extensively health-tested to ensure they are safe, healthy, and also genetically sound to breed the best Cockapoo puppies possible. They are located in Airdrie, Lanarkshire but serve all of Scotland.
The family shares their lives with their dogs, as they are their joy and pride. All their dogs are, first and foremost, their pets. Only dogs with clear health and DNA tests are bred in the program.
They are one of the few Cockapoo and Miniature Goldendoodle breeders who extensively health test their sires and dams before breeding. You can also visit the breeder's home to see the puppies, their parents, and the breeding facility before making your choice. However, visits are by appointment only, so you have to call and book before visiting.
All the puppies from this breeder go home with a health guarantee to protect against congenital health issues. The family also ensures they are vaccinated, dewormed, and microchipped before going home.
Blue Ridge Details:
2. Boglebrig
Next up, we have Boglebrig — one of Scotland's top breeders of Cavapoo and Cocker Spaniel puppies. This family-owned and run breeding business is located in the village of Thornhill in Dumfries and Galloway.
This family considers two very important things when breeding: health and temperament. Those factors are the foundation of their breeding program, and they ensure all their sires and dams are health-tested and temperament-assessed before breeding.
They go the extra mile to conduct DNA tests on all the breeding dogs to ensure they are free of congenital health issues that could affect the babies. One unique thing about this family is that they care about the long-term health of their puppies.
In addition to ensuring they use health-tested parents for breeding, the family also health-tests all the puppies before releasing them to their new families. They are tested for various health conditions, including DNA, vaccinated, dewormed, and microchipped.
To assure you that you are buying a healthy puppy from genetically sound parents, your new puppy will come home with a one-year genetic health guarantee. They currently breed only miniature Cockapoos and plan to add other sizes in the near future.
All their Cockapoos come with the Kennel Club Activity Register Paperwork, which contains the puppy's date of birth, description, parents' registration details, and relevant health information. Their puppies also go home with five weeks of pet insurance, which starts the moment you pick them up.
Besides that, the family spends a lot of time socializing the puppies and preparing them for their new families. They undergo various training exercises, including potty, crate, and behavioral training.
All puppies are exposed to kids, adults, other pets, sights, and sounds to enable them to blend seamlessly into their new home. If you need any help or guidance when raising your puppy, you can always contact this breeder, as they offer lifetime support to all their clients.
Boglebrig Details:
3. Glendream Doodles
Glendream Doodles is a family breeding program located in Eastern Scotland. The owner of the breeding program, Paul, breeds and raises Cockapoos, Cavapoos, and Goldendoodles. He has more than 20 years of experience in this field and is 100 percent dedicated to his dogs and puppies.
Paul runs the breeding program with his entire family, and they have a unique role to play in it. Glendream Doodles appears on almost every list of the best Cockapoo breeders in the UK for a reason. This family takes all their dogs as family members and treats them as such.
In addition, they highly prioritize their dogs' health, ensuring they are always healthy and happy. All their breeding dogs are genetically tested and cleared before being added to the program. That means your future puppy will be healthy with minimal chances of health issues.
The puppies from Glendream Doodles are already used to kisses, hugs, and affection, and the family also expects their clients to continue loving them. Their puppies are only released to capable families or individuals to ensure they get the love, care, and attention they deserve.
Glendream Doodles breeds Cockapoo puppies in various colors, including:
Chocolate and tan
Chocolate
Raven black
Black and tan
Fox red
Apricot
Cream
Blue merle and chocolate merle
Their puppies are known for their exceptional teddy bear look, coat quality, and fantastic temperaments. Glendream is located in the Fife but has puppies all over the UK, including Edinburgh, London, Skye, Perth, Inverness, Manchester, Hampshire, Dublin, Belfast, Birmingham, Jersey, and Glasgow.
The family concentrates on breeding only the best puppies that combine the most desirable traits of each breed into a potentially allergy-friendly and adorable package. Health, temperament, and looks are the cores of this breeding program.
Besides providing you with a healthy and well-bred puppy, Glendream offers a lifetime of advice and support to all their customers. So, you can always reach out to them if you encounter any issues when raising your puppy.
Glendream Doodles Details:
4. Lawford Doodles
Lawford Doodles also made it to our list because of their great reputation. Owned and managed by Matt and Julie, Lawford Doodles has an excellent record of healthy and good-tempered Cockapoo puppies.
Located in Rugby, Warwickshire, this family specializes in breeding designer dogs like Labrador Retrievers and also Cocker Spaniels. Matt and Julie love all their dogs so much and are highly experienced in this field.
They treat the dogs as family members and would do anything possible to ensure they are always happy, healthy, and also comfortable. All their dogs live with them in their home as family pets. The puppies are reared in a room off their kitchen, so they become used to household noises and people.
Lawford Doodles believes potential buyers have the right to see the puppies and dogs before making their final decision. As such, the family welcomes visitors and shows them around their home, where the puppies are bred and raised. However, visits are by appointment only.
All their puppies are from fully health-tested sires and dams, so they are free of the genetic effects commonly associated with this breed. To crown it all, all their puppies are backed by a one-year genetic health guarantee.
Lawford Doodles have been awarded a five-star license by Rugby Borough, so rest assured you are dealing with a reliable and reputable breeder.
Lawford Doodles Details:
Frequently Asked Questions
How much does a Cockapoo cost in the UK?
You can expect to pay £2,000 or more for a Cockapoo puppy in the UK when buying from a reputable breeder. Of course, pricing varies by breeder, pedigree, and coat.
Which is better, Cavapoo or Cockapoo?
Deciding between a Cavapoo or a Cockapoo really comes down to personal preference. Cavapoos can be more expensive if price is a factor. In terms of size temperament, the breeds are similar.
What is the lifespan of a Cockapoo?
The typical Cockapoo lives for 12 to 15 years.
Conclusion for "Best Cockapoo Breeders in Scotland"
In conclusion, no reputable and hardworking breeder gives away their puppies without wanting to know their new parent properly. If you meet a breeder who is in a hurry to give you a puppy or is willing to sell without asking you questions or wanting to meet with you, we recommend you turn away.
Owning a Cockapoo puppy is an amazing experience for any family or individual. These cute dogs bring endless joy, extra cuddles, and also fun every Cockapoo lover needs in their life.
However, you need to be careful in the search for Cockapoo breeders in Scotland, as not every breeder is the same. You can rely on the breeders listed here, but still, ask them a series of questions and visit their home or kennel before making your final decision.
For guides similar to this list of Cockapoo breeders in Scotland, check out:
Learn more by watching "Cockapoo Dog Breed – Should You Get A Cockapoo? | Dog World" down below: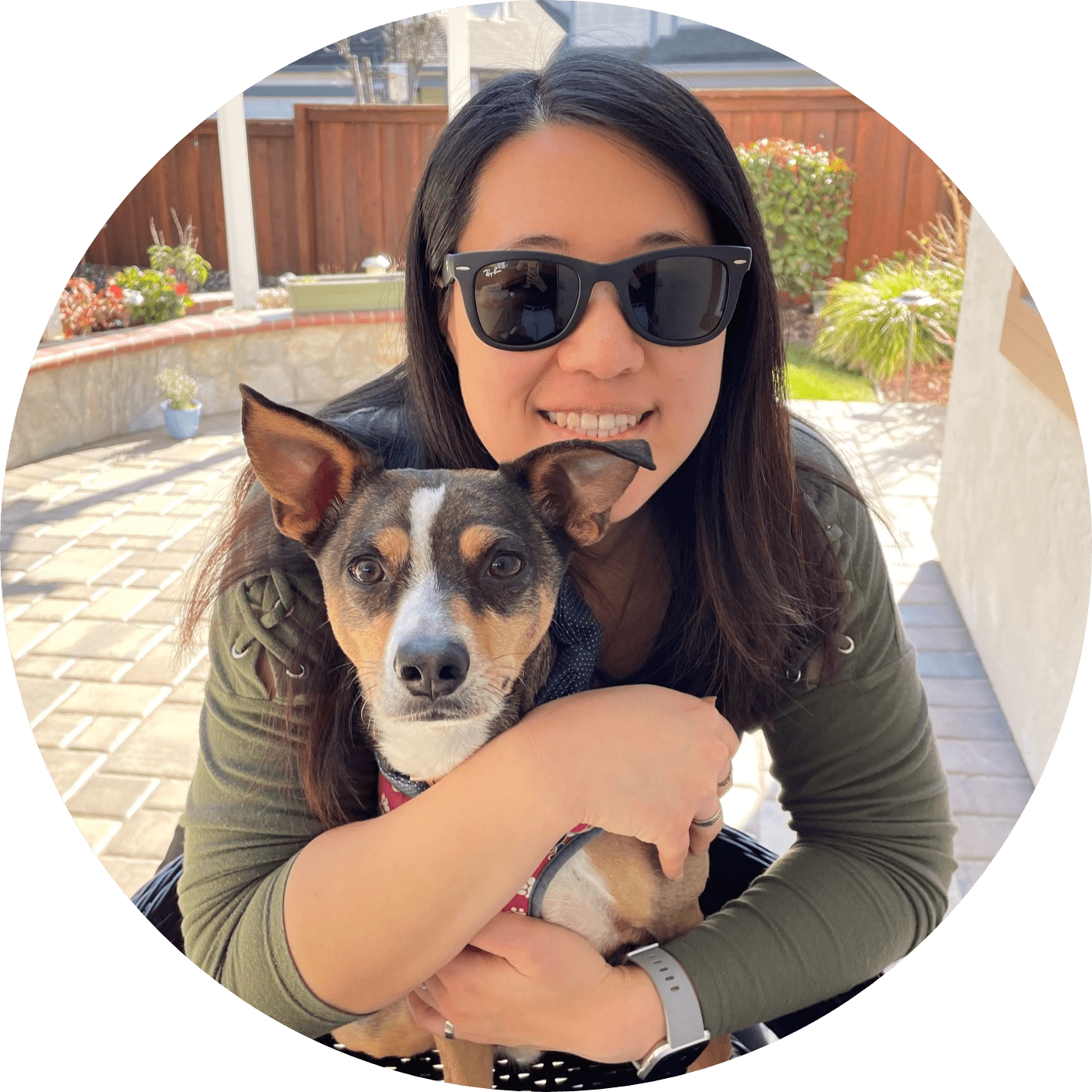 Dr. Sabrina Kong graduated from the Royal Veterinary College in England in 2016 and has been working at a small animal clinic in Northern California since then. She grew up in the Bay Area and got her bachelor's degree from Cal Poly San Luis Obispo. She also became a Certified Canine Rehabilitation Practitioner through a program at the University of Tennessee.
When she isn't in the clinic taking care of her four-legged patients, she enjoys traveling and trying new foods with her friends and her three-legged dog, Apollo. She adopted Apollo from her clinic when he was a puppy with numerous health issues. Dr. Kong truly cares about taking care of animals.