If you're searching for breeders with Yorkie Poo puppies for sale in Virginia, then you've come to the right place. There are quite a few Yorkie Poo breeders in the state, which means you should be able to find a healthy and happy forever friend in a Yorkie Poo puppy.
Of course, not all breeders are equal. Some breeders are fantastic, whereas others are only in it for the money. As a future Yorkie Poo owner, it is your job to find the best Yorkie Poo breeder so that your puppy is healthy and happy.
To help you out, we have found the three best Yorkie Poo breeders in Virginia. These breeders have been trusted by many other families like yourself. Not only do they deliver healthy and attractive Yorkie Poos, but the Yorkie Poos are fantastic family dogs.
Before scrolling down this list of breeders with Yorkie Poo puppies for sale in Virginia, check out these other breeder recommendations: Best Australian Labradoodle Breeders in Virginia and Best Schnoodle Breeders in Virginia.
Yorkie Poo Breeders in Virginia
Because Yorkie Poos are such a popular breed, many individuals breed this designer dog with the intent to make money. When this happens, the breeder does not care about the health, safety, and well-being of the dog.
As a result, your future Yorkie Poo was will likely be unhealthy and poorly socialized. Any time you get a dog, you want the dog to live a long and happy life. So, never select Yorkie Poo breeders that are untrustworthy.
Even if you have a sneaking suspicion that the dogs aren't cared for properly, it's better to select a Yorkie Poo breeder that you know cares about the dog. We say this to emphasize how important it is to select a reputable breeder.
Yorkie Poo Product Recommendations: Best Dog Food For a Yorkie Poo and Best Dog Vibration Collars.
1. PuppySpot's Yorkie Poos For Virginia
Since you're searching for breeders with Yorkie Poos for sale in Virginia, you should check out PuppySpot. PuppySpot is a reputable marketplace, where you can browse for available Yorkie Poo puppies from the comfort of your home in Virginia.
All Yorkie Poo breeders with listed puppies have to go through a screening process before the listing of a puppy, so you can rest assured knowing that your companion will be safely shipped to your home in Virginia. Before you continue on your journey for a Shih Poo puppy for sale in Virginia, check out the link below.
PuppySpot Details
2. Hidden Hollow Kennel
If you are looking for a breeder that specializes in Yorkie Poos and other similar breeds, you will love Hidden Hollow Kennel. Hidden Hollow Kennel loves puppies, and they specialize in small breeds, like Poodles, Shih Tzus, and Yorkies. They also offer designer breeds, like Yorkie Poos and Morkies.
The good thing about selecting a breeder that specializes in small dogs is that the breeder knows about this dog's needs specifically. Small dogs have different breeding difficulties than large dogs. With a breeder that cares for small breeds specifically, you can trust your Yorkie Poo to come out healthy and happy.
Furthermore, both the health and well-being of their puppies are of utmost concern for Hidden Hollow Kennel. Both the puppies and the mothers are cared for with superior veterinary care. In other words, not just the puppies are cared for, but so are the breeding mothers.
Hidden Hollow Kennel also offers a fantastic facility for the puppies to live in. The space is large and open, ensuring the dogs have enough room to play. At the same time, the breeder works closely with the puppies so that they are well acclimated to human attention.
Hidden Hollow Kennel Details
3. Windsor Oak Farm
Technically speaking, Windsor Oak Farm is not located in Virginia, but they frequently sell toy breeds to the DC area. So, Windsor Oak Farm is typically listed as one of the best Virginia breeders, even though they are technically located in Maryland. As mentioned above, this breeder specializes in small toy breeds, much like Hidden Hollow Kennel.
Because Windsor Oak specializes in small breeds, you know that the breeder knows how to care for your Yorkie Poo properly. The goal of Windsor Oak Farm is to match their puppies with a forever home.
To reach this goal, Windsor Oak is diligent in selecting the best dog to match your life and home. Currently, Windsor Oak Farm has helped dozens of families around the DC and Baltimore area find small toy puppies. To ensure that all puppies are healthy, Windsor Oak Farm works closely with veterinarians in the area.
These veterinarians ensure that the puppies are completely healthy, get the necessary vaccines they need and are thoroughly dewormed. Windsor Oak Farm has an updated website. So, you can contact or email them directly, or you can fill out a contact form instead if that would be easier for you. That is located at the bottom of their website.
Windsor Oak Farm Details
4. Sadie's Yorkie Poos
Last on the list of Yorkie Poo puppies for sale in Virginia is "Sadie's Yorkie Poos." Sadie's Yorkie Poos is a bit different from the other breeders on our site because breeding dogs is not their full-time position. Instead, Sadie's Yorkie Poos are hobby breeders that produce one or two litters a year.
Normally, we would express caution before selecting a home breeder since they don't always know what they're doing, even when they have the best intentions. This is not the case for Sadie's Yorkie Poos. This breeder documents the birth, raising, and selling of all of their puppies.
All of the puppies are even raised right in the home, ensuring the Yorkie Poos are healthy additions to your home. Furthermore, the price of Sadie's Yorkie Poos shows that this breeder isn't just looking for a quick buck.
Even though it is cheaper than some of the other options on this list, the deposit and adoption fee is much higher than irresponsible breeders who just want to make money quickly.
What this means is that Sadie's Yorkie Poos is a trustworthy breeder. Since they are only a hobbyist, their puppies and offerings are documented on Facebook, not on a traditional website.
Sadie's Yorkie Poos Details
Is a Yorkie Poo Right For You in Virginia?
Before selecting any dog, the breed must fit with your lifestyle and preferences. Overall, Yorkie Poos fit most lifestyles since they are small, intelligent, and hypoallergenic.
However, they do have some grooming requirements and can bark quite a bit, which may make them less suited for individuals who live in close quarters.
Here are the most notable advantages and disadvantages of the Yorkie Poo breeds so that you can decide if this dog is right for your life.
Advantages of Raising Yorkie Poos
In comparison to many other designer dogs, Yorkie Poos are intelligent, healthy, and great companion dogs. One of the benefits of this breed is that it doesn't have as much pet dander as others, making the dog better suited for individuals with allergies or asthma. More so, this breed is highly intelligent.
This means that the dog can learn tricks and commands quickly, but it requires consistency during the training process. If you are not consistent, this breed will easily walk all over you. Another major benefit of the breed is its size. As you likely know, Yorkie Poos are very small.
Its small size means it can fit in a big house or small apartment. Even though it will still require a lot of exercises, its small size allows it to exercise almost anywhere. Because Yorkie Poos are small, intelligent, and easy to train, they make a great first-time dog. You will easily be able to learn how to train a dog with a Yorkie Poo, all while having a forever friend.
Downsides of Raising Yorkie Poos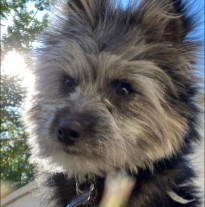 Even though there are a lot of advantages to owning a Yorkie Poo, there are some downsides too. For example, some Yorkie Poos need to be regularly groomed. These moderate grooming maintenance needs might be a bit annoying for individuals who don't want to go to the groomer.
Additionally, Yorkie Poos are very talkative. They love to talk to their owner and will bark if they hear or see something else. Individuals who live in an apartment may want to opt for a quieter breed, even though they are the perfect size for an apartment dwelling.
Adopt a Yorkie Poo in Virginia If You Can
If you decide that a Yorkie Poo seems like a great fit for your family, the next thing to think about is whether or not you are ready for the commitment. Although it is true Yorkie Poos are much easier to care for than other breeds, they still require a lot of time, effort, and finances.
Unlike your next jacket or purse, a Yorkie Poo is a lifetime commitment. This animal will be dependent on you for its physical and mental well-being. It is your responsibility to give the Yorkie Poo the best life possible if you decide to buy one.
With this in mind, always think about adopting a dog, not buying one. Adoption implies all of the responsibility entailed with the dog's ownership. Even though Yorkie Poos do demand a lot of responsibility, they are well worth the effort.
Conclusion For "Yorkie Poo Puppies For Sale in Virginia"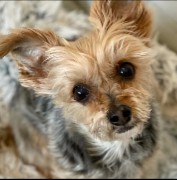 We hope this article helps you find the best Yorkie Poo breeder in Virginia so that you can be connected with your furry friend. These breeders are highly reputable and are known for delivering healthy and happy Yorkie Poos.
Before getting carried away, make sure you truly understand the responsibility of owning a Yorkie Poo. Only then should you purchase one of these loving and adorable creatures. Once again, the effort will be well worth it when you see the loyalty and love of this breed.
For more guides similar to this list of breeders with Yorkie Poo puppies for sale in Virginia, you can check out:
Before you purchase a Yorkie Poo from a breeder in Virginia, you can learn more about the breed by watching "Yorkie Poo – Top 10 Facts" down below: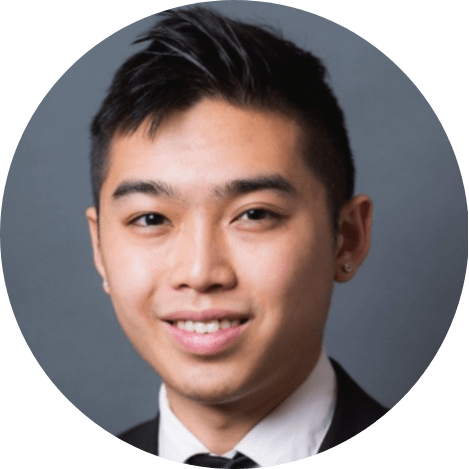 Andy is a full-time animal rescuer and owner of a toy doodle. When he's not saving dogs, Andy is one of our core writers and editors. He has been writing about dogs for over a decade. Andy joined our team because he believes that words are powerful tools that can change a dog's life for the better.
Why Trust We Love Doodles?
At We Love Doodles, we're a team of writers, veterinarians, and puppy trainers that love dogs. Our team of qualified experts researches and provides reliable information on a wide range of dog topics. Our reviews are based on customer feedback, hands-on testing, and in-depth analysis. We are fully transparent and honest to our community of dog owners and future owners.