Here's what you need to know if you're looking for the best Yorkie Poo breeders in North Carolina. This guide will help you take a closer look at the top kennels of this designer breed and make an informed choice.
Whether this is your first Yorkie Poo dog or you want to keep adding to the current family, choosing the right breeder who can match one with your family and lifestyle is essential. It's also important that you don't buy your Yorkie Poo puppy in North Carolina from a puppy mill or backyard because they have health issues later down the line.
Without further ado, read on to discover the best Yorkie Poo breeders in North Carolina so that you can adopt your new furbaby at the soonest.
Other articles you would like: Yorkie vs. Yorkie Poo and Are Yorkie Poos Hypoallergenic?
1. Happytail Puppies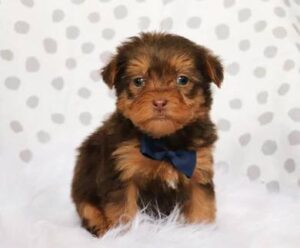 Happytail Puppies is a collaboration of friends and family who are on a mission to find the perfect forever home for their puppies.
These licensed Yorkie Poo breeders in North Carolina have their homes regularly inspected by the authorities to ensure all the dogs are bred and raised as per the law. Besides sticking to the legal requirements, the people behind Happytail Puppies are true dog-lovers and ensure the furry families get oodles of TLC.
Visits are by appointment only and you can see three puppies during your visit if you're not sure about which one to pick. With a deposit of $200, you can book one of the Yorkie Poo puppies in North Carolina.
Yorkie Poo Breeder Information:
2. Healthy Yorkie Poo Pups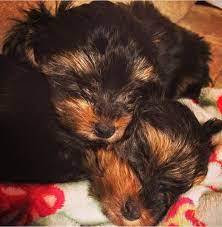 A family-owned kennel, Healthy Pups has been around for forty years, making sure you get the puppy of your dreams. You can check this kennel out for Yorkie Poo puppies for sale in North Carolina.
The key point of difference is that they offer tips on how to spot scammers. Instead of edited images, this breeder posts videos of their puppies.
Healthy Pups operate on a 6,500-square feet area where the dogs are free to roam and play in the open. No wonder they have a pleasant nature!
If you get a Yorkie Poo puppy from this kennel, you are sure to get one that has been crate trained, microchipped, and carries a one-year health guarantee.
Yorkie Poo Breeder Information:
3. Charlotte Dog Club
You can find one of the Yorkie Poo puppies for sale in North Carolina right here at this elite group of breeders. Only qualified breeders who have the right knowledge and experience can join this group.
The parent dogs are genetically examined before breeding to remove all chances of puppies with genetic conditions. This club gives a ten-year health guarantee with every puppy they sell.
The puppies and dogs are raised with much care and affection so that they can socialize easily. Their physical and mental health is a top priority for all the breeders registered with Charlotte Dog Club.
A 24-hour hotline can be accessed to get all your puppy concerns and questions addressed.
Yorkie Poo Breeder Information:
For more check out: Best Yorkie Poo Breeders in Texas! and Best Yorkie Poo Breeders in New York!
4. Pitter Pat Pups North Carolina
Patsy has twenty-one years of breeding experience and runs this kennel. She gives away the puppies for adoption only after making sure the new owner is capable of taking on this responsibility.
All the dogs are looked after and treated like family and their rooms are air-conditioned or heated as per the weather. This kennel could be your choice of getting one of the Yorkie Poo puppies in North Carolina.
The puppies are handled every day so that they are familiar and ready to socialize with people of different ages. When you get yours, it would be vaccinated according to its age and de-wormed. You will also get a potty-trained furball with a one-year health guarantee.
Yorkie Poo Breeder Information:
5. CK Yorkie-Poos NC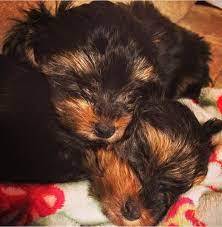 A husband-wife duo is behind this kennel that has been raising Yorkie Poo puppies in North Carolina for the last five years. This team of breeders gives the assurance of raising their dogs in a safe, happy, and healthy environment.
The puppies are already socialized as they are around other pets like cats and dogs as well as the children of the family.
If your heart is set on one or more of the Yorkie Poo puppies from this kennel, you can make an initial deposit to book them. This amount is non-refundable. The price of these puppies is quite affordable – $900 for females and $700 for males.
Yorkie Poo Breeder Information:
6. Harts Precious Pups
This is a kennel to check out if you're looking for Yorkie Poo puppies for sale in North Carolina. The breeder follows the Puppy Culture guide to bring up the dogs as per the best recommendations of vets and other experts in the field.
At Harts, the dogs have their room inside the house and a backyard for exercising and playing. With so much love and care given to them, no wonder they grow up to be adorable furballs.
After you book your puppy, you can FaceTime to watch their progress until they are ready to move in with you.
If you read the customer reviews on the website, you'll see that this kennel trains its puppies properly and continues to extend its support to the new owners.
Yorkie Poo Breeder Information:
7. Scales Lovable Yorkie Poo Puppies
Last on the list of Yorkie Poo breeders in North Carolina is Scales Lovable Puppies.
Cortez Scales is the man behind the success of this kennel. He grew up with dogs around him and developed a deep love for them. He started breeding dogs as a hobby in 2003 but in 2010, it became a full-time profession for him.
At Scales, you will get Yorkie Poo puppies that are trained, vaccinated as per their age, de-wormed, checked by the vet, and with a health guarantee. This breeder ensures that the new owners get their perfect furry companion. What's more, you can call the kennel any time if you have any puppy issues.
Yorkie Poo Breeder Information:
How To Choose A Yorkie Poo Breeder in North Carolina
All breeders are not created equal so it's smarter to go over the following factors before selecting a Yorkie Poo breeder in North Carolina.
Check how willing are the breeders to answer all your questions.
A good breeder should be registered with AKC or CKC and so should be their dogs.
The breeder you choose should have at least five years of breeding experience.
Those breeders for whom the puppy's welfare is of the utmost concern should have the right sanitization and safety practices at the kennel.
No breeder should allow the new owner to take the puppy home before it's eight weeks old.
Sometimes breeders add photoshopped images of the puppies so make sure you visit them before booking one online.
When you visit the kennel, check if there is an open area with shades for the dogs to play, exercise, and rest.
If the dogs are kept inside, there should be heating and air-conditioning.
Genetic exams should be conducted on the parent dogs to ensure genetically flawless puppies.
The puppy you take home should be potty-trained, vaccinated, de-wormed, examined by a vet, and given a health guarantee.
Check the payment method and options.
More Information About Yorkie Poo in North Carolina
This list of Yorkie Poo breeders in North Carolina has been collated after carefully going through websites and social media pages. We tried to ensure that only the breeders with sufficient experience and the right breeding conditions are included here.
But as always, it's strongly recommended to visit the kennel physically after setting an appointment to put your mind at ease about the breeder's quality.
Conclusion For The "Best Yorkie Poo Breeders in North Carolina"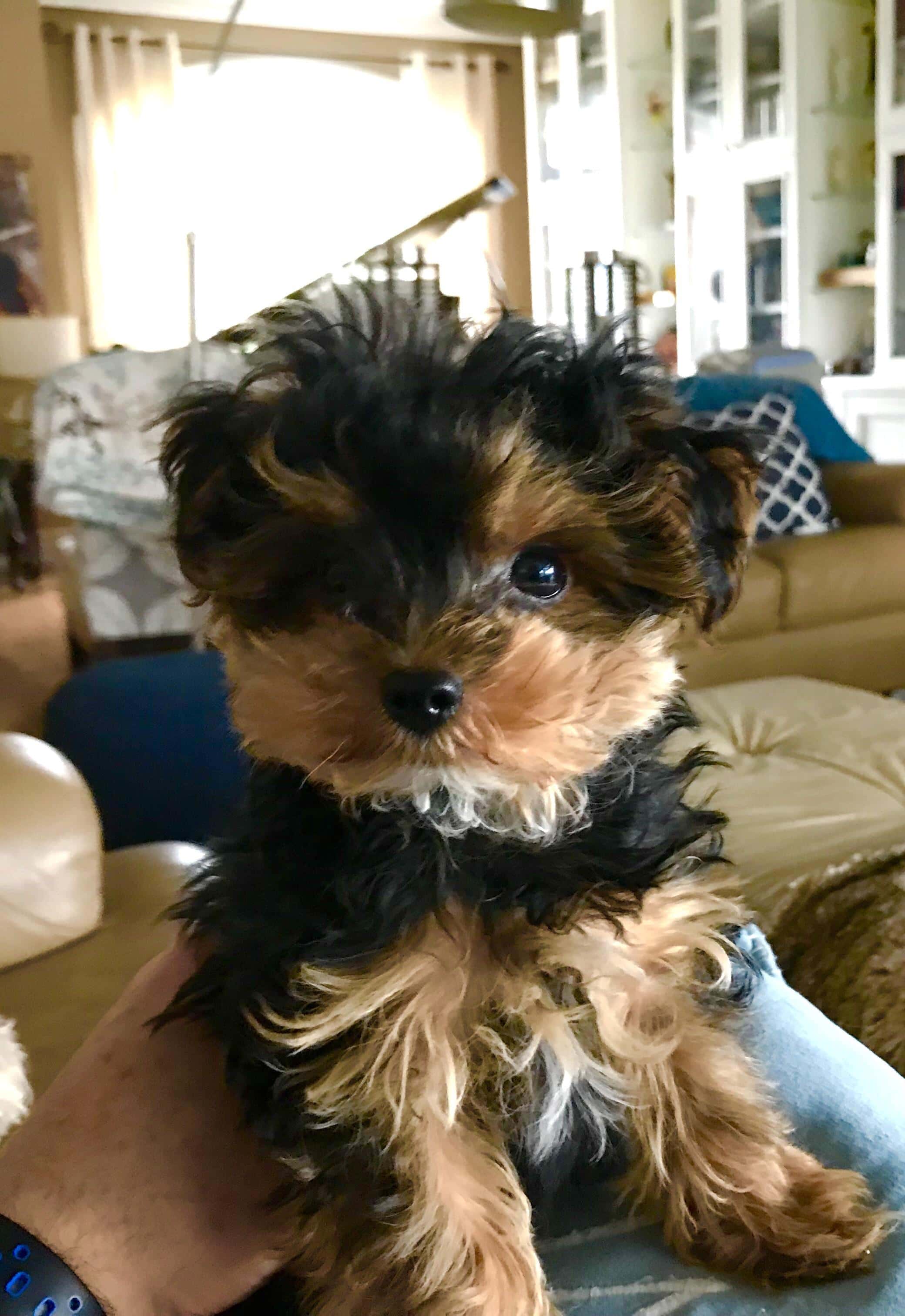 Many kennels claim to be the best Yorkie Poo breeders in North Carolina. But it's your responsibility as the new owner to choose a breeder from whom you're sure to get a healthy Yorkie Poo dog with a pleasant temperament.
This post tried to give you the basic details of the top seven breeders of Yorkie Poo dogs in North Carolina. You should go through their website for an initial idea and follow it up with a visit.
Happy hunting for your new furry family member who will teach you what true puppy love is!
More related content: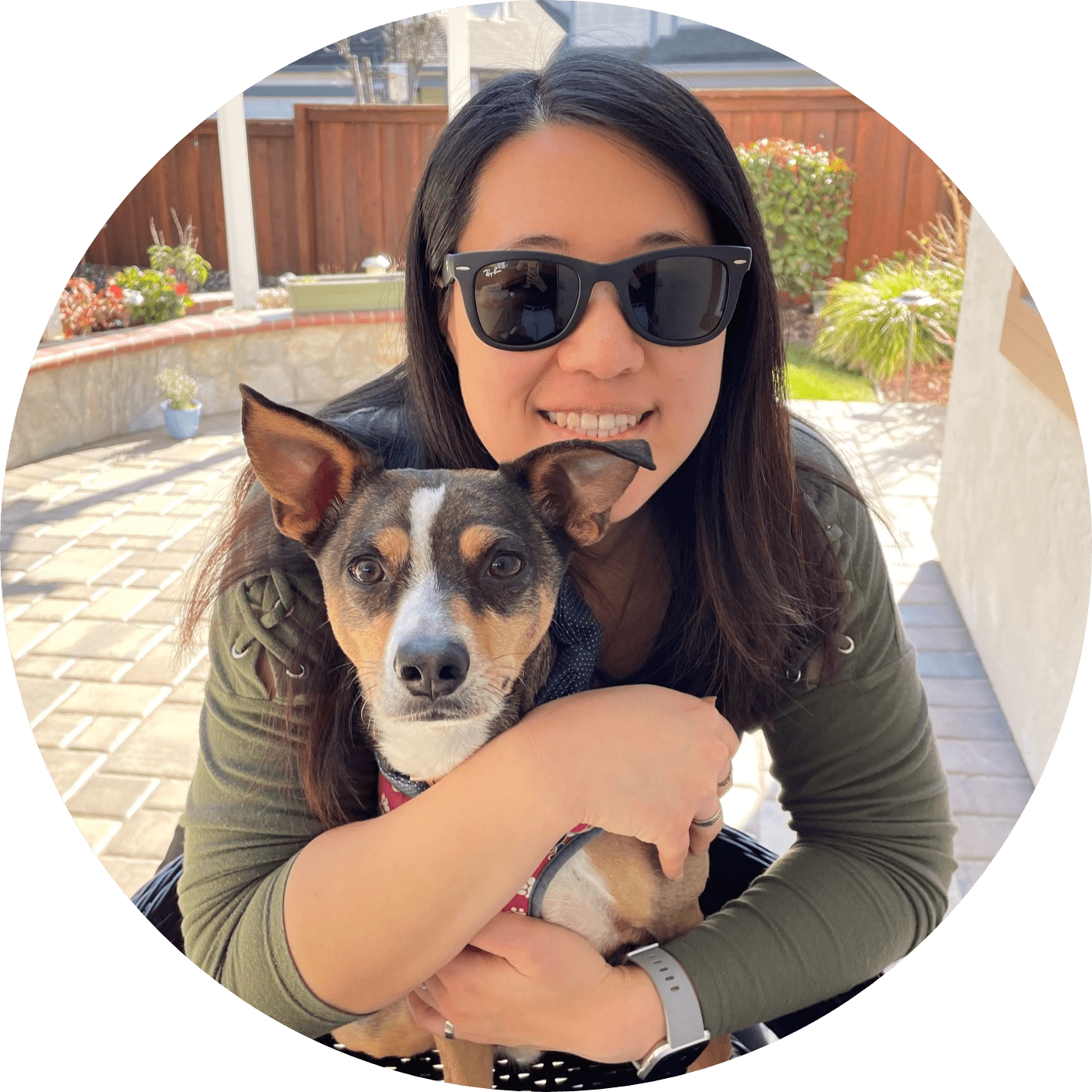 Dr. Sabrina Kong graduated from the Royal Veterinary College in England in 2016 and has been working at a small animal clinic in Northern California since then. She grew up in the Bay Area and got her bachelor's degree from Cal Poly San Luis Obispo. She also became a Certified Canine Rehabilitation Practitioner through a program at the University of Tennessee.
When she isn't in the clinic taking care of her four-legged patients, she enjoys traveling and trying new foods with her friends and her three-legged dog, Apollo. She adopted Apollo from her clinic when he was a puppy with numerous health issues. Dr. Kong truly cares about taking care of animals.