As a dog owner, you are used to taking your dog outside to pee and poop — but you may not be aware of potential health issues while your dog is doing their business. It is important to frequently take note of both the color and consistency of your dog's waste. If you think your dog's pee might smell like skunk and you're not sure why, here's what you need to know about the causes and solutions.
Before scrolling down this guide, "Why Does My Dog's Pee Smell Like Skunk," check out: Why Does My Dog Jump on Me? (2023) and Why Does My Dog Growl At Me at Night? (2023).
Why Does My Dog's Urine Smell Like a Skunk?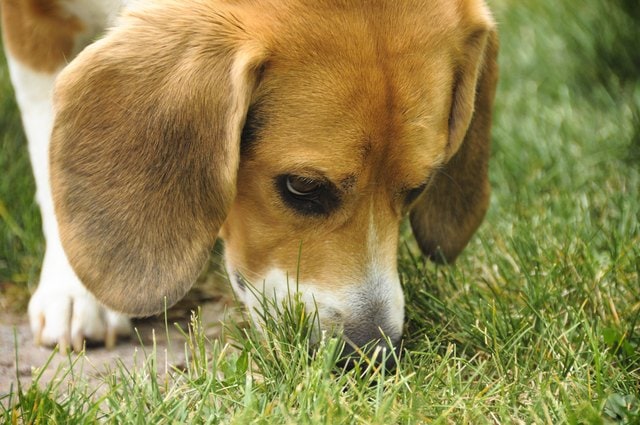 The appearance and odor of your dog's waste often indicate their overall health. Multiple factors account for this, including their regular diet, any medications they are on, or how active a lifestyle they live.
While bowl movements are what most dog owners notice, paying attention to urine can also help catch potential issues. Healthy dog pee is a pale yellow color and relatively light in odor.
If you notice dog pee smells like skunk, this might result from several reasons ranging from relatively benign to dangerous:
Changes in diet
Unexpressed anal glands
Medication side effects
Dehydration
Bacterial/urinary tract infection
Diabetes
Bladder cancer
Let's take a closer look at these symptoms and potential treatment options.
Changes in Diet
One of the most straightforward explanations as to why your dog's urine has a skunky smell is a change in their diet. Introducing new foods their body is not used to processing frequently may contribute to the scent. Foods such as fish and asparagus also cause a foul or unusual smell when urinating.
Fixing Skunky Smell With Diet
Consider removing or substituting ingredients when feeding your dog if you have noticed a change in their pee's smell. If your dog has ingested something non-edible, such as a plastic bag, this can contribute to a highly-concentrated form of pee, which can be smellier. Consider anything unusual your dog has eaten within the past week that may have caused this issue.
Unexpressed Anal Glands
For dogs, anal glands are commonly involuntarily expressed when pooping or peeing. The scent from these glands is how dogs mark their territory.
If you have seen your dog scooting or rubbing its rear end on the floor or the ground, this may be due to unexpressed anal glands. These anal glands may contribute to a skunky smell you may notice when your dog is peeing.
Treating an Issue With Anal Glands
If you observe both of these, you can take your dog to the veterinarian's office or local groomer to express their glands, which may also resolve the issue with the dog's smelly pee.
Medication Side Effects
Some medications may produce stinky pee, depending on the prescription. If you have noticed that the dog pee smells like skunk shortly after taking a new medication or a different dosage, check to see if the listed side effects include foul-smelling urine.
Discussing Your Dog's Medication
While this issue is relatively harmless, you may consider speaking with your vet about alternative care or medication. This side effect may be overwhelming or intrusive, so getting a handle on it can make life more pleasant and ease anxiety about your dog's overall health.
Dehydration
Like humans, a dog's dark-colored or skunk-smelling pee may indicate dehydration because fluids dilute the yellow pigment and waste material in pee. A lack of fluid means these will appear more potent and concentrated. That includes the waste that gives off a skunky smell.
Addressing Dehydration in Dogs
Ensure your dog gets plenty of water throughout the day to confirm that dehydration is not the cause of your dog's smelly pee.
Bacterial/Urinary Tract Infection (UTI)
Dogs with a UTI may experience smelly or skunky urine, among other symptoms, including frequent urination and a burning or painful sensation when peeing, which may cause them to yelp or howl. If your dog has a UTI or bacterial infection, it may also be experiencing kidney stones when peeing.
Treating a UTI
Speaking with a veterinarian if your dog appears to be in pain when peeing is essential. If your dog is confirmed to have an infection, the veterinarian will prescribe them an antibiotic to eradicate the infection, which will alleviate their pain and their urine's skunk smell.
Diabetes
Although diabetes does not directly contribute to your dog's pee smelling like a skunk, it can open the door to health problems that can make your dog's pee smelly. In dogs, diabetes can reveal itself in several ways. Drinking an abnormally increased amount of water, lacking appetite, developing cloudy eyes, or being prone to chronic infection may indicate that they have diabetes.
Addressing Your Dog's Diabetes
After the initial consultation, the vet can test your dog's blood sugar and urine to confirm whether or not they have diabetes. If these tests are positive for diabetes, the vet can prescribe a diet or insulin treatment, as well as an antibiotic medication to treat any UTIs that contribute to your dog's skunky pee.
Bladder Cancer
In rare cases, bladder cancer may be the reason for your dog's skunky or smelly pee.
Typically, bladder cancer takes the form of transitional cell carcinoma located on the lining of the urinary bladder. Among other issues, such as painful and bloody urination, it can increase the rate of UTIs, which can contribute to smelly pee.
Courses of Treatment for Bladder Cancer
Addressing this particular issue with a vet as quickly as possible is essential. In roughly 20% of dogs diagnosed with bladder cancer, the disease has already metastasized (or spread) to other body parts.
Although cancer is the main issue, the vet can prescribe medication with surgery or chemotherapy to fight the infection while your dog's immune system weakens. Managing the condition may help alleviate smelly pee.
In most cases that deal with a dog's stinky or skunky urine, it's essential to consult with a professional if you are concerned about these symptoms and simply tell them that your pet's dog pee smells like skunk.
They can diagnose and offer a treatment plan if necessary. If you can rule out the culprits that are easier to manage, such as unexpressed anal glands or dehydration, it will be easier to find the real answer to your dog's skunky pee.
Frequently Asked Questions
Skunky smells in dogs can have many causes and ways to solve them. Urine issues can also indicate several things that go beyond a stinky smell.
Why is my dog's urine so strong smelling?
Your dog's strong-smelling pee could be due to a range of reasons, including changes in diet, unexpressed anal glands, dehydration, and changes to your dog's medication. A strong-smelling pee may also be a symptom of a bacterial infection, a urinary tract infection (UTI), or a kidney issue.

Very rarely, strong-smelling pee may be due to bladder cancer. If you notice a particularly strong smell from your dog's pee and have ruled out more straightforward explanations, such as changes to their diet, consult with a veterinarian as soon as possible, as this may indicate a potentially serious issue.
What does dog urine infection smell like?
A dog with a pee infection may produce pee that smells skunky or fishy. Some have remarked that infected pee smells akin to rotting fish and might even irritate your nose and eyes if you are in the presence of a large quantity of infected pee.
Why is my dog's pee so yellow and smelly?
The strength of the hue and smell in a dog's pee may result from an unknown issue. A faint yellow color is normal in animals and people, but a strong and deep yellow may indicate your dog is dehydrated. If you observe that your dog's pee is extraordinarily yellow and smelly, a kidney issue may be the culprit.
Conclusion for "Why Does My Dog's Pee Smell Like Skunk"
There are several explanations for why your dog may have a skunky smell.
One of the reasons you may notice a skunky smell is a yeast or bacterial infection in sensitive areas, such as on the skin, where your dog may frequently scratch or inside the dog's ears.
This infection may result from licking, scratching, or rubbing in the affected areas, which can invite bacteria and other unwanted organisms and spread the condition.
For questions similar to this guide, "Why Does My Dog's Pee Smell Like Skunk," check out:
Learn more by watching "How to Stop Your Dog From Peeing Indoors" down below: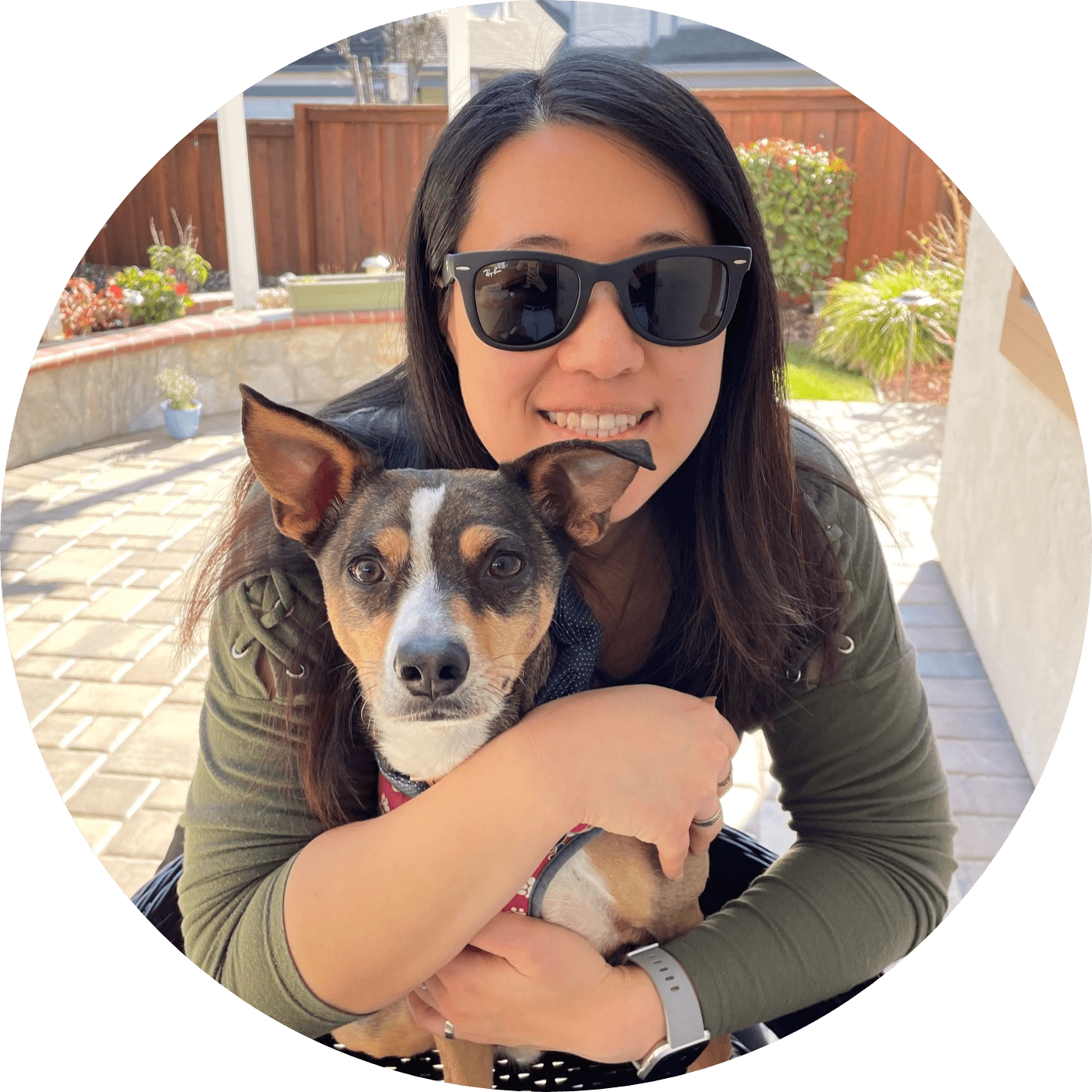 Dr. Sabrina Kong graduated from the Royal Veterinary College in England in 2016 and has been working at a small animal clinic in Northern California since then. She grew up in the Bay Area and got her bachelor's degree from Cal Poly San Luis Obispo. She also became a Certified Canine Rehabilitation Practitioner through a program at the University of Tennessee.
When she isn't in the clinic taking care of her four-legged patients, she enjoys traveling and trying new foods with her friends and her three-legged dog, Apollo. She adopted Apollo from her clinic when he was a puppy with numerous health issues. Dr. Kong truly cares about taking care of animals.