Are you in search of free Yorkie puppies? If so, then you've come to the right place.
There are many dog enthusiasts who cannot afford to pay thousands of dollars for a Yorkie, but that shouldn't stop them from owning a four-legged companion. In such a case, finding a free Yorkie puppy in your area should not be too difficult.
Moreover, owning a pet can be costly due to medical and other expenses. So, it's understandable that you don't want to spend a lot of money just to buy one.
After all, a Yorkie puppy will typically cost around $1,500 to $3,000. So, there is no harm in saving the money and spending it on the dog's upkeep.
Here are a few sources that can help you get a free Yorkie puppy:
Before you scroll further down this guide, "Where Can You Get Free Yorkie Puppies," check out these Yorkie-related articles: Why is My Yorkie Shaking? (2023) and How to Cut Your Yorkies Hair at Home? Step by Step Guide! (2023).
1. Use Social Media
There is nothing you can't find on social media today if you know where to look. Millions of people in the United States use social media platforms like Facebook to rehome their puppies.
This usually happens if an owner isn't able to care for their dog properly anymore due to personal struggles or if someone has a new litter and cannot keep all the puppies.
There are several ways you can use Facebook to your advantage and find Yorkie puppies for free. These include:
Hashtag Search: Start by using a hashtag such as '#freeyorkiepuppies' — there is a great chance people giving out the puppies will also be using the same hashtag to locate people looking for free adoptable Yorkie puppies.
Join Facebook Groups: Facebook groups specifically dedicated to rehoming or adopting Yorkie puppies should be your top priority when looking for free Yorkies. Several private and public Facebook groups focus on rehoming Yorkies. Join the groups and browse thoroughly to find your ideal puppy!
Facebook Marketplace: The Facebook Marketplace is another excellent option for finding Yorkie puppies. Individuals and organizations often list puppies for adoption here. However, they may not always be entirely free of cost, so get in touch with the poster and ask the right questions.
Here are some Facebook groups we believe you can find your Yorkie puppies through:
Yorkie Puppy for Rehoming and Adoption
Yorkie Puppy for Rehoming and Adoption is a public group on Facebook created on October 13th, 2021. The group has a huge following of 31.4K followers, most of whom are either adopting out or in search of a free Yorkie puppy they can take to their homes.
The Facebook group consists of a variety of posts by its members who are willing to adopt or rehome their puppies. The group is full of adorable pictures and videos of newly-adopted puppies.
Members offering the Yorkie puppies provide important details in their posts, such as whether or not the puppy is vaccinated, dewormed, or vet-checked. If the details are missing, feel free to comment below and politely ask for the information yourself.
You can also comment on any of the posts mentioning your area, state, and the kind of puppy you're interested in if you want people with similar puppies to reach out to you.
Note that since these groups are not state-specific, you will have to do your research if you're only interested in getting a puppy located in your state. If you're open to receiving puppies from any state, transportation can be coordinated with the adopter.
Since the group is open and public, you do not have to join the group and wait for an acceptance to be able to browse for your adorable Yorkie puppies.
Yorkie Puppy for Rehoming and Adoption Details:
Yorkie Puppies for Adoption
Next on the list, Yorkie Puppies for Adoption is another Facebook group worth checking out if you're interested in welcoming free Yorkie puppies to your home. Although the group has only been around since June 2022, it managed to attract over 9,000 followers.
The group has several listings for Yorkie puppies you can adopt, along with their pictures and other details. You can find your ideal Yorkie puppy and reach out to the owner to bring it home. Note that the adoption will include a rehoming fee.
Yorkie Puppies for Adoption Details:
Completely Free Puppies Too Great Homes
Another excellent option to consider if you're looking for Yorkies for free is the Completely Free Puppies Too Great Homes Facebook group. (Pardon their typo!) The group is home to 22,000 members and continues to grow each day.
Moreover, the Facebook group is also public and open for everyone to browse. So, you don't need to be a member to browse for Yorkie puppies.
You can find your ideal puppy by browsing the group or even commenting under a post mentioning your location and the puppy breed you're interested in. This will make it easier for those adopting Yorkie puppies to find you and reach out.
Since the page is dedicated to the adoption and rehoming of all breeds — not just Yorkies — you will need to dedicate time to finding people rehoming Yorkies.
Completely Free Puppies Too Great Homes Details:
Facebook Group: Completely Free Puppies Too Great Homes
2. Visit Your Local Animal Shelters or Yorkie Rescue Organizations
Government-owned animal shelters around the United States are filled with vulnerable animals who wait years to go to their forever homes, where they can spend their lives in an environment that offers love, security, and care.
However, many dogs in these shelters never make it to adoption — especially dogs with special needs or elderly dogs who require extra care. Most animal shelters euthanize animals that aren't adopted within a certain time frame. To avoid euthanization, shelters often advertise free adoptions so that these dogs become more desirable.
Most animals are also given out for free through government-owned animal shelters to inspire more people to adopt these animals. So, to adopt Yorkies for free, we recommend visiting your local government-owned animal shelter and searching for your ideal puppy there.
If you have the resources to care for elderly or special needs dogs, try to do so. Giving an animal a chance at a secure and comfortable life — an opportunity they're likely to miss otherwise — is one of the most rewarding things you can do.
The best way to find a reliable source is by looking up the rescues associated with the American Kennel Club (AKC). Visit the AKC Rescue Network webpage to find rescues in your area. We encourage you to opt for breed-specific rescues as they will increase your chances of finding a Yorkie for free.
3. Foster a Yorkie Puppy
If you cannot find Yorkie puppies for free from the above sources, you can always consider fostering a Yorkie. Fostering a dog is a wonderful experience that gives you an idea of what it's like to have a pet in your home and how to properly care for the animal.
Many rescues around America are always looking for foster parents for their dogs until those animals can find a forever home after adoption. You can even decide to adopt the puppy later if you can afford to and may even get a discount from some rescue shelters.
When you search for Yorkie rescues in the AKC Rescue Network, ask them about their foster program if they don't have free puppies. You will have to fill out a foster application, and if you meet the rescue's requirements, they'll shortlist you for the job.
Here is an example of a rescue looking for foster parents:
Yorkie Rescue of America
Yorkie Rescue of America is a rescue currently looking for interested foster parents that will gladly look after the Yorkies under the rescue's care. Here's what you get if you decide to foster a Yorkie from the rescue:
Free puppy food
Covered vet bills
Free vaccinations and microchipping
To foster a pet from the Yorkie Rescue of America, you will need to fill out a foster application and wait for the rescue to get back to you.
You can also reach out to the rescue if you have any further queries regarding the foster process through the contact details mentioned below.
Yorkie Rescue of America Details:
How to Tell If Your Source for Free Yorkie Puppies Can Be Trusted
Getting a puppy for free can be risky. Generally, the most common source is strangers giving away puppies through social media or websites. With little info, it's difficult to tell whether you can fully trust the person giving them out.
It's worth stressing that free puppies come with their own set of risks. The owner could be giving them out due to health or behavioral issues that may be difficult to manage. While it's not possible to know for sure, you must do your research before bringing the puppy home.
The first measure is to try and find a free puppy in your area. This way, you can easily meet the puppy prior to adoption and ask about their temperament and well-being.
Secondly, ask the seller/advertiser for veterinarian records of checkups and vaccination certificates before you adopt. If they don't have these certificates, ask them whether you can have the puppy examined before adoption.
Frequently Asked Questions
How much does a Yorkie puppy cost?
Costs vary depending on the source of the puppy and its health, but you can expect to pay anywhere from $1,500 to $3,000 from a trusted breeder.
When is a Yorkie no longer a puppy?
Once a Yorkie hits the one-year mark, it is no longer considered a puppy. They grow up so fast!
How big will a Yorkie get?
This small breed only gets to be about seven to eight inches tall and seven pounds.
Conclusion for "Where Can You Get Free Yorkie Puppies"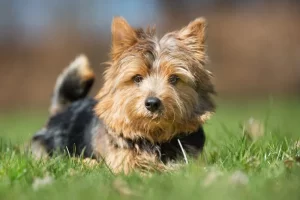 With some luck and plenty of research, you shall easily be able to find free Yorkie puppies in your area. However, make sure you only bring a physically and mentally fit puppy home. After all, a healthy dog is a happy dog!
We wish you the best of luck in finding a free Yorkie puppy in your area!
If you find this guide, "Where Can You Get Free Yorkie Puppies," helpful, you can check out these other recommendations:
Before you start your search for free Yorkie puppies, you can learn more about this dog breed by watching "Yorkshire Terrier Pros And Cons | Should You REALLY Get A YORKIE?" down below: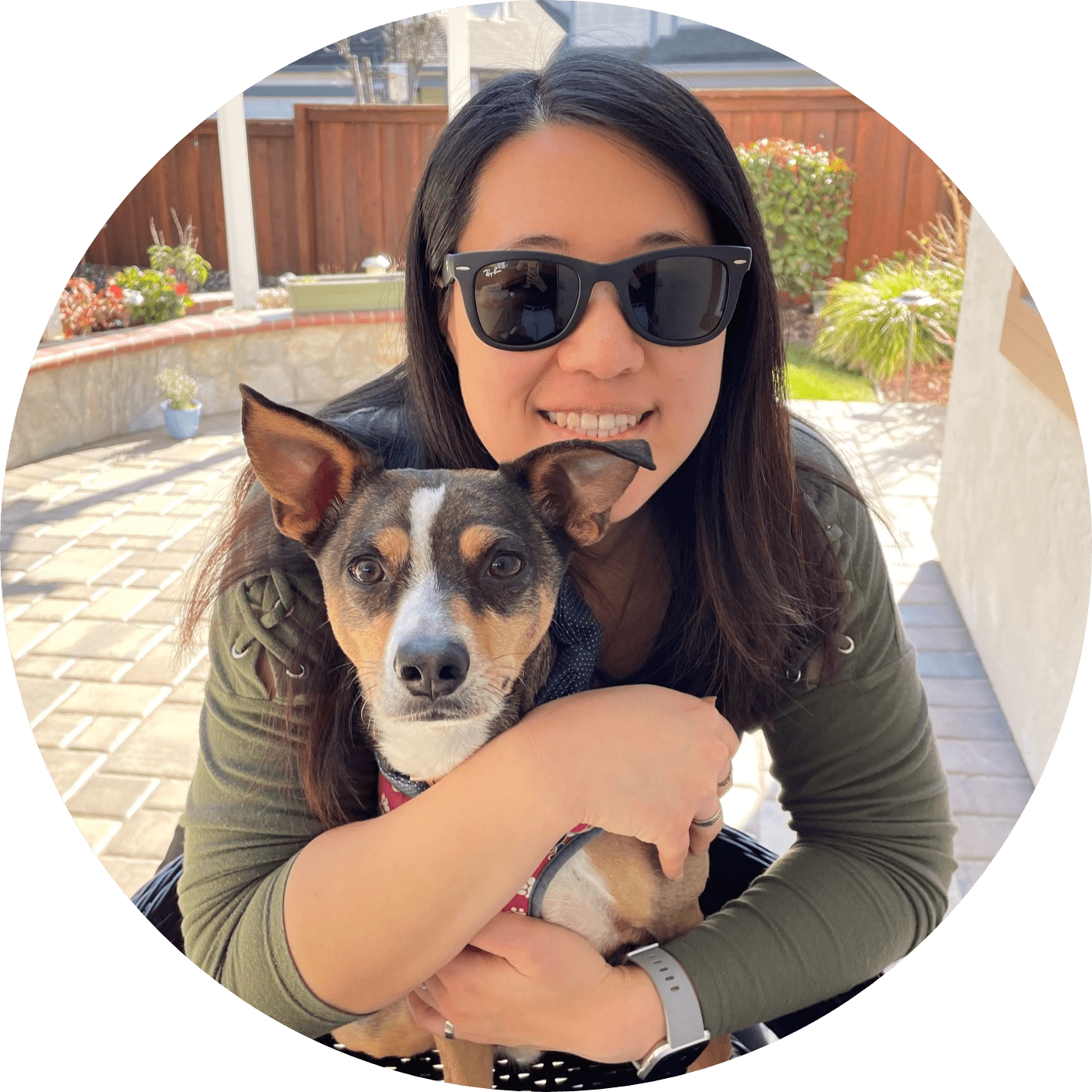 Dr. Sabrina Kong graduated from the Royal Veterinary College in England in 2016 and has been working at a small animal clinic in Northern California since then. She grew up in the Bay Area and got her bachelor's degree from Cal Poly San Luis Obispo. She also became a Certified Canine Rehabilitation Practitioner through a program at the University of Tennessee.
When she isn't in the clinic taking care of her four-legged patients, she enjoys traveling and trying new foods with her friends and her three-legged dog, Apollo. She adopted Apollo from her clinic when he was a puppy with numerous health issues. Dr. Kong truly cares about taking care of animals.