If you're searching for the best Yorkie rescues in the United States, you've come to the right place. Yorkies acquired from Yorkie rescues in the United States are an absolute joy for their owners. A bold dog with an abundance of energy, the Yorkie is an excellent choice for dog enthusiasts looking for adorable toy breed dogs.
Generous with affection, most Yorkies will choose to sleep in your bed than their own. Toy breeds, like the Yorkie, are safe with children. Nonetheless, they need adult supervision around smaller rumbunctious children. Roughhousing may injure this small toy breed.
Yorkies are full of life; they're eager to have a good time and get into trouble. They are self-sufficient thinkers and not interested in doing anything they don't want to. While they are a toy breed, this dog possesses Terrier features. They like a life filled with adventure, discovery, and risk-taking.
Since it is a popular breed, you can purchase a Yorkie from one of the many respectable Yorkie breeders in the United States. If you want to make a difference and save money, consider adopting a rescued Yorkie instead. To help you out, we have listed 12 of the most reputable Yorkshire Terrier rescues in the United States.
Before you scroll down this list of Yorkie rescues in the United States, you can check out these other dog rescue shelter recommendations from our team at We Love Doodles: Best Pug Rescues in the United States and Best Whippet Rescues in the United States.
Find a Yorkie Rescue Shelter Near Me in the United States
Our team at We Love Doodles created this list of the best Yorkie rescues in the United States with available dogs for adoption.
Yorkie Product Recommendations: Best Flea Shampoos For Dogs and Best Brooms For Dog Hair.
1. Yorkie Rescue of America – California
This is one of the premier non-profit Yorkie rescues in the United States, established in 2011 to assist mistreated Yorkies in finding love and acceptance. They've made it their goal to help Yorkies in need, even if others have given up on them. They assist in giving rescued pets a second shot at life.
Since the organization's inception, more than 400 mistreated, abandoned, or neglected Yorkies have been rescued and put into permanent, loving homes. All contributions to this all-volunteer rescue group are used to care for and rehabilitate the Yorkies in their care.
Yorkie Rescue of America depends on foster families to socialize, rehabilitate, and place rescued pets. If you're unsure about adoption, you can choose to foster a rescued Yorkie. Whether you're on the fence about adopting a rescued Yorkie, fostering is a terrific method to see if you'll like having a dog in your house.
To adopt a Yorkshire Terrier from Yorkie Rescue of America, apply by submitting an online application, choose a dog from the list of available dogs on the website, and wait for the rescue to contact you. They usually reach out to you within 48 hours of receiving an application.
The rescue understands that some people have to part with their Yorkies due to changes in personal circumstances. These individuals are usually terrified that their beloved will be mistreated at the shelter. However, Yorkie Rescue assures owners that they will take great care of their dogs and find them suitable, loving homes. To surrender a dog, you can fill out and submit the surrender form.
Yorkie Rescue of America Details
2. Poquita Paws Rescue Inc. – Texas
Paquita Paws Rescue is a small dog rescue in San Antonio that also rescues and rehabilitates Yorkshire Terriers. Founded in 2005, this 501c3 organization focuses on saving small dogs surrendered by their owners and those abandoned in the streets. They also rescue dogs from high-kill shelters occasionally.
You can register your interest in adopting one of their dogs by submitting the online adoption application form. Since most of their staff comprises volunteers, it may take some time to get a response to your application or organize a meet and greet with the chosen dog.
Once your application has been processed, you will get a phone call from a volunteer. If the volunteer approves your responses, they'll schedule an in-person meeting with your chosen dog. The rescue recommends that all household members, including pets, be present during this meet and greet.
After you've met the Yorkie, a volunteer will visit your home to ensure that you can provide a suitable home for it. Adoption from Poquita Paws Rescue requires a collar, ID tag, and leash. You will also sign the contract and acquire the dog's medical history.
The adoption fee at this rescue ranges between $150 and $300, depending on the dog's age, health, special needs, and behavior. The adoption fee covers the cost of spaying/neutering the dog, vaccinations, deworming, fecal float, microchipping, heartworm tests, and head-to-tail vet exams.
Poquita Paws Rescue Inc. Details
3. Save a Yorkie Rescue – Pennsylvania
Save A Yorkie Rescue, Inc. was founded in 2002, and since then, the group's volunteers have rescued over 2,500 Yorkies and are still going strong. Everyone at this Rescue is a real volunteer since no one gets compensated for their time there. By keeping administrative costs down, the rescue ensures that most of the funds are spent on the welfare of their dogs.
Moreover, it allows the rescue to keep the adoption fee down. The group does more than assist those who wish to adopt Yorkies; it also urges community members to consider becoming foster parents for those who need a second chance.
Moreover, they also accept Yorkie surrenders from owners who can longer keep them without judgment. You may fill out an adoption application or consider fostering a Yorkie from Save a Yorkie Rescue if you wish to adopt one.
Their adoption process is quite thorough and includes the following steps:
Submit the completed adoption application. Incomplete applications can cause delays and even disqualification.
Save a Yorkie Rescue volunteers review the application. If you are rejected, you're notified by email. A volunteer will contact you if you pass to schedule a phone interview.
The rescue will follow up with your references and schedule a home visit.
You can adopt the dog if everything is approved.
The adoption fee at Save a Yorkie Rescue may differ according to the condition of your chosen Yorkie. Usually, it is around $700.
Save a Yorkie Rescue Details
4. Florida Yorkie Rescue – Florida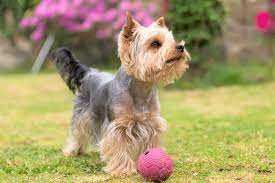 Florida Yorkie Rescue is a non-profit organization in Palm City devoted to rescuing the lives of Yorkies and other small dogs. Kit and Jerry DeRoche, planted the seed of Florida Yorkie Rescue in 2007 to aid Yorkies of all ages.
They are a non-profit organization that is entirely dependent on contributions and the labor of its volunteers. All Yorkies are placed in foster homes rather than shelter kennels, so they grow up in a home environment.
To adopt a dog from Florida Yorkies, you must meet the following criterion:
Prospective adopting parents must be 24 years old or older.
If you are outside Florida, this rescue may not be for you. They don't allow people from outside Florida to adopt a dog.
Do you have children under 12? Forget adopting a dog, as the rescue won't adopt people with children less than 12 years of age.
If you are eligible, fill out the online adoption application and wait for the rescue to arrange a phone interview, house visit, reference checks, and more to verify your claims. Once they clear you as a capable pet owner, you can choose your dog, pay the adoption fee, and take it home.
Florida Yorkie Rescue Details
5. Yorkie911 Rescue – New York
Yorkie911 Rescue, a non-profit organization, was created in July 2010 with the primary objective of rescuing and rehoming Yorkshire Terriers from shelters. The group seeks to spread the word about toy dog breeds, especially Yorkies.
The rescue's approach to adoption differs greatly from that of typical shelters. Firstly, they don't have a kennel, and all their dogs are placed in foster care. Yorkie911 Rescue provides foster care for all rescued dogs via a network of volunteer foster homes in the tri-state region and beyond.
Foster families embrace rescued Yorkies into their homes with open arms, providing the dogs a fantastic chance to learn about and experience new ways of life.
They get the same love and care for these rescued dogs as household pets. If you wish to adopt a Yorkie, you may visit their website and look at images of available dogs to determine if one appeals to you.
Once you've chosen a dog, apply online by filling out the adoption form and transferring a processing fee of 25 dollars. After receiving your application, the rescue will conduct a vet check, personal reference, phone interview, and home visit before finalizing adoption.
Yorkie911 Rescue Details
6. Yorkshire Terrier National Rescue
This is one of the best Yorkie rescues in the United States that has provided rescue and adoption services for Yorkshire Terriers since its inception in 1997. All their rescued animals are ready for adoption after being fostered in loving homes, spayed or neutered, heartworm tested, given the all-clear by a veterinarian, vaccinated, and microchipped.
You may check the available canines, which present a list of prospective new furry friends looking for a new home, before submitting an adoption application to the Yorkshire Terrier National Rescue. The dog's age, current health state, and the relevant medical expenses paid all go towards the required minimum donation amount, which begins at $150.
If you want to adopt a Yorkshire Terrier from this rescue group, you should know that all applications from potential adopters are carefully scrutinized. This approach includes performing pre-adoption interviews, in-home inspections, and evaluating personal and veterinary references, to permanently put rescued Yorkshire Terriers in loving and caring homes.
Yorkshire Terrier National Rescue Details
7. Yorkie Rescue Houston (YRH) – Texas
Texas Yorkie Rescue Houston was created in September 2015 to help homeless and abandoned Yorkies and other small-breed dogs in the Houston region. This is one of the non-profit pet rescues in the United States that focuses on saving dogs off the streets before humane societies pick them up.
After rescuing dogs from the streets, the organization waits for 14 days to receive a response. When none comes, the dogs are spayed or neutered. The rescued animals may then be offered for adoption.
This method may monitor and maintain the dogs' health and protect them from future issues. Visitors are not authorized to enter the shelters to observe the rescue operations. You can ask the volunteers on the phone or view the facility from afar to determine the level of care.
If you wish to adopt, the first step to adopting from a rescue organization is to fill out an online adoption application. The price varies according to the dog's age and breed. You must be at least 21 years old and show that you can give the dog the required love and care before you may adopt a dog.
Yorkie Rescue Houston Rescue Details
8. United Yorkie Rescue – Wisconsin
United Yorkie Rescue was established on August 5, 2002. The organization has banded together to form a neighborhood devoted to preserving Yorkshire Terriers. Similarly, they are committed to lavishing affection on these dogs by meeting their needs and supporting their rehabilitation.
To that end, all the dogs are placed in foster homes where they grow up in a family environment. To adopt a United Yorkie Rescue foster dog from the organization, you must be at least 25 years old and show financial proof that you can cover the dog's screening and care costs.
Following an online application request submission, the placement procedure may entail phoning the potential new owner's house and reviewing references, including veterinarians. Accepting your request, you will be asked to sign an enforceable adoption contract. You must additionally pay an adoption fee on top of that.
United Yorkie Rescue Details
9. NC Yorkie Rescue (NCYR) – North Carolina
NC Yorkie Rescue was founded in Greensboro, North Carolina, and is home to NC State University (NCSU). Yorkie Rescue assists in placing rescued Yorkshire Terriers in loving, long-term homes. NCYR has assisted approximately 1800 Yorkies and other small breed dogs since its inception in 2006.
Among them are dogs who have been neglected or abandoned. You may make plans to visit the shelter to see the adoptable animals. If your application is still being considered, you could meet one of their rescued creatures. NC Yorkie Rescue always places the dogs it rescues in long-term homes.
After receiving your application, an adoption coordinator will review it and contact your references. They take great care in matching families with suitable dogs, so employing their services may assist you in finding the right canine.
NC Yorkie Rescue (NCYR) Details
10. Toy Poodle Rescue – Massachusetts
The YorkiePoo Club is a fan club for Yorkie hybrids, particularly the tiny Poodle. Despite their immense popularity, designer breeds have the same high rates of abandonment and rehoming as any other dog breeds. The YorkiePoo Rescue organization contacts people interested in the breed but cannot commit to raising a puppy to find new homes.
If you're looking for a canine friend, an adult dog from a rescue organization is a great option. They provide tips on choosing a rescue dog, what to look for and avoid, and information about this unique Yorkie-mix breed.
They do not place the dogs for adoption, but they do aid in connecting prospective pet owners with dogs in need of homes. To contact them, use the online form on their website, or go to one of the many Yorkie shelters they recommend.
Toy Poodle Rescue Details
11. Yorkie Haven Rescue – Texas
Yorkie Haven is a top-notch facility located about a half-hour drive from Houston. You may not only adopt a Yorkshire Terrier mix from them, but you can also return it if you realize you cannot care for it. If these methods are utilized, the number of neglected and abused dogs will decrease dramatically, and more abandoned and mistreated animals will find permanent homes.
To adopt via YHR, you must be at least 25 years old, have your landlord's agreement and a vet's reference, and agree to a housing inspection. The adoption fee varied from $100 to $600, but every cent went toward ensuring the dog's health before living in its new home.
Donation buttons are prominently displayed on the main page of the Yorkie Haven rescue website to assist with the rescue's medical expenditures and emergency care for Yorkies. You may support those Yorkies in need by donating to the rescue center. Another way to support the YHR foster dogs is to create downloadable art from your images and sell it via YHR for a small fee.
Yorkie Haven Rescue Details
12. Wren Yorkie Rescue – California
The last on our list of Yorkie rescues in the United States is Wren Yorkie Rescue. Wren Yorkie Rescue has been helping animals in the California region for almost 40 years. Since 1995, the organization has focused on rescuing, rehabilitating, and rehoming rescued Yorkshire Terriers.
They do not discriminate against elderly dogs, distinguishing them from other Yorkie clubs in fostering. Wren Yorkie Rescue also helps older people, people with disabilities, and single individuals living in families with children who want to adopt a pet.
The club comprises people whose love for dogs has been independently certified and foster families committed to caring for rescue dogs in their homes until a new adoptive family is found.
Wren Yorkie Rescue Details
Choosing a Yorkie Rescue Shelter Near Me in the United States
Right now, it's unusual for puppy rescues in the United States to place Yorkies in foster care. Dogs will feel more at ease in this setting than in cages inside a cold, impersonal structure. Instead, they are offered a second chance at life by being adopted into households with pets or children.
Because national websites do not feature every shelter or every animal, it is important to investigate the websites of your local shelters and rescues. Remember that staring into a pet's eyes might sometimes be enough to make you fall in love with it. If you don't find what you're looking for, keep looking.
The number of dogs in shelters will decrease due to efforts undertaken by shelters and rescue organizations to reduce pet overpopulation and encourage pet owners to keep their pets.
Consider the possibility that you and your family are not a good fit for the shelter you visit. If this is the case, they may be able to advise you on where to locate a reputable breeder or rescue organization for Yorkies in your area, for example.
Conclusion For The "Best Yorkie Rescues in the United States"
Getting a new Yorkshire Terrier pet may be difficult for everyone, even though many Yorkie rescues try to match each dog with the perfect home. Remember that your Yorkie may take some time to acclimate to its new routine and surroundings. Even senior dogs make mistakes when they first move into a new home.
Giving them enough time to play outside and feeding and watering them regularly are important. Your new pet's transition phase might last a few days or weeks. Be patient with your new Yorkie; it will take some time for them to acclimatize to life in your home.
For more guides similar to this list of Yorkie rescues in the United States, you can check out these other dog rescue shelter recommendations from our team:
Before you adopt a Yorkie companion from a rescue shelter in the United States, you can learn more about this dog breed by watching "12 Things Only Yorkshire Terrier Dog Owners Understand" down below: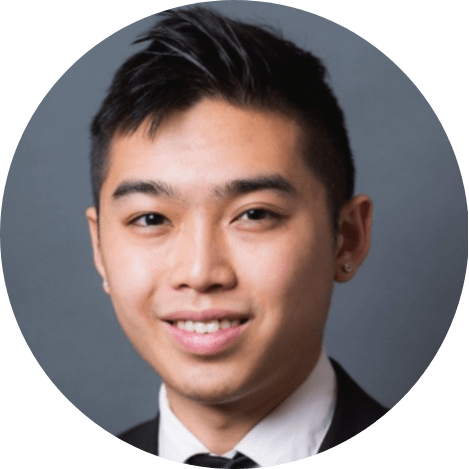 Andy is a full-time animal rescuer and owner of a toy doodle. When he's not saving dogs, Andy is one of our core writers and editors. He has been writing about dogs for over a decade. Andy joined our team because he believes that words are powerful tools that can change a dog's life for the better.
Why Trust We Love Doodles?
At We Love Doodles, we're a team of writers, veterinarians, and puppy trainers that love dogs. Our team of qualified experts researches and provides reliable information on a wide range of dog topics. Our reviews are based on customer feedback, hands-on testing, and in-depth analysis. We are fully transparent and honest to our community of dog owners and future owners.