Introducing guinea pigs slowly and gradually, along with some training, can make many dogs comfortable living with them. There may even be some friendships developed! It depends on the breed, but terriers and hounds that have strong predator instincts might have trouble accepting guinea pigs as household pets.
You might want to consider herding breeds such as collies or gentle-natured dogs such as labs if you already own a guinea pig.
Before you scroll down to a more in-depth answer of this dog question, "What Dogs Are Good With Guinea Pigs," you can check out these other helpful dog guides: Best Low Maintenance Pets That Like To Cuddle and Guinea Pig Rescues.
Which Breeds Are Best With Guinea Pigs?
Certain dogs just have better personalities than others when it comes to socializing and being tolerant of other animals. Here are some that may do well with your guinea pig.
Cavalier King Charles Spaniel
One of the most gentle dog breeds is the Cavalier King Charles Spaniel. They are super gentle around other small creatures and a favorite of a best friend of most other animals. Cavalier King Charles Spaniels have an extremely patient temperament, are gentle, sociable, affectionate, highly sociable, highly adaptable temperament.
Australian Shepherds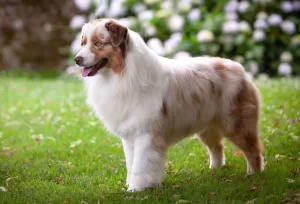 Another excellent hearing dog breed is the Australian shepherd. In addition to being affectionate and good-natured, they are intelligent, highly trainable, and easygoing dogs, making them excellent companions for Guinea pigs.
Aside from the Aussies, there are other high-energy, playful, strong, and active dogs, including the Border Collies. Having spare time to set aside for the dog can make your life easier if you decide to get one of them. They need a lot of exercise and attention.
Corgi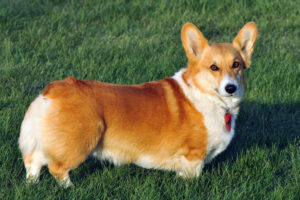 A Corgi belongs to the herding category, and the Pembroke Welsh Corgi belongs to that category. They are friendly, affectionate, outgoing, and tenacious. Corgis are also short and stout, which makes them excellent pets. A slightly elevated Guinea pig cage won't be accessible to this dog if it's put in a slightly elevated location.
Here's something to keep in mind. Originally bred to herd sheep and cattle, these dog breeds tend to nip at their heels.In my opinion, even a small nip can cause serious harm to guinea pigs. Thus, it is imperative that you supervise your dog at all times around these small nuggets.
Labrador Retrievers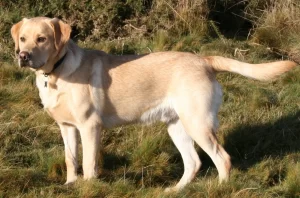 The Labrador retriever makes an excellent service and therapy dog, as well as an excellent hunting companion. This makes these dogs compact and capable in many ways.
As an intelligent, affectionate, and outgoing dog breed, labs are excellent companions for Guinea pigs due to their trustworthiness, outgoing nature, gentleness, and gentle personality. However, one thing should be noted. Exercise is also a must for these dogs.
Shih Tzus
A Shih Tzu is a great dog breed if you intend to get a tiny dog that is okay with Guinea pigs. There are many things that make Shih Tzus a wonderful pet: they are intelligent, lively, affectionate, clever, lively, outgoing, friendly, alert, self-sufficient, reliable, and gentle.
This is an excellent breed of dog that I cannot describe in any other way. While they are tiny, these dogs are playful, active, strong, and spunky. To ensure that the dog parents supervise their dogs while fulfilling their requirements, they must supervise them around Guinea pigs.
Border Collies
Dogs of this breed are known to be the smartest dogs on the planet. Herding purposes were originally the reason for breeding border collies, and people still do so today. As one of the most Guinea pig friendly dogs on the planet, they are loyal, kneel down, responsive, and alert. To burn off their excess energy, they need daily exercise because they are highly energetic dogs.
Golden Retrievers
It is true that Golden retrievers are widely considered to be hunting dogs used for retrieving waterfowl, but they can also be used as service dogs, therapy dogs, and emotional support dogs if they receive the right training.
Thus, they can perform a variety of tasks. In addition, they are intelligent, reliable, trustworthy, kind, confident, and especially affectionate dogs, which makes them perfect doggy companions for Guinea pigs. A Golden retriever is also an energetic dog, as mentioned earlier. As a result, they need to burn off excess energy through a variety of daily activities.
Sheep Dogs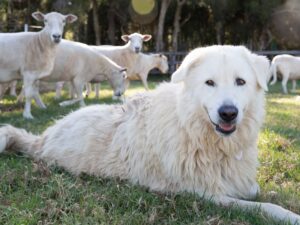 A Shetland sheepdog is a breed of dog that exhibits exceptional loyalty, affection, responsiveness, alertness, gentleness, intelligence, high trainability, and reserved behavior. Herding dogs include Shelties as well.
The best part is that they listen well and can easily comprehend what you are asking of them. Your Guinea pigs will enjoy having a Sheltie as a companion. In order to meet the daily exercise needs of these dogs, their owners must be able to provide them with plenty of stimulation, eagerness, play, and strength.
Cocker Spaniels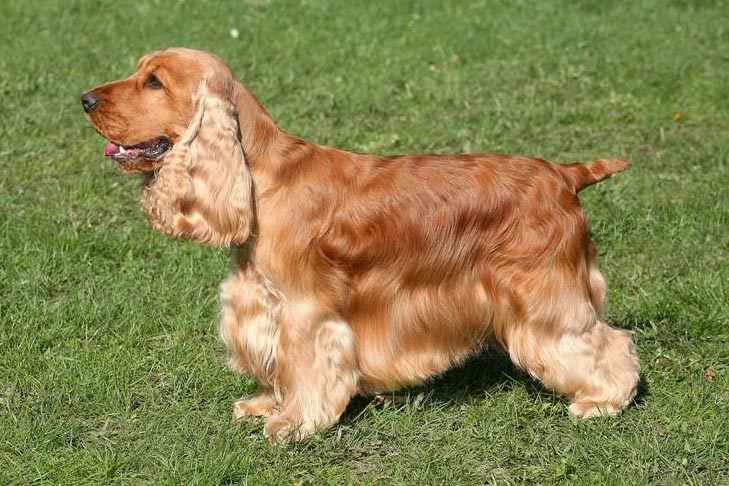 Cocker spaniels have proven successful for Guinea pig owners. They have excellent temperaments and have traits such as affection, faithfulness, friendliness, quietness, and easy training. Playfulness is part of their personality, however. Exercise, attention, food, and other needs must be met regularly to maintain good health.
Lhasa Apsos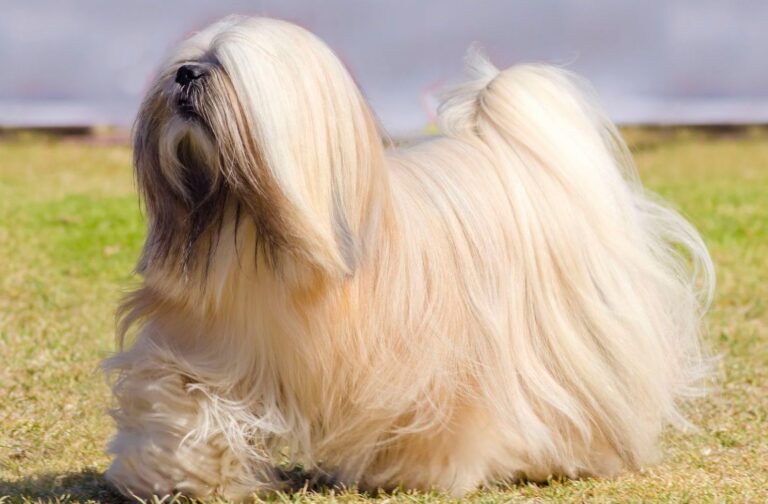 Known as a non-sporting dog breed with virtually no prey drive, the Lhasa Apso is another gorgeous dog breed. In addition, they are friendly, devoted, steady, intelligent, exceptionally obedient, lively, spirited, and alert dogs.
While playful, spirited, energetic, and assertive, they are also a little bit playful. The dog still needs and wants you to make some time for them. Lhasa Apsos make excellent dog companions for Guinea pigs, and there is no reason not to adopt one.
What To Know Before Your Leave Your Dog And Guinea Pig Alone Together
The behavior of protecting resources can be developed by many dogs. Their behavior is typically aggressive when it comes to food, toys, or any other resources that they guard.
You should train your dog properly, socialize him early, and introduce him to your Guinea pigs in the right manner.
It is essential that the owner allocates enough time to their pets. Personality plays a significant role in determining the owner's success. As a result, you'll need a great deal of patience, diligence, and caution.
Owner's ability to meet the dog's needs and wants: Dogs need and want to be met by their owners. For instance, eat a variety of food that is of high quality and a sufficient amount, exercise, pay attention, and show affection. It depends on how the dog was raised whether or not it is compatible with Guinea pigs.
It is important that your dog has a good mental and physical health status. You have to address psychological issues, exercise them frequently, see their veterinarian frequently, and stimulate their minds.
How To Introduce Your Dog And Guinea Pig
No matter whether it is a new pet owner or a home with established animals, adding a new pet to the family is always an exciting experience.
It can be tricky to introduce a new dog to an older dog in a house that already has a resident dog, but it is even more challenging when introducing dogs of different species. In order to create harmonious relationships within the home, these steps are essential when introducing pets.
Consider Their Personalities
Considering your already established pets in the home is the first step every pet owner should take. Some breeds were specifically designed to hunt down rodents and clean barns and streets; it is especially important to consider the breed and personality of your canine.
Parson Russells, Rat Terriers, Norfolk Terriers, and Yorkies are all in the Terrier Group. It's not practical to expect a terrier not to eat your guinea pig if you want them to get along.
Keep Them Separated
Once you have decided that you would like to bring a new pet home, it is best to keep them separate at first. Our pets benefit from this, since moving into a new home can be stressful for them. To make things easier for the dog, let your guinea pig keep a room that you won't allow your dog to enter.
Ideally, that room will already be prohibited. For these prey animals, it could cause illness if they are spooked by the scent or sight of a dog, as they can be easily stressed out by changes to food, water, and even bedding.
Let Them Smell Each Other
You will no doubt smell each other's clothes and hands when you handle your dog or guinea pig. A positive outcome can result from this. They are experiencing your scent as well as the scent of the other pet when they have good interactions with you, the owner.
Make Them Comfortable
You can create a great experience for your pets by giving them treats, patting them on the head, and praising them. When your guinea pig feels comfortable, place a handful of spinach on the blanket that your dog uses to sleep and let him or her explore it when they are ready. Make sure your guinea pig can eat, drink, and move freely around the cage. Don't force them into anything they don't want to do.
Keep A Controlled Area
As soon as everything has settled down and all of your pets have found their comfortable routine, you can try to make changes. In introducing new animals, pet owners make the first mistake of meeting without barriers. Barriers are a necessary precaution before animals meet face-to-face as they allow each animal to be in the same controlled area without being able to see each other.
Stay Present
It is time to let the pets meet to incorporate the last sense: sight, after introducing them via hearing and smell. As a pet owner, you never know what your dog or guinea pig will do, so all precautions must be taken.
Keep Pets Secure
Dogs should be leashed, and guinea pigs should be contained in a playpen or travel container. Leash-trained dogs should have someone known and trusted to control them while they are leashed. As well as knowing the dog's personality and body language, this person should have an understanding of the dog's body language.
If you find this guide, "What Dogs Are Good With Guinea Pigs," helpful, you can check out these other helpful dog guides from our team at We Love Doodles:
You can learn more about do guinea pigs and dogs get along by watching "GUINEA PIGS AND DOGS | Can They Get Along?" down below:
Garrett loves animals and is a huge advocate for all Doodle dog breeds. He owns his own Goldendoodle named Kona. In addition, he volunteers at the Humane Society of Silicon Valley, where he fosters dogs and helps animals. Garrett enjoys writing about Doodles and believes that dogs can teach humans more about how to live than humans can teach a dog.
Why Trust We Love Doodles?
At We Love Doodles, we're a team of writers, veterinarians, and puppy trainers that love dogs. Our team of qualified experts researches and provides reliable information on a wide range of dog topics. Our reviews are based on customer feedback, hands-on testing, and in-depth analysis. We are fully transparent and honest to our community of dog owners and future owners.