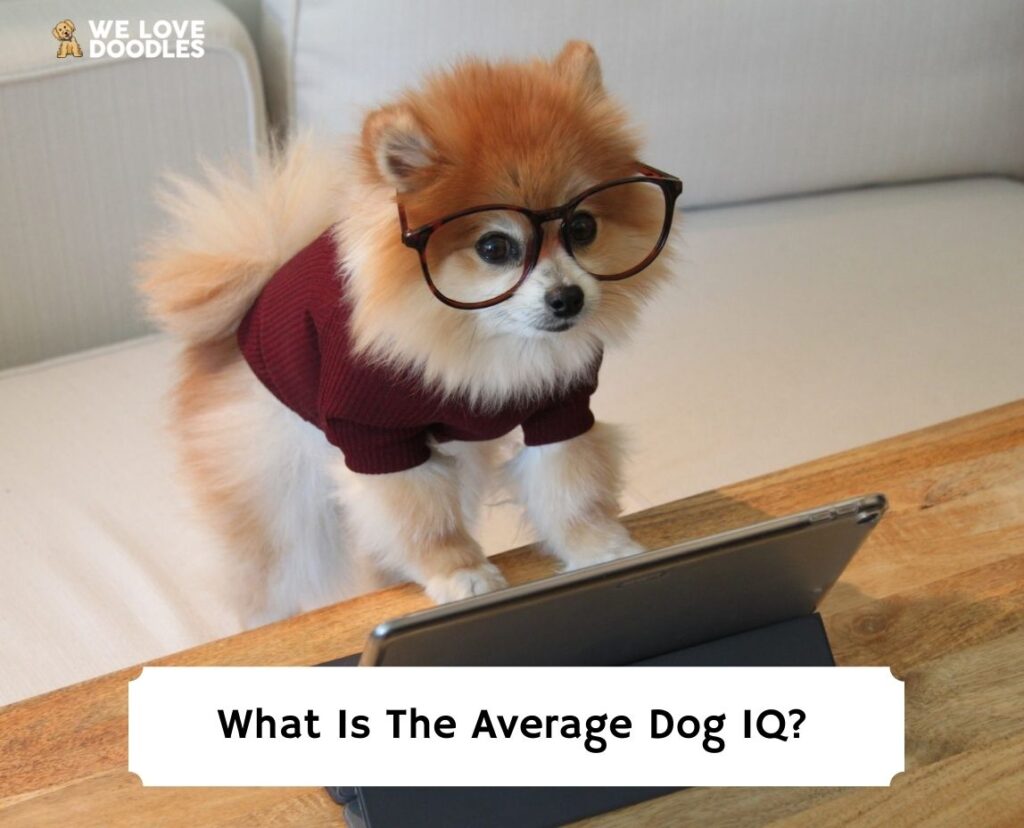 Average dog IQ depends on the breed of the dog. Have you wondered how intelligent a dog is? Dogs hunt, herd cattle, fetch things, rescue people from danger, and even work alongside police to sniff drugs. Such acts show they're way more intelligent than some people presume.
Like humans, some dogs appear smarter than others, bringing the question of the average dog's IQ. The average IQ of a dog is about 100. That is roughly the same as the intelligence of a 2.5-year-old baby. Here's more about your furry friend's intelligence.
Before you scroll down to a more in-depth answer to this question, "What is the Average Dog IQ," you can check out these other dog questions answered by our team at We Love Doodles: What is a Red Rocket in Dogs and What is a Lazy Eye in Dogs and How Do You Fix It?
The Average IQ of a Dog
A dog's average IQ, on their scale, is 100. This research is from testing different dogs on the tasks they can do and how they respond to them. Some respond well to specific tests while others don't, making their intelligence subjective.
There are three types of dog intelligence:
Adaptive
Instinctive
Working/Obedience
Adaptive intelligence determines how well a dog can learn and solve problems they face without human intervention. Instinctive intelligence shows the breeding of a dog and the tasks it can do, such as herding and hunting. Working and obedience intelligence is what a dog learns from humans. All these intelligence facets show that every dog is bright in its way.
Related: Are Bernedoodles Smart and Are Cavapoos Smart?
Dog Intelligence Compared to Child
According to a study published in Livescience, the average dog IQ is similar to a 2-2.5-year-old toddler, based on several behavioral measures. Dogs can display jealousy, read people's signals, and emotionally connect to their owners. The brightest dogs can even learn and master hundreds of words and gestures. Like a child around that age, dogs can also deceive people and other dogs to get rewards during playtime.
However, some breeds are more intelligent than others. An average dog can learn up to 165 words – gestures and signals included. On the other hand, a more intelligent dog is capable of learning and mastering more than 200 words. Dogs also have a basic understanding of math and can count from one to five, like many toddlers.
Related: How Smart Are Chihuahuas and Are Maltipoos Smart?
How Intelligent Is a Dog Compared to a Human?
Like a 2-year-old human, the average dog can count and recognize hundreds of words, including gestures and signals. But the intelligence of humans above three years is much superior to dogs. That said, dogs can do other things humans can't do and vice versa.
Comparing an average dog's IQ to a human on a human IQ scale isn't always possible. For instance, dogs have a higher sense of smell and hearing than humans. They can easily sniff out things and hear sounds at further distances.
Related: Are Labradoodles Smart and Are Golden Retrievers Smart?
Dog Breeds With The Highest IQ
Dogs' intelligence differs from one breed to another. Some are excellent hunters, while others excel in herding and so on. To compare canine intelligence by breed, you must consider their obedience and how quickly they can learn, which is classified as working and obedience intelligence.
Here is a list of breeds that quickly learn and understand new commands with less than five repetitions from the first position in that order.
Border Collie
Poodle
German Shepherd
Golden Retriever
Doberman Pinscher
Shetland sheepdogs
Labrador retrievers
These dogs, and others not on the list, show their intelligence differently. Some dogs can display jealousy whenever they feel left out or neglected, especially if you tend to show more attention to another pet. When you train two dogs and only reward one in the end, you'll see the one who didn't receive any reward walking away.
Besides jealousy, there are various ways dogs show their intelligence, including:
Establishing emotional connections to their owners
Reacting to human body languages
Understanding voice, signal, and gesture commands
Recognizing guests
Forming bonds with their owners and family members
Responding well to the emotional sound in their owners' voice
Learning and mastering words
Showing empathy to the people close to them
Maintaining eye contact
It's common to see a dog trying to play and cuddle next to its owner after seeing how sad they look. They do this to cheer them up and put them in a better mood. Such a scenario happens when dogs and their owners share a strong connection. Gestures alone are enough to pass messages to your furry buddy.
Some dogs will quickly run towards objects you've pointed at, like a ball. They look at your hand and understand the gesture, after which they respond to it. You don't even have to utter any word in such cases. Comparing dog breeds by IQ is challenging.
A study examining the impact of brain size on executive functions claims big dogs outperform their small counterparts when it comes to executive functions. The study suggests that big dogs have larger brains, increasing their short-term memory and self-control.
A news piece published by the University of Arizona suggests the above analogy only affects executive functions, not other intelligence types. A dog's brain size does not predict its performance based on social intelligence tests. From the above studies, it's safe to say different dog breeds excel in certain intelligence facets and perform dismally in others.
Related: Are Goldendoodles Smart Dogs?
How to Boost Your Dog's IQ
Human beings can indulge in different activities to boost their IQ, including reading, exercising, socializing, and furthering their education. In the same way, there are certain things you can use to help improve your dog's IQ. These include training, creating obstacle games, and buying toys and puzzles.
1. Teaching Dogs Different Tricks Can Increase Their IQ
Dogs can learn a lot of tricks, but only if you teach them patiently and continuously. Common tricks include spinning, barking on command, standing on hind legs, shaking hands, and fetching things. Some dogs tend to master new tricks more quickly than others. Depending on your dog's ability, you should know when to stop and move to the next trick.
Taking time to train your dog in new stuff keeps its brain active. The dog becomes brighter and more disciplined, making it easier to handle. Give your dog a treat whenever they finish their teaching session or in the middle of training. Treats make them feel motivated and appreciated.
Related: Basic French Dog Commands and Basic Dog Commands in Spanish.
2. Creating Obstacle Games May Improve Your Dog's IQ
3. Interactive Toys and Puzzles Can Boost a Dog's Intelligence
Other benefits of interaction toys for dogs include:
Satisfying hunting instincts
Keeping dogs entertained
Relieving stress and anxiety
Since dogs spend so much time playing with toys and puzzles, they remain active, healthy, and happy.
Related: Best Indestructible Dog Toys and Best Plush Dog Toys.
Conclusion For "What is the Average Dog IQ and How to Boost It"
The average dog's IQ is approximately 100 based on their scale. However, measuring the actual intelligence of dogs is subjective since each dog excels in different types of intelligence. Compared to humans, dogs have IQs on par with 2-year toddlers.
Some of the most intelligent dog breeds include:
Border Collie
Poodle
German Shepherd
Doberman Pinscher
Golden Retriever
Papillon
Shetland Sheepdog
You can boost your dog's IQ by teaching them new tricks, buying interactive toys/puzzles, and engaging them in mind-stimulating games.
If you find this guide, "What is the Average Dog IQ, and How to Boost It," informative and helpful, you can check out these other guides from our team at We Love Doodles:
You can learn more about the intelligence of a dog by watching "How Intelligent Are Dogs, Really" down below: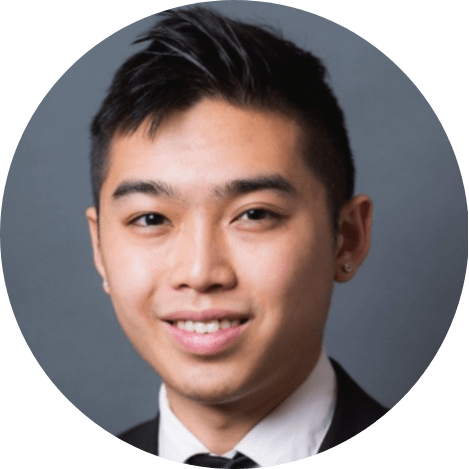 Andy is a full-time animal rescuer and owner of a toy doodle. When he's not saving dogs, Andy is one of our core writers and editors. He has been writing about dogs for over a decade. Andy joined our team because he believes that words are powerful tools that can change a dog's life for the better.
Why Trust We Love Doodles?
At We Love Doodles, we're a team of writers, veterinarians, and puppy trainers that love dogs. Our team of qualified experts researches and provides reliable information on a wide range of dog topics. Our reviews are based on customer feedback, hands-on testing, and in-depth analysis. We are fully transparent and honest to our community of dog owners and future owners.