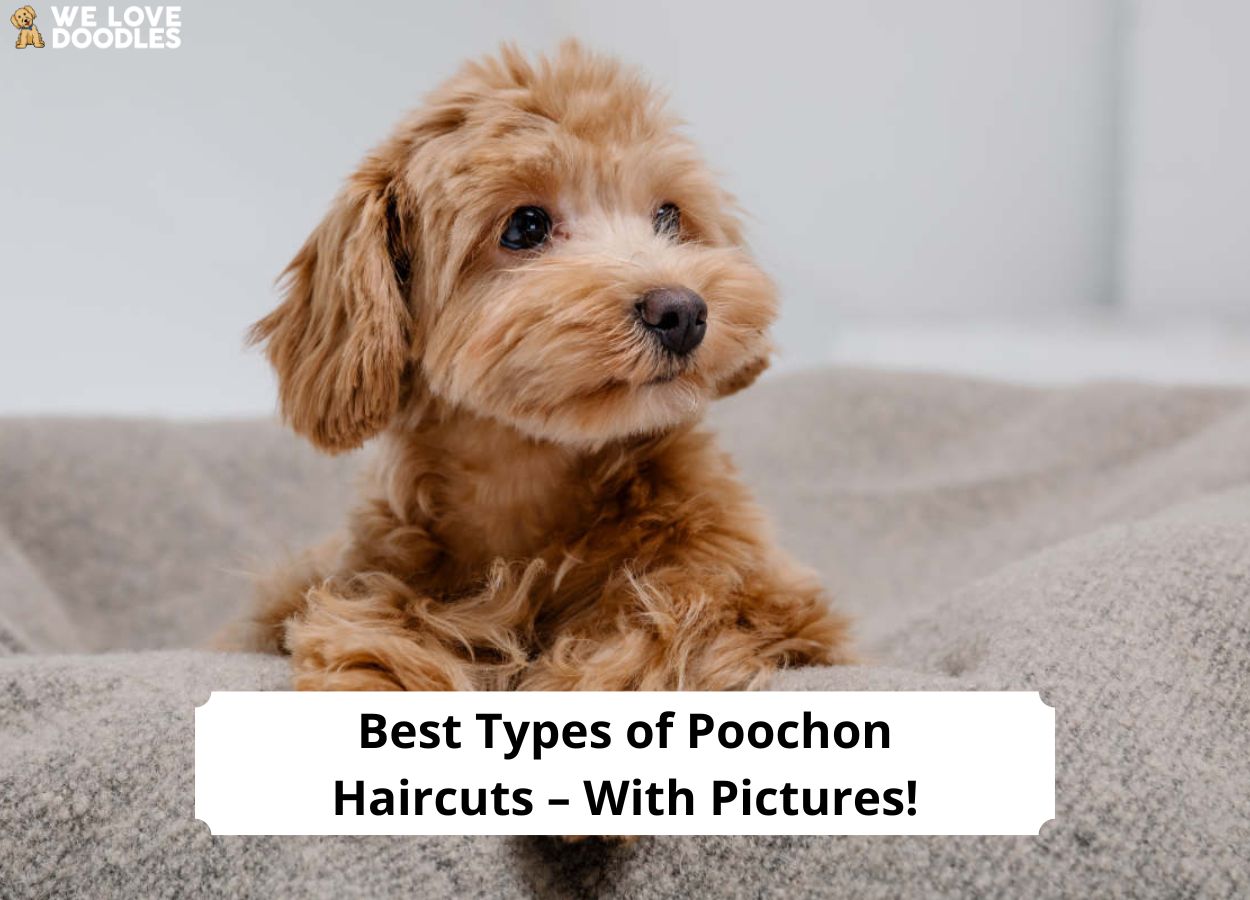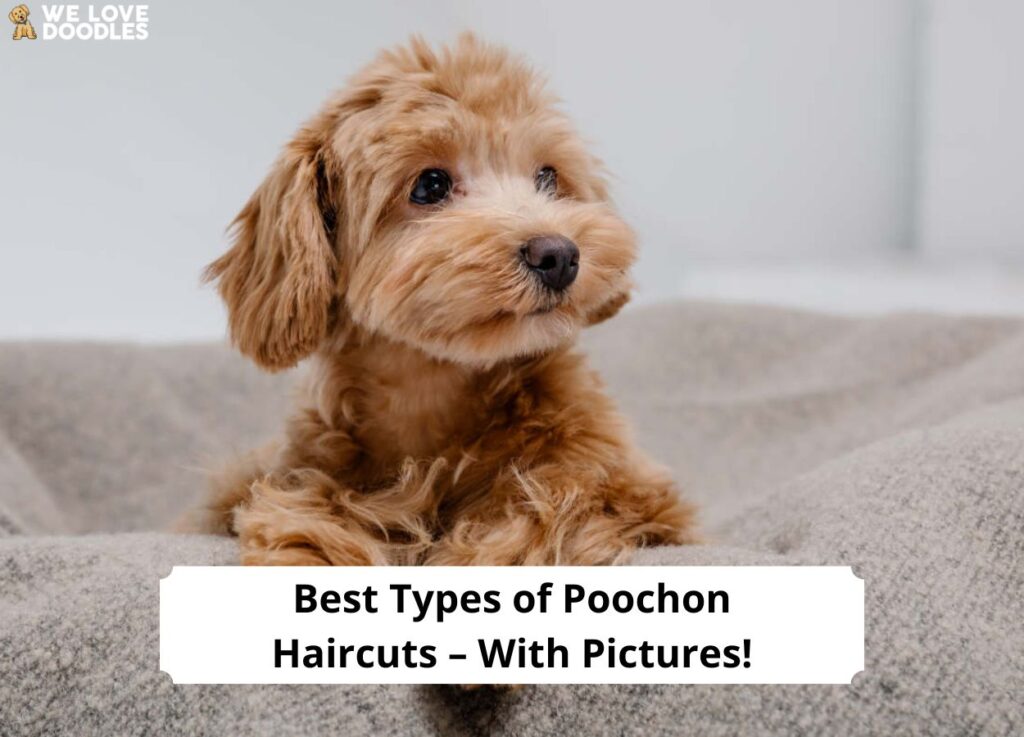 Poochons are one of the most attractive dog breeds known for their long, fluffy hair. However, due to how fast their hair grows, Poochons need regular trimming of their beautiful coat to keep them clean and healthy. These types of haircuts work best for your Poochon.
Because Poochons may need regular haircuts, having the same haircut every other time may get monotonous. But, it doesn't have to be boring! Trimming your puppy's hair can be exciting with the many Poochon styles you can experiment with.
Before you scroll down the types of Poochon haircuts, check out: Poochon Puppies in the United States: Top 6 Breeders! (2023) and 7 Best Poochon Rescues in the United States! (2023).
Key Takeaways
To ensure that your Poochon stays clean and healthy, you need to trim its fur regularly
A good haircut is instrumental in making your Poochon happier and more active.
You can try different haircut styles on your Poochon to keep it interesting.
Why Cut Your Poochon's Hair?
Just like humans, occasional grooming is mandatory for Poochons. Periodic trimming of your Poochon's hair is essential to the grooming process.
Trimming your Poochon's hair has a couple of benefits, including:
Reduces the chances of harboring pests under hair.
It allows you to clean the dog's hair easily.
Prevents the piling of dirt and dead skin beneath the hair.
It prevents hair overgrowth, which may prevent your dog from seeing clearly.
It prevents the matting and tangling of hair.
The cutting process provides a bonding session with your dog.
How Often Should You Trim Your Poochon?
The recommended period to wait between trims is four to eight weeks. The frequency of trimming your Poochon's hair is dependent on a few factors, including:
How fast your dog's hair grows: If your Poochon's hair grows too fast, you may need to trim it more often, approximately every four weeks.
Your Poochon's hair length preference: If you prefer having your Poochon's hair long, consider extending the trimming period to a maximum of eight weeks.
How often you wash your Poochon: If you can wash your Poochon's hair more frequently to prevent dirt build-up, you can extend the trim to eight weeks.
Types of Poochon Haircuts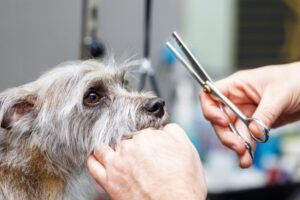 Now that we've covered the basics of trimming your Poochon's hair, here is a list of the ten best types of Poochon haircuts.
Puppy Haircut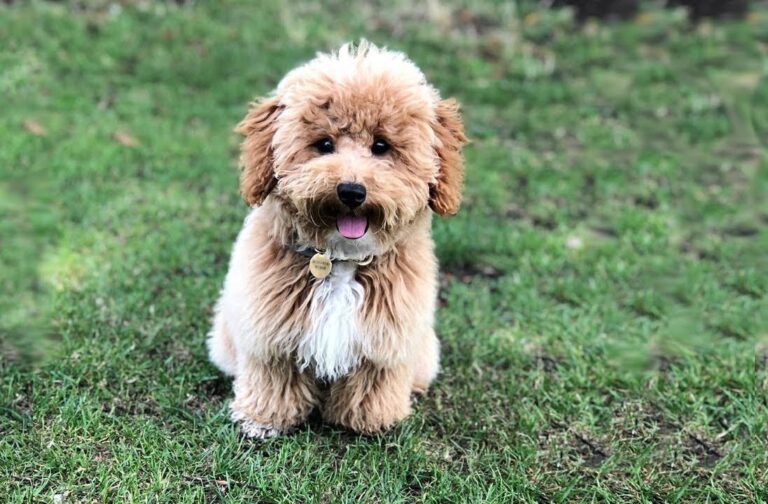 The puppy cut style is a trendy and versatile hairstyle for Poochon in which the dog's fur is short all over the body.
Apart from Poochon, this style is common with many dog breeds, including Poodles, Maltese, Shih Tzus, Bichons Frises, and Yorkies. The hair is cut one to two inches all over the body and is the easiest to maintain.
Puppy cuts can help keep your dog cool and prevent mats and tangles in the coat. This style is easier to perform, and the owner can perfectly do it without visiting a groom.
Teddy Bear Haircut
This haircut is mainly for curly fur and is a popular choice among Poochon owners. This particular trimming style gives your dog a cute and cuddly appearance, which many people find irresistible.
A teddy bear haircut is a popular hairstyle, and it involves trimming the fur all over the body to create a uniform and smooth look. Groomers often choose this style for miniature breeds, making them look like cute and cuddly puppies.
Although this cut can be maintained easily, we advise trimming your dog every four to six weeks to keep your dog's fur healthy and looking its best. It is very cheap to maintain compared to other haircuts.
Lamb Haircut
A lamb haircut involves shortening the hair on the chest and jaw and leaving the legs unshaven.
It is relatively easy to do. When giving your pet a lamb haircut, the main thing to remember is to be gentle and take your time. Start by trimming the hair around your pet's jaws and chest, working your way to the rest of the body.
Kennel Haircut
The kennel haircut type of grooming is suitable for Poochons that will be staying in a kennel or boarding facility. The haircut is shorter than a standard trim and often includes a shave down the back and sides.
This grooming is beneficial because it helps keep the dog calm and comfortable in the kennel. It also reduces the amount of shedding, which can help to keep the kennel clean.
Poodle Haircut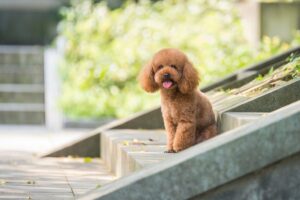 Poodle haircuts aren't just for Poodles! You can achieve the haircut by shaving the coat in a certain way or by trimming the hair to create a specific shape. People consider Poodle haircuts more stylish and sophisticated than other types of haircuts for dogs.
Full Shave Haircut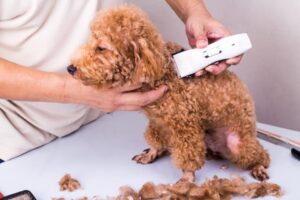 A full shave haircut in Poochon is when all the hair on the dog is shaven. It can be done with a clipper or a razor, resulting in a brief, close-cropped look.
Reasons for a full shave:
To help with a skin condition.
To prepare the dog for surgery.
Mohawk haircut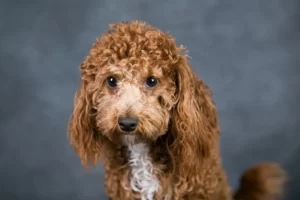 The mohawk is a prevalent choice for many Poochon owners.
The haircut involves shaving the sides of the dog's head down to the skin, leaving a strip of hair in the middle of the head. The length of the strip of hair is the owner's preference. Some owners add color to their dog's Mohawk for a unique look.
Although this cut can apply to any dog, it is often suitable for toy and small-breed dogs. In addition, the mohawk is a popular choice for dogs shown in show events, as it gives the dog a sleek and stylish look.
The mohawk haircut is a high-maintenance cut that requires regular grooming to keep it looking its best.
Lion Haircut
A lion haircut is a popular grooming style for Poochons that features short, closely cropped fur on the body and face, with a longer mane around the neck. The look is similar to a lion's mane, hence the name.
This haircut is often chosen for its practicality, as it is easy to maintain and keeps the dog cool in warm weather. It is also known to make dogs look more regal and dignified.
The lion haircut is also suitable for Poodles, Bichons, Shih Tzus, and other toy and miniature breeds. Only take your dog to an experienced groomer for this style.
It is essential to avoid taking too much off the top of the head, as this can cause discomfort for your pet.
Top Knot Haircut
The top knot is popular for dogs needing extra grooming, like the Poochon. This haircut involves shaving the dog's head and leaving a small tuft of hair on top. The result is a cute, perky look that is perfect for summertime.
Top knot haircuts are easy to care for and maintain, making them an excellent choice for busy pet parents.
Neaten Haircut
The neaten haircut for Poochons is a method of haircutting that utilizes a series of short, precise snips to achieve a neat, tidy look.
The neaten haircut for dogs is a precision cut that eliminates excess hair on your dog's head and leaves your dog looking sleek, clean, and stylish.
The cut minimizes the hair on the dog's body that needs to be groomed, making it a popular choice for dogs with sensitive skin or hair that tends to mat.
Frequently Asked Questions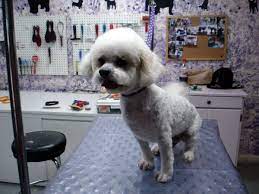 Here are some of the frequently asked questions about Poochon haircuts.
When should I start shaving my Poochon?
Professional groomers recommend that you first trim your Poochon at 12 to 16 weeks.
Can I shave my Poochon by myself?
You can successfully trim your dog's hair by yourself. Invest in a good pair of scissors or dog clippers, and you're good to go. The puppy cut is, for example, relatively easy to do by yourself. It will also help you bond with your dog.
Do Poochons bark a lot?
Like their parents, Poochons have a moderate barking tendency.
Conclusion for "Best Types of Poochon Haircuts"
We hope you have learned the different types of dog haircuts. With the information, you can now decide which style suits your dog best and when to choose each.
Hair trimming and cutting is an essential part of grooming for every dog as it boosts its general health and well-being.
Hopefully, this article has helped you decide your dog's most appropriate haircut.
For guides similar to this list showing the types of Poochon haircuts, check out:
If you find these types of Poochon haircuts interesting, learn more by watching "Grooming a Poochon/Bichpoo" down below: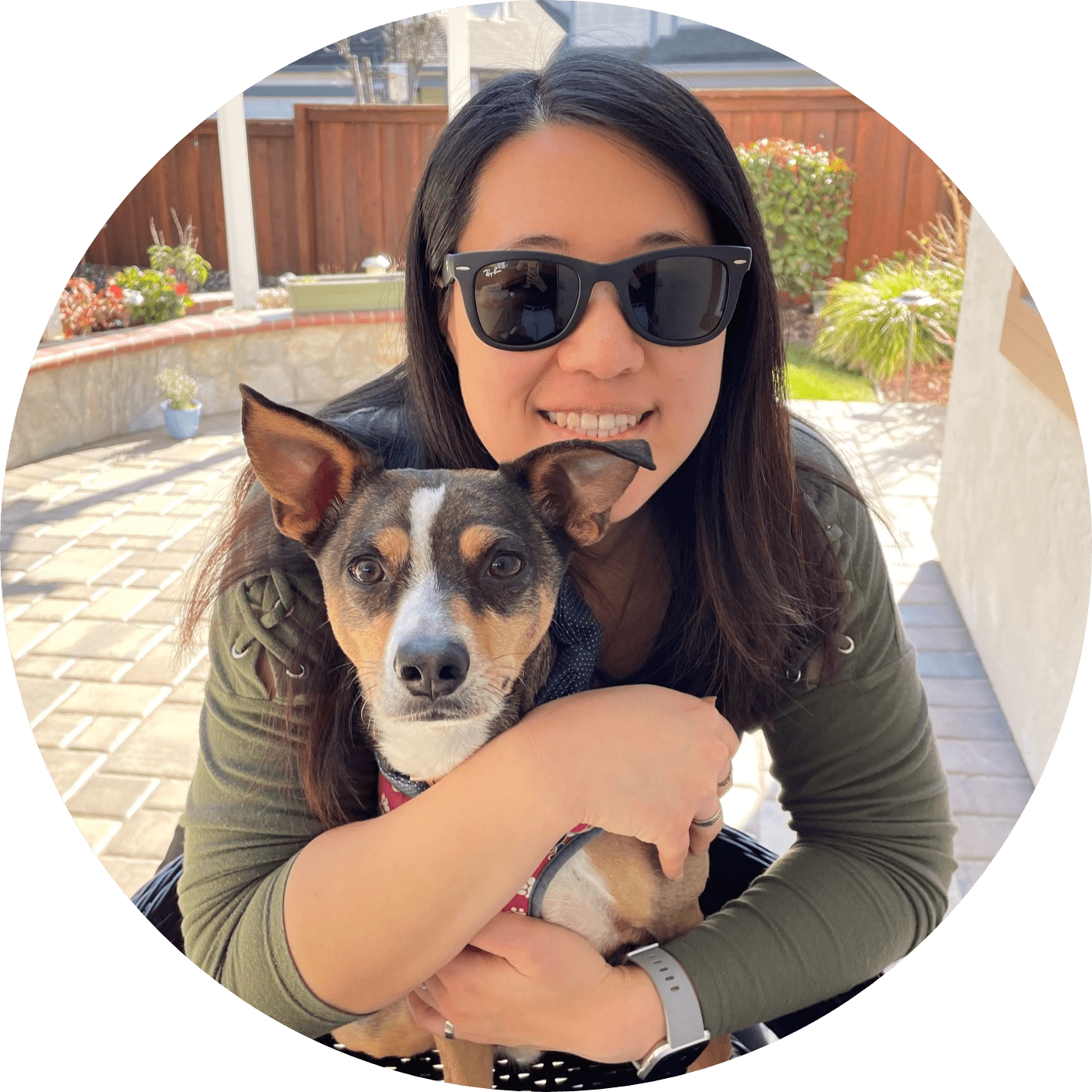 Dr. Sabrina Kong graduated from the Royal Veterinary College in England in 2016 and has been working at a small animal clinic in Northern California since then. She grew up in the Bay Area and got her bachelor's degree from Cal Poly San Luis Obispo. She also became a Certified Canine Rehabilitation Practitioner through a program at the University of Tennessee.
When she isn't in the clinic taking care of her four-legged patients, she enjoys traveling and trying new foods with her friends and her three-legged dog, Apollo. She adopted Apollo from her clinic when he was a puppy with numerous health issues. Dr. Kong truly cares about taking care of animals.