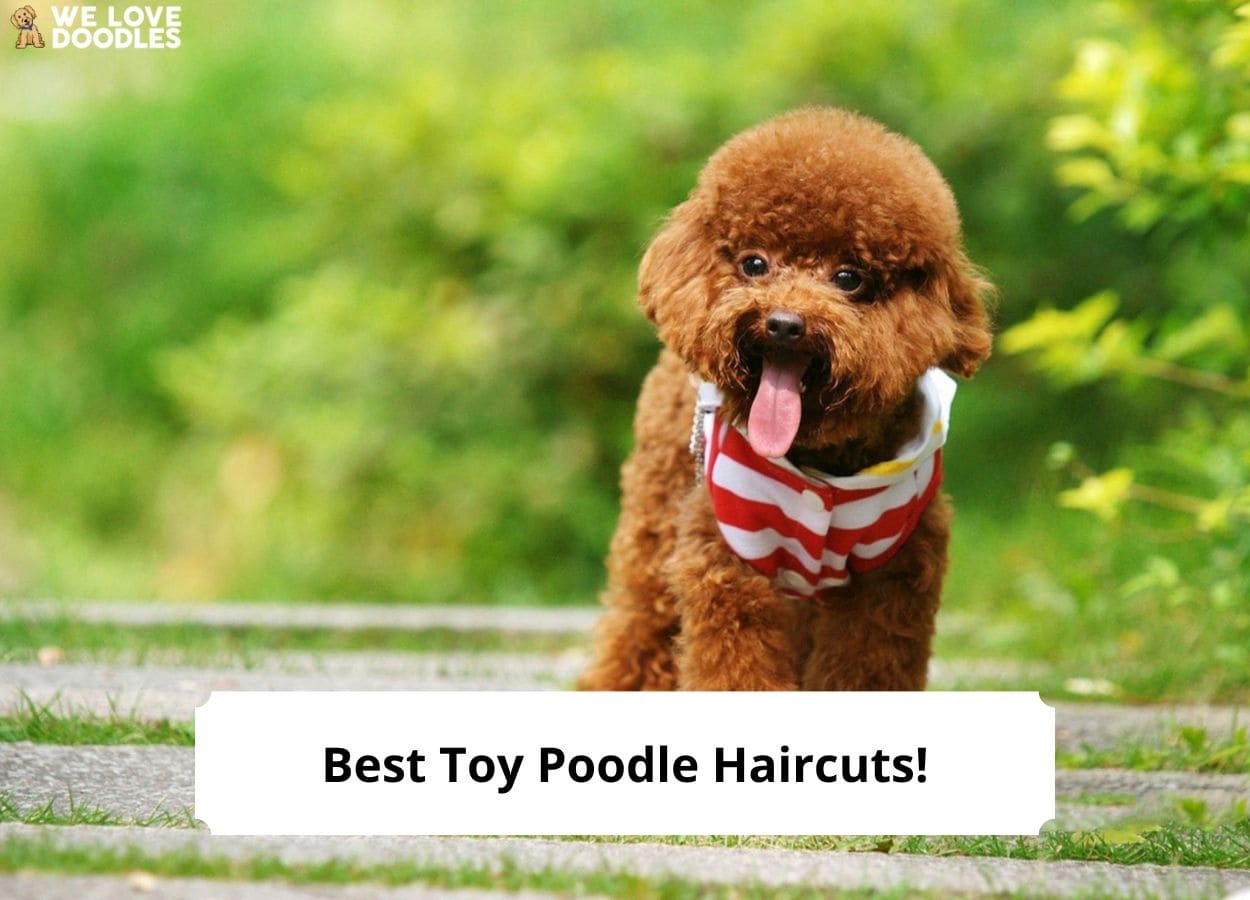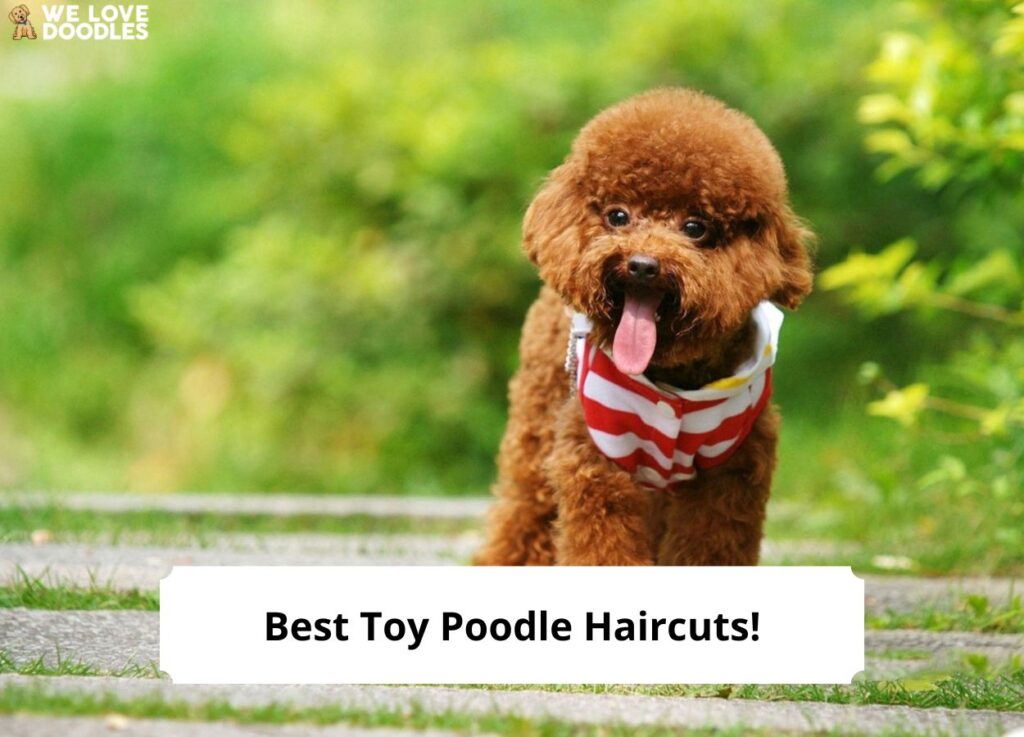 There are many different styles and haircuts for Toy Poodles. From a simple traditional cut to a very intricate and unique style, you can never go wrong with the different Toy Poodle haircuts. It would help if a professional dog groomer or breeder guided you to have the cut you see fit for your Toy Poodle.
What comes to mind when you hear Toy Poodle? Perhaps an itty-bitty fluffy dog with long hair and an adorable face? Or, a dog that behaves well and is the perfect pet to take anywhere? Well, these are all some of the characteristics of a Toy Poodle. Generally, a Toy Poodle is one of the most adorable, intelligent, and fun-loving family dogs you could ever have.
These dogs are also known to have a soft coat that is hypoallergenic. This quality makes them a popular breed among professional groomers and dog owners. And, with all the different adorable cuts you can get for your Toy Poodle, it is no wonder these dogs are so popular.
Here are the hottest styles and cuts for your Toy Poodle:
Before you scroll further down this list of Toy Poodle haircuts, check out: How Do You Groom With A Slicker Brush? (2023) and How to Build a DIY Dog Grooming Table! (2023).
1. Lion Cut
The lion cut is the most extravagant and widely known Toy Poodle hairstyle. It is a unique cut that leaves the hair on the dog's limbs cut short, incorporating pompoms on the front and back paws. The groomer will also round off the hair on the tail to expose this unique design. Other than that, the rest of the dog's body, the head, and chest, will be left with hair.
This cut is popular, especially for Toy Poodle owners who love to take their dogs to shows and competitions. The cut gives the dog a royal and playful look, which is perfect for some activities.
However, it would be best to be more careful when choosing this cut for your Toy Poodle. The limbs can easily become susceptible to cold, so ensure you provide the dog with comfortable clothing. Additionally, this cut is high-maintenance and thus will require regular grooming to maintain its plush appearance.
2. The English saddle Cut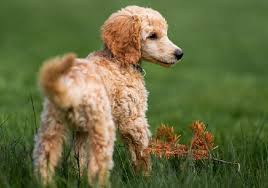 The other most popular Toy Poodle hairstyle is the English saddle cut. This cut resembles the lion cut but is different.
The groomer will incorporate additional pompoms on the dog's hind legs with this haircut. They will then leave the hair on the pelvic area at a similar length to the chest. The ears will remain long, with tightly wound curls on the rest of the body.
The English saddle cut is a commonly chosen style for Toy Poodle competitions due to its imposing appearance and neatness. It also gives the dog a very attractive and classy look.
One downside to this cut is it requires frequent grooming to ensure it remains in great shape. Additionally, it may not be the best cut during summer due to the length of hair left on the dog's body.
3. The Dutch Cut
The Dutch cut is another popular haircut you will encounter with dogs in expositions and dog shows. This haircut is different from the previously discussed cuts. Generally, it is for Toy Poodle owners seeking a uniform style without incorporating differences in length on the Poodle's coat. The only similarity is in the tail, which will involve creating a cute pompom to make the dog look more attractive.
This cut has a few benefits. For one, it is a good choice for Toy Poodle owners who want to take their dogs to shows and events. Additionally, the Dutch cut is popular among many professional dog groomers because of its neat and clean appearance.
One negative aspect of this cut is that it is not a good choice for beginners because it requires careful planning and time to do properly. It's also tricky to do the pompom on the tail. Failure to handle the tail well will ruin the whole effect of this particular hairstyle.
4. The Modern Cut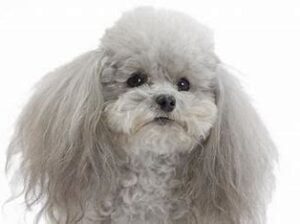 For those looking for cute Toy Poodle hairstyles while following recent trends and dog beauty competitions, the modern cut is a perfect choice because it is very simple yet elegant. This cut is also popularly known as the European cut or Scandinavian cut.
This haircut aims to achieve a professional, precise, and careful finish without exaggerating the different parts of the poodle's body. It is a natural and aesthetic cut that follows the shape of the dog's body while emphasizing the tail, ears, and head.
The modern cut is perfect for pet poodle owners who want something simple and practical. It's also a good cut for showing or competing in dog expositions.
5. The Puppy Cut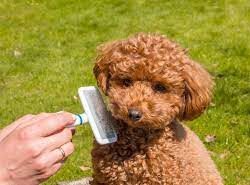 The puppy cut is also among the most popular Toy Poodle haircuts. Unlike the modern cut, this hairstyle doesn't aim to bring out the natural shape of the dog's body with a sharp-looking finish. Instead, the cut aims to make the fur look as natural and fresh as possible. Some dog owners may also choose to leave a pompom on the tail, although it isn't compulsory.
The main advantage of this cut is that it is very easy to do and requires less time compared to other poodle haircuts. It gives the dog a fresh and natural look, perfect for those who want to avoid overly-done hair for their pets.
One negative aspect of this cut is the possibility of leaving the dog's body with many furs. It can be challenging to groom this hair properly in some cases. Additionally, the dog's hair may experience tangles easily, which may later turn into knots if you don't address them with immediate effect.
6. The Summer Cut
Toy Poodle owners may wonder whether it's a good idea to give their dogs haircuts during summer because it's so hot. However, this isn't a major cause of concern when it comes to Toy Poodles since these dogs adapt perfectly to different styles and types of haircuts.
The summer cut is a good example. This cut involves shaving the dog's body, leaving parts of the head, tail, and paws covered with hair. The cut also achieves aesthetic finishes by giving the body a well-defined shape.
This cut is perfect for hot summer days because it leaves your dog with less fur, making it easier for them to adapt to the heat. Additionally, it won't require you to spend much time and effort grooming your dog during the hot season.
7. The Winter Cut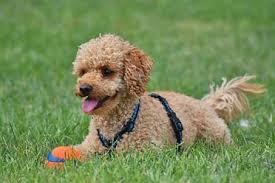 Some Toy Poodle owners may prefer the winter cut during the cold and rainy season to maintain their dogs' coats healthy and strong. This cut is similar to the summer cut but with a few alterations in the length of the hair.
The winter cut leaves your dog with more fur covering its paws, body, and tail. This is because the dog's hair will need thicker coverage to keep the skin warm during this season.
The cut is perfect for Toy Poodle owners who want to warm their dogs during winter. Additionally, it gives the dog a striking appearance, perfect for those who want to excel in dog shows and expositions.
However, this cut may require more grooming efforts during the winter season to ensure no knots in the fur. It is important to note that these knots may lead to hair falls and eventually affect the dog's overall appearance.
8. The Teddy Bear Cut
The teddy bear Toy Poodle haircut styles are popular among Toy Poodles with fluffy, fuzzy, thick coats. This cut involves leaving the hair mid-length to expose the dog's curls. The result is a nice rounded finish that gives the dog a cute and fluffy appearance, similar to an actual teddy bear.
This particular cut is ideal for Toy Poodle owners who want to show off their dog's beauty and uniqueness. Additionally, the teddy bear cut can help these dogs to keep their fur looking healthy and thick.
The only disadvantage of this cut is that it can take a little time to groom the dog. It would be best if you also handled the finishing with a pair of scissors, making it challenging to achieve the look without the help of professional grooming services only.
9. The Short Cut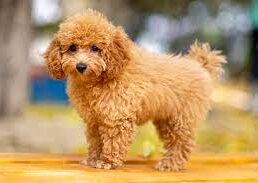 The short cut is one of the most obvious hairstyles you can give Toy Poodle owners. This cut is similar to the modern cut, although it covers a shorter length of hair. It cuts the fur from the back part of the dog leaving only a small amount of hair covering the tail.
The short cut is ideal for Toy Poodle owners looking for something simple and practical. Some may opt to leave the tail alone, while others may not. Just be sure you can groom the dog without trimming more fur.
The cut is also ideal since it ensures the dog's hair doesn't tangle easily. The short cut is also perfect for Toy Poodle owners living in warmer parts of the world since it will require less grooming during summer.
10. The Town and Country Cut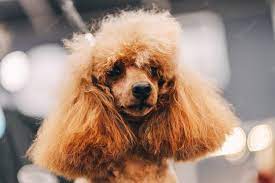 The town and country cut is one of the most popular Toy Poodle haircuts you will come across in the United States. This cut has a defining feature of leaving the legs hairy and cylinder in shape. On the other hand, the hair on the dog's body is cut to a shorter length to accentuate the hair density of the poodle's legs. The groomer then treats the hair on the head and ears to a nice rounded finish.
The town and country cut is a good choice for Toy Poodle owners who want to give their dogs a unique look. Additionally, the cut is practical since it allows you to keep the dog's body hair in good shape while keeping the legs and tail healthy.
The only downside of this cut is that it may require specialized grooming tools and a fair amount of time to achieve the complete look and maintain its original appearance.
Frequently Asked Questions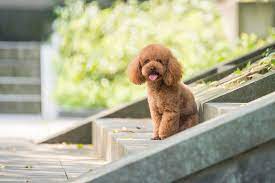 After understanding the different cut types, it is important to understand some common questions Toy Poodle owners may have in their minds. Here are some of the important questions and their answers.
Do Toy Poodles need haircuts?
Toy Poodles are generally known for their thick coats. This type of dog needs little grooming and maintenance to keep them healthy. However, it is important to understand that just because Toy Poodles don't require a lot of grooming doesn't mean you should neglect the process. Grooming your dog will ensure that the fur remains healthy, soft, and clear of tangling and knots.
How often should a Toy Poodle get a haircut?
When it comes to frequency, there are two major factors that you should consider: the dog's coat type and activity level.

Rough-haired Toy Poodles may require more frequent grooming than soft-haired Toy Poodles. But generally, a Toy Poodle will require grooming after every six to eight weeks.
What is a teddy bear cut on a Toy Poodle?
The teddy bear cut is great for Toy Poodles with a fluffier and thicker coat. This cut involves leaving the hair on the head and ears at mid-length to expose the dog's curls.
How often should I get my Toy Poodle groomed?
Generally, you should groom your Toy Poodle after every six weeks. However, for slower-growing breeds, you may wait eight to ten weeks before grooming your dog again.
Do Toy Poodles require a lot of grooming?
Toy Poodles only require a moderate amount of grooming. However, this will depend on the dog's coat condition and the amount of grooming you will require to maintain the coat in good shape.
Conclusion for "Best Toy Poodle Haircuts"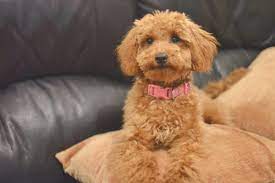 Haircuts are very important for Toy Poodles because they will determine how healthy, soft, and attractive the dog looks. The cut should be purposeful and functional to ensure you maintain your dog's coat throughout its lifetime.
You can choose from the different Toy Poodle haircuts discussed in this post to make the right choice depending on your dog's needs.
For more guides similar to this list showing Toy Poodle haircuts, you can check out these other articles:
You can learn more about Toy Poodle grooming by watching "Grooming Guide – Toy Poodle Pet or Salon Trim – Pro Groomer" down below:
Garrett loves animals and is a huge advocate for all Doodle dog breeds. He owns his own Goldendoodle named Kona. In addition, he volunteers at the Humane Society of Silicon Valley, where he fosters dogs and helps animals. Garrett enjoys writing about Doodles and believes that dogs can teach humans more about how to live than humans can teach a dog.
Why Trust We Love Doodles?
At We Love Doodles, we're a team of writers, veterinarians, and puppy trainers that love dogs. Our team of qualified experts researches and provides reliable information on a wide range of dog topics. Our reviews are based on customer feedback, hands-on testing, and in-depth analysis. We are fully transparent and honest to our community of dog owners and future owners.