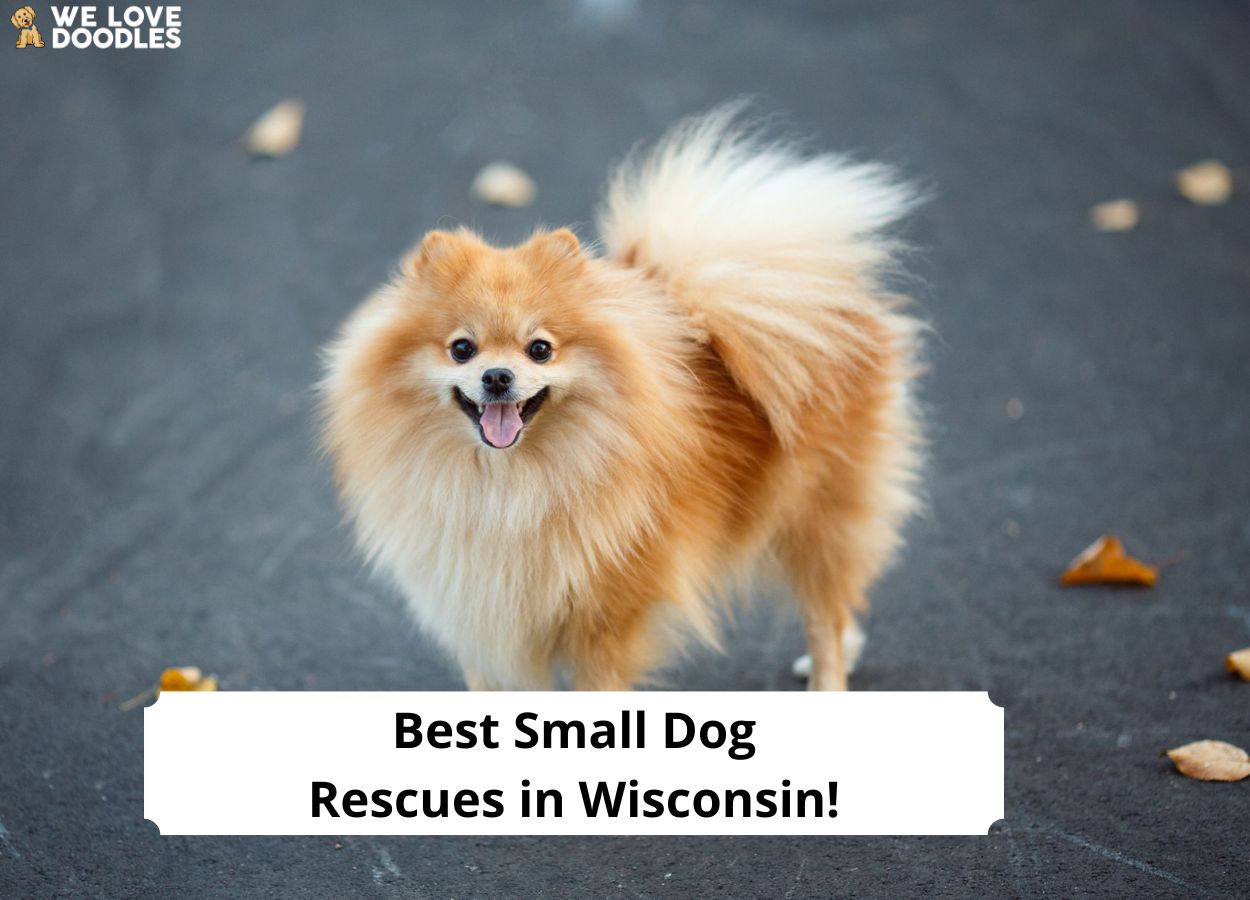 Each year, thousands of dogs find themselves abandoned in shelters across the United States. While Wisconsin doesn't have the same homeless population of dogs as, for instance, southern states, there are still tens of thousands of small dog rescues in Wisconsin that are full of pups waiting for someone like you to bring them home!
The best small dog shelters in Wisconsin rescue animals in high-kill shelters or dogs that have been abandoned, abused, neglected, or surrendered by their owners. These rescues rehabilitate dogs if necessary, then match them with loving families that will provide them a forever home.
We've put together a list of the top small dog rescues in Wisconsin to help you start your search for a new forever friend today!
Before scrolling down this list of small dog rescues in Wisconsin, you can check out these other recommendations from our team at We Love Doodles: Best Goldendoodle Rescues in Wisconsin and Best Corgi Rescues in Wisconsin.
1. Tiny Paws Small Dog Rescue
Tiny Paws Small Dog Rescue specializes in small dog breeds and serves all Wisconsin. They rescue pups across the state from high-kill shelters and situations of neglect, bring them to foster families, and place them with loving humans who will care for them.
This rescue accepts applications to adopt a dog or volunteer to foster one in your home. If you're not approved for adoption, there's a strong likelihood that you will not receive a call. For the best chance at approval, fill out your application thoroughly and tell the Tiny Paws team about your family, your lifestyle, and why you'd make a perfect pet parent.
Once Tiny Paws approves your dog adoption application, pick the pup you want! The rescue will even let you know if it's a good match. Once you've chosen your new furry friend, you'll pay an adoption fee between $300 to $650. The fee is based on the dog's breed, age, and health.
Tiny Paws is a non-profit organization, and they rely heavily on their team of volunteers. Let Tiny Paws know if you can spare a few hours each week!
Tiny Paws Small Dog Rescue Details:
2. Little Buddies Rescue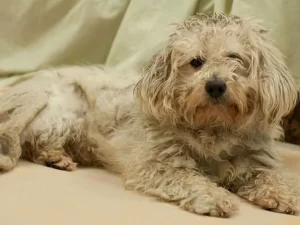 Little Buddies Rescue is next on our list of Wisconsin's top small dog rescues. Their shelter is in Mukwonago, and they are a 501(c)3 non-profit organization. The Little Buddies crew is mainly volunteers, and they're always searching for more people to help around the facility. You can also apply to foster a dog in your home until they find one of their own.
Fill out an adoption application to adopt a dog from Little Buddies Rescue. Little Buddies Rescue will ask you about your family members, your experience with dogs, and details about the home where the dog will live. In addition to dogs, Little Buddies also has plenty of adoptable cats. You can fill out a separate application if you'd like to adopt a feline friend.
After reviewing your application, Little Buddies will set up a time for you to meet your potential pup. These meet-and-greets are by appointment only. The adoption fee varies depending on the dog's age but is usually around $450.
Before taking your dog home, Little Buddies will ensure it receives all the proper veterinary care, including spay or neuter services, vaccinations, deworming, and a nose-to-tail vet check for any other medical issues. You'll receive your dog's vet records after finalizing the adoption.
Little Buddies Rescue Details:
3. Lucky Mutts Rescue Adoption Center
Lucky Mutts Rescue Adoption Center is a non-profit group that opened in 2015. They bring dogs from high-kill shelters into their system and treat them with veterinary care and plenty of love until they're ready to join a forever family.
You can apply to foster a dog if you're not sure a permanent placement is right for you. As a foster, you'll be responsible for transporting pups to and from vet appointments, feeding and housing them, and providing the necessary socialization.
If you are ready to adopt, fill out the adoption application and wait for a permanent addition to your home!
Lucky Mutts ensures all dogs are spayed or neutered, vaccinated, dewormed, and microchipped before arriving at your home. After finalizing the adoption, you'll receive your pup's vet records, and the Lucky Mutts team will inform you of any special needs your pup may have.
The adoption fee at Lucky Mutts is $400 for adult dogs and $250 for seniors. This fee partly helps the shelter cover the costs associated with caring for a dog in foster care.
Lucky Mutts Rescue Adoption Center Details:
4. Underdog Pet Rescue of Wisconsin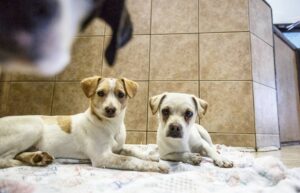 Underdog Pet Rescue of Wisconsin has been in existence since 2012, and they're one of the best small dog rescues in Wisconsin. This non-profit, volunteer-run shelter relies on donations of money and time from the local community.
If you'd like to support the organization in a fun, positive way, consider holding a puppy party! For $150, you can arrange for puppies to come to your workplace and bring a little joy to your co-workers' days. Of course, donations are always welcome, and most are tax-deductible. Speak with a tax adviser for more information. Madison-area businesses are eligible for this program.
If you're ready to adopt your new friend, check out the available cats and dogs on the Underdog Pet Rescue website. You can also find all their adoptable animals through Petfinder, with a biography of each potential bet beneath their pictures. Once you find a pup you love, you can apply, participate in a meet-and-greet, and bring your pup home!
The adoption fee at Underdog Pet Rescue ranges from $250 to $400, depending on the age of the animal you choose. This fee covers spaying or neutering (if age-appropriate), vaccinations, deworming, and microchipping. Dogs will also receive blood and heartworm testing as necessary.
Underdog Pet Rescue of Wisconsin Details:
5. Rescue Gang
Rescue Gang is next on our list of the best small dog rescues in Wisconsin. While they have no physical shelter, Rescue Gang uses a network of foster families to care for dogs until they're ready for placement. Foster families socialize and spoil all pups before they go to their forever homes, making the transition to their new homes as easy as possible.
Rescue Gang does not accept surrendered dogs unless it's an emergency. Instead, they concentrate on finding and rescuing dogs in high-kill shelters. You can bring one of these dogs home by filling out an adoption application. Specify the dog that interests you and give the Rescue Gang Crew details about your family, existing pets, and experience with dogs.
Once your application is approved, you'll interview with the shelter volunteers and meet your potential dog. An adoption fee is due at the time of pickup, and you can expect to pay between $300 and $500 depending on the age and health of your dog.
Rescue Gang frequently hosts fundraisers and other fun events! Whether you volunteer at an event or just show up to have fun, your participation helps support the Rescue Gang mission. Be sure to check out their calendar for more information on what's going on in your area.
Rescue Gang Details:
6. Woof Gang Rescue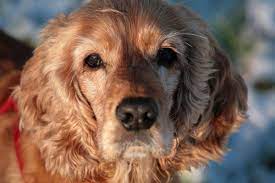 Woof Gang Rescue lists its own pets for adoption and also features courtesy posts from area residents. Please note that it's your responsibility to obtain medical and other important information about your dog, as courtesy posts are not always "vetted" by the rescue.
If you'd like to adopt from Woof Gang Rescue, begin by filling out an application. Tell the team about your history with dogs, and provide vet references if you have them. Let the rescue know what you're looking for in a dog so they can match you with the perfect pup.
Adoption fees at Woof Gang vary by age. You may pay as much as $425 for a puppy or as little as $150 for a senior dog.
All or a portion of your adoption fee may be tax-deductible, as money goes to improving the lives and medical conditions of dogs brought into Woof Gang Rescue. Consult a financial professional for more information.
Woof Gang Rescue Details:
7. Fetch Wisconsin Rescue
Fetch Wisconsin Rescue is the next small dog rescue on our list. This shelter has rescued over 3,500 dogs since opening its doors in 2013. They utilize a network of foster families and volunteers to change dogs' lives.
Adoptive pet parents must be at least 21 years old and have the consent of all adults living in their home. Dogs can't be adopted as gifts for others, but you're welcome to pay the adoption fee for an applicant if you wish to "gift" a dog.
Fetch encourages everyone to be honest on their adoption application, as pups are not adopted on a first-come, first-served basis. Instead, the rescue matches dogs with the most appropriate family according to lifestyle, family members' ages, and the home environment.
Once you're approved for adoption and have completed a home visit, you will pay an adoption fee. Fees are based on your dog's age and range from $400 (for puppies) to $200 (for senior dogs). Your adoption fee includes vaccinations, spaying or neutering, microchipping, and a free training class to help the transition go smoothly.
Fetch Wisconsin Rescue Details:
8. Lucky Dog Small Breed Rescue
Lucky Dog Small Breed Rescue is in Fond du Lac, Wisconsin. It is a smaller non-profit shelter relative to the other rescues on our list. Lucky Dog typically only has one or two dogs available at a time. Still, they make sure that their pups receive plenty of love and care before finding a home like yours!
This shelter ensures all dogs receive a thorough vet check before going to their forever homes. Dogs may come from homelessness or a high-kill shelter. Some are owner-surrenders, and others have experienced abuse. In any case, your pup will be socialized and re-acquainted with family life to ensure it is comfortable once in its forever home.
The adoption application asks about your family and other aspects of your home and lifestyle. Your answers will help the shelter determine whether you're a good fit for one of their dogs. As this shelter is so small, you may have to wait a while until the perfect match comes along.
Consider attending a fundraiser if you'd like to support Lucky Dog Small Breed Rescue beyond a typical donation. They hold raffles, dinners, walks, and other events. Your attendance and contribution will help save more dogs from dangerous situations.
Lucky Dog Small Breed Rescue Details:
Frequently Asked Questions
Where is the best place to get a small dog?
Rescuing a dog from a local animal shelter is a rewarding experience for both you and your new furry friend! By rescuing a pup, you're saving the life of an animal who has had a difficult past and supporting a local organization that is doing good.
Which dogs are hardest to get adopted?
If you're interested in adopting a dog that isn't everyone's first choice, consider rescuing one that has a black coat, is older, or has a disability.
What's the nicest small dog?
There are too many amazing small dog breeds to choose just one as the nicest! Some popular small dog breeds include the Maltese, the Miniature Poodle, the Boston Terrier, the Dachshund, the Yorkshire Terrier, the Chihuahua, and the Pomeranian. Of course, this is only a short list. You should do thorough research to help you decide which dog is right for you.
Small Dog Rescues in Wisconsin
The shelters we've researched and chosen to include on our list are some of the best small dog rescues in Wisconsin. They are all non-profit organizations with the common goal of reducing pet homelessness across the state.
Before you shop, adopt! By choosing a dog from one of these rescues, you help an at-risk dog get the second chance it deserves. Whether your pup comes from the streets of Milwaukee, a high-kill shelter, or a puppy mill, it will be forever grateful that you cared enough to call it your own.
For more guides similar to this list of small dog rescues in Wisconsin, you can check out:
Before you adopt a small dog from a rescue shelter in Wisconsin, you can learn more about small dogs by watching "10 Surprising Facts About Small Dogs (#6 is Baffling)" down below:
Garrett loves animals and is a huge advocate for all Doodle dog breeds. He owns his own Goldendoodle named Kona. In addition, he volunteers at the Humane Society of Silicon Valley, where he fosters dogs and helps animals. Garrett enjoys writing about Doodles and believes that dogs can teach humans more about how to live than humans can teach a dog.
Why Trust We Love Doodles?
At We Love Doodles, we're a team of writers, veterinarians, and puppy trainers that love dogs. Our team of qualified experts researches and provides reliable information on a wide range of dog topics. Our reviews are based on customer feedback, hands-on testing, and in-depth analysis. We are fully transparent and honest to our community of dog owners and future owners.