Do you really want a puppy but don't have the budget to buy an expensive one? Don't let your finances trample your desire for a companion. To help you out, here is a comprehensive list of places where you'll likely find puppies for sale in Chicago under $500.
Before you scroll further down this guide, check out these related articles: 5 Best Pitbull Rescues in Chicago! (2023) and 4 Best Indoor Dog Parks in Chicago! (2023).
1. PAWS Chicago
PAWS Chicago is one of the leading animal welfare organizations that has been making an impact in the lives of rescued animals for the past 25 years. Since its inception, the rescue has rehabilitated and rehomed 70,000 pets and continues to provide its services in Chicago.
They currently have three facilities under their name, including an adoption center, a clinic, and a training center. They educate and create awareness through their outreach program coupled with their facilities to ensure the best for the animals they have rescued.
You may choose to get your puppy from here, but if you can't keep it forever, they also offer foster programs. The main aim of PAWS Chicago is to create a community that operates on a no-kill policy and to develop a sustainable model that educates people while also creating a standard for the welfare of animals.
All the dogs at PAWS Chicago are spayed or neutered and have had their required vaccinations depending on the puppy's age. Moreover, all dogs are fitted with a microchip, leash, and collar, so they can be traced if lost.
The best thing that comes with your puppy, even with a minimal price, is a lifetime guarantee and support by PAWS Chicago. If your puppy gets sick within the first two weeks of adoption, PAWS Chicago covers the medical cost for the puppy while giving free visits to a veterinarian.
PAWS Chicago Details:
2. One Tail At A Time
One Tail At A Time is a 501(c)(3) charitable organization that aims to end pet homelessness by making adoption easy and accessible for all pet lovers. Founded by five dog-loving friends in 2008, One Tail At A Time saves dogs from high-kill animal shelters and finds them loving homes.
To adopt a puppy, you've to meet the rescue's eligibility criteria, which include the following:
Be at least 18 years of age
Must have proof that your residence allows pets; the organization checks for height restrictions on HOAs.
Your existing pets must be up to date on vaccinations
Have valid identification documentation (e.g., passport, driver's license, or state ID)
The best part about getting a puppy from a dog rescue is the cost and benefits it covers. At One Tail At A Time, the adoption fees are as follows:
Puppies (0 – 6 months): $350
Adult Dogs (6 months – 7 years): $300
Senior Dogs (7 years and older): $150
This adoption fee includes on-schedule vaccinations, deworming, spay/neuter surgery, and a microchip. To start the adoption process, fill out the online adoption application and submit it along with a $50 deposit.
One Tail At A Time Details:
3. Greenfield Puppies
Next on our list of places where you can find puppies for sale in Chicago under $500 is Greenfield Puppies. It is an online platform that connects responsible dog sellers to buyers, and it has been working for over two decades to help puppies find suitable homes.
Greenfield Puppies has a 4.3 rating on Trust Pilot; more than 77% of customers have left five-star reviews that laud the platform for its transparency, quality of puppies, and ease of processes. Some have criticized the website for hosting unethical breeders, but the percentage of these complaints is less than 16%.
To their credit, Greenfield Puppies responds to all bad reviews, and their customer support looks into all the issues until the customers are satisfied. This aligns with their policy; the agency claims to prioritize the well-being of the puppies they advertise.
Greenfield claims to have a strict screening process for sellers that want to advertise their puppies on the platform. It only authorizes ethical breeds that meet the agency's standards. Furthermore, it claims to prioritize animal welfare and strictly prohibits puppy mills or unethical breeders.
Greenfield representatives visit each seller to ensure they are legitimate sellers, not puppy mills. To further assure their audience that they will have a healthy dog, Greenfield puppies recommends and requests breeders to take all the necessary measures for their health, such as vaccinations or deworming.
It also encourages buyers to visit the seller and see the conditions of the dogs, their environment, and their health status before purchasing.
If you are in a different state and want your puppy to be shipped, Greenfield Puppies makes sure that your puppy is handed over to you most safely and comfortably. Although they may require an additional charge for shipping, each puppy that is being shipped to you comes with a puppy carrier as well as water and food dishes.
Greenfield Puppies Details:
4. Puppy Connector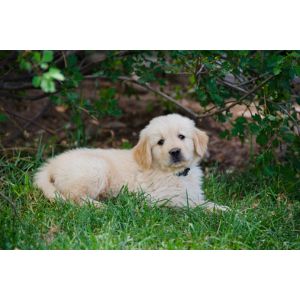 Puppy connector is another online advertising agency connecting potential adopters with responsible sellers. The website claims to be the "premier" puppy advertising agency in the United States and has an extensive list of puppies for sale in Chicago under $500 to back its claim.
Let's talk about the good things first. Puppy Connector follows a uniform health standard policy and maintains strict quality checks regardless of the puppy's price. Their discounted puppies — in other words, puppies under $500 — have to meet the same quality standard as the higher-priced dogs.
All the puppies listed have been vaccinated, dewormed, and have been provided with necessary healthcare, even if they are coming at a lower rate. Puppy Connector verifies the health of all puppies being advertised on its platform by asking sellers to provide hard copies of all medical and vaccination certificates via email or in person.
In addition, they provide a 10-day replacement/refund guarantee to all buyers. Buyers must get their puppies checked by a state-licensed veterinarian for a head-to-tail health evaluation. If the vet finds genetic abnormalities or serious health issues with the puppy, the seller will offer a replacement of equal value or a full refund.
Puppy Connecter offers domestic and international transport services through its trusted transport service providers. It allows you to choose a transportation service of your choice, but they do not connect people to services that do not make the safety and comfort of the dogs a priority.
This online puppy advertising agency has a trust score of 92 on Scam Advisor, but it does not have any reviews on its Facebook page. It is also not listed on Trust Pilot and doesn't have a strong social media presence; the number of followers and engagement is quite low on Facebook and Instagram.
Despite these concerns, the 10-day money-back guarantee puts our minds at ease. However, we strongly recommend verifying the authenticity of the sellers by visiting them on-site and checking the condition of their puppies and parent dogs.
Puppy Connector Details:
What to Consider When Buying $500 Puppies in Chicago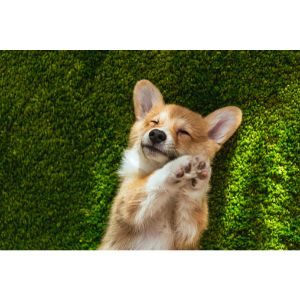 Dogs make the perfect companion because of their loyalty and friendly nature. Need someone to fill your heart with love? No one can do it better than a fluffy little puppy that isn't heavy on your pocket, either.
Since puppies are young, they are not just easier to train, but they can also adapt well to their surroundings. When you buy a puppy, it will be an experience akin to raising a child. While the process may seem daunting, your loving puppy will make it worthwhile.
Whether you get a puppy from a breeder or a low-cost one from the above sources, it is essential to be prepared for the cost of raising a puppy. Getting a pet is a lifetime commitment, so you should get into one with your eyes wide open.
How to Choose Puppies for Sale in Chicago under $500
You must make sure that you are not being scammed by an unethical breeder before you purchase or adopt puppies in Chicago under $500. Here are a few ways in which you can avoid online scams:
Ensure that the breeder or adoption center you are choosing is reliable. A reliable seller will not just offer a health guarantee for their dog but also make sure that they are supporting the new house in taking the best care of the puppy.
Make sure that the breeder or adoption center is legitimate. Genuine breeders will offer either full or half AKC registration for their dogs and take actions that benefit the dog and not just the owner.
A genuine breeder will take the time to evaluate who they are handing over the dog to; therefore, choose breeders/sellers that conduct background checks, ask for references, and conduct interviews.
When buying puppies for sale in Chicago, make sure that you are selecting an organization that offers health certification or medical cover in case the puppies have not had their age-related vaccinations or medical procedures.
Frequently Asked Questions
Where is the best place to get a puppy?
Before expanding your puppy search outward, start with your local animal shelters or rescues. They will strive to match you with a dog who fits your personality and lifestyle.
When should I start training my puppy?
You can begin socializing and training your puppy at seven to eight weeks.
Do puppies need to pee at night?
Yes, puppies under four months will typically need an overnight potty break several hours after going to bed.
Conclusion for "Where Can You Find Puppies for Sale in Chicago Under $500"
Whether or not a puppy is pricey, all of them are equally important and deserve great care and love. If you are lucky to find a puppy for sale in Chicago under $500, it's an offer that one can't beat.
However, an affordable puppy does not mean that it requires any less love or care. While these sources offer help in finding a puppy, make sure to check out the breeders and concerned parties through proper research so that you make no mistakes when buying or adopting a puppy.
If you find this guide, "Where Can You Find Puppies for Sale in Chicago Under $500," informative, try these other topics:
Before you find a puppy for sale in Chicago under $500, you can learn more about puppy care by watching "FIRST DAYS WITH NEW PUPPY! 🐶 Everything You Need to Know and Do" down below:
Garrett loves animals and is a huge advocate for all Doodle dog breeds. He owns his own Goldendoodle named Kona. In addition, he volunteers at the Humane Society of Silicon Valley, where he fosters dogs and helps animals. Garrett enjoys writing about Doodles and believes that dogs can teach humans more about how to live than humans can teach a dog.
Why Trust We Love Doodles?
At We Love Doodles, we're a team of writers, veterinarians, and puppy trainers that love dogs. Our team of qualified experts researches and provides reliable information on a wide range of dog topics. Our reviews are based on customer feedback, hands-on testing, and in-depth analysis. We are fully transparent and honest to our community of dog owners and future owners.