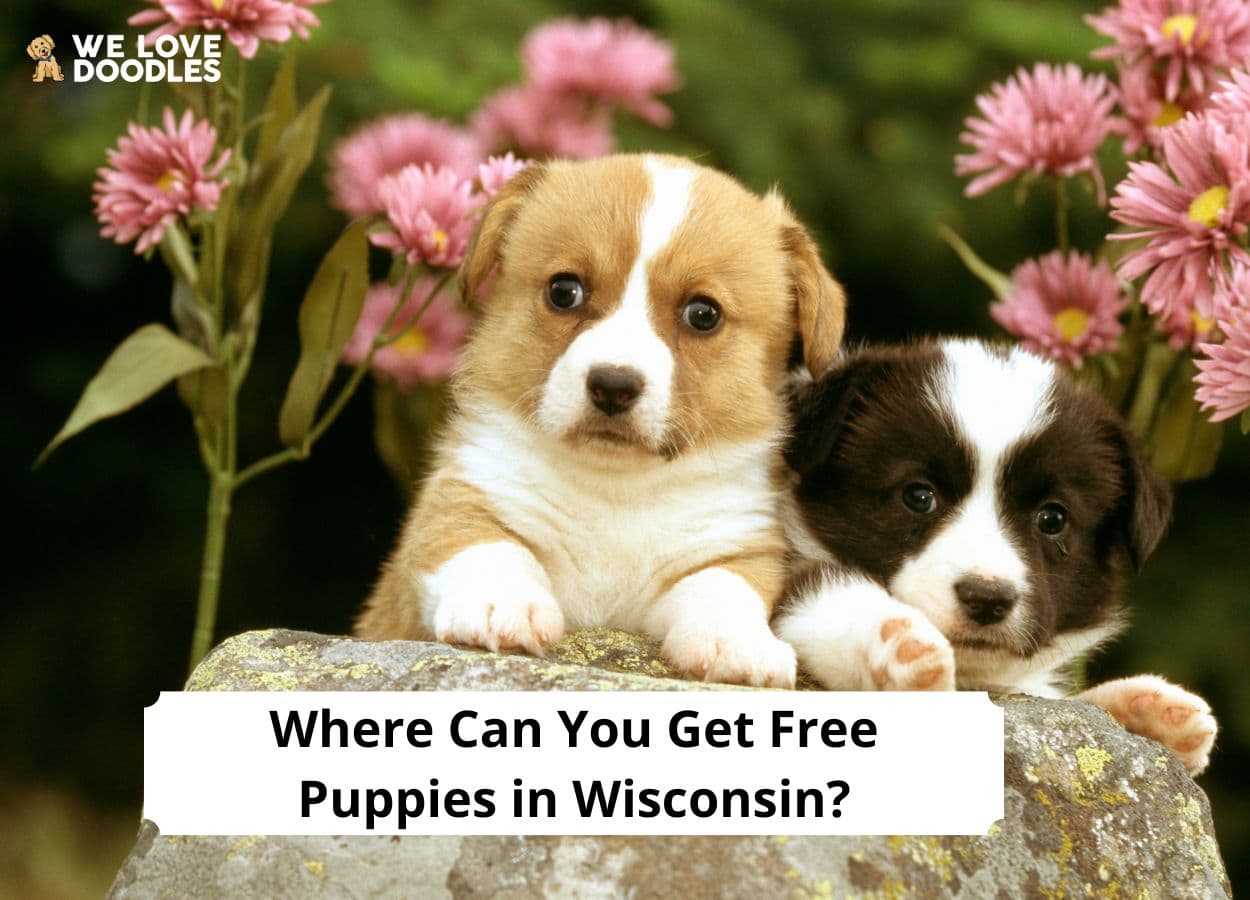 If you're searching for free puppies in Wisconsin, you've come to the right place. Finding free puppies in Wisconsin can be quite a daunting experience. That's why we've prepared this guide to help you out.
If you are looking for definitive results about getting free puppies, there's no such thing as free puppies. Even if you get a puppy without cost, you'll have to spend on their screening, vaccination, food, etc.
However, there are some options and alternatives that you can consider. Suppose you're looking to adopt a dog and aren't particular about the breed. In that case, you can technically find free dogs of various ages and sizes on Facebook groups, Reddit, Instagram, humane societies, etc.
This article will highlight some of the best options to get free puppies in Wisconsin and what you need to be aware of before taking your free puppy home. So, if you're looking for a free furry friend or are just asking for a friend, keep reading.
Before you scroll down this guide, "Where Can You Free Puppies in Wisconsin," you can check out these other dog recommendations from our team at We Love Doodles: Best Pitbull Rescues in Wisconsin and Best Beagle Rescues in Wisconsin.
Find Free Puppies Near Me in Wisconsin
Our team at We Love Doodles created this guide to help you find free puppies in Wisconsin.
Puppy Product Recommendations: Best Pet Insurances For Large Dogs and Best Whelping Heating Pads For Dogs.
1. Social Media
A good place to start looking for free puppies is social media. For example, Facebook groups in your area featuring a 'free dog adoption' handle or Instagram pages with the hashtag #dogforfree. Here are some examples.
Free Animals of Wisconsin
One such group is Free Animals of Wisconsin, an animal group created 7 years ago that connects pet enthusiasts with various animals, including puppies, abandoned or surrendered by owners. As the name suggests, there is no rehoming fee involved. Moreover, there is no extra charge for cages, kennels, collars, etc.
However, you do need to join the group to access information. The page admin states that offering adoption fees or suggesting places that charge fees are strictly prohibited. Moreover, individuals must be 18 years of age or above to get a free puppy and should reside in Wisconsin, Minnesota, Michigan, Iowa, or Illinois.
There are many positive reviews on their page by satisfied customers, and the admin routinely shares pictures and details of available puppies and litters. So, if you're interested in getting free puppies in Wisconsin or want to connect with someone in a nearby state who deals with free puppies, this page can help you.
Free Animals of Wisconsin Details
Free Chihuahua Puppies
If you're a Chihuahua lover, this page is for you. Created just five months ago, free Chihuahua puppies have gained 118 members quickly. The page admin motivates family, friends, and pet enthusiasts to join their community.
Their image gallery features pictures of many free Chihuahua puppies for potential adopters. The good thing about this group is that it is open and public, so you don't need to join or request access to view puppies.
Moreover, if you create a personalized post indicating what kind of puppy you are looking for, i.e., mention the dog's gender, age, color, and location, those complying with the requirements can comment on your post and connect with you.
If interested in adoption, you can directly contact two admins. They haven't mentioned a particular area they cater to, so you can coordinate with them about transporting your Chihuahua safely to your location.
Free Chihuahua Puppies Details
Completely Free Puppies Too Great Homes
Completely Free Puppies Too Great Homes is a Facebook page with 7,000 members and is growing. Created less than a year ago, it features many free puppies in need of loving homes forever. The page is run by an individual (admin) whom you can contact for the group's guidelines and regulations.
This group is public and open, so you can access all their posts without joining it. In addition, you can create personalized posts and connect with people giving away puppies of your choice.
Completely Free Puppies Too Great Homes Details
2. Craigslist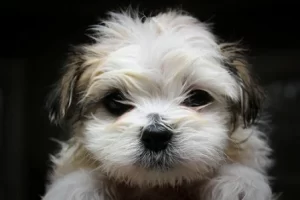 Another online platform you can use for locating free puppies is Craigslist. This forum allows pet enthusiasts to post classified ads to rehome pets (not sell). You can search for dog adoption ads in your local area and also search for specific breeds.
Some ads even have pictures of the dog so potential adopters can see their physical looks. Information about their age, temperament, medical fitness, and health is also provided in some cases.
If a particular ad looks appealing, you can directly contact the owner on Craigslist via phone or email (whatever source they've given in the ad) and find out more information about the potential puppy. The final decision will be strictly between you and the owner.
Craigslist Details
3. Local Dog Shelters and Rescues
The most common sources of healthy, happy, and medically-guaranteed puppies are government-owned dog rescues and shelters. However, sometimes these organizations become saturated and overpopulated, which motivates them to give away puppies for free rather than putting them down.
Contrary to popular belief, these organizations found that adoption promotions were highly successful for their 'free animal' and 'name your price.' There was no subsequent increase in adoption return rates as expected. Instead, there was a significant increase in adoptions.
Moreover, the best part about these organizations is that you can often find a variety of dogs available instead of just one particular breed. So, if you're looking for free German Shepherds, Rottweilers, Whippets, or any other breed, these facilities are your best bet.
You can contact their representatives via email or phone to determine whether your local shelters and rescues are giving away free or discounted puppies. Preferably, you can visit them to see what kind of facility they are running and the adoptable dogs available.
The facility will ask for your details and might even conduct a phone interview to assess whether you are qualified to adopt a puppy. If they find everything is in order, you'll be scheduled for a meet and greet and shown the puppies that are up for grabs.
Wisconsin Humane Society Ozaukee Campus Details
Website: Wisconsin Humane Society Ozaukee Campus
Address: 630 W. Dekora St., Saukville, Wisconsin
Phone Number: (262) 377-7580
Email Address: ohsarrivals@wihumane.org
The Washington County Humane Society Inc. Details
Website: The Washington County Humane Society Inc.
Address: 3650 State Road 60, Slinger, Wisconsin
Phone Number: (262) 677-4388
Email Address: lost@wchspets.org
Eastshore Humane Association Details
Website: Eastshore Humane Association
Address: 1100 Park St, Chilton, Wisconsin
Phone Number: (920) 849-2390
Email Address: ehashelter@gmail.com
Wisconsin Humane Society Details
Website: Wisconsin Humane Society
Address: 4500 West Wisconsin Avenue, Milwaukee, Wisconsin
Email Address: companion@wihumane.org
Elmbrook Humane Society Details
Website: Elmbrook Humane Society
Address: 20950 Enterprise Avenue, Brookfield, Wisconsin
Phone Number: (262) 782-9261
Email Address: elmbrookhs@ebhs.org
Humane Animal Welfare Society of Waukesha County Details
Website: Humane Animal Welfare Society of Waukesha County
Address: 701 Northview Road, PO Box 834, Waukesha, Wisconsin
Phone Number: (262) 542-8851
4. Local Breeders
After rescues and shelters, your local dog breeders are the next best place to find healthy, happy, vaccinated, and microchipped puppies. Although reputable breeders sell puppies and don't often give them for free, sometimes a puppy may not have been adopted for quite some time, and the breeder may offer it for free to find a suitable home.
Alternatively, the breeder might be closing business and would like to rehome the last of its puppies. In both these cases, the breeder might offer discounted rates or give away the puppies for free if they feel the client is worth it.
However, beware of backyard breeders and puppy mills that use unethical breeding practices and are just looking to dispose of sick or abused puppies. The best resources for locating authentic breeders are the American Kennel Club (AKC) and the Continental Kennel Club (CKC).
Potential puppy enthusiasts are recommended to begin their search by contacting the AKC Parent Club. You can also search online for local breeders in your area and contact them to check for credibility and reliability.
Local Dog Breeder Details
5. Adoption Forums
Our final pick for getting free puppies in Wisconsin is pet adoption forums. These online communities consist of rescues, shelters, adopters, volunteers, fosters, professionals, and dog enthusiasts seeking or sharing information about various breeds of dogs.
To connect with like-minded people, you can join a pet forum to inquire about adopting a free puppy or search online for postings about free adoption offers, which will lead to a relevant forum. Moreover, some pet adoption forums offer free membership if you abide by community regulations.
A reputable example of such a forum is Maddie's Pet Forum which features round-the-clock conversations regarding animal welfare – you're bound to find someone giving away free puppies here.
Online Pet Forum Details
More Information About Getting Free Puppies in Wisconsin
As mentioned above, you can bring home free puppies without any upfront cost. However, pet ownership involves hidden costs, so your puppy isn't free.' No matter what medium you choose, ethical and credibility issues have been raised about getting puppies from these platforms.
So, be sure to get a puppy from credible sources. The best place to start your search is adoption-fee-free events hosted by local shelters. These are the most reliable and responsible places to find free puppies. Secondly, ask coworkers, friends, and professionals involved with dogs to look for free puppies.
They might know someone whose pet dog has recently had puppies that need a new home after the weaning age (around 8 to 12 weeks). Thirdly, scan your daily or weekly newspaper.
These regional or local weekly publications generally have a single page featuring classifieds in which you can usually find a segment devoted to or advertising dogs for adoption. You can also find ads labeled "free puppies in need of a good home."
Lastly, the internet is a huge resource for free, cheap, or low-cost puppies. However, make sure you verify the source. For instance, Craigslist is a potential venue for locating free puppies.
However, if you choose this source, carefully go through the entire listing and make all relevant inquiries: why is the dog being given away? What is its health status? Is it spayed or neutered?
Conclusion For "Where Can You Get Free Puppies in Wisconsin"
If you've decided to adopt free puppies in Wisconsin, be ready for a long wait. There's usually a significant demand for free or discounted puppies, and relevant organizations often have long waiting lists. But if your resource is genuine, you'll soon be united with an adorable puppy and a lifelong canine companion.
However, raising puppies requires significant investments, especially for certain breeds with specific medical problems or dietary requirements. This doesn't only include money but also involves time, energy, and patience. So, decide to adopt an animal after due consideration.
If you find this guide, "Where Can You Get Free Puppies in Wisconsin," you can check out these other dog-related articles from our team:
Before you find free puppies in Wisconsin, you can learn more about getting free puppies by watching "How to Get Free Puppies" down below: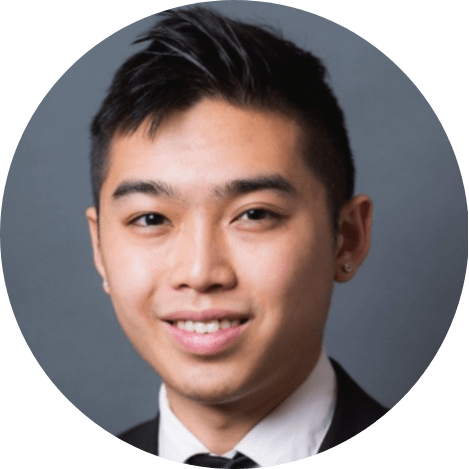 Andy is a full-time animal rescuer and owner of a toy doodle. When he's not saving dogs, Andy is one of our core writers and editors. He has been writing about dogs for over a decade. Andy joined our team because he believes that words are powerful tools that can change a dog's life for the better.
Why Trust We Love Doodles?
At We Love Doodles, we're a team of writers, veterinarians, and puppy trainers that love dogs. Our team of qualified experts researches and provides reliable information on a wide range of dog topics. Our reviews are based on customer feedback, hands-on testing, and in-depth analysis. We are fully transparent and honest to our community of dog owners and future owners.