Here's what you should know if you're searching for the best Beagle rescues in Wisconsin. Beagle rescues are some of the best locations to search when you want to adopt a Beagle. Although these pets can be rowdy, they are intensely loyal and playful.
Beagles are curious and fun dog breeds with a host of benefits. Adopting one into your home can create happy memories for years to come. Shelters may receive Beagles often since this dog is among the most common breeds. Beagles have plenty of love and play to offer.
Some families may fall on hard times or go through financial hardships that force them to surrender their Beagles to shelters that can house, feed, and care for their furry friend until they find a new home. Read on to learn more about the best Beagle rescues in Wisconsin and why Beagle adoption can be the best choice for you and your family.
Before you scroll down this list of Beagle rescues in Wisconsin, you can check out these other rescue shelter recommendations from our team at We Love Doodles: Best Boston Terrier Rescues in Wisconsin and Best Corgi Rescues in Wisconsin.
Before Adopting a Beagle Companion From a Rescue Shelter in Wisconsin
Beagles are curious and merry dogs who love affection and playtime. These dogs are perfect companions for families who love bringing their precious puppies on adventures with the family. Beagles are famously friendly and will have you and your family constantly engaged with others they choose to introduce themselves to. Thankfully, Beagles don't drool much, but they may shed a lot, meaning you'll need to clean often to keep any dander or allergies at bay.
Beagle Temperament, Size, and Lifespan
Beagles are sweet and fun-loving but protective. This dog breed has no problem standing up to any threat or danger if it means keeping their loved ones safe, especially children in the home.
Beagles may not be large, but they can be intimidating when they feel something or someone is a threat. Beagles are usually no taller than 15 inches and weigh less than 30 pounds. Beagles can live up to 15 years, making them a perfect companion for a family home.
Why Are There Beagles in Rescue Shelters in Wisconsin?
Beagles end up in shelters for a few reasons, but the most common is family financial hardship. Families who have come across hard times may not be able to handle the cost of dog food, medical care, and grooming needs. These families may have to choose to surrender their Beagles to a shelter or rescue service while they improve their financial situation.
Fortunately, many families are willing to take in animals from the shelter and give them loving homes. Families moving to a far-off location might also surrender their Beagles if they have trouble moving with the dog. However, this is less common.
Why Should You Choose a Rescue Shelter to Adopt a Beagle Companion?
Beagle adoption is beneficial for a few reasons. Not only will you be adopting a loving and protective pet who will keep you safe, but you'll be adding a family member to your home.
Additionally, adopting a Beagle means offering care, love, and attention to a needy animal. This means the shelter or rescue you have adopted from will be able to give more of their resources and time to other animals who need it.
Are Beagles Good Pets to Raise in Wisconsin?
Beagles make perfect pets and will likely fill your home and life with endless joy and optimism. This dog breed is characterized by play and enjoyment through spending time with others. Beagles will gladly lay in your lap all day, play outside in the backyard with small children, or relax by a fire with loved ones.
Beagles are the perfect companion for any home, whether you have small children or not. This dog breed does well with any pets and children and is so flexible and versatile you may not know what to do with them.
Find a Beagle Rescue Shelter Near Me in Wisconsin
These Beagle and other animal rescues are the perfect locations to search for your next furry friend. Although many of these rescues don't focus entirely on Beagles and Beagle adoption, you can find a lovable rescue Beagle from one of these facilities.
Beagle Product Recommendations: Best Pee Pad Holders For Dogs and Best Dog Scooting Treatments.
1. Wisconsin Humane Society
The Wisconsin Humane Society holds many community events to help their animals find forever homes and spread the word about why adoption is so important. This facility will accept cats, dogs, and small mammals, making it ideal for families who want a Beagle or other animal. Although this facility doesn't target Beagles, they have all the information a prospective Beagle owner will need to ensure their dog is healthy and happy.
Wisconsin Humane Society Details
2. Lucky Mutts Rescue
Lucky Mutts Rescue has been operating since 2015 with the mission to offer all medical services to animals in need, including spay/neuter services, vaccinations, microchipping, and medicinal treatments to dogs in need.
This shelter was created to fight euthanasia and help pets find forever home with families who want them. Lucky Mutt Rescue will help any dog in need, but they know everything Beagles need to thrive, making them a perfect location to search for the Beagle of your dreams.
Lucky Mutts Rescue Details
3. Hoovers Hause All Dog Rescue
Hoovers Hause All Dog Rescue loves dogs and focuses on ensuring that every dog they come across finds the perfect family and home. There are many facilities that this company operates from, including locations in Wisconsin.
Hoovers Hause All Dog Rescue will provide vaccinations, spay or neuter services, deworming medication, and microchipping to ensure that all dogs are healthy before going home.
This location also encourages Wisconsin residents to become foster parents to help dogs stay off the street and have somewhere loving to stay until they find the perfect home.
Hoovers Hause All Dog Rescue Details
4. Diamond Dogs Rescue
Diamond Dogs Rescue focuses not on Beagles but on all dogs that come through their doors. However, the staff is seasoned and trained to know exactly what a Beagle needs to be happy and healthy.
The mission behind Diamond Dogs Rescue is to get dogs off the street and into homes that can offer them everything they need. This rescue places the utmost importance on adoption, fostering, volunteering, and donations to help dogs in need, including Beagles.
Diamond Dogs Rescue Details
5. Biggie Paws Rescue Inc
Biggie Paws Rescue Inc. vows to rescue all dogs, regardless of size. This location encourages locals to adopt one of the stunning dogs they have ready for their home, many of which are Beagles who would love a family to play with.
You may also foster or volunteer with this facility to offer the animals the best care and attention available. Biggie Paws doesn't focus only on Beagles. Still, they have plenty of resources and educational information to ensure that all Beagles have the care, attention, and love they need to be happy and healthy.
Biggie Paws Rescue Inc. Details
6. Fetch Wisconsin Rescue, Inc
Fetch Wisconsin Rescue is a dog shelter that focuses on adoption, fostering, volunteering, and sharing education on what it's like to raise and own a dog. This facility ensures that each of their dogs is in good health and safe to go to their forever home before they leave.
Although this facility doesn't focus on Beagles specifically, they are happy to help every Beagle that enters the location and are dedicated to meeting their needs. Fetch Wisconsin Rescue is the ideal place for dogs who need rehabilitation from abuse or neglect.
Fetch Wisconsin Rescue, Inc. Details
7. JR's Pups N Stuff
is a small rescue that boasts a big heart. This facility will take in dogs, including Beagles, cats, and small mammals. JR's Pups N Stuff seeks to get all its animals into a forever home that will care for them and love them unconditionally.
Consider adopting, fostering, volunteering, or donating to help animals in need find a perfect home, including the many Beagles in and out of this facility.
JR's Pups N Stuff Details
8. Little Buddies Rescue
Little Buddies Rescue began as a Bichon Frise rescue and shelter. However, this organization quickly noted how much care, attention, and little affection dogs need and started taking in other small dogs.
This facility focuses more on small dog breeds like Chihuahuas, Bichon Frises, and Dachshunds, but Beagles are also small and may receive care from this location.
Check with Little Buddies Rescue to see if they have any Beagles for adoption. Alternatively, consider volunteering or fostering to help this organization fulfill its mission to care for small dogs.
Little Buddies Rescue Details
9. Rescue Gang
Rescue Gang is a shelter that relies on the kindness of volunteers to save nearly 400 animals every year from homelessness. Although this facility doesn't focus only on Beagles, many Beagles come in and out of this facility every year. Consider donating supplies or money to help them keep their doors and hearts open.
Rescue Gang Details
10. Underdog Pet Rescue of Wisconsin
The Underdog Pet Rescue of Wisconsin hosts many adoption events and awareness seminars to help others understand the importance of pet adoption. This facility does more than dog rescue.
They also provide services for cats and small mammals, and their mission is to provide medical care and attention to every animal that comes through their facility. Although Underdog Pet Rescue of Wisconsin doesn't focus on Beagles, they will give Beagles all the attention and love they deserve.
Underdog Pet Rescue of Wisconsin Details
Conclusion For The "Best Beagle Rescues in Wisconsin"
Beagles are among the most common dog breeds, but there are many Beagles without a good home with love, care, and attention. Many Beagles remain in shelters for several months until a perfect family can be found.
Adopting a Beagle is a perfect way to help ensure animals are cared for and receive the love they deserve. Consider adopting an animal so the shelter can make space for another needy animal.
Many of the best Beagle rescues in Wisconsin have all the resources and education you and your family need to get started on adopting a Beagle into your home.
For more guides similar to this list of Beagle rescues in Wisconsin, you can check out these other dog rescue shelter recommendations from our team:
Before you adopt a Beagle companion from a rescue shelter in Wisconsin, you can learn more about this dog breed by watching "Things Nobody Tells You About Owning a Beagle" down below: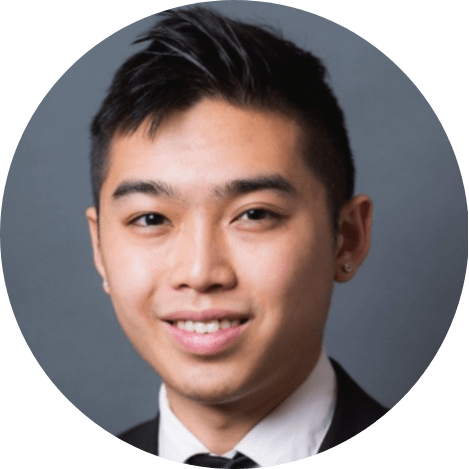 Andy is a full-time animal rescuer and owner of a toy doodle. When he's not saving dogs, Andy is one of our core writers and editors. He has been writing about dogs for over a decade. Andy joined our team because he believes that words are powerful tools that can change a dog's life for the better.
Why Trust We Love Doodles?
At We Love Doodles, we're a team of writers, veterinarians, and puppy trainers that love dogs. Our team of qualified experts researches and provides reliable information on a wide range of dog topics. Our reviews are based on customer feedback, hands-on testing, and in-depth analysis. We are fully transparent and honest to our community of dog owners and future owners.