If it's your first time bringing home a Chihuahua, then you're probably wondering how to care for a Chihuahua puppy. Are you comparing different breeds to see which one sounds like a good choice? If your heart is set on this cute breed, then you're going to want to continue reading this article. This breed has specific needs that you must know beforehand. With this guide and enough preparation, you can give your Chihuahua the best home ever.
Before scrolling down this article "How To Care For a Chihuahua," these guides could help you on your journey of raising a dog: How To Get Your Dog To Respect You and How Long Does Dog Grooming Take?
What Are Chihuahuas Like?
Size and Appearance
Named after a city in Mexico, this dog breed is considered the smallest in the world. The Chihuahua weighs between 1.5 and 3 kilograms, with an average height of 15 to 23 centimeters. This breed has two kinds of coats: long and smooth. These tiny canines come in various colors, ranging from pure white, black, brown, or silver. Their fur can also have gorgeous combinations of earth tones or spotted markings.
Personality
Chihuahuas are highly energetic and agile dogs that make excellent companions. These loyal pets attach themselves to one person in the family. This chosen person is usually the one who cares for them the most. On the reverse side, these small dogs are fiercely territorial. They may act aggressively toward strangers or whatever they consider a threat.
Chihuahua Questions: How Smart Are Chihuahuas
Feeding Your Chihuahua
What Kind of Food Should You Give Your Chihuahua?
The key here is to offer a balanced and nutritious diet. Raw dog food ensures that your Chihuahua has good digestion, healthy teeth and gums, a shiny coat, and an improved immune system. Kibble is the most common type of dog food for Chihuahuas. If you have the budget for it, raw dog food is your best option. Since natural dog food does not undergo high temperatures, it still contains essential nutrients for your dog's growth. When you purchase meat, check the label. If the package states meat, don't buy that product. It may contain meat by-products like inner organs, ears, beaks, etc. You want to be sure of what your dog is consuming. Instead, choose products labeled clearly as chicken, beef, lamb, and so on.
What Foods Are Dangerous for My Chihuahua?
The following foods are deadly for dogs, so never offer them to your Chihuahua:
onion, garlic, leeks, shallots, chives
pecans, walnuts, macadamia nuts
grapes, raisins, currants, cherries
caffeinated drinks
apple cores or other fruit pits
eggplant, avocado, bell pepper, tomato
wild mushrooms
Avoid giving your pet anything that has:
corn
gluten
milk
fillers
artificial additives or dyes
processed fats
The jury is still out about grain-free food. A few years ago, the FDA warned pet owners about a link between dilated cardiomyopathy (DCM) in Chihuahuas and certain dog food brands.
Other Chihuahua Questions: Why Do Chihuahuas Burrow? and Why Does My Chihuahua Have Floppy Ears?
How Much Food Should You Feed an Adult Chihuahua?
One of the advantages of taking care of a Chihuahua is that they don't require as much food as bigger dogs. On average, a Chihuahua consumes anywhere from ½ to 1 and ⅓ cups of food per day. The exact daily portion depends on the metabolism, activity level, and weight of the dog. Once your Chihuahua turns into an adult, you will have to serve food according to their body weight.
An adult Chihuahua requires 35 calories per pound of body weight. This means that you can't leave food out as you used to when your pet was still a puppy. It's best to have a feeding schedule for your adult Chihuahua. This helps prevent over-eating and excessive weight gain. Remember, even a few extra pounds can be too much to handle for your small charge. Always measure food portions carefully.
Chihuahua Food Recommendations: Best Wet Dog Food For Small Breeds and Best Dog Food Without Chicken.
How Can I Prevent My Chihuahua From Becoming a Picky Eater?
Chihuahuas are known to be selective with their food. To reduce the chances of your Chihuahua becoming a fussy eater, follow these steps:
Provide a Variety of Flavors: Keep mixing up food for your Chihuahua. Don't let your pet get accustomed to one kind of food. For example, serve dry food one day and moist on the other. Hopefully, the range of flavors and textures will whet your dog's appetite. Just ensure that you feed your Chihuahua nutritious food.
Don't Give in to Fussy Behavior: If your Chihuahua is fussing over food, you must not give in. Your Chihuahua will quickly understand that refusing to eat is not a viable option. Otherwise, you will reinforce this desirable behavior and lose the battle.
Watch Out for Hypoglycemia: A dog on a limited diet has a higher chance of having hypoglycemia, a condition where the body's blood sugar levels drop drastically. Shivering, seizures and lethargic movements are signs that your dog is suffering from hypoglycemia. A quick remedy for this is to stock Karo syrup in your house. This super-sweet liquid gives an instant boost to blood sugar levels. Rub some syrup on the gums of your Chihuahua, and immediately go to the vet for further treatment.
If you serve anything that your Chihuahua doesn't like, it may not eat for days. Your pet may end up starving until it realizes that there is no other option.
Chihuahua Questions: Are Chihuahuas Mean Dogs and Why Are Chihuahuas So Aggressive?
Training and Exercising Your Chihuahua
How Should I Potty Train My Pet?
Since Chihuahuas are pretty small, they defecate more often. You don't want to spend hours cleaning poop or taking your pet outside for potty breaks. That's why potty training your Chihuahua is essential. Not only does it make your life easier, but it also ensures that your house stays pristine. It may seem like a challenge at first, but it bears excellent results in the long run. For even more convenience, purchase pee-pads, litter boxes, and poop grass trays.
How Much Activity Does a Chihuahua Need?
Keeping your pet healthy involves providing plenty of opportunities for physical activity, preferably outdoors. It does not take too much time, as your pet will be happy with just 20 to 30 minutes of exercise a day. Take your dog for a short walk around the block or play a quick game of fetch. Chihuahuas are known to be highly energetic canines. They're known to play till they exhaust themselves. Offer dog toys and chew toys for your Chihuahuas. Otherwise, your pet will end up chewing up your footwear. Chew toys also ensure that your Chihuahua's gums and teeth remain in healthy condition. Toys and games also provide mental stimulation.
Why Is Socialization Important?
A Chihuahua's strong attachment to its owner can lead to separation anxiety, which is not healthy for the dog. That's why it's crucial to get Chihuahuas socialized at an early age. Introduce and expose your pet to other people and dogs as much as possible. This is a never-ending process.
Hygiene and Grooming Tips for Chihuahuas
Shedding: Like any other dog, Chihuahuas also go through shedding. It would be best if you groomed your Chihuahua properly. Otherwise, they will end up shedding all over your house. That isn't going to be a pleasant sight to look at. Daily coat brushing is recommended.
Baths: Don't forget to bathe your pet every week. This not only cuts down on shedding but also reduces the chances of your dog contracting small insects like fleas or lice.
Nail Trimming: Chihuahua nails overgrow, so you may need to trim them every quarter or so. Buy either a nail clipper or grinder to make this task easier for you.
Brush Your Chihuahua's Teeth: Brush your dog's teeth regularly. Otherwise, bacteria can collect in your Chihuahua's mouth, causing bad breath or more severe issues like gingivitis. These bacteria can cause abscesses, tooth decay, and loose teeth. Without good mouth hygiene, your dog's jawbone may also be affected.
Dog Product Recommendations: Best Andis Dog Grooming Clippers Review and Best Quiet Dog Clippers.
Common Health Problems in Chihuahuas
Chihuahuas are predisposed to specific health problems. If you notice any of the following issues, you should immediately book an appointment with your vet.
Allergies: Chihuahuas are more prone to allergies than other dog breeds, especially during the spring and autumn. Make sure only to give your dog medication that your vet has approved—stock up on medicines like Benadryl or your vet's prescription. Invest in a dog allergy test kit if you have to.
Anal Gland Issues: Like any other dog, Chihuahuas can have anal gland problems. If your dog is scratching his backside quite frequently, book an appointment with your vet. In most cases, your vet will release the anal gland to give your dog relief.
Patellar Luxation: This condition affects smaller dogs more often. This is when the bones in the limbs don't line up correctly. This can cause your small dog to go lame and eventually succumb to arthritis. If your Chihuahua is suffering from an extreme case of patellar luxation, then he may require surgery. If your dog is showing signs, book an appointment with your vet immediately.
Hypoglycemia: As mentioned above, hypoglycemia is a condition where the blood sugar levels in the body drop quite significantly. This condition is common in Chihuahuas and smaller dogs. Hypoglycemia is usually treatable if you catch it early. It can be fatal if left untreated. Some symptoms of hypoglycemia are shivering, weakness, and seizures. Chihuahuas tend to shiver a lot when they're cold, but if you know that the temperature isn't that low, this might be the cause.
Heart Murmurs: This condition is caused by a disruption in the blood flow that reaches the heart. Heart murmurs are indicators of heart disease. Once the condition is diagnosed, your Chihuahua might have to go through a diet change, reduction in daily activity with additional medication.
Reverse Sneezing: Usually, reverse sneezing is nothing to worry about. You should also know that Chihuahuas reverse sneeze more often than other dog breeds. However, if you observe that your Chihuahua is reverse sneezing more than usual, contact your vet immediately. Frequent reverse sneezing can be a sign of a collapsed trachea or kennel cough.
Collapsed Trachea: A collapsed trachea is caused by rapid inhalation. Symptoms include gagging, vomiting, or excessive coughing. Eventually, your dog may turn blue from lack of oxygen. If your Chihuahua shows signs of a collapsed trachea, it's time to seek emergency medical care. This condition is dangerous because air doesn't reach the lungs quickly.
Hydrocephalus: When cerebrospinal fluid collects in the brain, that usually indicates that your dog has hydrocephalus. This condition causes the head to swell internally, putting a lot of pressure on the brain. Sadly, there is no cure for this condition, which is fatal in some cases. If your dog is suffering from a mild case of hydrocephalus, steroids are prescribed to ease the pressure on the brain.
Chihuahua Questions: How Many Puppies Can a Chihuahua Have and
Conclusion For "How To Care For a Chihuahua Puppy"
Chihuahuas are fun pets to have around. Like any other dog, they have their own needs that you must cater to. If you're considering becoming a Chihuahua parent, you now have the essential information you need to take care of these pocket-sized canines. With these proven tips on how to care for your Chihuahua, you can ensure that your beloved pet lives a long and happy life.
For more articles with mentions of the Chihuahua, check out:
To learn more about caring for your Chihuahua puppy, watch "How To Take Care For a Puppy" from AnimalWised down below: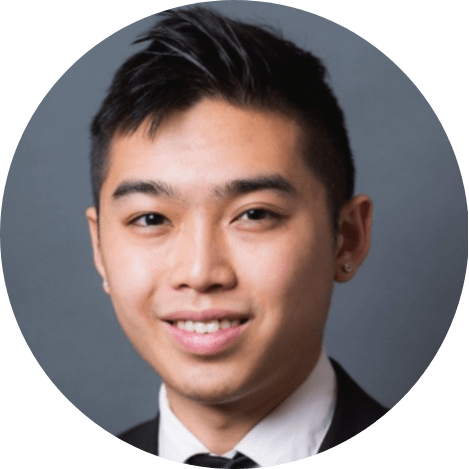 Andy is a full-time animal rescuer and owner of a toy doodle. When he's not saving dogs, Andy is one of our core writers and editors. He has been writing about dogs for over a decade. Andy joined our team because he believes that words are powerful tools that can change a dog's life for the better.
Why Trust We Love Doodles?
At We Love Doodles, we're a team of writers, veterinarians, and puppy trainers that love dogs. Our team of qualified experts researches and provides reliable information on a wide range of dog topics. Our reviews are based on customer feedback, hands-on testing, and in-depth analysis. We are fully transparent and honest to our community of dog owners and future owners.