Mmm. Maybe your new dog is miniature, meek, mighty, or mottled, or maybe something about names starting with m strikes you. No matter the reason, m is a great starting letter for dog names.
Keep reading for a myriad of marvelous dog names that start with m.
Before scrolling down this list of the best dog names that start with M, check out these similar articles from our team at We Love Doodles: Unique Male Dog Names and Best Yoga Dog Names.
M Dog Names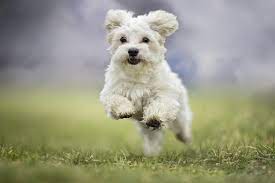 Here are some of the best dog names that start with the letter m and would work magnificently for any dog.
Mel
Mel is a lovely, short name that would work for a dog of any size or color. Mel can be short for Caramel, Melanie, or Melvin.
Miso
Miso is a fresh name that would work incredibly well for a small dog with a spunky personality.
Miracle
Most dogs feel like a miracle in our lives. Miracle is a great name to acknowledge that. It would also be a special name for a rescue dog, a dog who has or is overcoming a medical condition, or a dog who has brought you happiness during a hard time.
Marley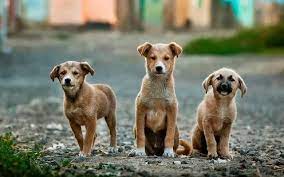 After the dog from Marley and Me, Marley is one of the most popular dog names that start with m and would be an excellent choice for any dog.
Mocha
Mocha would work well for a medium brown, dark brown, or black dog.
Mojito
For a festive, intoxicating name that is fresh and fun, consider Mojito.
Maui
Whether you have the island or the Disney character in mind, Maui is a great dog name that starts with m that would work beautifully for any spirited, loving dog.
Girl Dog Names That Start With M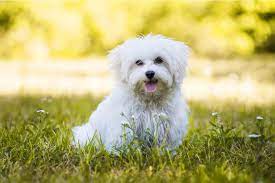 Keep reading for some majestic and merry girl dog names that start with m.
Moxie
Moxie is a dog with confidence and determination. Moxie is a force of cuteness to be reckoned with. This name would work well for a small dog like a Shih Tzu or a larger one like a loveable and mischievous lab.
Miley
After Miley Cyrus, Miley works well for a dog who is always smiling or a dog who always has you smiling.
Misty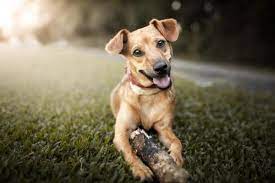 Misty is a beautiful name that is also cute, with a touch of magic. This dog name that starts with m evokes foggy mornings, but it would also work well for a dog who brings a refreshing presence into your life.
Marigold
Flower names are always great choices. Marigold would be a gorgeous name for a yellow or golden girl dog. Try out the nicknames Mary or Goldie.
Maxine
Maxine might sound a little outdated, but the x gives it an extra dose of pizzazz. You can also shorten it to Maxi.
Mandy
A cute girl dog name that starts with m in its own right, "Mandy," was also a bittersweet love song by Barry Manilow. It is perfect for the very loving and loveable girl dog in your life.
Boy Dog Names That Start With M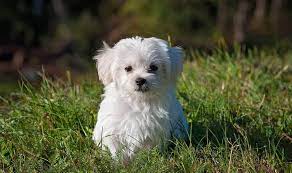 Here are some magnetic and masterful boy dog names that start with m.
Marshall
Marshall is a nice proper name for a dog. Marshall sounds like an upstanding boy or a member of the old west's law enforcement. It is an approachable but serious name. For a cute nickname, try Marsh or Marshie.
Miles
Some names carry a personality or look along with them. Miles is a boy dog name that starts with m that would work exceptionally well for beagles, Jack Russell terriers, and Bassett Hounds. Of course, it would also work for any dog who likes to run or take very long walks.
Merlin
A famous wizard from the tales of King Arthur, Merlin is the perfect name for a brilliant boy. It would also work for a dog who likes to dig and hide things or a dog who magically gets into things he shouldn't be able to.
Major
Major is an excellent name for a male dog you want to show respect to. It's also a name that's a great reminder of who is in charge. Major also works for big dogs or dogs who might be older than your other pets.
Murray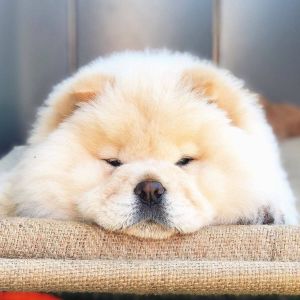 A darling name, Murray, is an excellent choice for a big sweetheart of a boy dog.
Mister
Mister is another name that shows respect for your dog. It is also a good choice for a dog constantly getting into trouble.
Mack
A classic boy dog name that starts with m, mack works well for bulldogs or any breed built like a truck. It's also an excellent name for any dog who will be an outdoor adventure companion.
Memphis
Named after a city in Tennessee, Memphis is a sophisticated southern name perfect for anyone who likes southern music, for a dog who lives in the south, and it works especially well for hound dogs.
Midas
Since everything King Midas touched turned to gold in the story, consider this name for your yellow or golden boy dog. It would also be a lovely name for a dog who has turned your heart to gold.
Badass Dog Names That Start With M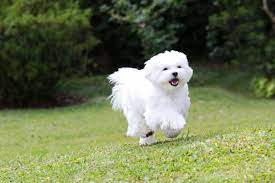 For a dog that's a little bit of a manic, manipulative miscreant, or for a shy, scared dog, who needs encouragement, check out these badass dog names that start with m.
Malice
Meaning the intention to do evil, Malice is a great badass dog name that starts with m for a loveable but troublesome dog. Malice is for a dog who will curl up with you at night but dig up your garden during the day.
Mamba
For a name that gives a fun first impression, Mamba is the name of a highly poisonous snake. Whether your dog is capable of sneaking up on people or you want to give your shaky Yorkie a confidence boost, Mamba is an excellent choice.
Midnight
Perfect for a black dog or a dog with a somber personality, Midnight is a name that carries darkness, mystery, and magical possibility.
Mohawk
If your dog has a punk attitude, consider naming them after this popular punk hairstyle.
Mayhem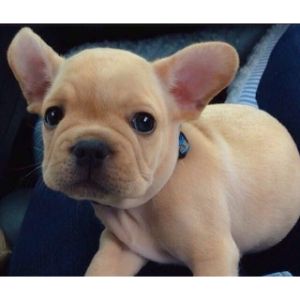 For a dog who has endless energy and creates messes wherever they go, Mayhem is the perfect name.
Maverick
Mavericks have minds of their own, so Maverick would be the best name for an independent, stubborn dog who does things its own way. You could call them Mav or Rick for short.
Monster
Some monsters aren't scary. Some monsters are cute and furry, with behaviors that get them into trouble now and then. For your sweet, rule-breaking dog, Monster is a great name.
Mojo
For a magical name with supernatural powers, try Mojo for your dog. Mojo is great for a black dog or any dog who seems a little mysterious or mystical.
Maybe
Maybe is a great, badass dog name that starts with m. Maybe is a name for the stubborn dog who doesn't care. Is he going to let you give him a bath? Maybe. Is he going to stop barking every time someone walks past the window? Maybe.
Cute Dog Names That Start With M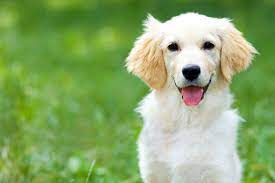 There are also a ton of cute adorable dog names that start with M. Names that are perfect for a sweet dog you can't stop hugging. Here are some of the best cute dog names that start with m.
Mopsy
Mopsy is a super cute name for a hairy or furry dog, especially a small one.
Mochi
There is something extra cute about dog names that start with m but end with the "ie" sound. Mochi is tiny and sweet.
Minnie
Minnie is a name that could work for a small dog. Name a boy dog Mini. Either way, this little name is perfectly fitting for a little dog, though it would be a hilarious and still cute name for a large dog.
Mitzi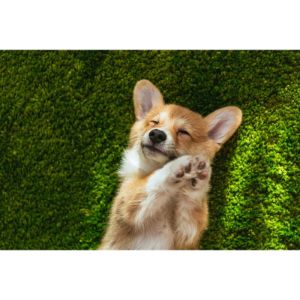 Mitzi is an adorable name for a fancy and pampered puppy that works incredibly well for very small dogs.
Moo-moo
Whether Moo-moo makes you think of a cow or a long and flowing house dress, it is a cute and fun-to-say name for your dog.
Muffin
There is something about the word muffin that is remarkably huggable. If your dog is a sweet love muffin, this is the right name for them.
Mooshy
Speaking of huggable names, Mooshy is perfect for a dog breed with a squished-up face or a pooch you can't stop hugging and squishing.
FAQ
Here are answers to some of the most asked questions about the best dog names that start with m.
What are the top ten dog names?
The top ten dog names that start with m are:
-Molly
-Max
-Milo
-Maggie
-Magic
-Mocha
-Moose
-Murphy
-Monty
-Maddie
What are good girl dog names that start with m?
Here are some other magnificent girl dog names that start with m:
– Missy
– Midge
– Maisie
– Moana
– Mercedes
– Myla
– Maude
– Meryl
– Marilyn
What is a creative name for a dog?
When looking for a creative name for a dog, look for inspiration everywhere. Take inspiration from food, places, real people, and fictional characters. Here are some examples:
– Marmaduke
– Moana
– Mulan
– Mater
– Marvel
– Mickey
– Mushroom
– Marshmallow
– Matcha
– Marvolo
– Muffin
You can also come up with your own m name by either blending a couple of familiar names, taking inspiration from a sound or just putting one together out of your imagination like:
– Malora
– Mazon
– Miven
– Meep
Conclusion For "Best Dog Names That Start With M"
Many, many marvelous, modern, and mind-blowing dog names start with m. Mull this list over and let the multiple possibilities marinate in your mind, and maybe you'll magically settle on the perfect moniker for your moody Maltese or your meaty mastiff.
For more guides similar to this list of dog names that start with M, you can check out:
You can find more dog name ideas by watching "Unique Dog Names I've Come Across" down below:
Garrett loves animals and is a huge advocate for all Doodle dog breeds. He owns his own Goldendoodle named Kona. In addition, he volunteers at the Humane Society of Silicon Valley, where he fosters dogs and helps animals. Garrett enjoys writing about Doodles and believes that dogs can teach humans more about how to live than humans can teach a dog.
Why Trust We Love Doodles?
At We Love Doodles, we're a team of writers, veterinarians, and puppy trainers that love dogs. Our team of qualified experts researches and provides reliable information on a wide range of dog topics. Our reviews are based on customer feedback, hands-on testing, and in-depth analysis. We are fully transparent and honest to our community of dog owners and future owners.