Are you searching for boy dog names that start with D? Adding a furbaby to your family is an exciting moment. However, finding the perfect name for your new family member can be more challenging than anticipated. To help you on that quest, we've compiled a lengthy list of the best boy dog names.
Like humans, our dog friends have distinct personalities and traits that can help us name them. Whether you wish to lean on that or something else to find the most fitting name, here are 100+ boy dog names to give you some ideas.
Before you scroll down this list of boy dog names that start with D, you can check out these other boy dog names from our team at We Love Doodles: Best Boy Disney Dog Names and Most Unique Male Dog Names.
Cuddly Boy Dog Names Beginning With D
Non-sporting breeds are friendly dogs that would make great cuddlers. If you know you want a cuddler, check out the following list of boy dog names that start with d.
Dale – Dale sounds charming.
Daffy – A perfect name for a dog that reminds you of the infamous "Daffy Duck."
Damarius – This name means gentle, much like your furry friend.
Danny – Danny sounds like a sweet, face-licking boy.
Darling – Aren't all of our fur-family members just darling?
Darwin – Meaning a dear friend, but you can also link it to the famous biologist Charles Darwin.
Dave – In Hebrew, Davie means cherished and beloved.
Davie & Davey – Alternatives to the name Dave with the same meaning.
Deckie – Deckie sounds like a friendly, sweet boy.
Desi – Short for Desiderio, means desire or yearning, for cuddles in this case.
Dewey – This is a sweeter form of the name David, perfect for a cuddly boy dog.
Dezzy – Dezzy means beauty.
Dickie – Name your pet Dickie or call your dog "Richard," Dickie.
Dingo – For fun cuddlers, consider the name Dingo.
Donnie – Donnie is reminiscent of a bouncing ball of joy.
Donut – What's sweeter than a Donut?
Doobie – This is a good name for a goofy buddy.
Doodle – Doodle pairs well with the nicknames "Doodlebug," "Doodler," and "Doodles."
Doogle – Depending on how you pronounce it, this name sounds Scottish.
Doozy – Meaning stylish or splendid, it is perfect for dog breeds with a matching look.
Dreamy – Does your boy dog have big lovely eyes?
Drewy – Drewy is a good name for your docile cuddler.
Dubba & Dubbs – Dubba and Dubbs are perfect for a chubby furbaby.
Duckie – Is there anything more cuddly than "Duckie?"
Duffy – This name sounds so cuddly that you'll spend countless hours snuggling.
Duggie – Name your dog Duggie if he's dug a lot of holes and likes a nice muddy cuddle.
More Dog Names: Best Dope Dog Names and Best Patriotic Dog Names.
Intelligent Boy Dog Names That Start With D
Herding breeds are intelligent. Below is a suitable list of names for intelligent male dogs.
Dakar – Dakar sounds dark and intelligent.
Dandre – Dandre is reminiscent of a smart guy who can stand on his own four paws.
Dane – Dane is a refined name.
Daniel – Daniel was the name of an intelligent Hebrew prophet.
Dapper – Intelligent and also dapper-looking dogs deserve the name Dapper.
Darian – Name your mystically intelligent dog this strong name.
Dart – For dogs that are quick on their feet, literally and idiomatically.
D'Artagnan – One of the three famous protagonists of The Three Musketeers, written by Alexandre Dumas.
Davin – Davin means both divine and intelligent.
Daxton – This name will have other dog owners jealous that they didn't think of it first.
Debarko – This name is a clever spin on the name Demarko.
Decimal – A name that tells only a fraction of your clever boy's intelligence.
Dell – Dell, as in the computer company, can be a clever boy's name.
Demetri – This is a refined Greek name.
Demetrius – Shouldn't a dog named Demetrius be wearing a suit and tie?
Denim – This one is especially suitable for dogs with a blue coat, such as some Weimaraners.
Denzel – Popularized by the actor Denzel Washington, this name sounds both strong and intelligent.
Dev – Another name with mythical origins, though software developers might find it particularly amusing.
Detective – They say curiosity is a sign of intelligence.
Dexter – Dexter likely has a plan.
Diego – Diego means "teacher," derived from the ancient Greek word Didache.
Dilemma – Has choosing a name for your new male dog been a dilemma?
Donatello – Name of a well-known sculptor, and for the 90s kids, an even more known ninja turtle.
Donnie Barko – This is Clever for any Donnie Darko fans.
Donte – Meaning everlasting; Donte sounds almost ethereal.
Doppler – Does your new boy have a keen sense of changing weather?
Dorian – A great name for Oscar Wilde's Dorian Gray fans.
Double Oh Seven – Double Oh Seven is a name for your secret agent pup.
Doug – Doug (not dug) can be a great name for your humanly-intelligent canine.
More Dog Names: Best Dog Names That Start with K and Top Pixar Dog Names.
Energetic Male Dog Names That Start With D
If your dog seems to be running on infinite batteries and loves to indulge in all sorts of activities, consider giving him one of the names below.
Damage – Is your dog's middle name damaged? Name him Damage, or triple D for short.
Dang – This name ranges from dang it, where's my shoe to dang, look at him go.
Dash – This is suitable for a quick furry friend.
Daytona – How many laps does your pup run?
Dasher – Another dog that likes to dash in and out.
Decker – In English origin, it meant a ditch maker.
Delphin – Does your dog turn into a dolphin whenever he sees water?
Destroyer – Is your dog a notorious destroyer of shoes and other objects?
Devil – This is great for your adorable little troublemaker.
Devin – Does your dog like to sing to you? Among other things, Devin means a poet.
Digger – Most dogs love to dig.
Diesel – When your dog keeps on running like a diesel engine.
Dizzy – Some dogs like to run in circles more than others.
Dodge – Some dogs are great at playing dodge, baths in particular.
Dodger – Dodger is also perfect for a slippery dog.
Drama – Let's face it, some dogs like to have things their way.
Dynamite – A self-explanatory name for a pup brimming with energy.
Dug Funny – a clever spin on the 90s show, Doug.
Dugsbunny – Choose this name if your dog reminds you of a digging "Bugs Bunny."
Dusty –  Dusty is a great name for a dog so fast that he leaves nothing but dust behind him.
More Dog Names: Blonde Dog Names That Actually Work and Best Boujee Dog Names.
Strong Male Dog Names That Start With D
Some of the following names sound strong as they roll off your tongue, and others sound frightening – perfect for a guard dog.
Damien – No one will be comfortable upsetting a guard dog named Damien.
Damon – Damon is reminiscent of a strong and also intelligent dog.
Danger – Your dog will sound dangerous with a name like Danger.
Daredevil – Strong and brave come to mind when hearing this name.
Darius – A fitting name if your dog is strong, like the Persian ruler.
Daryl – Fans of The Walking Dead will know not to mess with Daryl.
Dax – A name of French origin that means a leader.
Dean – When you want a name that reflects your dog's loyalty and strength.
Demarko – The origin of this name is tied to the Roman god of war.
Demon – Do you know anyone who would mess with a family who owns a "Demon?"
Deon – In its Greek origin, Deon means "of Zeus" – surely somebody you don't want to mess with.
Dijon – Dijon is a good name for your furry friend with a spicy attitude or a mustard-colored coat.
Dillon – Meaning loyal and like a lion, this is a fierce name for your protective boy dog.
Dog – Naming your dog "Dog" would quickly get a no-nonsense message across.
Dozer – A dozer can be short for a bulldozer.
Dracarys – A high Valyrian word for Dragonfire from a memorable scene in Game of Thrones.
Drago – Short for a dragon, but also the name of the iron-fisted Ivan Drago in Rocky IV.
Draino – Draino can be the destroyer of all things unwanted (and probably some shoes).
Drakar – Drakar is dark and mysterious.
Drake – This name is suitable for a friendly, strong dog.
Draven – This name sounds strong and mysterious as it rolls off the tongue.
Drogo – Another great name from the GoT belonging to a Dothraki chieftain.
Drogon – The most powerful of all dragons in GoT.
Duke – Duke, sounds royal and powerful.
Dumont – In French du mont, meaning "of the mountain."
Dwayne – Can you smell what your dog is cooking? Consider this name if you've got a big-boy dog strong like Dwayne "The Rock" Johnson.
More Dog Names: Best Weather Names For Dogs and Best Male Chihuahua Names For Your Puppy.
Conclusion For "Boy Dog Names That Start with D"
The best of these boy dog names beginning with D depends on your personal preference and your new dog friend's personality. If you haven't yet met your new furry friend but know which dog breed you are interested in, don't worry because you can still have an idea of their personality by understanding the breed. Whichever name you choose, your new furry friend will be delighted that you took the time to read this list of 100+ boy dog names that start with the letter D.
For more guides similar to this list of boy dog names that start with D, you can check out these other lists of dog names from our team at We Love Doodles:
Before choosing a dog name that starts with the letter D, you can learn more about naming your dog by watching "How to Choose the Perfect Dog Name" down below: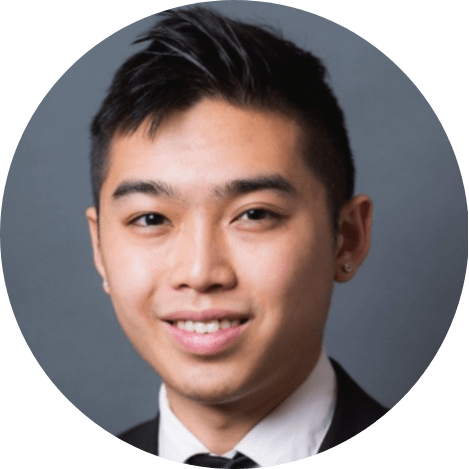 Andy is a full-time animal rescuer and owner of a toy doodle. When he's not saving dogs, Andy is one of our core writers and editors. He has been writing about dogs for over a decade. Andy joined our team because he believes that words are powerful tools that can change a dog's life for the better.
Why Trust We Love Doodles?
At We Love Doodles, we're a team of writers, veterinarians, and puppy trainers that love dogs. Our team of qualified experts researches and provides reliable information on a wide range of dog topics. Our reviews are based on customer feedback, hands-on testing, and in-depth analysis. We are fully transparent and honest to our community of dog owners and future owners.