Are you on the lookout for the best Dachshund rescues in Michigan? If that is the case, it'll be easy to find your shelter here!
Before scrolling down this list of Dachshund rescues in Michigan, you can check out these other recommendations from our team at We Love Doodles: Best Goldendoodle Rescues in Michigan and Best Corgi Rescues in Michigan.
Find a Dachshund Rescue Near Me in Michigan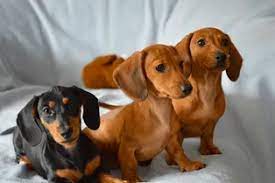 We did the heavy lifting for you to narrow down five dog rescues that we deemed best in Michigan. Go through the list below to see which one interests you the most.
Dachshund Product Recommendations: Best Odor Resistant Dog Beds and Best Dog Door For Cold Weather.
1. Dachshund Haus and Corgi Rescue
Dachshund Haus and Corgi Rescue are undoubtedly among the best Dachshund Rescues in Michigan. They are a non-profit 501(c)(3) pet welfare organization located primarily in Michigan. However, they are also known to serve nearby states like Ohio, Illinois, and Indiana.
Dachshund Haus and Corgi Rescue provide you with a safe space to surrender your dog while completely understanding how difficult of a decision it can be for any family. This puppy rescue in Michigan is here to assist you through the entire process and help you find a suitable new home for your beloved pet.
In case you are someone who is looking to bring a new pet to your family, Dachshund Haus and Corgi Rescue is a good option to rely on. Whether you want to surrender your dog to this pet rescue, adopt through them or volunteer to foster a dog, you can find the application forms by clicking the link provided on the website.
Since they are a 100 percent volunteer-based organization, they always welcome people who are willing to support them through any means possible. To get in touch with Dachshund Haus and Corgi Rescue, use the information provided below:
Dachshund Haus and Corgi Rescue Contact Details
2. I Heart Dogs Rescue and Animal Haven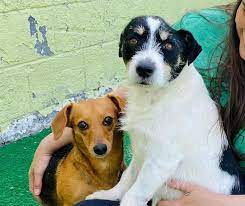 I Heart Dogs Rescue and Animal Haven is a pet shelter striving to envision a kinder world where the lives of all animals matter. Their no-kill shelter provides neglected and abused animals a safe place to receive medical care, companionship, and love. The link to their online dog adoption form can be found.
Each application is evaluated carefully to determine if the applicant is suitable enough for the dog in question. They do not operate on a first-come-first-served basis but instead match puppies, dogs, and seniors to the best-suited families.
After your online application is accepted, you are encouraged to take the next step, which involves talking with an adoption counselor and reviewing the application. If the adoption counselor deems your lifestyle suitable for one of their dogs, they will schedule an appointment for you to meet the dog in person. The adoption process is finalized after a vet check and a home visit.
Adoption fees for dogs vary from $325 for puppies under one year of age up to $150 for eight-year-old or older dogs. For this fee, you get a spayed or neutered dog, vaccinated, and tested for heartworm. To learn more details about their adoption process, visit their website linked below:
I Heart Dogs Rescue and Animal Haven Contact Details
3. Gabe's Gang Senior & Special Needs Dachshund Sanctuary
This pet sanctuary is a federally recognized 501(c)(3) corporation aiming to rescue, rehabilitate and rehome senior Dachshund dogs or those with special needs. This mission is not easy, but through the care of compassionate volunteers and monetary assistance from generous corporate sponsors, they have successfully changed the lives of many struggling dogs in need of love.
In several cases, their dogs suffer from medical conditions that make it best for them to stay at the rescue shelter for the rest of their lives. This allows the team to monitor their health more closely and make sure they live a comfortable life till the end of their days.
In such cases, the shelter allows people to opt for virtual adoptions by providing the necessary funds needed to maintain the dog's health. You can find the link to the application forms required to apply for adoption or foster a dog by clicking below. To find out other ways to support Gabe's Gang Senior & Special Needs Dachshund Sanctuary, reach out to them through their contact details listed below:
Gabe's Gang Senior & Special Needs Dachshund Sanctuary Contact Details
4. Detroit Dog Rescue
Detroit Dog Rescue was the first no-kill shelter founded in Detroit and has been in operation since May 1, 2014. The Michigan Department of Agriculture licenses this 501(c)(3) non-profit organization. In addition to rescuing animals, they are also actively involved in raising awareness about the deplorable situation of homeless stray dogs in Detroit and their ever-increasing population that continues to suffer.
To start your adoption process through Detroit Dog Rescue, browse their list of adoptable dogs to find one that fits what you're looking for. You may include up to three dogs on your application.  Once your application is preliminarily approved, a phone interview is scheduled to find you a dog that would be the ideal fit for your family. The next step involves a home check a meet-and-greet with your prospective new family member.
Assuming all goes well, the Detroit Dog Rescue team will invite you to sign an adoption contract and to pay the adoption fee. For puppies under 12 weeks old, a special spay or neuter contract needs to be signed. They usually charge a fee of $375 for small dogs, $300 for puppies, $250 for medium to large adult dogs, and $200 for senior medium to large dogs.  The dogs you adopt are spayed or neutered, given age-appropriate vaccination, tested for heartworm, and medically cleared to join your family.
Detroit Dog Rescue Contact Details
5. Michigan Humane
The list of best Dachshund rescues in Michigan wouldn't be complete without mention of the state's oldest and largest animal welfare organization. Registered as a 501(c)(3) non-profit organization, Michigan Humane attempts to provide rescue and rehabilitative services for animals that their previous owners have abandoned.
Through several innovative healthcare programs, they have tried to make veterinary care more affordable for people who struggle to take care of their pets. Increasing accessibility of veterinary care also reduces the number of pets that are abandoned.
Their highly trained and competent rescue team is dedicated to making the living standards more humane for stray animals. In addition to promoting education and awareness about animal rights, this shelter takes an active role in advocating for animal welfare issues in the state.
If you need help rehoming your pet, you can rely on the Michigan Humane Society to make sure they find the most secure and suitable placement for your pet. If you want to help rehome a pet, you can look at the list of their available pets on the website. To learn more about this pet rescue in Michigan and see what other services they offer, follow the link to their website provided below:
Michigan Humane Contact Details
More Information About Dachshund Rescues in Michigan
Most of the dogs available in shelters are surrendered by families who, fr any number of reasons, cannot take care of them anymore. This often happens when a relocation is involved to another city or another country. In some cases, the owner cannot take care of the dog because they might have lost their job, gotten a divorce, or had to make lifestyle changes because of a long-term illness.
If it were not for these shelters running to rescue and rehabilitate dogs that have been abandoned due to unfortunate circumstances, the number of sick and dying strays would be a lot bigger than it is now. These rescue organizations – and you – play a vital role in providing shelter to animals that have not been able to receive compassion and love elsewhere.
Related: Best Dog Car Seats For Dachshunds.
Frequently Asked Questions
Still have concerns about whether adopting a Dachshund is the right move for your family? Here are a few of the most commonly asked questions about Doxies and Dachshund adoption.
Do Dachshunds pick one person?
Yep! You may notice that your Dachshund seems to prefer one of your family members over everyone else. This is normal, and your other family members shouldn't take it personally!
You can help your Dachshund get along with everyone by dividing up the dog-related "chores." Take turns feeding, walking, brushing, and snuggling with your dog to help encourage him to make friends with everyone in the household.
Are Dachshunds known to be aggressive?
Believe it or not, your sweet, sassy, stubborn little Dachshund can have quite an attitude! One out of every five Doxies has bitten strangers, and one in twelve have snapped at or bitten their owners. They can be a bit pushy with other dogs, too.
Training your Dachshund will be critical; he needs to learn his role as a follower, not the leader of the pack. Professional training may assist you in teaching your pup his manners and avoiding trouble with the neighbors!
Why are there so many Dachshunds in Michigan shelters?
Well, as we mentioned they do tend to bite and snap when not properly trained. The Dachshund is also prone to certain health conditions like obesity and certain types of cancer. Overall, the dogs are in high demand from breeders, but owners often decide that these stubborn little pups aren't worth the investment in time or money. They're surrendered to shelters where they await your loving home.
Conclusion For The "Best Dachshund Rescues in Michigan"
Remember that it is always better to adopt than to shop when it comes to getting a Dachshund. This way, you are helping save the life of a dog that is struggling rather than supporting puppy mills in breeding more dogs in a cruel and unethical way.
Hopefully, this list gave you enough of a headstart in finding your new favorite pet companion from Michigan. We hope your new Dachshund brings you more joy than you expect to find in them.
For more guides similar to this list of Dachshund rescues in Michigan, you can check out:
Before you bring home a Dachshund puppy from a breeder in Michigan, you can learn more about this dog breed by watching "Dachshund Pros and Cons" down below: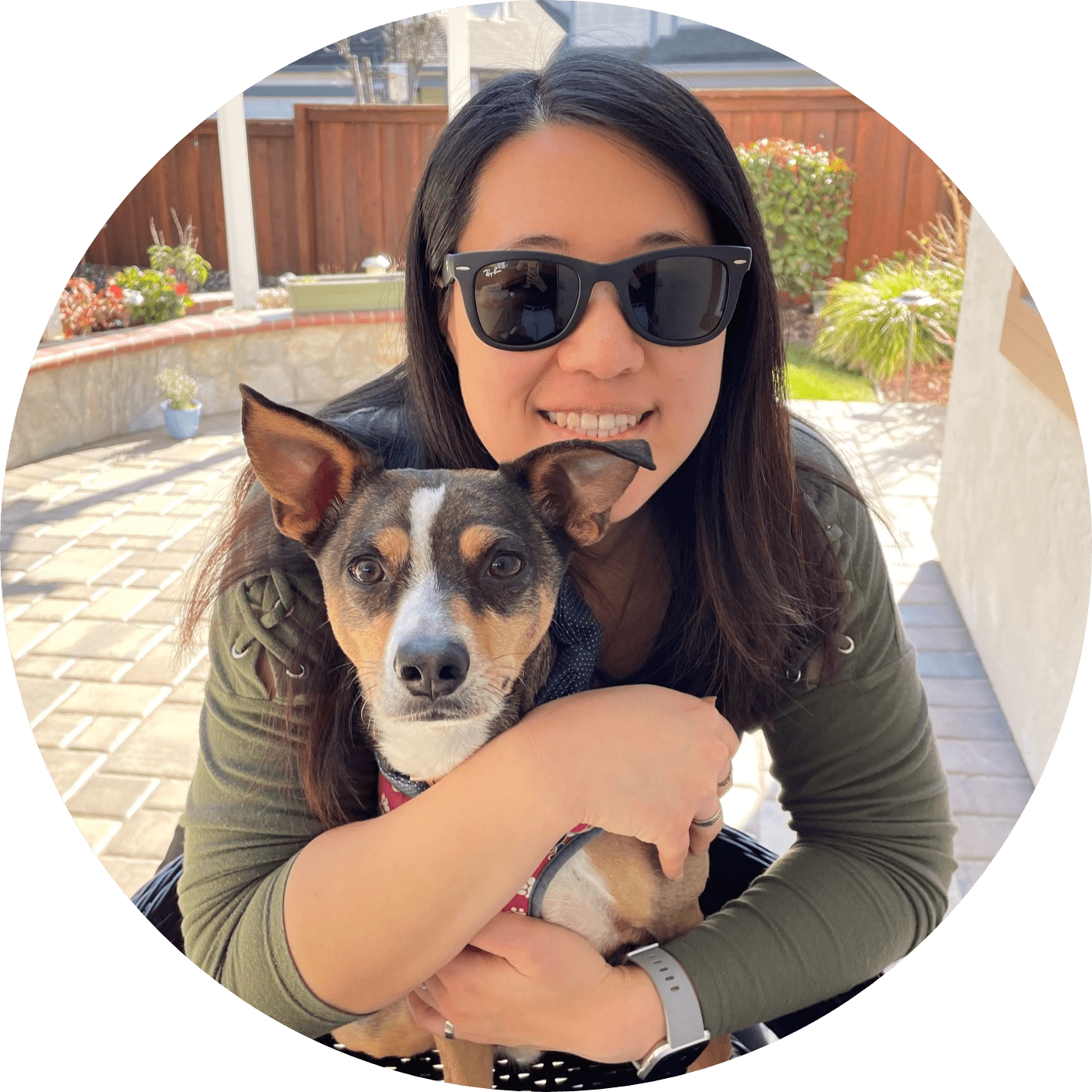 Dr. Sabrina Kong graduated from the Royal Veterinary College in England in 2016 and has been working at a small animal clinic in Northern California since then. She grew up in the Bay Area and got her bachelor's degree from Cal Poly San Luis Obispo. She also became a Certified Canine Rehabilitation Practitioner through a program at the University of Tennessee.
When she isn't in the clinic taking care of her four-legged patients, she enjoys traveling and trying new foods with her friends and her three-legged dog, Apollo. She adopted Apollo from her clinic when he was a puppy with numerous health issues. Dr. Kong truly cares about taking care of animals.