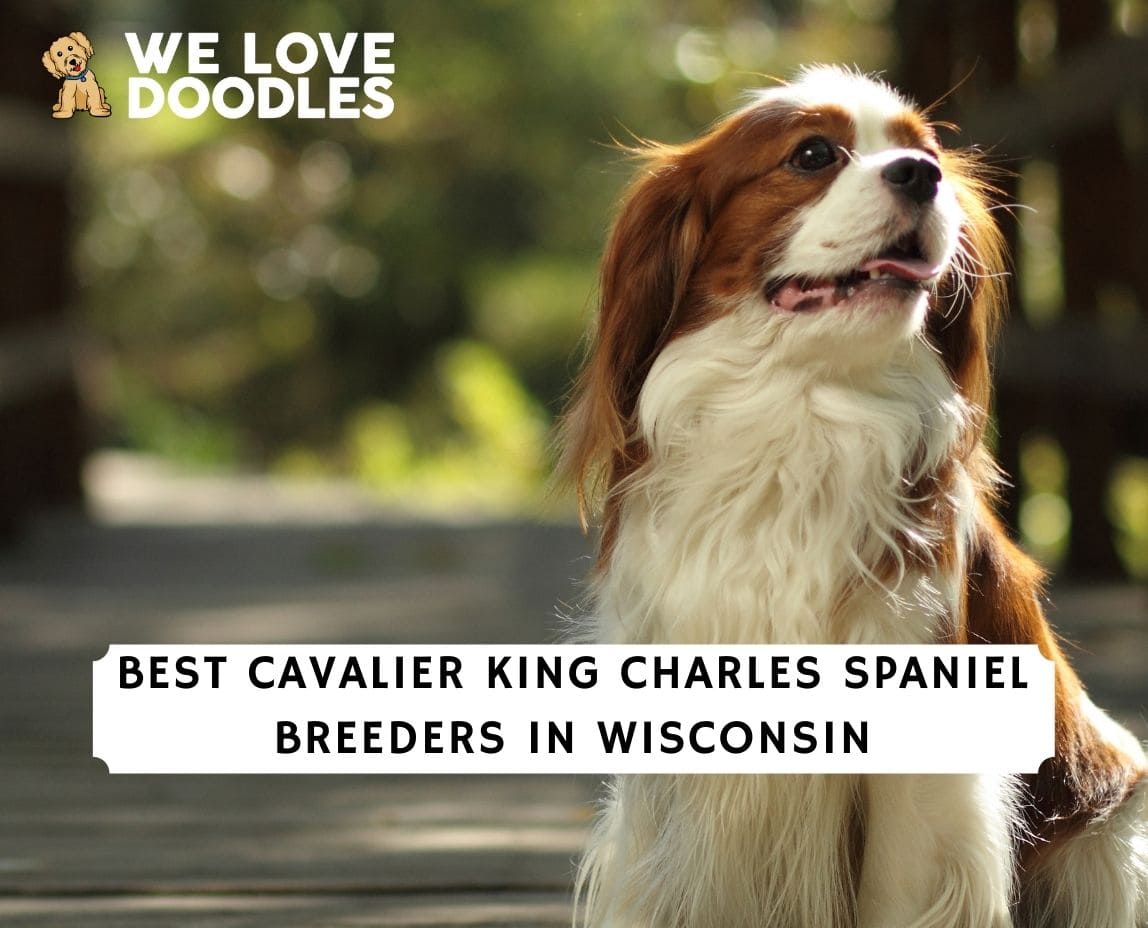 Are you looking for the top Cavalier King Charles Spaniel breeders in Wisconsin? You're not alone! Many reputable, loving, and talented breeders are scattered across America's Dairyland. Despite the state being in no short supply of dairy products, there is nothing cheesy about how Wisconsinites care for and breed their Cavalier King Charles Spaniel puppies.
Cavalier King Charles Spaniel puppies in Wisconsin are the real deal. They combine the warm attachment of a normal toy breed with enthusiasm and athleticism to create the ultimate companion. Cavaliers are extremely sociable canines that get along well with kids and other dogs.
They are undoubtedly adorable, but they are also curious, cuddly, and easily conform to your lifestyle. Owners who are both active and homebodies can get along just as well with most. Depending on the owner's way of life, they can be energetic, athletic mates or idle couch potato companions.
Before scrolling down this list of Cavalier King Charles Spaniel breeders in Wisconsin, check out these other recommendations from our team at We Love Doodles: Best Shih Tzu Breeders in Wisconsin and Best Shiba Inu Breeders in Wisconsin.
Cavalier King Charles Spaniel Puppies For Sale in Wisconsin
Locating your first (or next) Cavalier King Charles Spaniel puppies for sale in Wisconsin can be an overwhelming endeavor. That's why we've put together this guide to assist you. For anyone looking for dog breeders in Wisconsin, the following information will be helpful.
Cavalier King Charles Spaniel Product Recommendations: Best Luxury Dog Houses and Best Soft Dry Dog Foods.
1. PuppySpot's Cavalier King Charles Spaniels For Wisconsin
Since you're searching for Cavalier King Charles Spaniel breeders in Wisconsin, we recommend checking out PuppySpot's platform. PuppySpot is a reputable platform where you can browse for available Cavalier King Charles Spaniel puppies from the comfort of your home in Wisconsin.
All breeders with Cavalier King Charles Spaniel puppies listed must go through a strict screening process, so your puppy will arrive in your home state safely. Before you continue searching for a Cavalier King Charles Spaniel puppy for sale in Wisconsin, check out PuppySpot's marketplace with the link below.
PuppySpot Details
Phone Number: (866) 269-1056
2. Tapestry Cavaliers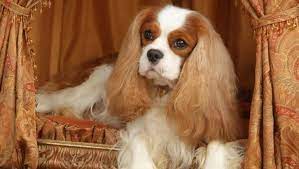 Since 1992, Tapestry Cavaliers have been breeding high-quality Cavaliers in their breeding facility. Each litter of Cavaliers reared under the Tapestry Cavaliers name culminates countless hours of preparation and deliberation.
Tapestry Cavaliers use the same level of care and attention in their breeding program to find the ideal companion for your family. Tapestry Cavalier's goal is to match a family with the perfect Cavalier companion who will bring years of happiness to the household.
As puppies are born and become available, information will be posted on the team's website. Should you have any questions in the meantime, please reach out to Tapestry to learn more about their breeding program, puppy prices, and wait list times.
Tapestry Cavaliers Details
3. Wisconsin Puppy Patch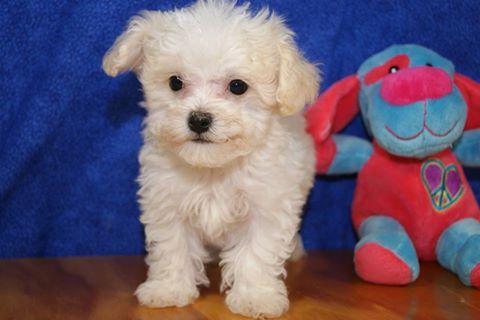 Wisconsin Puppy Patch is a state-licensed breeder specializing in small dog breeds suitable for families, such as the Bichon Frise and the Cavalier King Charles Spaniel. Tiny breed puppies are available for adoption from Wisconsin Puppy Patch as well. Moreover, their puppies have great personalities and make wonderful family pets.
Wisconsin Puppy Patch takes tremendous strides to ensure that all of its pets remain in a hygienic, healthy, and loving environment at all times. Wisconsin Puppy Patch is licensed and inspected by the Wisconsin Department of Agriculture, Trade, and Consumer Protection.
When you visit the Wisconsin Puppy Patch website, you'll have the opportunity to choose the breed you'd like to bring home with you. In addition to Cavaliers, this breeder offers Yorkies, Maltese, Bichon, Cavachon, and Shichon puppies. If you're not married to the idea of bringing home a Cavalier, talk to the team about which of their available breeds is the best fit for your family and lifestyle.
Wisconsin Puppy Patch Details
4. Fulrath Mill Cavaliers
Fulrath Mill Cavaliers' goal is to ensure that your furry friend has received the best possible care and is prepared to become a member of your household and family. They take great pride in asking you all the right questions so as to pair you perfectly with the right puppy for you.
Remember, the puppy must have a seamless transition into your home and family life. Therefore, Fulrath Mill Cavaliers put forth great effort to ensure that all of its puppies are well-prepared for starting a new life with you.
Located just outside of Wisconsin, Fulrath is every puppy's dreamland with a fantastic play area full of toys and equipment that will activate both the puppy's brain and body through a variety of sensory stimuli such as:
Springing toys
Tubes
Bells
Rattles
The play area also offers a challenging but fun and fulfilling array of physical equipment such as simple stairs, passageways, and a ramp.
Several of the toys and equipment also provide them with mental stimulation. In addition to being simply entertaining, it also serves to prepare them for the challenges they will face when they join their new families.
Fulrath Mill Cavaliers Details
5. Petland Janesville
At Petland Janesville, it is important to ensure that the puppies get the right amount of care and affection while awaiting their new family's arrival. Petland Janesville selects only the highest-quality, healthiest dogs for its stores from responsible breeders.
The puppies in Petland's care reside in an exquisitely clean and safe environment under the supervision of pet healthcare providers and registered veterinarians.
Throughout the year, Petland Janesville provides rigorous training to its Animal Care Technicians to guarantee that the animals receive the highest quality treatment. To provide the best possible customer experience, Petland Janesville has created a clean, comfortable environment.
They have an array of magnificent, healthy pets and professionally trained, competent, and well-groomed pet advisors who work hard to make every customer's appointment to Petland an exceedingly wonderful one.
Petland Janesville strives to be a valuable asset to the communities in which they are delighted to serve and the pet community overall. The goal of Petland's multiple initiatives is to give back to the communities in which it operates.
Petland Janesville Details
6. Petland Racine
Last on the list of the best Cavalier King Charles Spaniel breeders in Wisconsin is Petland Racine. Petland Racine is the place to find Cavalier King Charles Spaniel puppies for sale in Wisconsin.
To provide the finest quality of healthy, purebred, and mixed breed puppies in Wisconsin, they collaborate with a community of the best breeders from across the country. Breeders play a critical part in developing their puppies.
In doing so, they rightfully earn high praise and respect. To avail only the best Cavalier King Charles Spaniel puppies in Wisconsin, Petland's regulated professional breeders are meticulous about providing for, socializing, and monitoring their puppies.
These breeders see the dogs in their care as their pride and joy, and as a result, they dedicate a substantial amount of time, energy, and care to ensuring that they remain at the top of the game.
Petland Racine Details
How to Choose a Cavalier King Charles Spaniel Breeder in Wisconsin
When purchasing a puppy, the breeder is everything! Dogs are living animals who, with luck, will be around for 10 to 15 years at the most. As a result, the location where you acquire your future family companion is critically significant. Consider investing some effort now to ensure that you work with a trustworthy, ethical breeder who raises healthy and happy dogs for you and your family.
Breeder's Reputation
Responsible breeders do not breed solely for the sake of making money. Breeders that show and breed with a passion for the Cavalier can spend thousands only to get a female pregnant, and that does not include doctor appointments, puppy care, nourishment, or any c-sections that may be necessary.
Health Checks
Breeders should advise taking the puppy to the veterinarian as soon as possible for an examination. However, the puppy will have already gotten inspected by the veterinarian who works for the responsible breeder. Additional Information about Cavalier King Charles Spaniel Breeders in Wisconsin
Reputable breeders:
Allow reading over the formal agreement.
Promote many visits to get to know and love the

puppy

.
Are actively associated with local, state, and national organizations that get dedicated to the specific breed of dog
Provide instructions on caring for and training the

puppy

and availability for assistance once the

puppy

gets rehomed.
Explain the puppy's medical records and the immunizations that the new

puppy

will require.
Allow the

puppy

to remain with its mother or the brood until 10 to 12 weeks old.
Show the area where dogs spend most of their time, which must be a clean, well-maintained environment.
Have mature dogs who look happy and healthy, enthusiastic about meeting new people, and not be intimidated by visitors.
Treat dogs as members of the family.
Conclusion For The "Best Cavalier King Charles Spaniel Breeders in Wisconsin"
Cavalier King Charles Spaniel puppies in Wisconsin are excellent family pets. Thus, it is in your best interest to find a reputable breeder that ensures your future family member's care and love-filled early years. Hopefully, you find your furry family member at one of the top Cavalier King Charles Spaniel breeders in Wisconsin mentioned above.
For more guides similar to this list of Cavalier King Charles Spaniel breeders in Wisconsin, you can check out:
Before you bring home a Cavalier King Charles Spaniel puppy from a breeder in Wisconsin, you can learn more about the breed by watching "Cavalier King Charles Spaniel Pros and Cons" down below: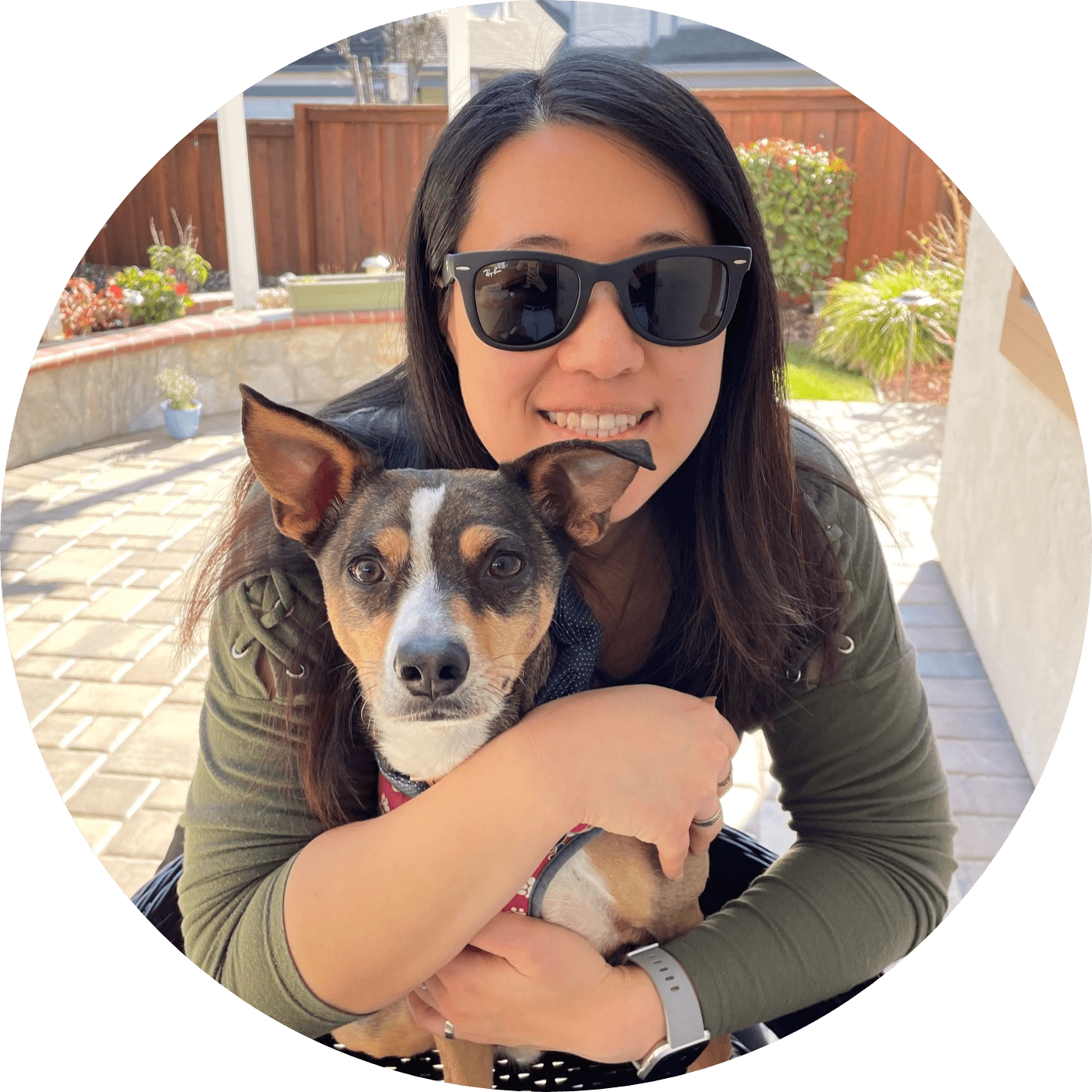 Dr. Sabrina Kong graduated from the Royal Veterinary College in England in 2016 and has been working at a small animal clinic in Northern California since then. She grew up in the Bay Area and got her bachelor's degree from Cal Poly San Luis Obispo. She also became a Certified Canine Rehabilitation Practitioner through a program at the University of Tennessee.
When she isn't in the clinic taking care of her four-legged patients, she enjoys traveling and trying new foods with her friends and her three-legged dog, Apollo. She adopted Apollo from her clinic when he was a puppy with numerous health issues. Dr. Kong truly cares about taking care of animals.