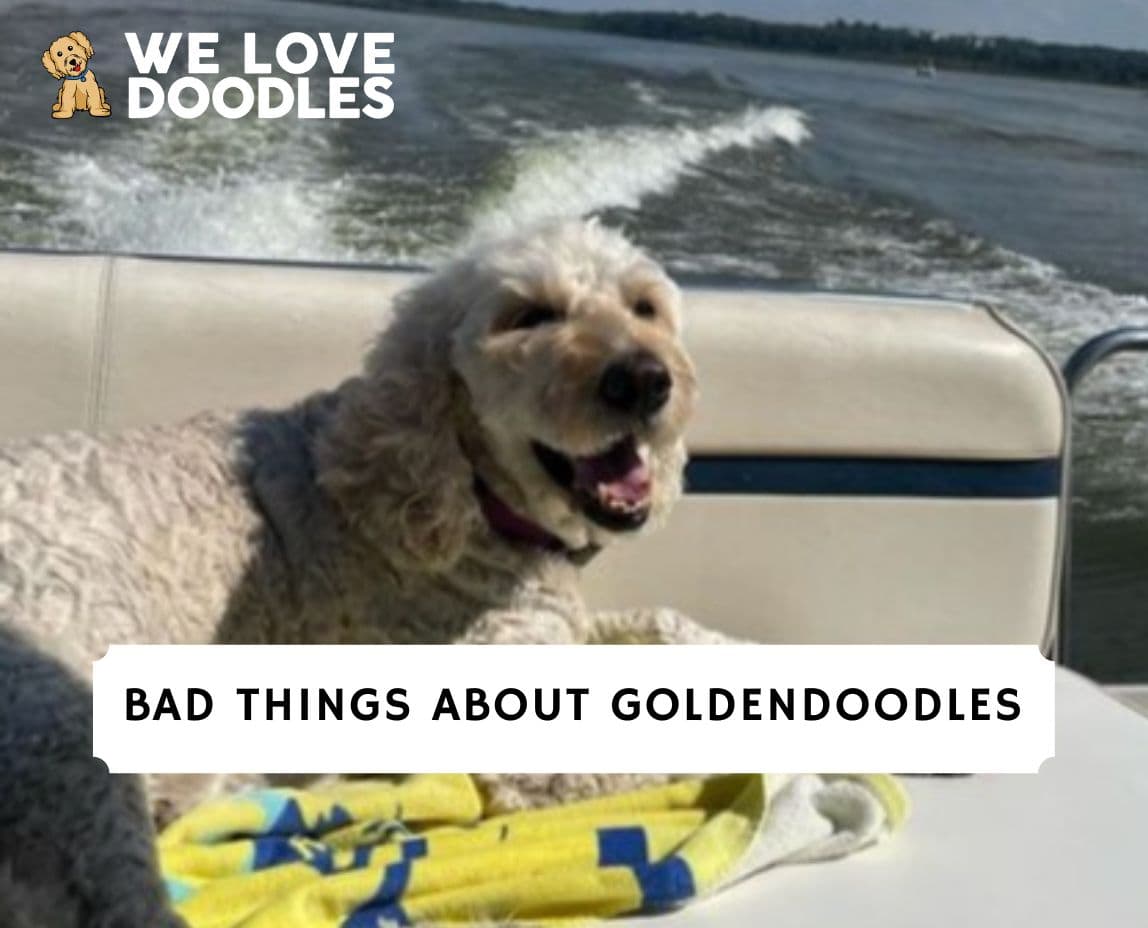 The combination of the friendly, laid-back nature of Golden Retrievers and the high intelligence of Poodles makes the breed so popular. Most Doodle owners concur that the Goldendoodle is a fantastic family dog.
However, that doesn't imply that these dogs are suitable for everybody. Before you decide to adopt or buy one, there are certainly potential problems that you need to consider. This article will address breeds issues by highlighting some bad things about Goldendoodles.
Before you scroll down this list of bad things about Goldendoodles, you can check out these other Goldendoodle guides from our team at We Love Doodles: Types of Goldendoodle Colors and What Makes an Ugly Goldendoodle?
Goldendoodles are known for being extremely friendly, which makes them vulnerable to separation anxiety when left alone. They are not a dog breed you want to leave unattended for an extended duration. The dogs must spend most of their time with people.
Yes, they make a wonderful family dog when everyone is there, but they can be a hassle for a busy family constantly on the go unless you bring them along. When left alone, some additional Goldendoodle bad habits and behavioral traits include gnawing on objects within their grasp.
So you may come home to vandalized furniture or ripped shoes. Because of their cleverness, they may get into amusing predicaments, such as finding out how to unlock the fridge and steal food. The majority of Goldendoodles inherit the same sociability and yearning for human companionship. There will be occasions where you won't be able to bring them along.
However, such instances should be the exception and not the normal. Taking them to a dog's daycare helps alleviate separation anxiety, but it may be costly. Before choosing the daycare, tour the facility and learn about their schedule and training. A daycare is essential, especially if you want your dog to learn specific skills like socialization.
2. A Hypoallergenic Goldendoodle Isn't Completely Non-Shedding
Breeders will frequently promote Doodles as hypoallergenic. Hypoallergenic is another marketing gimmick, like pet safe, that never lives up to its claims. It doesn't guarantee that a person will not develop an allergy to the dog. Although most people who are allergic to pets manage living with a Doodle without experiencing chronic allergies, not everyone is the same, and not every Goldendoodle has the same fur type.
It's essential to be aware that the culprit that triggers pet allergies is a protein in a pet:
When a dog loses hair, it also releases dander into the atmosphere. Therefore, while less frequent shedding means less pet dander in the air, you can still be allergic to them because of their saliva. Additionally, because not all Poodle mixes are light shedders, you may land a dog that sheds heavily.
Related: Do Goldendoodles Shed and Why is My Goldendoodle Shedding?
3. Goldendoodles Are Highly Energetic Dogs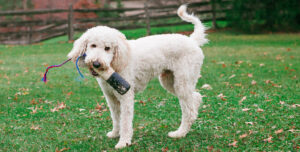 If retriever characteristics are prominent in your Goldendoodle, you must take your dog for daily physical exercises. Aim for a minimum of 60 minutes of exercise or monitored play. The dogs' pent-up energy typically comes out in a frantic round of rushing around the house.
Due to this drawback, medium and large varieties might not do well in homes that aren't big enough. Dogs with a lot of energy put many people off, but if you share their enthusiasm, a Goldendoodle puppy is for you.
4. Goldendoodles Can Be Mouthy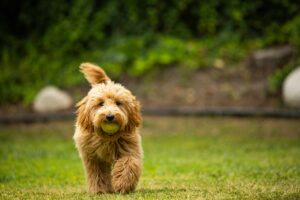 It's common for a Goldendoodle to grab someone by the arm or tug on clothes to get their attention. Even though they have no ill intentions, those unaware of this Goldendoodle bad habit may find it frightening. That's especially concerning when you have young children around Goldendoodle puppies that haven't yet acquired good mouth manners.
They exhibit the typical nippy behavior mostly during their puppy years. The mouthiness often comes out as extreme biting. You might be nervous about purchasing a Goldendoodle puppy if you've never been a dog owner before and aren't used to the occasional nip. Nevertheless, training can remedy most cases of mouthiness. Plus, they outgrow it by the time they're adults.
Related: Why is Your Goldendoodle Barking and How to Stop It.
5. Goldendoodle Will Have a Strong Odor If Not Groomed Often
Goldendoodles are a bit stinker if you don't give them proper care. Swimming appears to be the leading cause of Doodle's odor. If they don't dry off thoroughly after swimming, their coat will turn sour and emit an odor akin to milk that has gone bad. The odor may persist even after a professional grooming session for your Goldendoodle.
Furthermore, Doodles can start to smell and develop a pungent stench when their coats don't breathe well. They have a propensity to retain moisture and promote the rapid growth of bacteria. The coats can start to look funky if you don't maintain a regular grooming routine.
The problem spots are typically beneath the ears, chin, and feet. Your couches, rugs, and bedding are less likely to pick up that dog smell if you keep your pet clean and get it professionally groomed regularly. Regularly wash your dog with a gentle pet shampoo and brush them outside if necessary.
Related: Goldendoodle Grooming Guide.
6. Goldendoodles May Deal with Skin Problems
Skin problems are the main reasons Goldendoodles can be considered a bad breed. Because a Goldendoodle's coat is extremely thick and curly, the dog's skin tends to retain moisture. It's more difficult for their skin to breathe, resulting in itchy spots where bacteria thrive due to high moisture levels. Your dog will scratch and bite at these spots until they become red, inflamed, and bloody.
Moreover, if a Goldendoodle breeding isn't correct, it may have various health and skin problems, including:
Ear infections
Eye diseases and cataracts
Skin allergies
Visiting a reputable breeder and practicing regular coat care at home are essential.
Related: Common Goldendoodle Health Issues.
7. Goldendoodles Have Various Coat Colors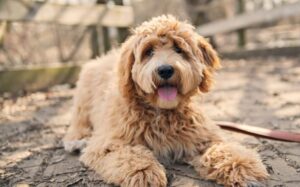 Most individuals know of Goldendoodles as a perfect breed. That's because there are breeders actively attempting to achieve this outcome. However, many people are breeding Goldendoodles for the sole purpose of making a profit from the breed's rising popularity. These breeders don't care about their offspring's well-being or future traits.
You can get a lovely dog that's simple to train, or you might end up with a dog with many behavioral issues. Among the significant issues with the unknown is shedding. Most breeders will tell you Goldendoodles don't shed. But we know that can't happen because all animals with hair, including humans, eventually lose their old hair and replace it with new.
However, Doodles have a far lower shedding rate than other dog breeds. The problem arises when a Doodle sheds excessively, and its owner had hoped for a hypoallergenic pet. Shedding is a big deal for specific individuals. If you fall into this category, consider adopting a purebred dog from a breed renowned for little shedding instead of placing a bet on a mixed breed.
Goldendoodle's fur coat color is yet another unknown. Although most of them have light red and blond colors, you'll occasionally find one with a black or brown coat. Nevertheless, you may reduce their shedding by brushing them daily, just like any other dog. Before purchasing a Goldendoodle puppy, you must know about shady breeders and bad genetics.
If you buy a puppy from a reputable breeder, you can rest assured that it will have a long, happy, and healthy life because such breeders take time to carefully choose their dogs and only breed the very finest of the mix. It's risky to buy from a breeder who doesn't undertake genetic testing because of the many potential problems.
It's always good to do your homework before making a purchase. However, with the rise in popularity of Goldendoodles, there's a greater likelihood of coming across a bad breeder and faulty genetics since many people are only interested in making money and not in breeding healthy Goldendoodles.
8. A Goldendoodle Requires High Coat Maintenance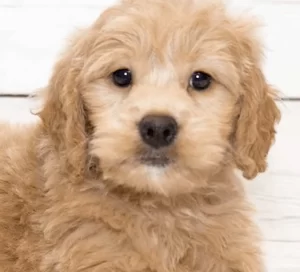 The coat is the primary source of frustration for Goldendoodle owners. You'll need to spend some time brushing their coat. If you don't, they'll quickly mat together, which is uncomfortable and limits bodily movement. It might be hard to find the time to brush your pet's coat, particularly if you have a hectic schedule, children, and the like.
In addition to brushing your dog, you'll need to comb it down to the skin and continue until the comb glides through the coat without any resistance. That implies that you'll need to physically brush your dog daily, which may not be possible for everybody. If you don't, your Doodle will get all tangled up.
As a result, your Doodle's coat will become too wet, causing hot patches and other skin problems. Furthermore, dematting a Goldendoodle's coat is highly uncomfortable. It's not good to subject your pet to that suffering for purely aesthetic reasons.
Your dog groomer, who is probably an ardent dog lover, will feel terrible about hurting your pet for three hours while they frantically brush and pull out mats. The Goldendoodle is the best option if you're sure you can commit to giving it a regular brushing and ensuring it stays mat-free. If not, you should think about getting a small, short-haired dog.
Related: Best Types of Goldendoodle Haircuts.
9. Goldendoodles Are Prone to Certain Health Problems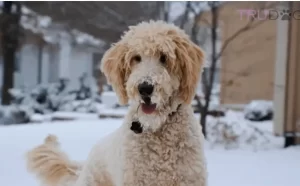 Despite claims that Goldendoodles are healthier than purebred dogs because of their hybrid vigor, this isn't always the case. Since the Poodle and Golden share several health problems, such as Hip Dysplasia and gastric dilatation-volvulus (GDV) complex, there's a chance that they may continue to suffer from these illnesses.
You'll need to choose a Doodle whose parents don't have the same health problems if you truly want a pet with hybrid vitality. To reduce the likelihood of such problems, you should do a PennHIP or OFA examination on the potential parents before breeding them.
If you plan on taking a Goldendoodle into your home, you should first inquire about the findings of this examination before committing to any fee or agreement. If you don't have access to such information, you should treat the deal as questionable and take appropriate precautions.
Your four-legged Goldendoodle companion will have a lifespan of about 10 to 15 years if you do the following:
Give your regular dog exercise
Offer medical attention when necessary
Provide a well-rounded diet
10. Goldendoodles Are Not Good Guard Dogs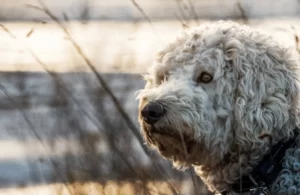 Goldendoodles aren't the best choice if you want a dog to keep a watch on the house for intruders. Why are Goldendoodles bad at being guard dogs? Similar to Goldens, they're renowned for their friendliness. Instead of trying to keep an outsider out, they'd rather have them inside. Their overenthusiasm and friendliness are often charming, but it can also be one of the bad things about Goldendoodles.
Related: Best Hypoallergenic Guard Dogs.
Conclusion For "Bad Things About Goldendoodles"
If you're thinking about getting a Doodle, the consensus is that it will have a high chance of being a decent dog that's easy to train. The Doodle might be the ideal choice if you're a fan of the various traits of both Golden Retrievers and Poodles.
Always check if the breeder has taken all necessary precautions concerning health, socialization, and behavior. Your pet is like a child to you, and by doing careful research, you can be the best kind of pet parent. We hope our list of bad things about Goldendoodles helps you make the right choice.
If you find this list of bad things about Goldendoodles informative and helpful, you can check out these other Goldendoodle guides from our team at We Love Doodles:
With this list of bad things about Goldendoodles aside, you can learn more about this incredible Poodle mix by watching the "Goldendoodle Dog Breed Guide" down below: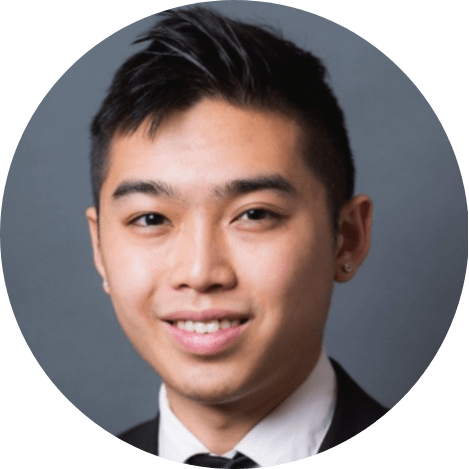 Andy is a full-time animal rescuer and owner of a toy doodle. When he's not saving dogs, Andy is one of our core writers and editors. He has been writing about dogs for over a decade. Andy joined our team because he believes that words are powerful tools that can change a dog's life for the better.
Why Trust We Love Doodles?
At We Love Doodles, we're a team of writers, veterinarians, and puppy trainers that love dogs. Our team of qualified experts researches and provides reliable information on a wide range of dog topics. Our reviews are based on customer feedback, hands-on testing, and in-depth analysis. We are fully transparent and honest to our community of dog owners and future owners.