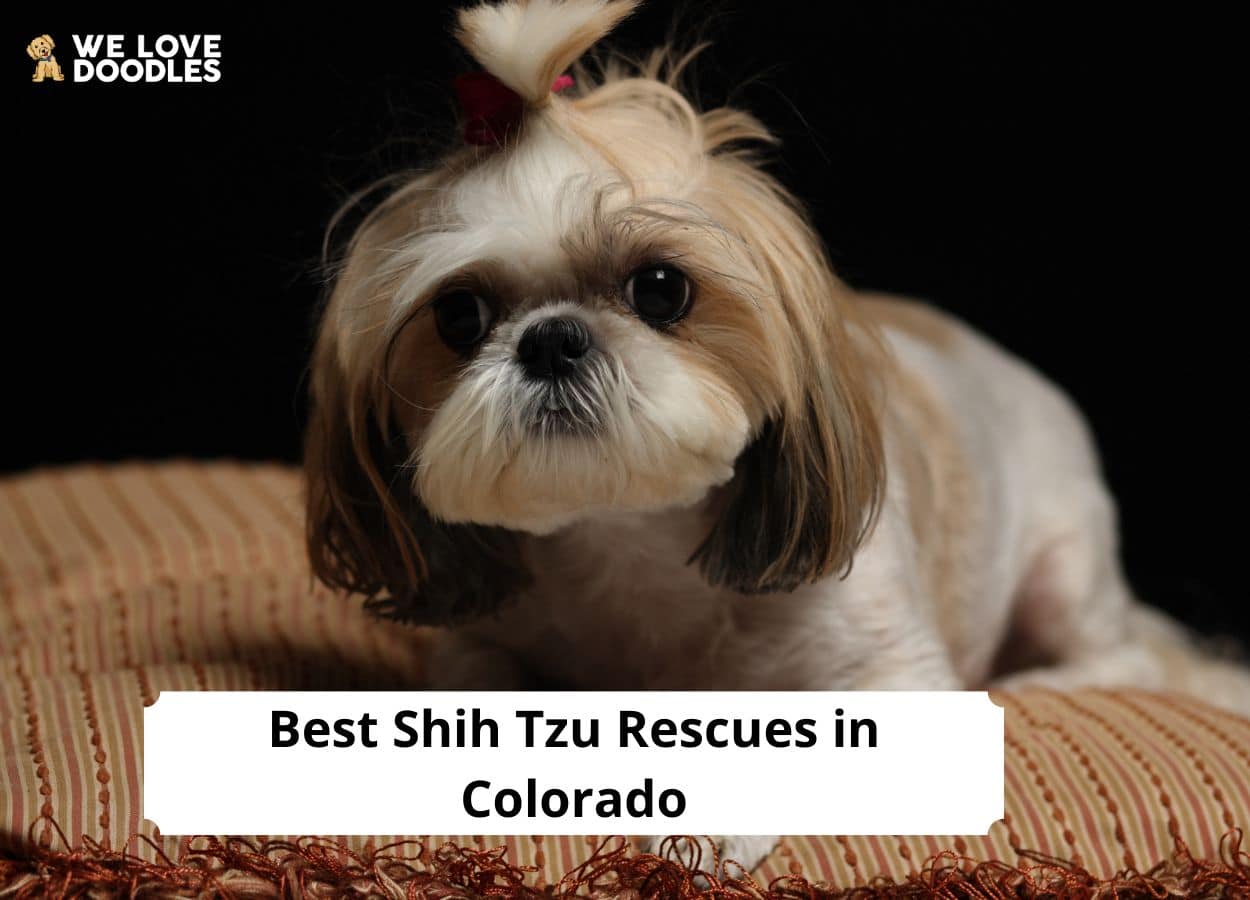 Shih Tzu rescues in Colorado are not easy to find. A Shih Tzu rescue is a special animal shelter focusing on rescuing and rehoming only Shih Tzu dogs or Shih Tzu Mixes. A single-breed rescue's main focus is on that breed, which means they can provide education and resources to potential adopters.
This also makes them more likely to find homes for the dogs in their care. However, since Shih Tzu is not a common breed in every state, finding a reliable single-breed rescue is challenging.
In Colorado, you will be hard-pressed to find rescues that only focus on the Shih Tzu breed. Therefore, to adopt a Shih Tzu in Colorado, you must explore all small-breed dog rescues in Colorado and the neighboring states.
The Shih Tzu is an adorable bundle of joy and energy that yearns to be loved. It loves being near people and especially does great with children. A Shih Tzu makes an excellent pet; its personality is as loveable as its looks, and adopting one will improve your life.
Before you scroll down this list of Shih Tzu rescues in Colorado, you can check out these other rescue shelter recommendations from our team at We Love Doodles: Best Dalmatian Rescues in Colorado and Best Small Dog Rescues in Colorado.
Find a Shih Tzu Rescue Shelter Near Me in Colorado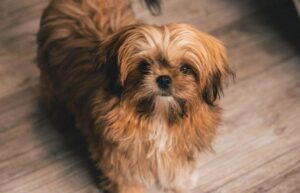 Our team at We Love Doodles created this list of the best Shih Tzu rescues in Colorado for you to check out.
Shih Tzu Product Recommendations: Best Dog Food For a Shih Tzu with Allergies and Best Shampoos For a Shih Tzu.
1. Rescue Me's Colorado Shih Tzu Rescue Shelter
Rescue Me is an excellent resource for finding Shih Tzu dogs for rescues in Colorado. Since single-breed Shih Tzu rescues are hard to find in Colorado, Rescue Me. Will help you quicken your search by listing all the Shih Tzu dogs available for adoption in Colorado.
Founded by Jeff Gold, a notorious animal lover, this organization helps connects animals in need of rescue and people looking to adopt them. Jeff noticed that not every state has dedicated single-breed rescues, making it hard for potential adopters to adopt the breed of dog they want.
Therefore, he created Rescue Me, a network with a dedicated webpage for every breed in every state. To view adoptable Shih Tzus in Colorado, visit the website, learn the details, and get in touch with the rescue, shelter, or club that has your chosen Shih Tzu. Information about their health, adoption fee, and services covered in the adoption fee can be obtained from the source.
Rescue Me's Colorado Shih Tzu Rescue Shelter Details
2. Life is Better Rescue
If you are looking for a Shih Tzu and browsing through puppy rescues in Colorado, you may come across Life is Better Rescue. They are located in Colorado and have small breed dogs like Shih Tzu mixes available for adoption.
Their tagline, 'The Best Things in Life are Rescued,' perfectly captures the shelter's approach to animal welfare. This rescue doesn't only believe in saving a life of a dog or cat it takes in but improving the quality of life for that animal.
They do this by spaying, neutering, and working on behavioral training for the dog so that each rehoming is permanent. The rescues want to see their animals placed in loving homes where the animal is comfortable and the individual who adopts it.
If you are interested in adopting from Life is Better Rescue, then you should keep the following in mind:
They will only allow one animal per household at a time. This may not be your shelter if you want to adopt multiple animals.
They do not have a kennel where the dogs are held on-site. Instead, they operate through a foster system, and you must go through their adoption process to meet the dog.
New applications must be submitted each time you want to adopt a dog.
They only adopt to Colorado residents because they cannot ship their animals.
They will verify the vaccination records of animals in your home.
Adoption fees range from $200 to $400.
Life is Better Rescue Details
3. Aurora Animal Shelter
The Aurora Animal Shelter is located in Aurora, Colorado, and is run by the city municipality. They offer dogs for adoption at very reasonable rates. If you are looking to adopt a Shih Tzu or Shih Tzu mix and do not have the budget to dish out $400 to $500, this is a great place to try.
Their adoption rates for puppies are $178 for dogs under six months of age; between six months and six years, it is $153. And for dogs six years and older, it is $138. If you are a senior citizen or military (retired or active), you can receive a 50% discount.
If you are interested in adopting a Shih Tzu from the Aurora Animal Shelter, it would be a good idea to start browsing through available dogs now, as there is no waiting list. You may not find a Shih Tzu listed currently, but all kinds of breeds come through the shelter, and you could get lucky if you keep checking the website regularly.
When you adopt a dog from Aurora Animal Shelter, you support a community animal shelter short on funds and staff. Giving one animal a loving home makes important space for another abandoned animal.
Moreover, even though their fees are considerably lower than other private shelters, all adoptable dogs are vaccinated against rabies and other diseases, spayed or neutered, groomed, and micro-chipped.
On top of that, they offer military and senior discounts. On the other hand, since Aurora is a state shelter and rescues many animals every day, the shelter staff may not know the dog's complete history.
Moreover, they will not vet you as an individual and do not have the time to ensure that the animal is an excellent match due to the number of daily adoptions. Therefore, you must take responsibility for this when you meet the animal.
You will probably only have one meeting with the dog before you decide to adopt. Finally, they may not offer post-adoption support but can help you with recommending organizations that offer dog training courses.
Aurora rescues many dogs daily, so you have a higher chance of finding a Shih Tzu. Moreover, their adoption fee is relatively less than other rescues, and they are passionate about saving animals. So, you may not get the best amenities, but you will get excellent dogs here.
Aurora Animal Shelter Details
4. Brighter Days Dog Rescue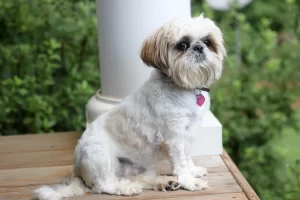 Brighter Days Dog Rescue is a registered non-profit pet rescue in Colorado that helps abused, sick or neglected dogs by rehabilitating and rehoming them. Brighter Days Dog Rescue will go to any means necessary to rescue dogs in danger of being euthanized from all over the United States.
They work with volunteers and supporters in other states to save dogs about to be killed and find loving homes for them. They will allow out-of-state adoptions in exceptional circumstances, so if you live outside of Colorado and are looking for a Shi Tzu, check out their page on available dogs.
Keep the following in mind if you wish to adopt from Brighter Days Dog Rescue:
They will allow out-of-state adoptions but only in exceptional circumstances.
The adoption process is fast and quick, usually between two and seven days.
They will allow double adoptions but not from the same litter due to 'sibling syndrome.'
Adoption rates are between $300 and $800, depending on the dog's age.
All dogs are vaccinated, spayed or neutered, and microchipped.
They will not hold puppies under any circumstances. You must inform the shelter if you cannot make the meet and greet time.
They will not do adoption trials where you can 'try' out having the dog. You must ensure you are ready for the commitment before you take the dog home.
Brighter Days Dog Rescue Details
5. National Mill Dog Rescue
The National Mill Dog Rescue, located in Peyton, Colorado, is dedicated to the care of dogs that have been abandoned due to breeding practices. They aim to educate the public about the cruel practices of the breeding industry.
The non-profit came into being after its owner, Theresa Strader, rescued an Italian Greyhound from an auction. The dog had been delivering puppies continuously without any break and was in terrible condition.
Then, Theresa decided that she would strive to rescue as many dogs as she could who were discarded because of breeding practices. National Mill Dog Rescue is a non-profit that depends on the generous donations of supporters and those who adopt.
They have a streamlined adoption process that requires you to fill out an adoption form. You will then be contacted by the rescue, who will contact you within 72 hours.
In addition, you will be informed of the following criteria if you wish to initiate the adoption process:
Most of the dogs that are put up for adoption will need to be in homes that have yards fenced in.
If you cannot keep the dog for any reason, they require it to be delivered back to the rescue.
All pets in the home must be spayed or neutered.
All dogs up for adoption are vaccinated, microchipped, and have had any necessary medical care.
They will not ship dogs, so you must make travel arrangements if you live out of state.
Adoption fees range from $250 to $400.
National Mill Dog Rescue Details
6. Arizona Shih Tzu Small Breed Rescue
If you are having trouble finding a Shih Tzu in Colorado, why not try Arizona? The Arizona Shih Tzu Small Breed Rescue is a volunteer-run rescue focusing on rehabilitation and rehoming small breeds like Shih Tzu and Shih Tzu mixes.
They believe every dog should have a second chance at finding it forever home and take the time to match individuals with dogs. They do not have dogs available at their facility but operate through a network of foster homes.
All of the dogs listed on their site have brief bios that explain the history of the dog. After you submit your application, you will hear back from the shelter and learn the next steps in the adoption process. They can receive up to 100 applications simultaneously, so they ask you to be patient.
Arizona Shih Tzu Small Breed Rescue Details
7. Lend a Helping Paw Shih Tzu Rescue
Lend a Helping Paw Shih Tzu Rescue is located in Michigan. They specialize in rescuing Shih Tzus and Lhasa Apsos dogs via a foster network across the country. These dogs are then placed in permanent homes after careful vetting.
If you are located in Colorado, this is a great shelter to try since they do serve states across the United States. You can look at their available dogs here and see if any are located near Colorado. Their adoption process is straightforward.
They require you to fill out an adoption application, undergo a vet check, and a home visit, and will check your references. They suggest that you go ahead and apply for approval whether there is a Shih Tzu available or not. If you are pre-approved, they can call you when a Shih Tzu becomes available.
They will provide free transport across the United States, so for those living in Colorado, this is a great option, and you will not need to worry about transportation. So, if you have no luck finding Shih Tzu rescues in Colorado, look at Lend a Helping Paw Shih Tzu Rescue in Michigan.
Lend a Helping Paw Shih Tzu Rescue Details
How to Choose a Shih Tzu Rescue in Colorado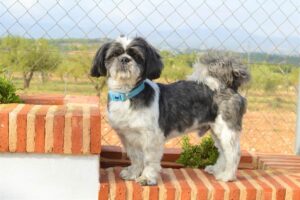 When deciding which rescue to adopt your Shih Tzu from, it is best to do a little research. Choosing a rescue specializing in Shih Tzus is always an excellent first choice, but if you cannot find any in your area, look at small-breed dog rescues. Secondly, looking at online reviews and having word-of-mouth references is essential.
Anyone who has adopted a dog from the rescue and is not happy will gladly be ready to share their feelings online. You can find these reviews on Google My Business, Yelp, or the rescues Facebook page. Good solid reviews are always the best sign that a rescue is getting it right.
More Shih Tzu Guides: Maltese vs. Shih Tzu Dog Breed Comparison Guide and Shih Tzu and Maltipoo Mix Dog Breed Guide.
Conclusion For The "Best Shih Tzu Rescues in Colorado"
With this great list of rescues in Colorado and surrounding areas, you will find a Shih Tzu to adopt today. Remember, becoming a guardian of a dog is a privilege and responsibility. Everyone in the family must understand this before you bring your dog home. Here's hoping you find that adorable Shih Tzu today.
For more guides similar to this list of Shih Tzu rescues in Colorado, you can check out these other rescue shelter recommendations from our team:
Before you adopt a Shih Tzu companion from a rescue shelter in Colorado, you can learn more about this dog breed by watching "9 Things You Must Know Before Getting a Shih Tzu" down below: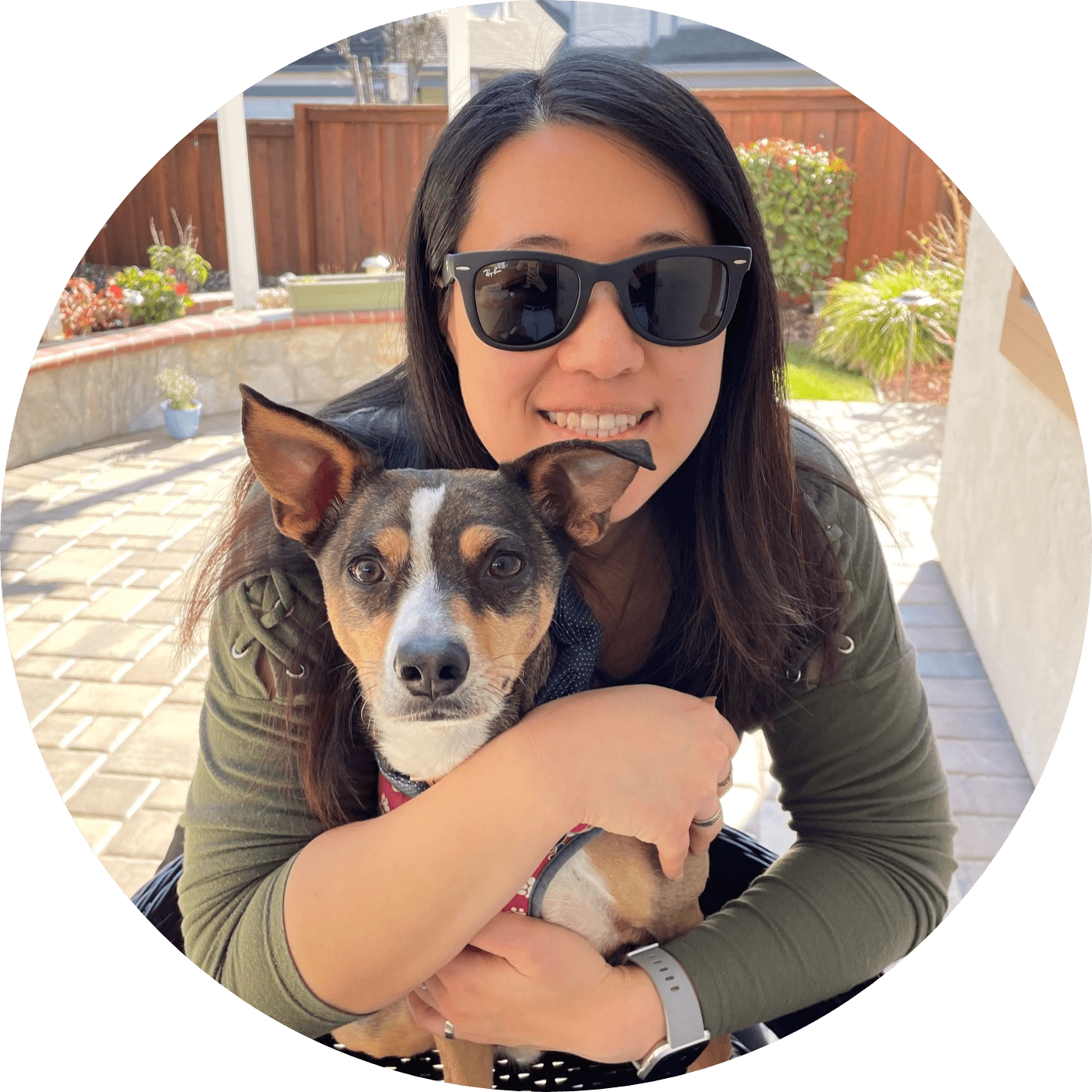 Dr. Sabrina Kong graduated from the Royal Veterinary College in England in 2016 and has been working at a small animal clinic in Northern California since then. She grew up in the Bay Area and got her bachelor's degree from Cal Poly San Luis Obispo. She also became a Certified Canine Rehabilitation Practitioner through a program at the University of Tennessee.
When she isn't in the clinic taking care of her four-legged patients, she enjoys traveling and trying new foods with her friends and her three-legged dog, Apollo. She adopted Apollo from her clinic when he was a puppy with numerous health issues. Dr. Kong truly cares about taking care of animals.