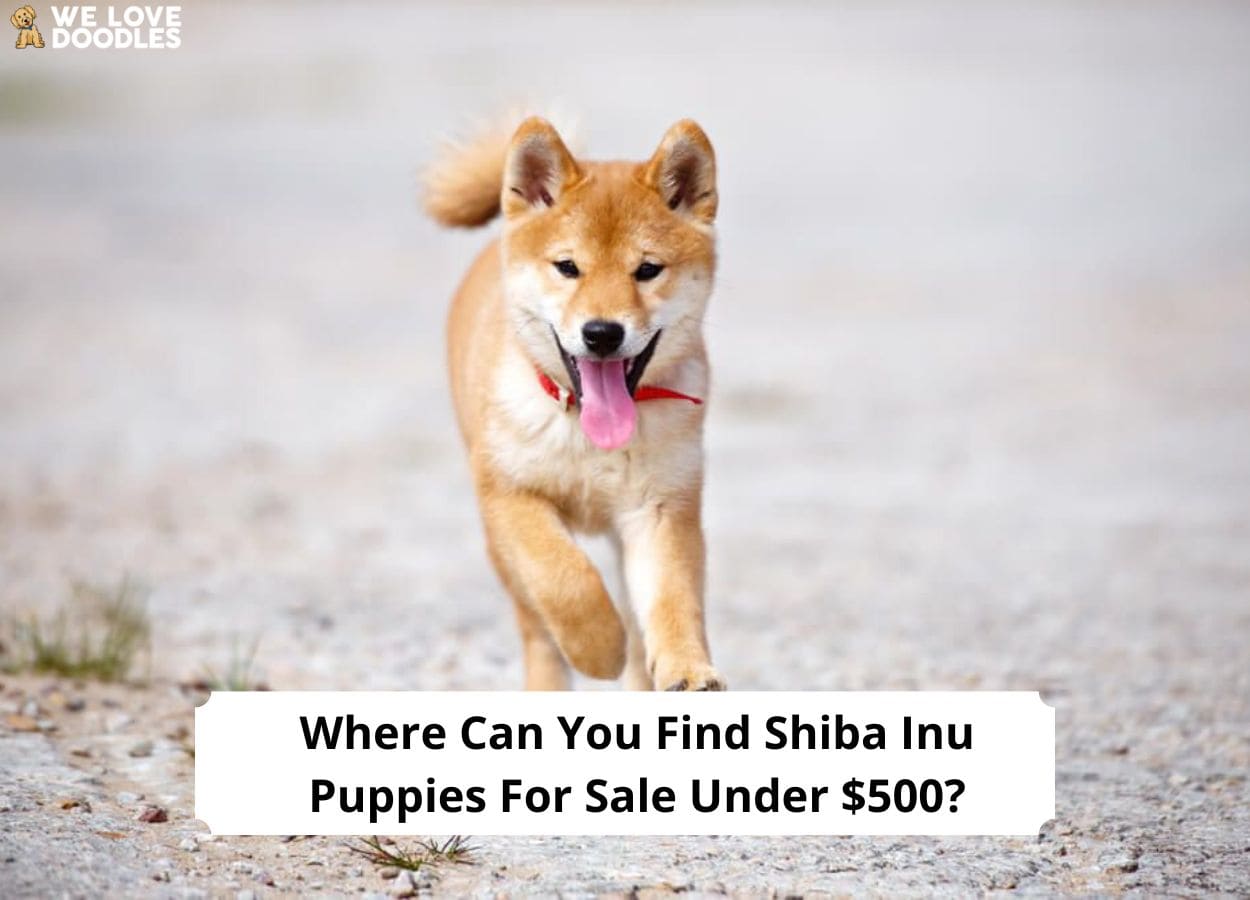 If you are searching for adorable Shiba Inu puppies for sale under $500, you have come to the right place. The Shiba Inu has been helping its owners hunt in Japan for many years, but it came to the United States about 60 years ago. It is the most popular dog breed in Japan and the 46th most popular breed in the US.
The Shiba Inu is a purebred and exotic dog breed, and as such, it can be pretty expensive. The average cost of a Shiba Inu puppy is $2,450, but don't despair just yet! There are some avenues that you can explore to get a purebred and healthy Shiba Inu for under $500, and we are here to help you find them.
This article lists the lesser-known online treasure troves where you may get a Shiba Inu for $500 or less.
Before you scroll further down this guide, you can check out these other Shiba Inu-related articles: Best Shiba Inu Breeders in the United States and Best Shiba Inu Rescues in the United States.
1. Start By Searching Social Media
Social media is indispensable for connecting with people and keeping abreast of worldwide trends, but did you know you can also use it to find affordable puppies?
You might be aware that popular social media platforms allow subscribers to make groups and pages and connect with people with the same interests and hobbies. Therefore, you can find many groups, especially on Facebook, created by Shiba Inu lovers.
These groups cover various topics – they may be used to discuss questions about the breed's upkeep, training, behavioral problems, health concerns, and more. Some use it to share Shiba Inu memes for the general amusement of all Shiba lovers.
In addition, people also use these groups to rehome their Shiba Inu or put up available Shiba Inu litters for adoption for incredibly low prices. So, a simple search, such as 'Shiba Inu puppies for adoption' or 'Adopt Shiba Inu for $500', can give you innumerable results and help you find exactly what you want.
Besides searching for suitable groups on Facebook, you can also check Instagram. You can find affordable puppies with the help of hashtags. These hashtags can look like #freeShibaInupuppies, #ShibaInupuppiesfreeadoption, and so on. It will help you find suitable posts of people looking to rehome their Shiba Inu.
Some Facebook groups to consider are:
2. Find Shiba Inu Puppies on Adopt-A-Pet
Adopt-a-Pet is a popular online platform that advertises available pets to make it easier to adopt and rehome animals. It is one of the biggest platforms in the US and Canada. So, you can find numerous available pets located all over the country.
Visit the website and search for a puppy by filling out the required fields. You can narrow down your options by selecting your location, search radius, breed of choice, and a few other parameters related to the sex and age of the dog.
Once you've set your preferences, hit search, and voila! You'll have a long list of adoptable dogs to choose from. Choose the dog you like, click on the image to open the dog's profile, learn about the dog, and make your decision.
A dog's profile will also include information about the seller, whether they're an individual owner looking to rehome their pet, a rescue organization seeking a loving home for a rescued dog, or a breeder looking for potential adopters.
You can also find out if the pup is at a shelter, rescue, or private residence. The profile will also include the adoption process. You will probably have to contact the person directly if it is a private listing. But, if the dog is at a rescue, you must follow the rescue's adoption process, which will also be available in the dog's profile.
3. Check Out Local Shelters and Rescues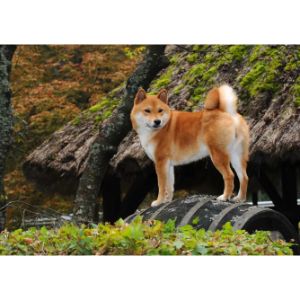 Pets are cherished members of every family. Yet, people often have to give up their furry friend due to different issues. These pets usually end up in shelters or rescues where they are cared for until they find a new home.
There are about 3500 shelters located all over the US. These also include breed-specific rescues dedicated to the welfare of a specific breed, such as the Shiba Inu. So, you can use Google to find dog rescues near you. You can either check out their website or visit the rescue in person.
Here are some Shiba Inu rescues you can check out while looking for a Shiba Inu for free:
Midwest Shiba Inu Rescue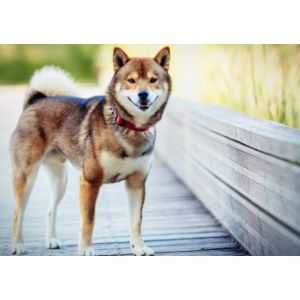 Midwest Shiba Inu Rescue is located in Illinois and is a non-profit, all-volunteer organization. It rescues Shiba Inu in need and places them in foster homes.
While the dogs stay at foster homes, the rescue ensures they get all the medical care necessary to nurse them back to help. Then, the rescue chooses the best possible home for the dogs after a thorough screening process. In addition, the rescue also accepts owner surrenders.
So, if you are looking for Shiba Inu puppies for sale under $500, you can visit the rescue's website to learn more about them. You can look at their available pups and apply to adopt if you find one you like. The adoption fee for the dogs can range from $400 for puppies to $150 for seniors.
Midwest Shiba Inu Rescue Details:
NYC Shiba Inu Rescue
Another rescue you can check out in NYC is Shiba Inu Rescue, New York. This non-profit organization helps homeless and abandoned purebred Shiba Inu and Shiba Inu mixes. The organization rescues, fosters, rehabilitates, and rehomes dogs in need.
Since it is a privately-funded organization, NYC Shiba Inu Rescue charges a small adoption to keep the lights on. You can adopt a purebred Shiba Inu puppy for $400 and a Shiba Inu mix puppy for $350.
NYC Shiba Inu Rescue Details:
4. Check Out Suitable Websites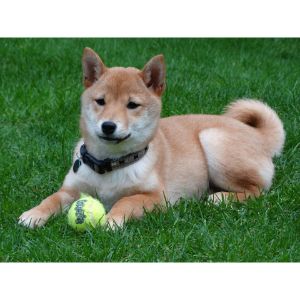 Google can be extremely helpful while searching for a $500 Shiba Inu. A simple search such as 'Shiba Inu for adoption' will lead you to websites and marketplaces that can help you find the perfect pup.
These websites are usually advertising agencies that help buyers and sellers connect. They may list available puppies from breeders, rescues, shelters, or private owners. However, it is important to ensure that you choose a legit website. You can ensure that the website is legit through social media and online reviews or testimonials.
Greenfield Puppies
Greenfield Puppies was founded in 2000 as a pet adoption agency to help breeders find the perfect home for their pups. The agency only works with reputable breeders and strongly discourages puppy mills and backyard breeders.
You can find many affordable Shiba Inu puppies at Greenfield Puppies. To get yourself a puppy, visit the website and search for a Shiba Inu for under $500. Since they've got an extensive network, chances are that you'll find your puppy pretty quickly. Once you do, contact the breeder directly through a link in the pup's profile.
We understand that you may be wary of getting a puppy from an online platform like Greenfield Puppies, but the agency offers a 30-day money-back health guarantee. If the puppy you got isn't as healthy as the bio claimed, you can return it within 30 days!
Shiba Inu Puppy Listings on Greenfield Puppies
Greenfield Puppies Details:
5. Look For a Breeder
We know that a breeder might be at the bottom of your list when searching for Shiba Inus for under $500, as they can be pretty expensive, but you can still get an affordable puppy from one.
Some breeders may offer puppies at discounted prices for many reasons. For instance, they may do so to sell puppies that have not found loving homes yet. They may also sell puppies at discounted prices that do not match a certain standard.
Apart from that, breeders also put up adult dogs and retired breeding dogs for adoption. So, you can contact nearby breeders and check whether they have a discounted Shiba Inu.
6. Try Looking for a Puppy on Craigslist
Craigslist is another online platform that helps connect buyers and sellers. You can find anything and everything on this website, including Shiba Inu puppies for sale under $500. You can visit the website, search for what you are looking for, and get many good leads. In addition, you can narrow down your results by adding filters to your search.
Although Craigslist is a great place to find affordable puppies, it is necessary to be careful while purchasing one to help avoid scams. We recommend you talk to the seller on call and ask for updated pictures and details about their pup. It will help you determine whether the seller is legit or not.
Frequently Asked Questions
What is the cheapest Shiba Inu?
If you're looking for the cheapest Shiba Inu puppy, there are several options available. One option is to look into local rescue or dog shelter organizations that specialize in this breed. Many of these organizations offer adoption fees that are significantly lower than breeders. Typically, if you can find a Shiba at a shelter, the adoption fees are less than $100.
How much should a Shiba Inu puppy cost?
Reputable breeders will typically sell a Shiba Inu puppy for $1,500 to $3,000+. Shiba breeders will typically charge more for their puppies than dog rescues, but they will also typically health check and socialize their puppies.
Conclusion For "Where Can You Find Shiba Inu Puppies For Sale Under $500"
The Shiba Inu is a popular dog breed that originated in Japan. It was initially used as a hunting companion for flushing out small prey. However, this breed is a beloved companion dog by families all over the US.
Shiba Inu puppies can be quite expensive, and many people may hesitate to get one. But there are other places where you can easily find Shiba Inu puppies for sale under $500. For instance, you can contact people looking to rehome their pets on social media. You can also check out online platforms or pet adoption agencies such as Adopt-a-Pet, Greenfield Puppies, and more.
With the sources listed in this article, you're sure to get the Shiba Inu you desire!
If you find this guide, "Where Can You Find Shiba Inu Puppies For Sale Under $500," informative and helpful, you can check out these other dog-related articles from our team:
Before you find a Shiba Inu puppy for sale under $500, you can learn more about this dog breed by watching "What You Should Know BEFORE Getting a Shiba Inu" down below:
Garrett loves animals and is a huge advocate for all Doodle dog breeds. He owns his own Goldendoodle named Kona. In addition, he volunteers at the Humane Society of Silicon Valley, where he fosters dogs and helps animals. Garrett enjoys writing about Doodles and believes that dogs can teach humans more about how to live than humans can teach a dog.
Why Trust We Love Doodles?
At We Love Doodles, we're a team of writers, veterinarians, and puppy trainers that love dogs. Our team of qualified experts researches and provides reliable information on a wide range of dog topics. Our reviews are based on customer feedback, hands-on testing, and in-depth analysis. We are fully transparent and honest to our community of dog owners and future owners.