Here's what you need to know if you're searching for the best Shiba Inu breeders in Washington. The Shiba Inu is a small-sized dog breed of Japanese origin ancestrally traced to be a hunting dog. The Shiba Inu used to hunt small animals such as rabbits and birds and cannot be fit for sporting activities due to its small body size.
The Shiba Inu is a great family pet, and they are usually good-natured, alert, naturally independent, strong-willed, and exceptionally clean. According to the American Kennel Club, male Shiba Inus are usually around 23 pounds and about 16 to 17 inches tall.
The average female Shiba Inu weighs approximately 17 pounds and measures just 13.5 to 15.5 inches in height. Their life expectancy is between 13 to 16 years, depending on factors like genetics and nutrition; find some great breeders highlighted in this article.
Before scrolling down this list of Shiba Inu breeders in Washington, check out these other recommendations from our team at We Love Doodles: Best Pitbull Breeders in Washington and Best Maltese Breeders in Washington.
Shiba Inu Puppies For Sale in Washington
Adopting a dog from a trustworthy and reputable breeder committed to quality over quantity is the first step towards a healthy pet. This has proved to be a better source of puppies over time than getting puppies from poorly bred and inexperienced breeders. Below are the names and detailed contacts of some reputable Shiba Inu breeders in Washington.
Shiba Product Recommendations: Best Tug Toys For Dogs and Best Muscle Supplements For Dogs.
1. PuppySpot's Shiba Inu Puppies For Washington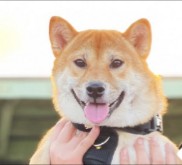 Since you're searching for Shiba Inu breeders in Washington, we recommend checking out PuppySpot's platform. PuppySpot is a reputable marketplace where you can find available Shiba Inu breeders from the comfort of your home in Washington.
All Shiba Inu breeders must go through PuppySpot's screening process, so your puppy will arrive in Washington safely. Before you continue searching for a Shiba Inu puppy for sale in Washington, check out the link to the marketplace below.
PuppySpot Details
2. Masakado Shiba Inu

The Masakado Shiba is a trusted small-scale breeding program in Puyallup, Washington, owned and managed by Lindsay Anne Tompkins. There are dedicated and renowned for breeding healthy and top-quality Shibas and the Ainu Dog or Hokkaido Ken.
They are a proud member of the National Shiba Club of America and a recognized Breeder of Merit at the American Kennel Club. Masakado has been breeding AKC registered Shiba Inu, and their breeding plans are following the Club's breed standards.
They ensure that all dogs are screened to clear concerns about inheritable diseases such as dysplasia or eye defects. Masakado's parent stocks not cleared of the above will not be used as a breeding stud. Masakado's puppies are whelped and raised in a conducive environment and are handled daily to ensure good social skills.
Masakado's Shibas are ready for their new homes eight weeks after being vet-checked, dewormed, vaccinated, and microchipped. They are covered with a health guarantee and come with a 30 days American Kennel Club and 30 days of Trupanion pet insurance.
Masakado's clients get a puppy pack after purchase containing limited AKC registration and pedigree, client's contract, puppy starter kits, and a puppy guide. Masakado offers lifelong support to all their prospective clients as they want to be part of their puppy's progress. Please note that Masakado doesn't sell out dogs on impulse or immediate request, as interested clients will have to fill out the puppy application form on their website.
All prospective clients are screened, and only qualified families not far away from their location will be considered for adoption. Masakado's adoption process is transparent and direct, with experienced hands available to help with transitioning. You can send Lindsay a mail or visit their website for detailed adoption procedures.
Masakado Shiba Inu Details
3. Whidbey Shibas

John and Alice Schisels are passionate Shiba lovers who established the Whidbey Shibas in Coupeville, Washington State. The couple has, over time, been renowned for their reputable breeding program focused on top quality and health. Their passion and commitment have brought them into the good books of reputable breeders in Washington.
Whidbey Shibas' breeding program is planned following the breed's ethical standards to ensure a well-structured dog. The Whidbey Shibas do not own a kernel, and their dogs live in the same house with them. Their dogs' health is considered as they are tested regularly for hip dysplasia, allergies, patellar luxation, and eye defects.
The Schisels cherished their dogs greatly as they are a significant part of their family; hence, they are treated as such. Their dogs are well-loved and are placed with committed and loving families that will care about them forever. Whidbey's dogs leave for their new homes dewormed, vaccinated against infections, and are vet checked for wellness.
Whidbey Shibas' adoption process is transparent with no hidden health concerns, and the best customer experience is offered. Contact the Schisels today by mail or visit the Whidbey website for more information about their adorable Shiba Inu.
Whidbey Shibas Details
4. Aria Show Dogs

Aria Show dog is a trusted breeding program in Seattle, Washington, owned and managed by Linda Bates, a deliberated and ethical breeder. They are renowned for breeding adorable Schipperkes and Shiba Inus, focusing on health, quality, and great disposition.
Their breeding programs are planned following the American Kennel Club standards to ensure they produce the best Shibas possible. During their early stages, puppies are friendly and spend most of their time interacting with children and other dogs.
All their dogs are given their first set of shots, wormed, and have their dew claws removed before leaving to join their new families. Aria Show does not provide or sell dogs outside of the strict contract for spaying and neutering them, including terminating their sexual organs before they are sold.
All dogs are vet tested and health guaranteed to clear all concerns about future health complications. Aria Shibas's adoption process is seamless and straightforward, with lots of fun moments and capable hands to help the transition. For more information and further inquiry, reach out to Linda via email or visit the Aria Show Dog website.
Aria Show Dogs Details
5. Kawako Shiba Inu

Located in Amboy, Washington State, Kawako Shiba Inu is owned by Cheri Fellinger and Marcel Marckelbach, two committed Shiba breeders. The Kawako Shiba Inu only gives or sells dogs to families within 75 miles of Portland, OR. This method ensures that the dog receives the best care and knows how well it is fairing.
Dogs bred in Kawako Shiba are of sound temperament as they would have gone through socialization to train them ahead of their new homes. The stud dogs are vaccinated against common bacterial and viral infections in dogs. They are also tested for hip dysplasia, eye defects, and patellar luxation to prevent future crises in their litters.
Kayako's puppies are born and raised in a loving environment that is cherished and nourished with the best meals available. They are ready to join their new owners eight weeks after deworming, vaccinated, and vet checked.
Their dogs are well-loved and will be placed only with loving families. The Kawako Shiba Inu is a trusted breeder who has proven experts in care for the Shiba Inu and has a transparent adoption process. You can reach out to Cheri and Marcel via phone or mail for more information and inquiry on this unique breed.
Kawako Shiba Inu Details
6. Taichung Shibas

Last on the list of the best Shiba Inu breeders in Washington is "Taichung Shibas." "Taichung Shibas" is owned by Laura Perkinson, who has been a dog lover since 1958 and has been breeding them ever since. With recognition from the AKC, Laura has successfully generated different dogs, ranging from Bulldogs to Dalmatians to Chow-chow to Bichon Frises to Schipperkes to Shiba Inu, etc.
In 1988 she decided to study the temperament of the Chow-chow and the Shiba Inu because a dog with a nasty disposition is not anyone's favorite. Taichung Shibas has since then raised over a hundred dogs, taming their temperaments and watching them grow into healthy, well-behaved, cute little dogs.
The Taichung Shibas are notable for quality over quantity. Hence, Shiba Inus are available only on previous reservations. Taichung Shibas ensures their dogs are screened and tested for hip dysplasia, glaucoma, cataracts, patellar luxation, and allergies. If the dog is found to be with any of these diseases, such dog is treated before selling it out and will not be used as a stud dog.
Puppies are usually dewormed and given shots by the veterinary doctor at scheduled times. Puppies from Taichung Shibas come with AKC registration, sales contract, and health guarantee and do not permit ownership to be transferred from person to person. Taichung Shibas is a trusted kennel where you can get healthy Shiba Inus. You can contact Laura via email at shibas1@hotmail.com or a telephone call for more inquiries regarding getting a Shiba Inu.
Taichung Shibas Details
Conclusion For The "Best Shiba Inu Breeders in Washington"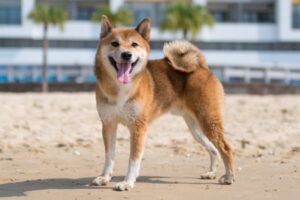 If you are looking forward to getting a Shiba Inu for a pet, there is no doubt that you have selected the right animal. Even though Shiba Inu are cute little dogs, they are very caring, and they seldom suffer from any health complications when they are well-cared for.
So, suppose you stay in Washington and look to get a Shiba Inu from a reputable and trusted breeder; then your search is over. Read this article for the necessary information on quality breeders around you in Washington for a seamless and transparent adoption process.
For more guides similar to this list of Shiba Inu breeders in Washington, you can check out:
Before you bring home a Shiba Inu puppy from a breeder in Washington, you can learn more about the breed by watching "The Ultimate Guide to Owning a Shiba Inu" down below: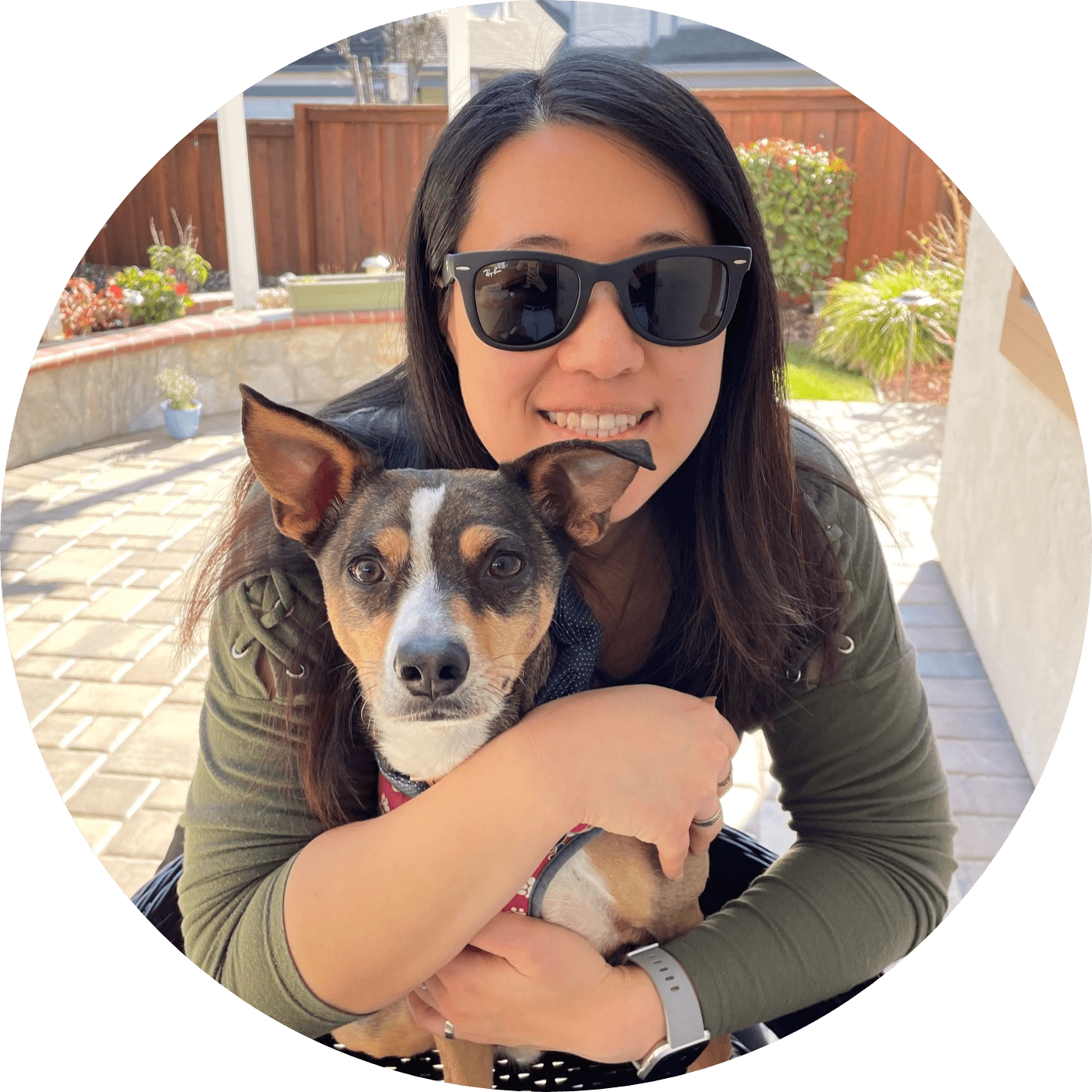 Dr. Sabrina Kong graduated from the Royal Veterinary College in England in 2016 and has been working at a small animal clinic in Northern California since then. She grew up in the Bay Area and got her bachelor's degree from Cal Poly San Luis Obispo. She also became a Certified Canine Rehabilitation Practitioner through a program at the University of Tennessee.
When she isn't in the clinic taking care of her four-legged patients, she enjoys traveling and trying new foods with her friends and her three-legged dog, Apollo. She adopted Apollo from her clinic when he was a puppy with numerous health issues. Dr. Kong truly cares about taking care of animals.