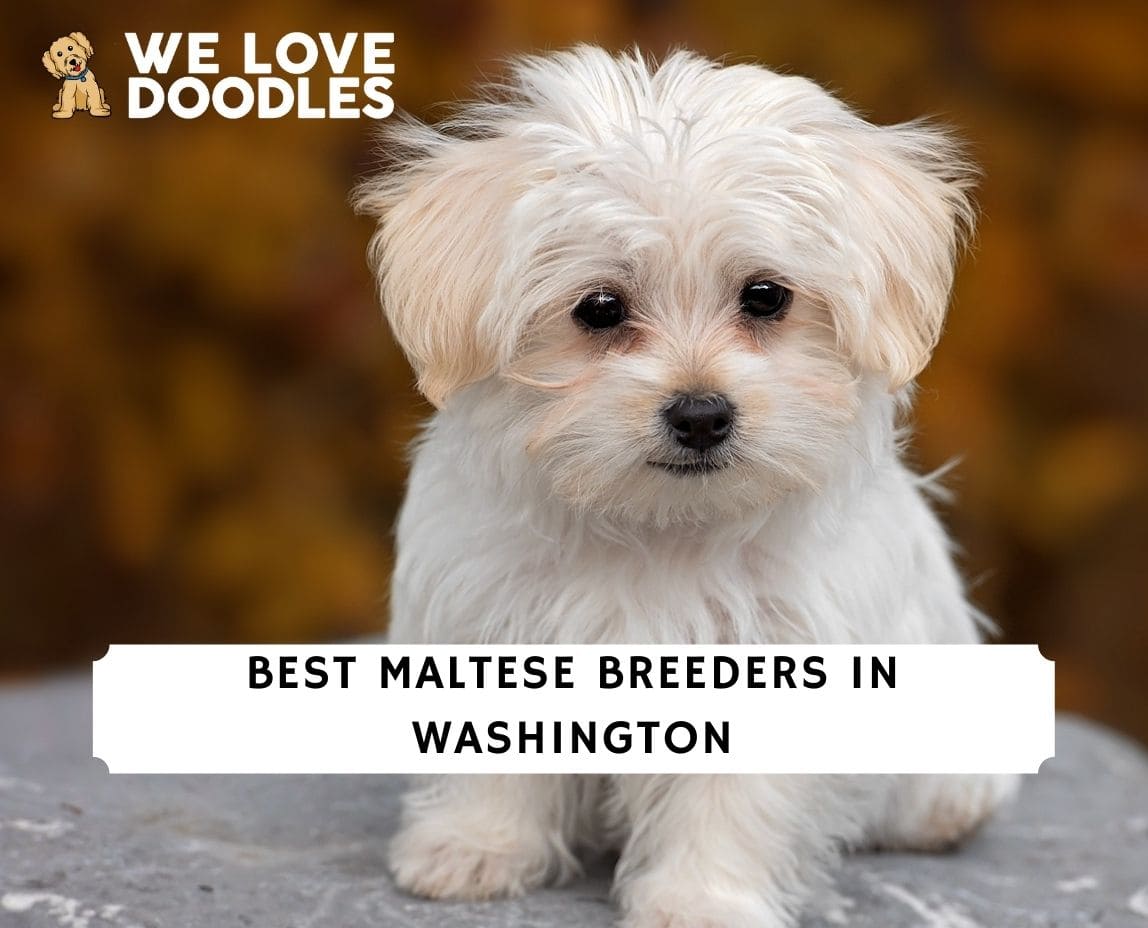 Here's what you need to know if you're searching for the best Maltese breeders in Washington. Affectionate, gentle, responsive, trusting, and intelligent are all qualities of the Maltese. Maltese is a good family dog but can be snappy with disturbing kids.
The petit appearance, playful nature, and long silky nature of the Maltese make it a favorite with infants. Maltese are suitable for living indoors and easily adaptable to house changes.
The small build of the Maltese underscores its security consciousness, ready to bark at any unfamiliar noises. The Maltese have pure white coat color and long, silky fur which hangs close to the ground.
Before scrolling down this list of Maltese breeders in Washington, check out these recommendations from our team at We Love Doodles: Best Dog Breeders in Washington and Best Pug Breeders in Washington.
Maltese Puppies For Sale in Washington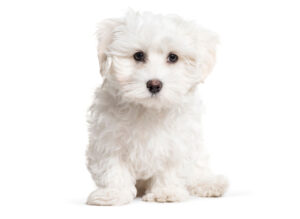 For Maltese lovers, here is a list of reputable breeders in Washington.
Maltese Product Recommendations: Best Dog Foods For Maltese Tear Stains and Best Quiet Dog Clippers.
1. PuppySpot's Maltese Puppies For Washington
Since you're searching for Maltese breeders in Washington, we recommend checking out PuppySpot's platform. PuppySpot is a reputable marketplace where you can browse through a selection of Maltese puppies from the comfort of your home in Washington.
You can rest assured that your Maltese puppy will be safely shipped to you in Washington since all breeders are strictly screened. Before you continue searching for a Maltese puppy for sale in Washington, check out the link to the marketplace below.
PuppySpot Details
2. Desert Hobby Ranch
Desert hobby ranch is a small breeding program located in the great dessert state of Washington. It is managed by Shasta Hay Grimes, who started tending to it at 15. As a young girl, she observed the difference in quality between the pet store puppies and show puppies.
Since then, she set out to research and breed the best quality Maltese. Their Maltese are affectionate, cuddle-loving, and easily adaptable pets. With training at an early age, the Maltese dogs also make alert watchdogs detect possible trouble. Desert hobby ranch breeds small Maltese who make a good companion for the little kids.
After being cleared with a vet health check, the puppies can be picked up at ten weeks old. Desert hobby ranch offers a 2-year health guarantee for each puppy in the event of death from a health issue. The puppies are dewormed, vaccinated, and nails removed up to the point when they are picked up.
The puppy buyer gets a free sample of the puppy toy, food, and blanket. Desert hobby ranch breeds the most playful, charming pet toy. You can contact them by emailing or calling their contact phone number. Their website has a photo gallery to see a picture of all their available puppies. Due to the high demand for Maltese, a non-refundable deposit must be added to the waiting list.
Desert Hobby Ranch Details
3. Pups By Taylor
Pups by Taylor is a new privately run dog breeding agency run by Taylor. She started this setup in august 2014, and over the years, they have had over 38 litters and 203 puppies. They have raised a new breed and co-raised two litters with different breeders.
The puppies are raised on a small ranch located 20 miles from Paine Field Airport and 35 miles from Sea-Tac airport. The dogs are relaxed and trained with crate teaching them to dogs. The dogs are exposed to regular visitors at an early age, so they don't bark unnecessarily.
At puppies by Taylor, emphasis is placed more on the behavior aspect of the dogs rather than the physical features. The dogs are groomed to be the perfect human companion, irrespective of the lifestyle and circumstances of the owner. The price of the Maltese puppies costs between $4,000 to 5,000, including a sales tax of 7.8%.
There is a vetting process to determine the buyer's qualification before sanctioning a sale. With the rise of dog theft and covid, there is a reservation list before anyone can see the dogs physically. The puppies can be seen on puppies by Taylor's Instagram and Facebook pages. If you are in the market for Maltese companion dogs or other family-friendly dogs, we recommend puppies by Taylor.
You would have to click on their website and fill out an application form online. You can contact them by phone or social media, but please don't visit until you are invited. The full deposit has to be made at once, and there is no refund policy under any condition.
Pups By Taylor Details
4. Puppyland Puyallup
Puppyland Puyallup is a subsidiary of puppy land's international dog retailing and breeding agency. The company, started by Justin Kerr in 2018, has developed a reputation for breeding the healthiest dogs in the industry. Their breeds include Maltese, 2nd generation golden doodle, Boston terrier, Cavalier King Charles Spaniel, Cane Corso, Bichon, etc.
At PuppyLand, priority is placed on the care of the dogs, even if they are home with a new family. Puppyland Puyallup is home to the most professional breeders who are thoroughly vetted and supervised. The breeder's inspection report is properly reviewed to ensure that the welfare of the puppies is not compromised.
Upon arrival at the store, the Maltese are checked by a team of vet techs and animal care specialists. The animals are properly socialized, exercised, and given all necessary training during their stay. Puppyland's puppies are microchipped to ensure they are identified and returned to the owner if lost or stolen.
The puppies are regularly vaccinated and dewormed until they are moved to a new home. Puppyland Puyallup offers 15-day viral insurance and 10-year hereditary disease insurance. All the dogs are duly registered with the United Kennel Club (UKC) and American Bully Kennel Club (ABKC).
Puppyland Puyallup's Fur-ever A Home program gives dog owners an option if they can't retain their dog. The Fur-ever A Home program ensures that animal shelter homes are not overpopulated. The price of their Maltese breed ranges from $1,200 to $8,000, which can be paid with a payment plan. The payment plans guarantee loans of up to $8,000, with a 30% interest rate.
Puppyland Puyallup is home to all varieties of Maltese and all other breeds of dogs. You can request a dog by clicking the website and filling out a claim form online. The pet store is open from 11:00 am – 8:00 pm, Mondays to Saturdays, and Sundays 12:00 pm – 8:00 pm. You can visit or call the store during working hours.
Puppyland Puyallup Details
5. Priceless Pups
Last on the list of the best Maltese breeders in Washington is "Priceless Pups." Priceless Pups is a family-owned and managed program focused on breeding Shorkie puppies. Shorkie Maltese is a crossbred between the Maltese, Yorkshire terrier, and the Shih Tzu.
Priceless Pups is run by Stefanie Bailey, who stated the Shorkie breed 25 years ago. Their Shorkie breed is recognized by the Shorkie Club of America, which is the only Shorkie registry globally. Priceless puppies are dedicated to breeding Shorkie Maltese, which conforms to the Shorkie Club of America breed standards.
Their dogs are social, healthy, and sound and tended to by a professional team of breeders. The Shorkie Maltese are raised in a family-like setting, so the puppy does not feel out of place when adopted. Priceless Pups is credited with being responsible for breeding the first Shorkie Maltese breed over 24 years ago.
The Shorkie Maltese is a friendly, quiet dog, making it a good companion for children and other pets. Shorkie is a family-type dog that lives for human attention and comfort. Priceless Pups is dedicated to improving the Shorkie breed through research and building an online Shorkie community.
They are the biggest contributors to the Shorkie Club of America and have developed standards practiced by Shorkie breeders nationwide. The puppies are vaccinated with Neo par to offer protection against parvo and build high immunity in the puppies. The vaccine doses are delivered at 28, 38, and 48 days.
Vaccinated puppies are separated from the unvaccinated puppies to avoid infection. The price of puppies from priceless puppies starts from $1,750 and up from there. An initial deposit of $1,000 which is non-refundable, is required for puppies younger than six weeks for reservation. Priceless Pups offer a 5-year life guarantee for cases of organ failure. They are also offer training to new dog owners to help them better take care of the dog.
If you're interested in the Shorkie Maltese breed, priceless puppies are your best bet. You need to click on their website and fill out the adoption form online to join the waiting list. They also have one of the most active social media teams with instant replies. Priceless Pups also offer shipping to all parts of the world for an additional fee.
Priceless Pups Details
Conclusion For The "Best Maltese Breeders in Washington"
There are hundreds of scammers out there posing as Maltese breeders in Washington. One of the most difficult tasks while buying a Maltese is finding a reputable breeder to buy a puppy.
Before purchasing from any breeder, you should research breeders and their breeding practices. Be wary of the recent trend of fake dog seller pages from scammers.
For more guides similar to this list of Maltese breeders in Washington, you can check out:
Before you bring home a Maltese puppy from a breeder in Washington, you can learn more about the breed by watching "10 Guidance Tips For Maltese Dog Owners" down below: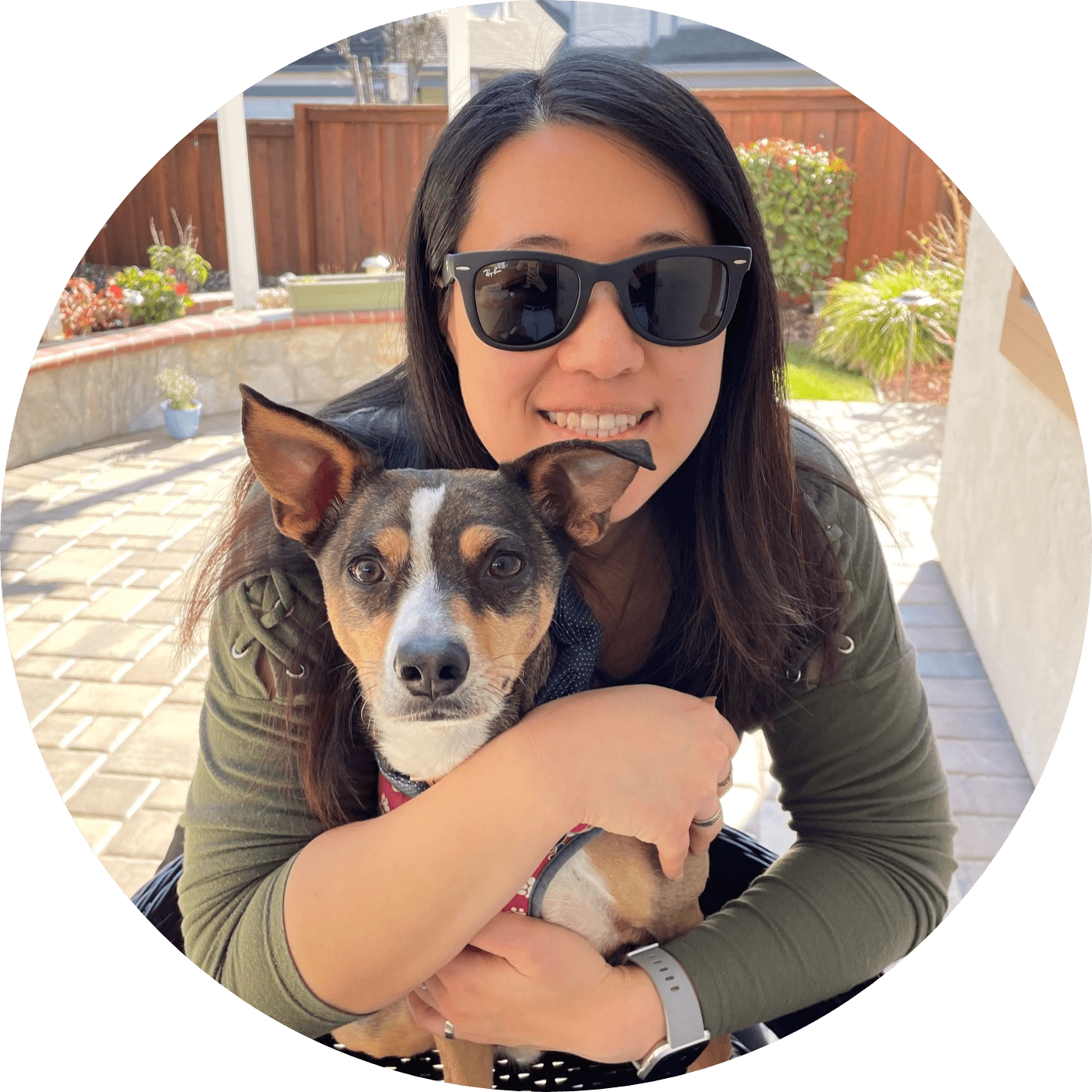 Dr. Sabrina Kong graduated from the Royal Veterinary College in England in 2016 and has been working at a small animal clinic in Northern California since then. She grew up in the Bay Area and got her bachelor's degree from Cal Poly San Luis Obispo. She also became a Certified Canine Rehabilitation Practitioner through a program at the University of Tennessee.
When she isn't in the clinic taking care of her four-legged patients, she enjoys traveling and trying new foods with her friends and her three-legged dog, Apollo. She adopted Apollo from her clinic when he was a puppy with numerous health issues. Dr. Kong truly cares about taking care of animals.