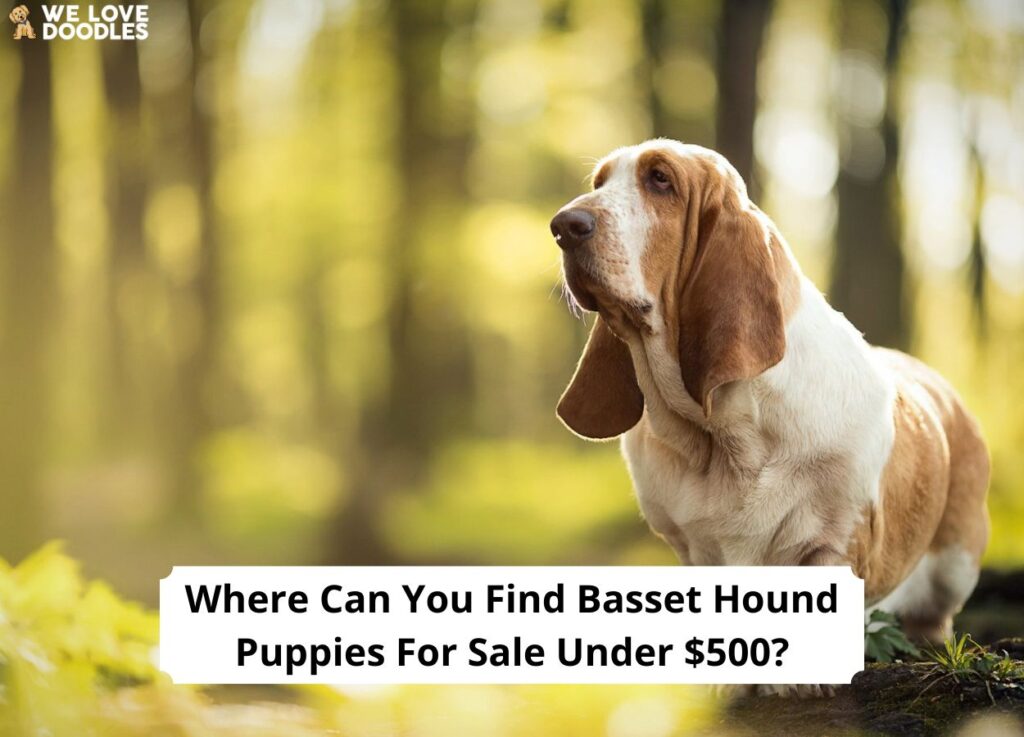 Basset hounds are little dogs with big backsides that are as good at hunting as they are at cuddling. The basset is a friendly little pack dog, and your family will be a valued part of that pack when you invite a basset into your home.
You can find basset hound puppies for sale under $500, believe it or not! Purebred basset hound puppies can cost up to $10,000 but if you know where to look, it's possible to pay just a fraction of that. Take a look at the resources we've found to help you find an affordable and healthy basset hound puppy.
Before you scroll further down this guide, check out these other Basset Hound-related articles from our team: Best Basset Hound Breeders in the USA and Best Basset Hound Rescues in the USA.
1. Good Dog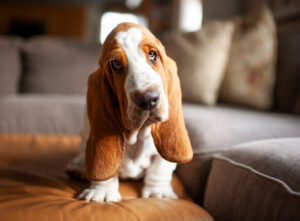 Good Dog is a fantastic place to start when you're looking for a basset hound puppy for sale under $500. The website allows breeders and kennels to list available puppies and litters, and shelters can advertise, too!
Good Dog makes it easy to search for your dog. Enter the breed into the search box and you'll be shown a list of breeders in your area. Once there, you can sort by location. You can also choose whether you'd like to purchase a dog that can be transported to your home, so don't limit your search to just your local area!
Good Dog breeders are vetted by the company, and each breeder must agree to adhere to certain standards. Even so, you should ask plenty of questions before you exchange money with the breeder. Ask about your dog's vet care and vet records, and find out how your puppy has been socialized with other dogs and with humans.
Shelter dogs are generally available for a lower price than puppies from breeders, and breeding rights will not be available for these dogs. Should you adopt from a shelter, speak with a tax adviser as your adoption fee may be tax deductible.
Good Dog Details:
2. Adopt A Pet
Adopt A Pet features listings from private owners, from breeders, and from shelters. You can find a basset hound puppy for sale under $500, but you'll need to do a little digging! Enter your zip code and the breed you'd like to adopt, and the basset hounds will be displayed to you. Unfortunately, there's no option to sort by price. You'll need to view each dog individually.
Dogs in your area will be listed first, and you'll have the option to sign up for alerts when new basset hound puppies become available. If there are none, you can scroll down the page to find similar puppies to consider. Click on a puppy's picture to learn more about the dog and to begin the application process!
Your application process will vary depending upon where you find your dog. Shelter applications, for instance, will ask that you provide information about your experience with dogs and your physical home. Individual sellers may not have an application at all, but will likely request a home interview. And breeders may require a home visit before you're approved to purchase a dog.
In any case, you'll want to ensure that you've received vet records for your dog, and that you bring your pup to the vet within a few days of adoption. In many cases, you'll be required to spay or neuter your dog unless you purchase breeding rights.
Adopt A Pet Details:
3. AKC Marketplace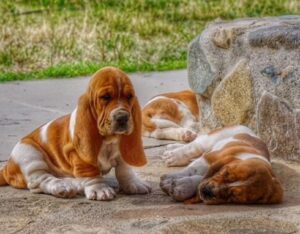 The American Kennel Club sets the standards for breeding 200 different dog breeds. Among those is the basset hounds, and AKC members must meet or exceed those standards before they're permitted to post dogs for sale. For that reason, many basset hounds are priced higher than some people's budget may allow. But you can still find basset hound puppies for sale under $500.
Click on "find a puppy" in the drop-down menu, then you can select the breed, gender, and location you'd like to search. All breeders will be listed, with preference given to those that are closest to your zip code. You'll need to view each breeder's information to find out more about puppy pricing.
A phone call or email is required to begin the adoption process. Contact the breeder to get the ball rolling and to find out about puppy pricing. You may be asked to fill out an application or arrange for a home visit. A deposit is usually required.
Now, many of the dogs you find on the AKC Marketplace will come with a high price tag. However, when you speak to the breeder be sure to mention your budget. Dogs that aren't perfectly marked to breed or show and dogs that are being retired from their "work" as a breeder are sometimes available at an affordable price point.
AKC Marketplace Details:
4. Facebook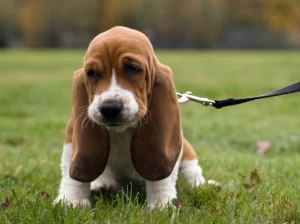 Are you already a Facebook user? If so, you're just a few clicks away from finding a basset hound puppy for sale for under $500! Facebook users frequently list puppies for sale, and those postings include breeders, shelters, and private owners.
Enter "basset hound" into Facebook's search field. You'll be shown a list of groups, pages, and individual people that are related to your search. Like and follow pages to get more information about what each has to offer. You may be asked a few questions before you're permitted to join Facebook groups.
Once you've found a puppy for sale, contact the seller or breeder. Ask to review the dog's vet records, and ask about the puppy's pedigree, too! If you're looking for a purebred basset hound, you'll want to see AKC registration papers. Of course, you'll need to schedule an appointment with a vet of your choosing, too, to verify that your puppy is in good health.
Use common sense as you pick up the puppy you've found on Facebook. Facebook does not screen posters or users so you'll want to be cautious when meeting a stranger in person. When possible, bring a friend with you.
Facebook Details:
5. Carolina Basset Hound Rescue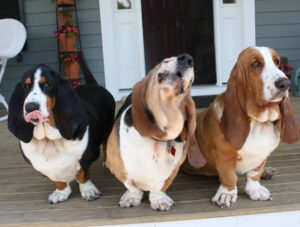 Carolina Basset Hound Rescue is just one of many similar rescues across the country. They specialize in rescuing, rehabilitating, and rehoming basset hounds, though other breeds may come through their doors on occasion. We've chosen this particular rescue because their application process is fairly straightforward and standard.
First, you'll need to choose between fostering and adoption. Adoption is permanent, of course; you'll be choosing to add a puppy to your family for a lifetime! If you're not sure that dog ownership is right for you just yet, a foster placement may be ideal.
You'll be responsible for transporting your dog to and from the vet and other appointments, for feeding him, and for providing a loving and safe home until it is placed into a forever family – may be yours!
Adoption fees vary by the shelter, and they're set based on the cost of care of dogs. Age, health, and breed may all be considerations. Happily, in most cases, your adoption fee will be tax-deductible. Speak with a financial adviser if you need more information.
Whether you decide to foster or adopt, there is an application process at each shelter. This usually includes a phone interview, a meet-and-greet, and a home visit. Your dog will be spayed or neutered if it's age-appropriate. If your puppy is young you'll be required to have him altered by a certain age. This is set by the shelter, so ask for more details.
Carolina Basset Hound Rescue Details:
6. Integrity Basset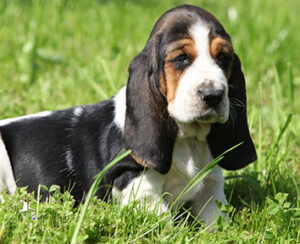 Integrity Basset is a family-run breeder of basset hounds, and they frequently sell puppies for under $500! Shipping is available if you're not local to the kennel, just contact the breeder to make arrangements. Your dog will be flown to the airport closest to you where you can pick him up and bring him home conveniently!
Your puppy comes with a 30-day health guarantee and a lifetime guarantee against certain genetic conditions. You'll be required to sign a spay or neuter agreement unless you purchase breeding rights for your dog. Your puppy will have been vet-checked from nose to tail, and will be current on vaccinations, wormers, and any other necessary procedures before going home with you.
You can view the available puppies on the breeder's website, then inquire about the puppy you're most interested in. Each puppy has a delightful little biography that allows you to get to know your dog a little better before you choose. A deposit of $400 is required to hold a puppy and the remainder of your purchase price will be due on Gotcha Day.
Greenfield Puppies is located in Pennsylvania, and they're a prolific breeder due to the large network of foster families and breeders. Each puppy sold by Greenfield is born and raised in a family environment and will be well cared for in the weeks he's in the breeder's care.
Choose a basset hound from the list of breeds (basset hounds and basset hound mixes are available), then take a look at the available puppies. You can't sort by price, but if you scroll down, you'll be able to see the cost of each dog. Purebred dogs will range in price from $500 to around $1,200, while mixes will cost less, on average.
Your dog comes with a 30-day health guarantee and shipping is available. Contact the kennel to make shipping arrangements; the cost of this service begins at $545.
Integrity Basset Details:
Conclusion For "Where Can You Find Basset Hound Puppies For Sale Under $500"
Basset hounds are sweet and lovable little pups, but they tend to be a bit pricey! While some breeders sell these dogs for upwards of $10,000 it's possible to find a basset hound puppy for sale for under $500!
Before you adopt a dog, interview the breeder and learn more about where your puppy is coming from! Once you're sure that your pup is a healthy and happy dog, bring him home and enjoy your lifetime companion.
If you find this guide, "Where Can You Find Basset Hound Puppies For Sale Under $500," informative and helpful, you can check out these other dog-related articles from our team:
Before you find a Basset Hound puppy for sale under $500, you can learn more about this dog breed by watching "Basset Hound – Dog Breed Information" down below:
Garrett loves animals and is a huge advocate for all Doodle dog breeds. He owns his own Goldendoodle named Kona. In addition, he volunteers at the Humane Society of Silicon Valley, where he fosters dogs and helps animals. Garrett enjoys writing about Doodles and believes that dogs can teach humans more about how to live than humans can teach a dog.
Why Trust We Love Doodles?
At We Love Doodles, we're a team of writers, veterinarians, and puppy trainers that love dogs. Our team of qualified experts researches and provides reliable information on a wide range of dog topics. Our reviews are based on customer feedback, hands-on testing, and in-depth analysis. We are fully transparent and honest to our community of dog owners and future owners.