If you're searching for the best Sheltie breeders in Ohio, then you've come to the right place. Shelties are a very fun-loving breed. They are incredibly loyal, energetic, and affectionate. Shelties make great family pets as they love to be around people. They also need the constant companionship of their owners or other dogs.
Before scrolling down this list of Sheltie breeders in Ohio, check out these recommendations: Best Mastiff Breeders in Ohio and Best Belgian Malinois Breeders in Ohio.
Sheltie Puppies For Sale in Ohio
If you're looking to add a Sheltie to your family, this article is for you! In this guide, we'll take a look at Sheltie breeders in Ohio that you can contact to start your journey to owning your very own Sheltie. Let's get started!
Sheltie Product Recommendations: Best Shock Collar For Dogs Chasing Cars and Best No Spill Dog Water Bowls.
1. PuppySpot's Shelties For Ohio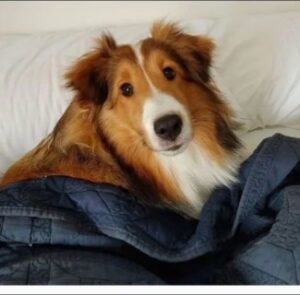 Since you're searching for Sheltie breeders in Ohio, then you might like using PuppySpot because of how efficient it is. In addition, you can browse PuppySpot's marketplace for a Sheltie dog breed straight from your home in Ohio.
Don't worry about dealing with puppy mills because PuppySpot strictly screens Sheltie breeders before permitting them to post. Their USDA-approved breeders deliver only quality, healthy dogs.
Speaking of delivery, if you're not local to the puppy you choose, you'll want to check out PuppySpot's USDA-approved transportation options! Have your puppy flown or driven to you for added convenience!
PuppySpot Details
2. Mountain High Kennels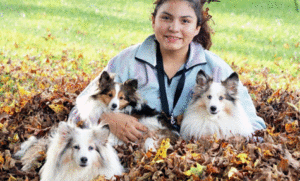 Andrea Martinez is the owner and operator of Mountain High Kennels. Her passion is for raising the most well-mannered family companions and passing on the joy that Shelties bring to her family to yours.
The breeder began breeding because she couldn't find a breeder concerned about temperament. Andrea discovered that most breeders focused on the biggest dogs, pedigree names, or the heaviest dogs.
She wanted her dogs to be the best companions for children, and she knew that other families would relate and seek out dogs bred for temperament, health, and appearance.
This is how Mountain High Kennels was born. Her breeding program revolves around Rottweilers, but she occasionally has AKC Sheltie puppies available, too.
Her Shelties are smaller, standing 10 to 13 inches tall when fully grown. Andrea ensures that all of her Sheltie puppies are vet checked, receive their first vaccinations, are on a consistent deworming schedule, are flea-free, microchipped, and come with a 72-hour health guarantee.
She guarantees that her puppies will leave her home free of disease or genetic issues (unless disclosed before departure), or your money will be refunded upon the puppy's return.
The breeder is also very keen on socializing the puppies and utilizes various enrichment methods such as sound stimulation, household desensitization, socialization with children, socialization with adults, touch desensitization, and socialization with farm animals.
Sheltie puppies go home at eight weeks with a 2-year health guarantee. The health guarantee varies depending on whether you have a pet-only (spay/neuter agreement) or full rights.
Every Sheltie puppy's hips are also guaranteed for two years against hip dysplasia. A Sheltie puppy from this breeder ranges in price between $1,800 and $3,200.
Mountain High Kennels Details
2. Myers Horse Farm
Myers Horse Farms is owned and run by Ann Meyers. Ann developed an interest in Shelties during her childhood, resulting in her buying her first Sheltie with her first paycheck at 16 years old.
The Sheltie was the smartest dog, and she taught herself by watching Ann's every move. She knew what to do and where to go before Ann even asked! Ann's interest and companionship with this Sheltie prompted her to fall even more in love with Shelties.
Today, Ann breeds and raises happy and healthy Shelties for companionship that will thrive in their forever homes. The personal touch throughout the experience reflects the love Ann and her team put into the entire breeding process.
The breeder adheres to all AKC health protocols and does everything possible to provide well-rounded and easily trainable puppies. A health guarantee is typically included with the Sheltie, but the length and specifics vary greatly.
Ann has not yet disclosed the details of this health guarantee, but the average duration in Ohio is between one and two years. Sheltie puppies are delivered to their new homes at ten weeks old, along with a puppy starter bag, a blanket, and a toy scented with their littermates' scent, among other things. The price of a Sheltie from this breeder begins at $2,000.
Myers Horse Farm Details
3. Greyfyre Shelties
Sue Sharp is the founder of Ohio-based Greyfyre Shelties. Sue is a retired registered nurse who has had a lifelong passion for dogs and horses. She has dedicated years studying canine genetics to improve the Shetland Sheepdog breed through breeding.
The breeder's motivation to venture into breeding Shelties started with a desire to show conformation. To show, Sue realized that she would have to breed exactly what she wanted, and as she started her journey, she fell in love with the process and never looked back.
Sue believes she was fortunate, to begin with, exceptional dogs and to use outstanding studs from other breeders. All of Sue's breeding dogs live with her in her home, with access to large acreages where they can play and run around.
The breeder uses only the best Shelties who have proven themselves to be great companions or working dogs for her breeding program. The breeder also requires all potential Shelties to come with a clean bill of genetic health.
This allows Sue to breed Shelties that excel as companion pets, show dogs, or therapy dogs. When the puppies are born, the breeder begins a 24-hour watch over them in her living room, which they will call home until they leave.
Sue begins litter training at three weeks and continues until the puppy is ready to go home. Sue uses various enrichment methods to socialize the Sheltie puppies, including puppy culture, grooming desensitization, sound stimulation, impulse control, and socialization with other pets and humans.
This breeder's Sheltie puppies are available at eight weeks of age and come with a 3-year health guarantee. The guarantee covers genetic issues that would require a Sheltie to be put down within three years. A Sheltie puppy from Sue will cost you $1,200 to $1,500.
Greyfyre Shelties Details
4. Sierer Farms Shetland Sheepdogs
Karen Sierer is the founder of Sierer Farms Shetland Sheepdogs. She is very involved in the show world and enjoys sharing her life with her dogs and sharing them with others.
For this breeder, seeing the positive effect of a Sheltie on its forever family is very fulfilling. This is also why the breeder encourages responsible breeding to ensure that future generations will enjoy the companionship and goodness of Shelties.
To attain this vision, Karen is focused on breeding and raising Shelties that are an accurate representation of the breed. The breeder hopes that the Shelties will excel as a companionship dog, show dog, or therapy dog.
Karen is determined to follow all of the AKC's puppy health protocols when it comes to health. She is also enthusiastic about socializing the Shelties through enrichment methods such as puppy culture, grooming desensitization, sound stimulation, impulse control, and socialization with other pets and humans.
Sheltie puppies go home at eight weeks of age with all the above benefits and a one-year health guarantee. The guarantee covers genetic defects that Shelties are usually prone to. This breeder's Sheltie puppies range in price from $1,500 to $2,500 and come with an AKC registration and microchip.
Sierer Farms Shetland Sheepdogs Details
5. Glamar Shetland Sheepdogs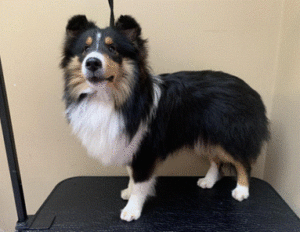 Last on the list of Sheltie breeders in Ohio is Glamar Shetland Sheepdogs. Kassidy Craycraft owns Glamar Shetland Sheepdogs; her goal is to ensure that every Sheltie in her program is set up for a happy and healthy life.
With this in mind, she has designed her program with care and intention through every step to accomplish this goal. She hopes that by implementing the program, she will provide each dog with a robust foundation of excellent health, cognitive functioning, and loving care.
Kaisey also ensures that all of their Shelties are in good health before they are placed in new homes. Before being sent home, they receive the necessary vaccinations and are dewormed or have a negative fecal exam.
The breeder also invests heavily in her enrichment methods, such as potty training, leash training, and socialization with children and other animals.
The Sheltie puppies come with a 5-year guarantee against any hereditary defects which can develop until the puppy is unsuitable as a pet.
Each puppy comes with a puppy starter kit, Purina coupons, a bag of food, a blanket scented with the scents of mom and littermates, and an AKC registration. A Sheltie puppy from this breeder ranges between $2,000 and $3,000.
Glamar Shetland Sheepdogs Details
Conclusion For The "Best Sheltie Breeders in Ohio"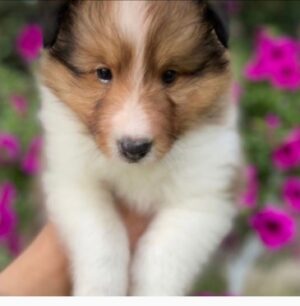 The Shetland Sheepdog is the result of a cross between an Icelandic Sheepdog and the Border Collie, and it's believed that they originated in England. This dog breed was originally bred to herd cattle and sheep. They were used on farms as all-purpose working dogs until the 1970s when their numbers declined.
Today, this great dog has become popular with families in Ohio and across the country. So whether you are looking for a companion, therapy dog, or show dog, a Sheltie will make a great addition to your family. Choose from these, the top Sheltie breeders in Ohio, today!
For more content with mentions of the Sheltie dog breed, you can check out:
Learn more about the Sheltie dog breed by watching "Sheltie Dogs 101" down below: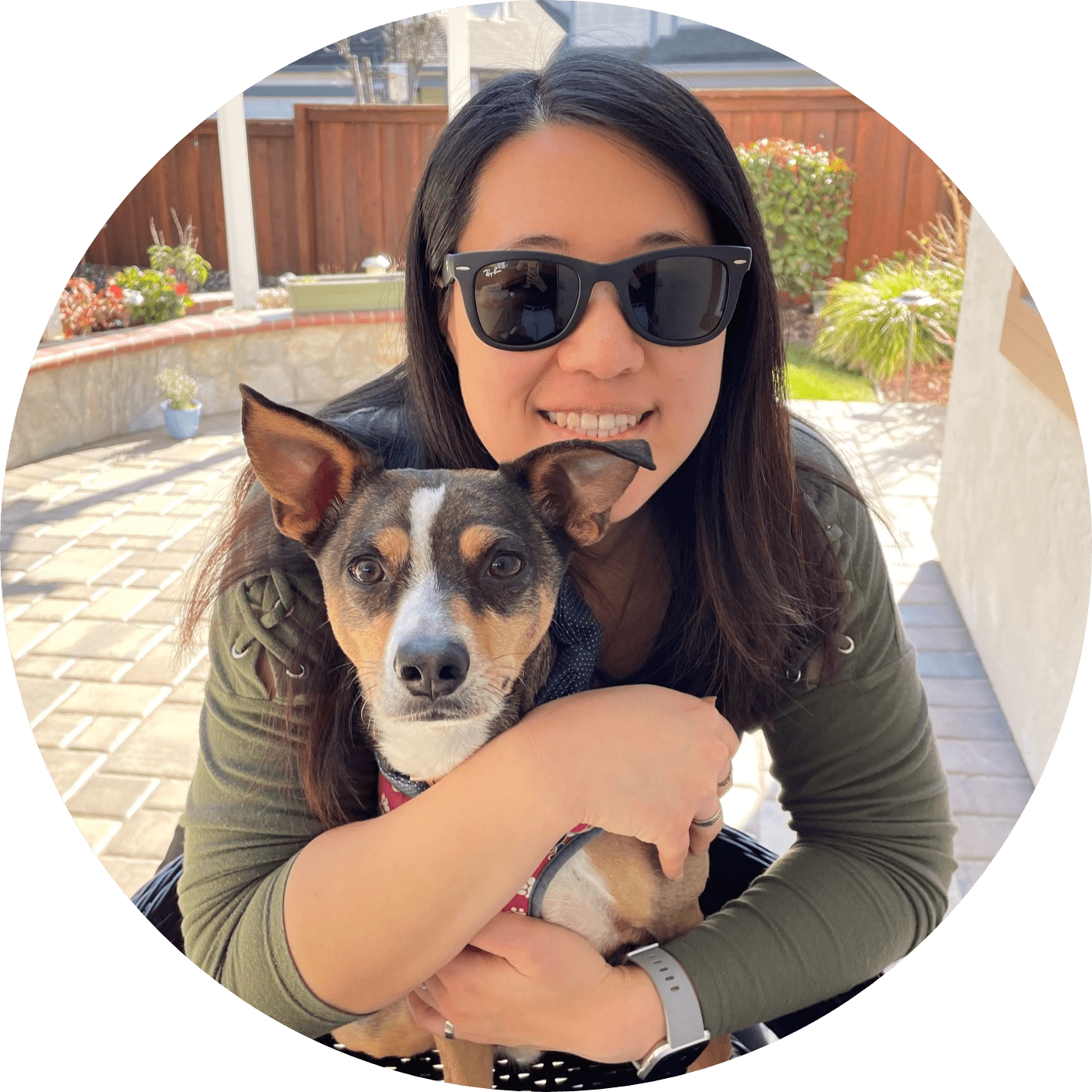 Dr. Sabrina Kong graduated from the Royal Veterinary College in England in 2016 and has been working at a small animal clinic in Northern California since then. She grew up in the Bay Area and got her bachelor's degree from Cal Poly San Luis Obispo. She also became a Certified Canine Rehabilitation Practitioner through a program at the University of Tennessee.
When she isn't in the clinic taking care of her four-legged patients, she enjoys traveling and trying new foods with her friends and her three-legged dog, Apollo. She adopted Apollo from her clinic when he was a puppy with numerous health issues. Dr. Kong truly cares about taking care of animals.