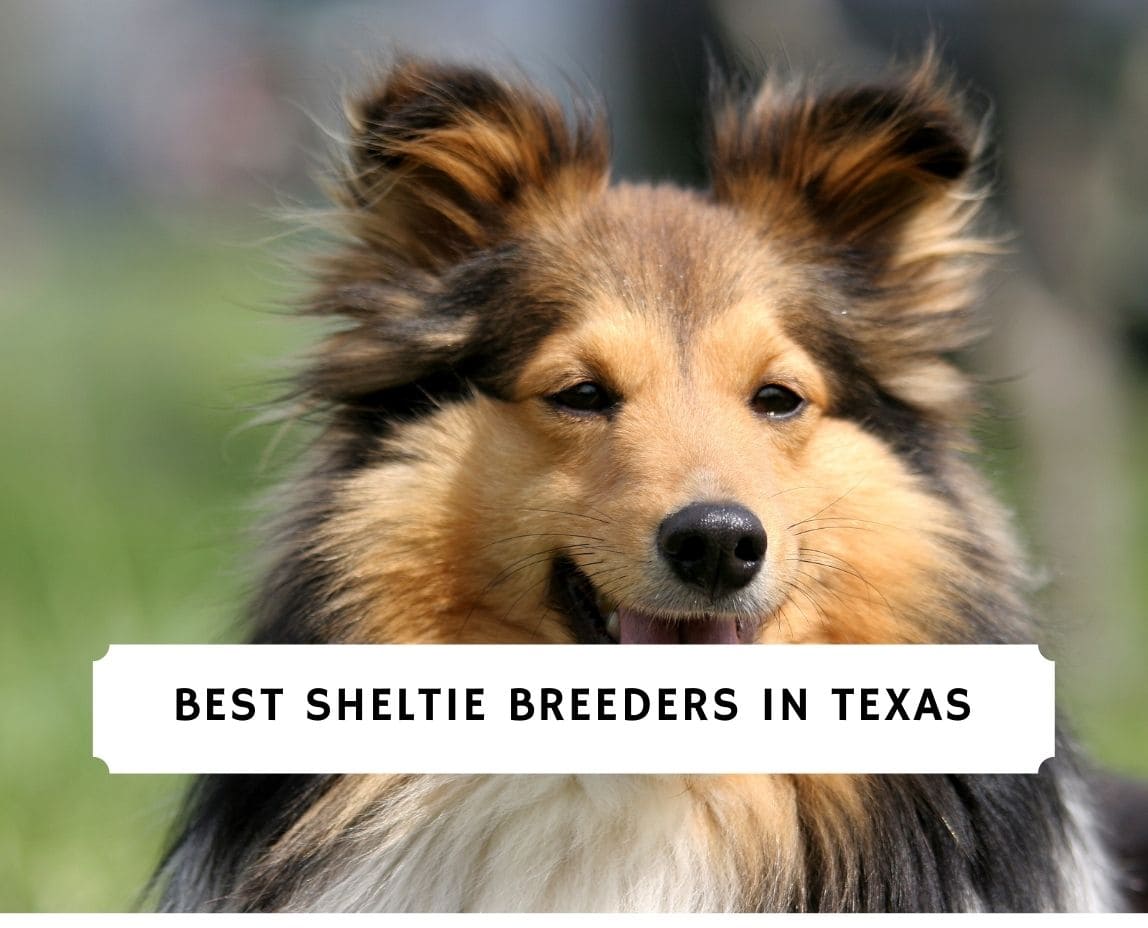 If you are searching for Sheltie breeders in Texas, then you've come to the right place. The Sheltie is an affectionate and very trainable dog. These dogs are medium-sized, growing up to 27 pounds.
If you're searching for your next family dog, this breed is a great option; they're herding dogs, so they'll be quite protective of you and your loved ones. They do require regular hair- and teeth brushing, so be sure you're ready to care for your dog appropriately.
Before scrolling down this list of Sheltie Breeders in Texas, check out these recommendations: Best Bernese Mountain Dog Breeders in Texas and Best Husky Breeders in Texas.
Sheltie Puppies For Sale in Texas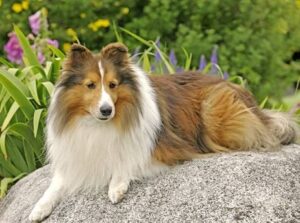 As with any breed, you must adopt your dog from a reputable breeder. Puppy mills are becoming quite common, and these kennels typically produce ill-socialized and even sick dogs.
Bring home a puppy that is well-mannered and playful by adopting from a breeder who is responsible and professional. We've put together a list of the top Sheltie breeders in Texas. Suppose you're looking to bring home. Shetland Sheepdog to join your family, start with this list.
Sheltie Product Recommendations: Best Dog Dental Wipes and Best Luxury Dog Bowls.
1. PuppySpot's Shelties For Texas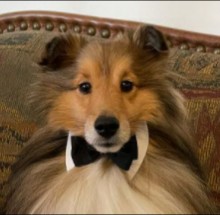 Since you're searching for Sheltie breeders in Texas, we highly recommend checking out PuppySpot. PuppySpot is a reliable platform filled with countless Sheltie puppies for sale, including other similar dogs.
All Sheltie breeders on this platform are strictly screened, so you don't have to worry too much about your puppy being shipped to your home in Texas. Before you continue on your search for a Sheltie puppy companion, check out the link below.
PuppySpot Details
2. All-Star Shelties
The first of the breeders on our list is All-Star Shelties in Magnolia, Texas. Martha Wilder, the kennel owner, has been breeding Shelties in Texas for almost 20 years and has a genuine love for the breed.
Her dogs were born on her two-acre property and socialized from a very young age. You will have to complete an application before you adopt one of the All-Star Shelties.
Providing information about your family, your home, and your occupation will help reassure Martha that her puppies will be homed with a family that matches their temperament. After your approval, you can expect to pay an initial deposit; the kennel can tell you just how much that will be.
The deposit is deducted from the final price of your new dog, which may vary based on sees, color, and characteristics. In addition, your dog comes with a five-year health guarantee. Please note that Martha Wilder is a NuVet partner.
You may be required to feed your dog this brand of food to remain within the terms of the contract. Speak with the kennel team to discuss specifics.
All-Star Shelties Details
3. True Blue Ranch
Next on the list is True Blue Ranch, an AKC inspected and registered kennel in Nacogdoches, Texas. Each dam and sire at the True Blue Ranch is AKC registered, and your new puppy is guaranteed to be in the best possible health when coming home to you.
If you're able to visit True Blue Ranch before picking up your new dog, do so. You'll love the 400 square foot facility that boasts elevated beds, air conditioning, hot water, and a "room" for each dog.
Your puppy will be well-socialized and ready to become a part of your family when you pick them up. To learn about available Shetland Sheepdogs, contact True Blue Ranch.
The team at the kennel can let you know more about current and upcoming puppy availability and provide information about the application, the deposit, and the cost of your puppy. In addition, your dog comes with AKC registration papers and a lifetime guarantee against hereditary diseases.
True Blue Ranch Details
4. Honey Sheltie Farm
The next breeder on our list of the best Sheltie breeders in Texas is Honey Sheltie Farm. This central Texas facility is situated on seven acres, with plenty of room for your new best friend to run and play as he gets ready to come home with you.
If you have the chance to visit, be sure to check out the apiary; there are thousands of bees on the farm. Honey Sheltie Farm dogs are AKC registered, and your puppy will come with AKC papers.
You will be required to apply to adopt a dog, so you can expect to provide information about your family and your home before placing a deposit. The cost to adopt your dog may vary; contact the breeder for details.
The puppy's health is guaranteed, and you are not permitted to use your dog for breeding purposes. In addition, the contract between you and Honey Sheltie Farm states that you must have your puppy spayed or neutered by one year of age.
If you're not sure if a Sheltie is right for you, Honey Sheltie Farm can help steer you in the right direction. The team's website provides plenty of information, and the breeders themselves will work to ensure that puppies go to a good home – they'll review your situation with you to help you decide.
Honey Sheltie Farm Details
5. Breyston Shelties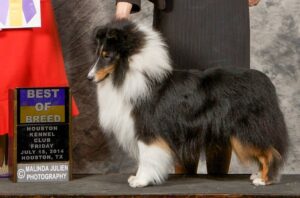 Breyston Shelties is a Houston-area Sheltie breeder with a passion for the breed. The kennel owner takes special care to socialize with Shelties from four weeks of age.
The dogs are moved to the family's living room to grow accustomed to the noises and activities of everyday life. While your puppy is growing big enough to come home with you, they will visit the vet for checkups, worming, and vaccinations.
Daily life at Breyston Shelties is quite fun for your little one. They will get outdoor time, playtime, and plenty of snuggles. Breyston Shelties are members of the AKC, The Shetland Sheepdog Club of Houston, and The American Shetland Sheepdog Association.
The dogs are bred to show, but your contract with the kennel may contain stipulations about your options for showing. For example, puppies come with a health guarantee.
Breyston Shelties Details
6. Lockehill Shelties
Last on the list of Sheltie breeders in Texas is "Lockehill Shelties." Lockehill Shelties is run by a breeder of over 30 years, so you know your puppy comes from an experienced hand.
The owner only breeds one or two litters each year, so be sure you contact Lockehill early to be placed on the waiting list for a dog. We love that Lockehill strongly encourages prospective puppy owners to visit the facility before adopting.
While health regulations may currently make this difficult, the kennel will work with you to schedule a video tour if that's more appropriate. Lockehill Shelties is a strong proponent of adopting from responsible breeders and avoiding puppy mills.
Contact Lockehill for information regarding the cost of your dog, as well as information regarding your puppy's health guarantee. You will be expected to fill out an application before you can place a deposit on your dog.
Lockehill Shelties Details
Conclusion For The Best "Sheltie Breeders in Texas"
If you're looking forward to adopting a lovable, playful, and protective dog, a Shetland Sheepdog may be a good option for you and your family. This list is by no means comprehensive, but these Texas Sheltie breeders are among the most reputable in the state.
Begin with breeders local to you, and do your research. Visit the facility if possible, and get to know both the kennel team members and your potential puppy. Familiarizing yourself with the kennel will allow you to make a more confident and informed puppy purchase.
For more related articles from We Love Doodles, you can check out:
Learn more about the Sheltie dog breed by watching "Shetland Sheepdog Pros and Cons" down below: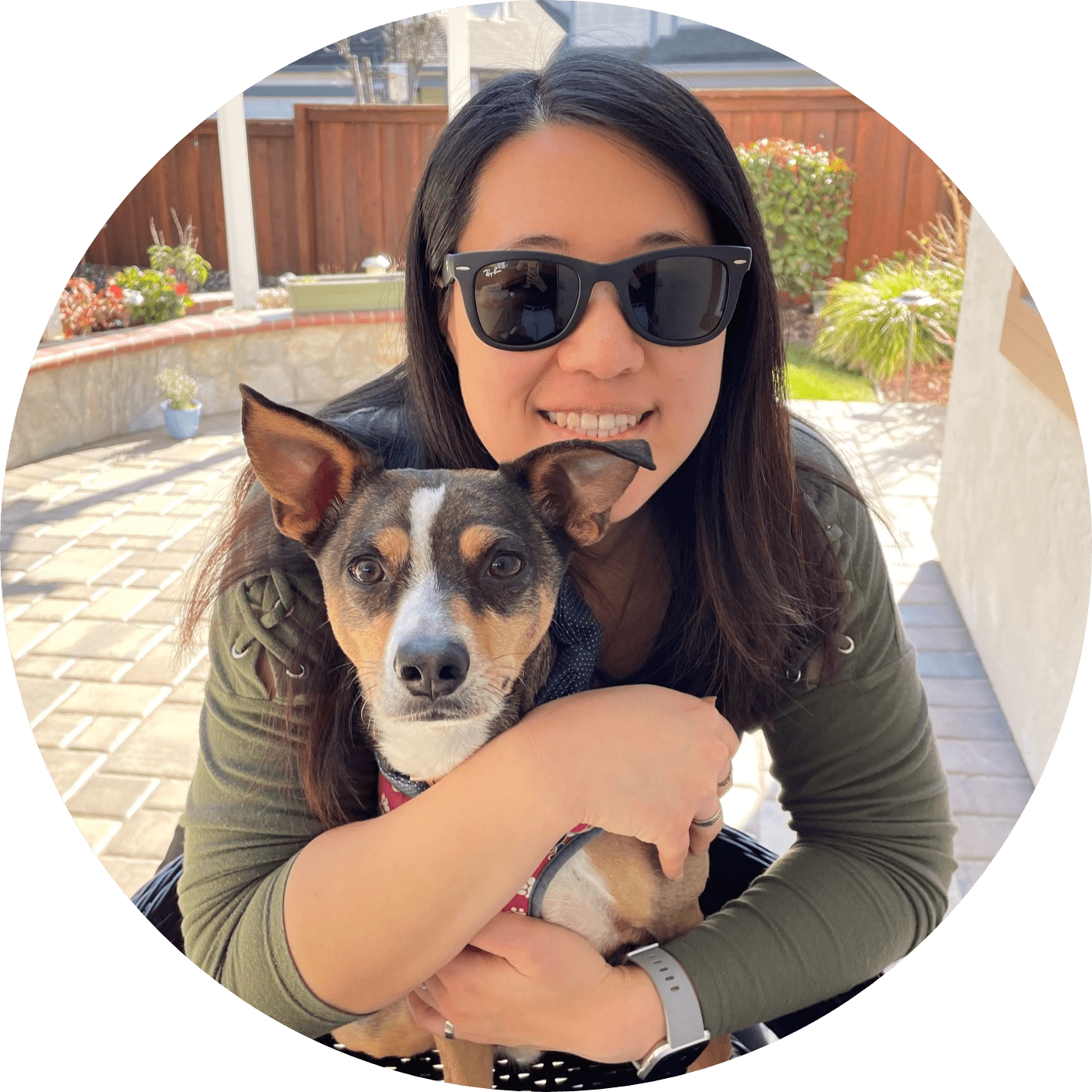 Dr. Sabrina Kong graduated from the Royal Veterinary College in England in 2016 and has been working at a small animal clinic in Northern California since then. She grew up in the Bay Area and got her bachelor's degree from Cal Poly San Luis Obispo. She also became a Certified Canine Rehabilitation Practitioner through a program at the University of Tennessee.
When she isn't in the clinic taking care of her four-legged patients, she enjoys traveling and trying new foods with her friends and her three-legged dog, Apollo. She adopted Apollo from her clinic when he was a puppy with numerous health issues. Dr. Kong truly cares about taking care of animals.