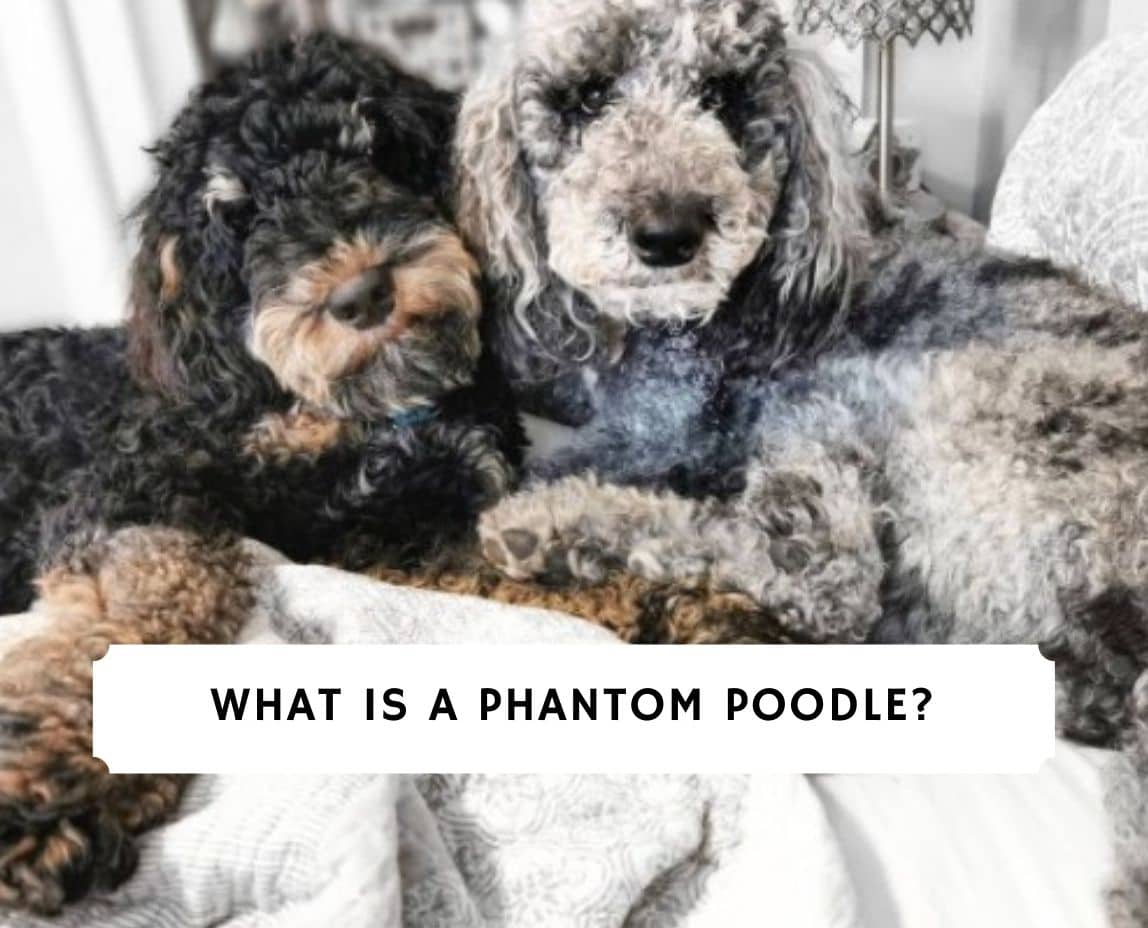 Here's what you need to know about the Phantom Poodle. Among the many things to love about dogs is their diversity in color, size, temperament, shape, activity level, and much more. No matter your lifestyle, preferences, and time to take care of a dog, you can find a unique furry friend. Especially among the Poodle breed, prospective dog owners are given a range of opportunities in selecting a dog that is just right for them. There are different sizes of Poodles, including Toy, Miniature, Medium, and Standard. Poodles have become popular choices for dog owners as they are highly intelligent and can match several requirements for lifestyles, whether you're able to provide them with lots of exercises or not as much.
Their various sizes also allow you to choose the dog that fits within your home and living environment. No matter the size, they also come in a variety of different colors. From dark blacks to bright white, you can find a color that you like best. While the American Kennel Club recognizes not all colors, you can discover Poodles in all sorts of different colors. And, not only do the colors vary, but the markings on their coats also can make every Poodle unique and exciting to raise.
Among the unique and special coat markings include parti, mismarks, brindle, tuxedo, and phantom. While these markings are not distinctive to the Poodle, they can be relatively common and prevalent among dog owners. The phantom characteristic, in particular, has grown in popularity and intrigue for many pet owners. What is the Phantom Poodle, and why has it become so popular? Whether you already have a Poodle or are considering adding one to your family, here we share what makes Phantom Poodles so unique and what you can expect in raising them.
You can learn about other types of Poodles that might be suitable for you: Corded Poodle Information, Facts, Images, and Silver Standard Poodle Information, Facts, Images.
What is the Phantom Poodle?
Among the most popular marking patterns and styles for Poodles is the Phantom. While the name may spark ideas of a ghost-like complexion, it refers to a difference in coloring from their primary coat color and other secondary colors. A Phantom Poodle is not a specific breed but a Poodle with a unique marking pattern that many find very appealing. Phantom Poodles are similar to Parti Poodles in that they both have two different colors incorporated into their coats. While there is undoubtedly diversity even among Phantom Poodles, they often have a base color that brings in a secondary color that highlights the markings.
They are also similar to the Brindle Poodles, which have black hair tips that may fade out over time. The markings and colors of a Phantom Poodle are also there right from the start. They do not develop these different markings over time but are born with these primary and secondary colors. They can also come from parents that are either Brindle or Phantom and still get the Phantom-like style on their coats. Like the other unique markings on a Poodle, the Phantom Poodle can bring an exciting thrill to the appearance of your dog. While most Poodle owners may settle on a solid-colored Poodle, your dog may stand out and catch compliments on just how beautiful their coat is.
Poodle Mixes with Dark Coat Colors: Schnoodle Dog Breed Guide and St. Berdoodle Dog Breed Guide.
Colors of Phantom Poodles
Phantom Poodles are often characterized by the color of their primary background color in their coat. This color is most visible and dominant in their coat. These base colors include both light and dark options. For example, you can have a darker-colored Phantom Poodle with a base color of black or red mixed with brown. However, you can also have a lighter-colored Phantom Poodle with base colors such as cream, apricot, or white mixed with silver. Just as how solid-colored Poodles have various coat colors, Phantom Poodles come in all different colors and shades.
The secondary colors and markings are where the absolute uniqueness and fun come in with the Phantom Poodle's appearance. The base coat of the Phantom Poodle is amplified by specific colored markings that cover the Poodle in particular areas. These secondary colors also include light and dark options, with apricot, cream, gray, and brow mixed with silver. With all these different colors, some primary base colors only go with one secondary color.
For example, Phantom Poodles with a red base coat will only have apricots as a secondary markings color. A silver Phantom Poodle will only have cream as its secondary color. Brown Phantom Poodles will only have apricot as their secondary color. The difference comes in with a Phantom Poodle that has a black base coat. This base color can pair well with just about any secondary color. From light cream to dark red, Phantom Poodles with a black base coat has a range of opportunities for uniqueness and fun.
Poodle-Related Guide: Sable Poodle Information, Facts, Images.
Markings of a Phantom Poodle
Remember that to be a true Phantom Poodle. These markings occur on specific parts of the Poodle's coat. These markings are also called "Dobie Markings," which refers to the common patterns found on the Doberman breed. The locations of the secondary colored markings include different areas around their body. They include places such as just above the eye and on the sides of the cheeks. They will also have markings underneath their tail and on their legs, particularly toward their paws. Finally, all Phantom Poodles have markings that are right across their chest, further bringing out that secondary color in a bold way.
Poodle Dog Product Recommendations: Best Shampoo For Poodles.
Similarities of All Poodles
Keep in mind that while the color patterns of Phantom Poodles may differ from the American Kennel Club standard, they can still have coats that are very wavy and curly. They can have long or short coats, depending on your grooming preferences. Their coat color also does not affect their temperament or personality either. All Poodles, regardless of color or markings, are known for being highly intelligent and fun-loving. They bring a lot of energy and loyalty to all their relationships. There are also is no difference in particular health concerns compared to regular Poodles.
Their exact potential health risks lie more in their parents' medical histories than the coat colors and markings. The life span of Phantom Poodles is also consistent with other Poodle varieties. Like other Poodles, their coats also require quite a bit of work and upkeep to ensure they are at their healthiest selves. Be sure you have the time to dedicate to grooming them and providing opportunities for exercise and play. Poodles also tend to be very protective and loyal, which can be a positive trait for your family dog. Additionally, with their eagerness to please their owners, the area also relatively easy to train. Their high intelligence also certainly comes in handy.
Poodle-Related Guide: Best Poodle Mixes.
Where Did Phantom Poodles Come From?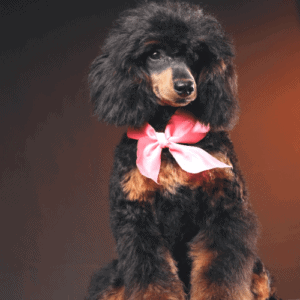 While the Phantom Poodle is highly popular now, it was not always that way. These phantom markings resulted from intentional breeding practices and being mindful of what kinds of dogs people wanted to have around. The practice of breeding started with a genetic trait that was not all that well emphasized until recently. While Poodles had always been known for their exquisite and elegant coats, the Phantom and other unique types of markings did not take off until later. Keep in mind that the coloring of the Phantom Poodle is not recognized as a standard by the American Kennel Club. Therefore, they are not allowed to be shown in competition.
Poodle-Related Guide: Blue Heeler Poodle Mix Guide.
How Expensive Are Phantom Poodles?
As with other Poodles with unique markings, Phantom Poodles can be quite a bit more expensive than solid-colored Poodles. In addition to their rarity, Phantom Poodles also require a much more intentional and involved breeding process that takes extra time and effort. This marking pattern has also soared in popularity, meaning that the demand for these unique dogs is also relatively high. As a result of these factors, Phantom Poodles can cost over $2,500 for a Standard Phantom Poodle. That price is just about twice as much as what you can find a solid-colored Poodle for. If you have your eyes set on a Phantom Poodle, be sure you are willing to pay the price for its uniqueness. You'll also want to be sure to find a breeder that you know and trust to help you move forward in getting a breed that you can depend on.
Poodle-Related Guides: Best Dog Food For Toy Poodles and Best Brush For a Poodle.
Conclusion For The "Phantom Poodle"
If you're looking for a truly unique and different Poodle, a Phantom Poodle can be an excellent option for you. While they are on the pricer side, they may be worth it with their beautiful and unique coats. Just like all Poodles, be sure you can dedicate the time and energy to raising them with care and love throughout their life. They'll need regular grooming and daily exercise to keep them looking and feeling the very best. Explore what Phantom Poodle color speaks to you and welcome one into your family.
Find a Poodle breeder to bring home a companion for you and your family:
To see the Phantom Poodle in action, watch "Normal's Makeover, Standard Phantom Poodle" from Amadeus Aussiedoodles down below: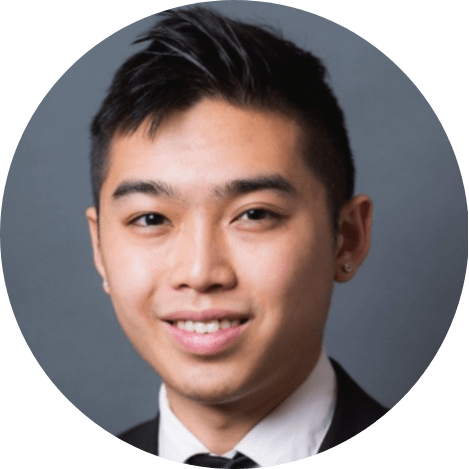 Andy is a full-time animal rescuer and owner of a toy doodle. When he's not saving dogs, Andy is one of our core writers and editors. He has been writing about dogs for over a decade. Andy joined our team because he believes that words are powerful tools that can change a dog's life for the better.
Why Trust We Love Doodles?
At We Love Doodles, we're a team of writers, veterinarians, and puppy trainers that love dogs. Our team of qualified experts researches and provides reliable information on a wide range of dog topics. Our reviews are based on customer feedback, hands-on testing, and in-depth analysis. We are fully transparent and honest to our community of dog owners and future owners.