This guide will teach you everything you need to know about the Sable Poodle. When it comes to choosing a breed of dog for your family and home, you've got a lot of options to choose from. From tiny, yippy Chihuahuas to large and robust German Shepherds, there's a breed of dog that's right for any family or individual. Among the many types of dog breeds, the Poodle has grown in popularity. With their curly coats and hypoallergenic tendencies, they're well known for their elegant and sophisticated appearance. With their friendly and intelligent personalities, they make a great fit as a trustworthy companion.
Yet even among the single breed of a Poodle, you have a wide range of coat colors, textures, and lengths. Poodles also come in four different sizes, including Toy, Miniature, Medium, and Standard. These dogs vary in weight, height, activity level, and life span. Perhaps one of the most intriguing characteristics of the Poodle is its coat color compared to many other breeds. Poodle puppies come in a wide range of colors, markings, and shadings in their coats that seem to make each puppy unique. With such diversity in color, you can be confident that your puppy is truly one of a kind.
The Sable Poodle, in particular, is a unique type of Poodle that has been recognized for its beautiful color and elegant appearance. Suppose your considering getting a Poodle or have one already. In that case, it can be helpful to know the different colors and styles that Poodles come in, especially the increasingly popular Sable varieties. To help you make the most informed decision about your Poodle puppy color, here we share what you should know about Sable Poodles, as well as other colors of available Poodles.
Before scrolling down this Sable Poodle guide, we think you might be interested in these articles: Black Poodle Guide and Corded Poodle Guide.
What is a Sable Poodle?
When choosing a Poodle that's right for you, you'll probably want to select a puppy that you find beautiful and intriguing to look at. Whether it's their curly coat or bright hair color, you'll want their features to be interesting to you. The Sable Poodle refers to a particular style of coat for Poodles. The term "sable" does not necessarily refer to an exact coat color for a dog. Instead, it refers to the characteristic that the tips of the hairs on their coat are black. Their actual base coat may be over a variety of colors. Their base coats are also relatively uniform in color, without additional excessive markings or patterns.
The black-tipped hairs also do not have a pattern or general location for these individual hairs. Instead, they are scattered throughout the body. These hairs aren't always necessarily black, either. They can be another darker color, such as dark brown or blue. When you look at a single strand of a Sable Poodle, you'll find that the hair is gradient, transitioning from whatever the base coat color is to black. Like other dogs, the color of their coat may change and adapt over the Poodle's lifetime. The color of their coat as a puppy may not stay the same as they grow, develop, and as you find your preferred grooming technique for your Poodle.
Related Poodle Guides: Poodle Teddy Bear Cut Guide.
Sable Poodle Puppy
Puppies with this Sable characteristic of dark tips to their hair may look very dark in color when they are just born. This is because the hairs that they show initially are those black tips. This can be a beautiful feature in their coat, adding complexity to a typically basic coat. Over time, their coat should lighten up and transition more to the uniform base color underneath.
Poodle Food Recommendations: Best Dog Food For Toy Poodles.
Adult Sable Poodle
As a puppy matures and grows into an adult, its coat color can also adapt and change. As they age and are trimmed up, those dark tips on each hair may be shaved off or trimmed up. Therefore, over time, an adult Sable Poodle may end up turning into one uniform color anyway. While Sables tend to phase out of their darkened hair tips, they may still keep the dark hair around their ears.
Typically, the hair around the ears is not cut with regular grooming. With the opportunity for the hair to continue to grow, the black-tipped hair can stay. It's important to keep in mind that the characteristics of a Sable Poodle are not universal. The concept of a gradient lightening of hair can look different for different dogs. Their size, exposure to the sun, and other factors can influence their overall coat color and texture.
Poodle Grooming Product Recommendations: Best Brush For a Poodle.
Other Poodle Colors
Sable is far from the only coat color combination that a Poodle can have. Poodles can come in many more different patterns woven into their coats. The Phantom Poodle has two coat colors that are painted on in a particular pattern. They have lighter markings that highlight the legs, the cheeks, and other areas. Typically, they'll hold onto this color pattern throughout their life, unlike a Sable Poodle. The Brindle Poodle also has two colors that are in a striped pattern. These stripes may cover the entire body or just a particular area. The Agouti Poodle is not all that common but is beautiful. They look similar to a Phantom Poodle with white markings on specific areas.
The Parti Poodles have white markings on them that are genetically passed from the parents. They often have white markings on their chest and feet and other areas. The amount of white markings on them is based on their genetic make-up from their parents. Sometimes, these types of Poodles are also called Tuxedo Poodles due to their white and black combinations. Sometimes, these types of Poodle colorings can be combined. For example, you may find a Poodle that is both sable and brindle. They could be both sable and phantom, too. When it comes to a Poodle's appearance, the options are seemingly endless. They can also seem to change their marking type as they age.
While you may initially think that they are a Brindle, they could end up being a Sable. It could be that they are a combination of both styles. You'll be able to determine their exact coat type shortly after they are born. In the actual coat color, there are also a variety of options. These colors include light options such as silver, cream, and beige. They can also be dark in color, with options like blue, apricot, brown, red, black, and blue. There is even a color of Poodle called cafe au lait, a creamy coffee color. The color of the Poodle is mainly factored by the genes that are passed down to them.
Some colors may be more common and more popular than others, such as white or black. Other colors like apricot or red may be more challenging to find but are equally adorable. These colors, in particular, may be more difficult to find as breeders tend to work toward breeding more popular colors for their Poodles. As will all Poodle coats, you'll want to be sure you are intentional about getting into a habit of grooming them properly. With their curly coats, it's best to brush them regularly and bathe them every once in a while to ensure that they are well taken care of. Being consistent with their coat will prevent mats from appearing and keep their coats soft and cuddly.
Other Mixes: Best Poodle Mixes and Doodle Breeds.
Conclusion For The "Sable Poodle"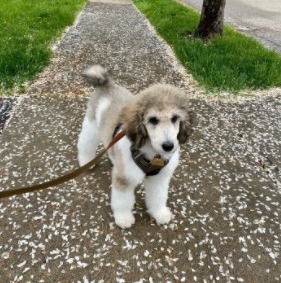 When choosing the right color Poodle for you and your family, you really can't choose wrong. With so many coat marking combinations, and color options to choose from, you're sure to find a Poodle that looks like it'll fit into your family just perfectly. Especially with the color pattern, you'll discover their unique and dynamic coat to be something you can't wait to see how it changes. Consider the cost and availability of the Poodle variety you have in mind and take your next step in welcoming home your next furry friend. Whether you choose a solid color coat Poodle or fun and intriguing Sable, you're sure to find a friend in a Poodle.
For more articles with mentions of the Poodle, check out:
You can learn more about the Poodle by watching "Toy Poodle Puppy – 10 Things To Expect After Getting One" from The Poodle Mom down below: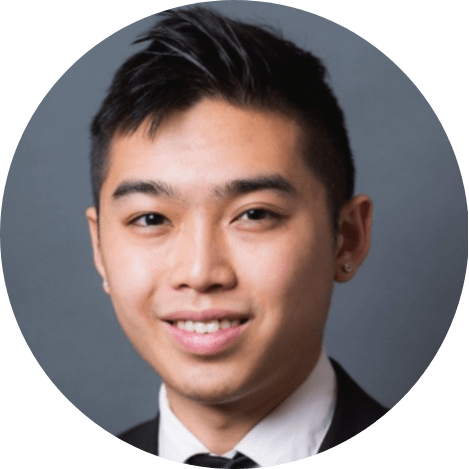 Andy is a full-time animal rescuer and owner of a toy doodle. When he's not saving dogs, Andy is one of our core writers and editors. He has been writing about dogs for over a decade. Andy joined our team because he believes that words are powerful tools that can change a dog's life for the better.
Why Trust We Love Doodles?
At We Love Doodles, we're a team of writers, veterinarians, and puppy trainers that love dogs. Our team of qualified experts researches and provides reliable information on a wide range of dog topics. Our reviews are based on customer feedback, hands-on testing, and in-depth analysis. We are fully transparent and honest to our community of dog owners and future owners.