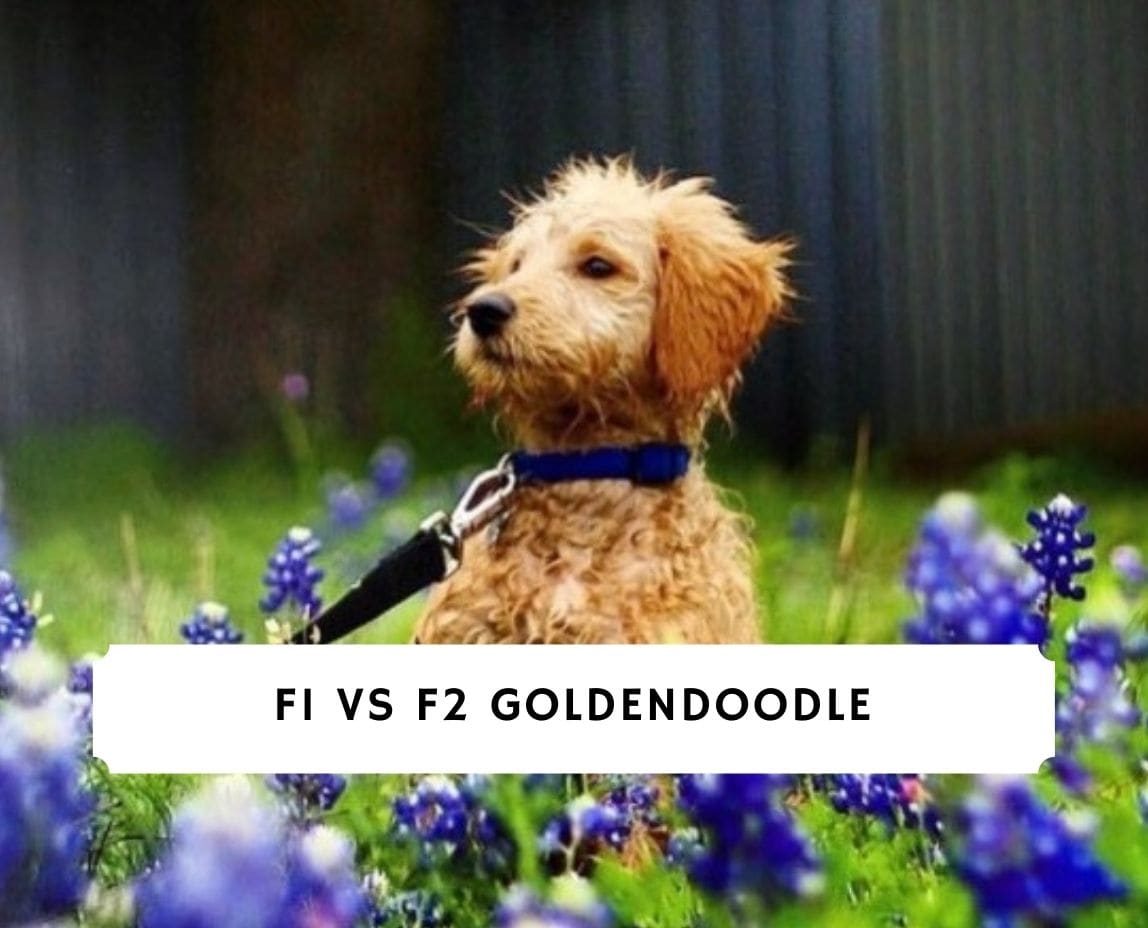 In this guide, we'll go over the differences between F1 vs. F2 Goldendoodle. Whether you're searching for a breeder or you're unsure because of these terms, this guide will teach you everything you need to know. Don't worry too much about being puzzled by these abbreviations. They're pretty easy to understand by the time you reach the end of this article.
If you prefer to watch a video, we also made a video on the F1 vs F2 Goldendoodle to highlight the differences and similarities:
Before scrolling down this article "F1 vs. F2 Goldendoodle," feel free to check out our Goldendoodle Generations Guide and F1 vs. F1B Goldendoodle.
Common Facts About The Goldendoodle

Goldendoodles or Groodles are the results of crossbreeding a Golden Retriever and a Standard Poodle. The purpose of crossbreeding these dogs is to get a loving low-shedding pet.
Related Guides: English Goldendoodle Information and English Goldendoodle – The Hypoallergenic Golden Retriever.
How Many Generations of Goldendoodles Are There?
While there are a variety of Goldendoodle generations, we won't talk about all of them. The most important thing you need to remember is that the significant differences between them are the number of backcrossing and the generations. Listed below are the more common generations of Goldendoodles.
F1
F2
F1B
F2B
F1BB
F2BB
Multi-generation
Related Guide: Best Mini Goldendoodle Generations.
Meaning of F1, F2, Or F1B Goldendoodles

The 'F' stands for 'filial,' meaning that the puppy is a hybrid of two purebred parents. The numbers denote whether the Goldendoodle is a first, second, or third generation. Beyond that, the term multi-generation is used to describe the Goldendoodle. The 'B' stands for backcross, breeding a Goldendoodle with either a purebred Poodle or a purebred Golden Retriever. The 'BB' means a double backcross.
Purpose of Crossbreeding and Backcrossing
Backcrossing is commonly done with standard purebred Poodles as the purpose is to achieve a hypoallergenic Goldendoodle. Backcrossing with a Golden Retriever is also done when the breeder wants to reintroduce some characteristics of theirs in the puppies.
The F1 Goldendoodle: Parents

The F1 Goldendoodle is a first-generation hybrid with a purebred Golden Retriever and a standard purebred Poodle as its parents. A first-generation hybrid will also commonly be referred to as a Goldendoodle.
The F2 Goldendoodle: Parents

An F2 is a second-generation hybrid dog. This means your F2 Goldendoodle will have one F1 Goldendoodle parent while the other could be an F2, F1B, or an F1 Goldendoodle. F1 and F1 breeding are more common due to their predictable results.
Common Features Between F1 And F2 Goldendoodle

Being a mixed breed, Goldendoodle features change according to those of its parents. It is a problem common across all crossbreeding. Even with all the information, the results are still not guaranteed. However, we've tried to narrow down a few. Let's take a look at the factors common to Goldendoodles of both F1 and F2 generations.
Height: 13 to 24 inches
Weight: 15 to 90 pounds
Lifespan: 10 to 15 years
Although these are specific to the standard pure breeds, you can change the size, yet the results won't vary across generations.
Temperament

Temperament is also the same for the F1 and F2 generation Goldendoodles. They will both have a loving personality, be playful, active, and easy-going pets. At the same time, they are intelligent and loyal, making them easy to train for first-time owners. F1 and F2 Goldendoodles need plenty of exercise to stay strong and healthy. Both require a minimum of 30-minute high-energy workouts every day. They prefer to stay indoors where they can be around their favorite humans. Goldendoodles aren't known to be problematic, but they do tend to show aggressive or irritable behavior. They will become destructive when left alone for long without a proper diet or enough exercise. Other than that, they make good pets for fun-loving families. If you're looking for temperament, you can choose either F1 or F2; it won't change much.
Goldendoodle Question: Are Goldendoodles Good with Kids, Dogs, and Cats?
Differences Between F1 and F2 Goldendoodles

If you want more classic Golden Retriever features, then the F1 hybrid is the best choice. First-generation hybrids have comparable genetic data from both parents, but in Goldendoodles, the Golden Retriever genes will keep decreasing with every generation.
Predictability
Crossbreeding is known to have unpredictable results. The predictability factor here is considered for other generations of Goldendoodles. Breeders prefer first-generation or F1 Goldendoodles because their genetic makeup is more predictable. They get equal genes and characteristics from both parents. In comparison, the F2 is one of the least predictable among all Goldendoodle generations, which is why breeders do not prefer breeding them. If you're looking to breed a Goldendoodle, the F1 will tell you what to expect, whereas an experienced breeder should only do F2 breeding.
Goldendoodle Guide: How To Train a Goldendoodle.
Health
The F1 Goldendoodle wins in the health aspect too. Inbreeding passes down the same health issues down to the puppies, so crossbreeds win. It is common for all first-generation hybrids (of all dog breeds) to have only those common illnesses between both of their parents to be passed down. However, what makes the F1 Goldendoodle better in terms of health over other generations of Goldendoodles is that as the number of generations increases, more health complications increase—looking for the healthiest Goldendoodle? The F1 will be perfect for you.
Coat
An F1 Goldendoodle coat can be smooth, straight, curly, or wavy. It also grows 3 to 4 inches long. The F2 Goldendoodle coat will grow longer than the F1's, but other than that, it is entirely unpredictable. Both the dogs have unpredictable coats, but the F2 coat is the clear winner. The difference here is that the F1 coat will surely be 50% influenced by the Golden Retriever parent and 50% by the Poodle parent. Whereas with the F2 Goldendoodle, you can't tell. At best, a breeder can try to look at the parents and their history to tell what characteristics the puppy will likely have.
Goldendoodle Guides: Improper Coat Goldendoodle and Furnishings.
Shedding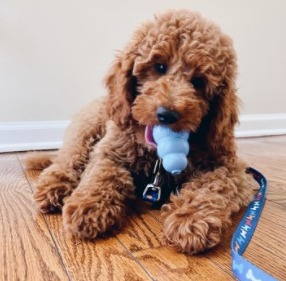 F1 Goldendoodles shed less than purebred Golden Retrievers but more than F2 Goldendoodles. Confused? Let's say that in terms of hypoallergenic coats, the F2 Goldendoodle is your best bet (but it's best to confirm this with your breeder). When it comes to maintenance, the F1 needs more grooming than the F2, but the F1 also has the classic beard that owners tend to love. Another reason why F1 Goldendoodles are popular is because of their teddy bear-like appearance, which is really what everyone expects when they think of getting a Goldendoodle.
Goldendoodle Question: Why is My Goldendoodle Shedding?
Price
The price depends on a lot of factors. Although the F1 Goldendoodle is relatively cheaper than the other Goldendoodle generations, it will be more expensive than the F2 if you consider predictability and demand. Because of this, the F2 is the least costly dog of all Goldendoodle generations. It rarely happens that the breeder has all documents for an F2. Overall, whichever feature is in demand gets a higher price. Features like rare coat colors, coat types, fewer health issues, etc., all affect the puppy's price.
Goldendoodle Guide: How Much Does a Goldendoodle Cost?
F1 vs. F2 Goldendoodle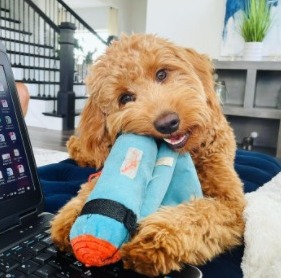 F1 Goldendoodle
You want a puppy with predictable characteristics
You want the healthiest Goldendoodle.
You want your Goldendoodle to have more features of the Golden Retriever
You want the retriever's lovable attitude
You and your family members don't have allergies
You want your puppy to have the classic beard
Who can say no to a puppy that looks like a teddy bear?
F2 Goldendoodle
You want a low maintenance Goldendoodle
It would be best if you had a hypoallergenic dog
Unpredictability is not an issue for you
You want a customized hybrid (only a good breeder can help you with that)
You trust the breeder and have all documents provided to you
Goldendoodle Guides: Best Goldendoodle Potty Training Tips.
Conclusion For "F1 vs. F2 Goldendoodle"
If you already have a Goldendoodle but don't know what generation it is, then there are many ways of finding out. There are tests available these days to give you a detailed history of the dog and its origins. However, to be on the safe side, make sure the parents are tested and all documents and proof are made available to you at the time of adoption. Prioritize getting a puppy from a trusted breeder because the Goldendoodle is a high-demand dog.
There are a lot of scammers out there who are out to cheat owners. While we don't suggest that a particular dog breed is more valuable than others, it is better for the dog's safety and yours to be aware of the breed you're bringing home. After all, you don't want to end up sending a non-hypoallergenic dog to a shelter because you didn't check the papers properly. Hopefully, this guide helped you understand the differences between F1 vs. F2 Goldendoodle.
Want to learn more information about the "F1 vs F2 Goldendoodle", then check out the video below:
For more Goldendoodle guides, you can check out:
To learn more about a Goldendoodle's generation, watch "Difference Between F1, F1B, and F2 Goldendoodle" from BONDBEAUTYS JUNGLE down below: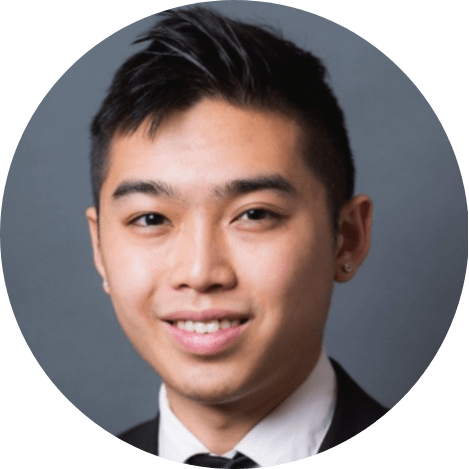 Andy is a full-time animal rescuer and owner of a toy doodle. When he's not saving dogs, Andy is one of our core writers and editors. He has been writing about dogs for over a decade. Andy joined our team because he believes that words are powerful tools that can change a dog's life for the better.
Why Trust We Love Doodles?
At We Love Doodles, we're a team of writers, veterinarians, and puppy trainers that love dogs. Our team of qualified experts researches and provides reliable information on a wide range of dog topics. Our reviews are based on customer feedback, hands-on testing, and in-depth analysis. We are fully transparent and honest to our community of dog owners and future owners.