Since there are so many dog breeds today, some people might find it helpful to divide them up. You may be wondering which dog breeds start with the letter H.
Dog breeds that start with the letter H include Hällefors Elkhound, Halden Hound, Hamiltonstövare, Hanover Hound, Harrier, Havanese, Hierran Wolfdog, Hokkaido, Hovawart, Huntaway, Hygen Hound, Havana Silk Dog, and Havapoo.
Keep reading below for more information about these lesser-known breeds.
Before you read this list of dog breeds that start with the letter H, check out: 11 Healthiest Dog Breeds That Don't Shed! (2023) and 6 Large Non-Shedding Dog Breeds! (2023).
Dog Breeds That Start With H
Below is a comprehensive list of dog breeds that start with the letter H.
Hällefors Elkhound
This breed started in the small Swedish town of Fredriksberg, and they trace their ancestry back to the Finnish Spitz and the Ostyak Laika. The Hällefors Elkhound has a variety of names, including Hälleforshund, Hällefors Dog, and Hälleforsinkoira.
Halden Hound
This breed of scenthound appeared in the early 1900s and earned its name in honor of a town in Norway. The breed, which is also known as the Haldenstover, was created specifically to hunt hares. The Halden Hound is extremely uncommon outside of Halden, Norway, its place of origin.
Hamiltonstövare
The Hamiltonstovare, or simply the Hamilton, is native to Sweden. This breed of dog is sometimes mistaken for the Swedish Foxhound. It has a good-looking, easily recognizable, close-fitting coat.
They have boundless energy, quick reflexes, and a sturdy physique designed for constant movement. The coat features three classic colors of elegance: white, black, and brown.
The white blaze or markings on its upper nose, the underside of its neck, the breast, the bottom sides of its legs, and the tip of its massive tail are what set it apart from other dogs.
The Hamilton is typically a friendly and docile dog, but when upset, he can show his stubborn side. Because of this, it will require positive reinforcement to carry out commands. Hamiltons have a maximum height and weight of 25 inches and 75 pounds, respectively.
Hanover Hound
A distinctive dog native to Germany, the Hanoverian has a keen sense of smell. This breed is devoted to its owner and is self-sufficient. The Hanoverian scenthound is prey-oriented, like other hounds. They have a greater capacity for long-range tracking and a higher degree of accuracy.
This breed has the perfect combination of power and stamina for a successful hunting expedition. The Hanover Hound's shorthaired coat is often red but can be any color, even black.
This dog has a wrinkled, alert look that contrasts with the sharpness of its dark eyes. The average Hanoverian scenthound weighs around 100 pounds and can be as tall as 21 inches.
Harrier
The Harrier is classified as a scenthound. Dog historians speculate that the Harrier, a breed with its origins in Great Britain, is among the earliest breeds of scent hounds still around today. The term "Harrier" used to apply to all hounds.
The Harrier dog breed first appeared in England somewhere around the 13th century. Its great sense of smell and its relatively moderate speed made it possible for hunters to keep up on foot.
The Harrier is a friendly, outgoing dog that is more social than the Foxhound but less so than the Beagle. Harriers are great with kids and reliable as guard dogs.
Havanese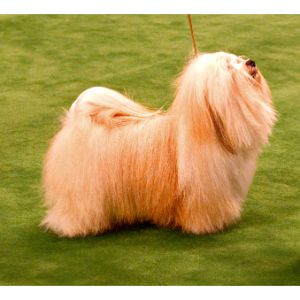 The Havanese is a wonderful companion dog with luxurious, thick, and silky hair. With its distinctive watery eyes, this dog is easy to identify. The Havanese is friendly and outgoing, and he or she can make friends with virtually anyone.
They have a soft spot for their families and are comfortable in urban areas. If the size of a dog is a concern, the average Havanese weighs 11 pounds and stands 11 inches tall.
The average lifespan for this breed is between 12 and 15 years. The Havanese cannot stand being alone. They get bored easily and may become irritated if left alone for too long.
Hierran Wolfdog
This dog comes from the Canary Islands and also goes by the Lobito Herreo, the Lobo Herreo, and the Perro de Pastor Herreo. It looks like a wolf, which is how it got its name. While most Hierran Wolfdogs today are beloved family pets, they were once used to herd sheep.
Hokkaido
The sleepy look is a trademark of this medium-sized breed. Hokkaido dogs originated in Japan. They go by several other names, including Do-ken, Ainu-ken, Seta, Ainu dog, and Hokkaido-ken.
Anyone who has met this dog will attest to its kind demeanor. His drowsy appearance conceals the conservative character. Hokkaido's high level of vigilance makes him a reliable guard dog.
Their ears are upright, triangular in form, and rather small. The loyal nature of this breed makes it a popular pet. Hokkaido has a reputation for being hardy in the face of subzero temperatures.
Keeping this dog clean requires regular cleaning of its coat and teeth, as well as periodic bathing. This dog has the potential to reach a height of 20 inches and a weight of 66 pounds.
Hovawart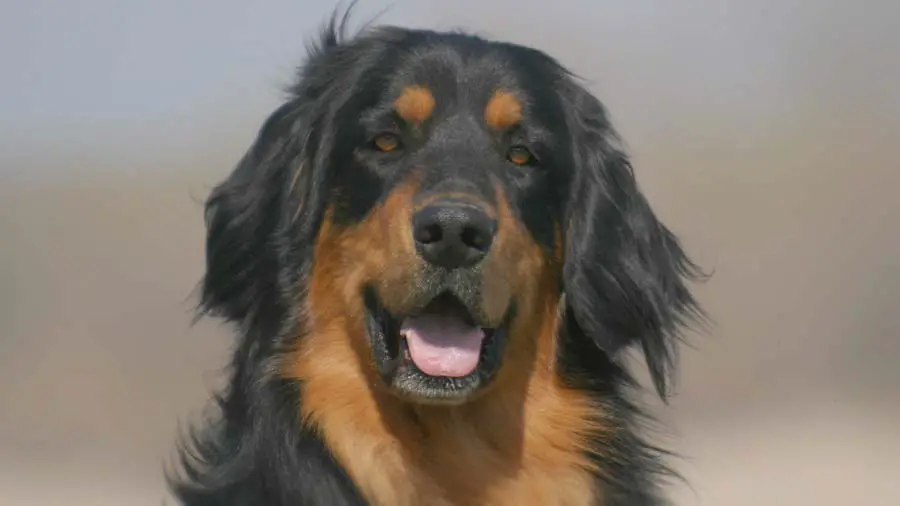 The Hovawart is another independent-minded breed. This kind of dog takes pride in its intelligence, curiosity, and vigilance. This dog's nose is one of its cutest features. With his massive, strong frame, he is bound and motivated to do any role he is assigned.
Their unshakable determination means they never give up. Those who own this breed will attest to its calm demeanor and lack of anxiety. They won't bother you if they have everything they need.
Despite its kind nature, the Hovawart sometimes craves solitude. They might need to take time for themselves for a little while before they can join the rest of the family. The Hovawart is not a dog that takes kindly to having its freedom confined.
The ideal environment for such a large, active dog would be a wide, open field where it could run and play. The Hovawart can weigh up to 90 pounds and stand up to 28 inches tall.
Huntaway
These working dogs, also known as the New Zealand Huntaway and the New Zealand Sheepdog, have been herding in New Zealand's pastoral landscape since the second half of the 19th century. They're renowned for their distinctive, deep bark.
Hunterville, New Zealand, is known as the "Huntaway Capital of the World," and since 1999, a bronze figure of a Huntaway dog has been displayed in the city's center as a memorial to the four-legged companions of local farmers.
Each year, the residents of Hunterville gather for the Hunterville Huntaway Festival to honor the special relationship they share with their working dogs.
Hygen Hound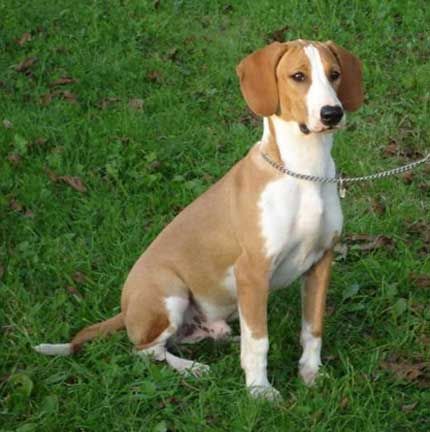 This scent dog was developed in Norway in the 19th century. It is named for the breeder who bred the original Hygen dog, a blend of the Basset Hound, Bloodhound, English Pointer, Holsteiner Hound, and Scandinavian Hound.
The Hygen Hound is a Norwegian hunting dog that has also become a beloved family pet in its own country. The breed is extremely rare outside of Norway.
Himalayan Sheepdog
The Himalayan Sheepdog, or "Bhutey Kukur" as it is known in its country of origin, Bhutan, is a big dog breed with its origins in Nepal and Northern India. They have a muscular body, a large head that tapers to a wide nose, and a strong jaw.
They feature powerful legs and curving tails in addition to large shoulders and robust necks. Some Himalayan Sheepdogs have white marks on their chests.
Legend has it that this dog descends from the Tibetan Mastiff. Popular as pets, they also serve an important role for herders in many parts of their homeland.
Himalayan Sheepdogs are widely employed by indigenous communities due to their aggressive and agile behavior. They serve multiple purposes, including hunting, herding, and defending sheep and cattle from predators. They also enjoyed hunting enormous game in the Himalayas' harsh terrain.
Havana Silk Dog
The Havana Silk Dog is a small, resilient breed that was developed from the Havanese. The Havanese Silk is different from its parents due to its larger snout, straighter forelegs, and smoother coat.
It has a broad face that is only slightly rounded, somewhat large dark eyes, ears that are situated high on its head, a broad snout, a moderately long neck, strong legs with moderate angulation, and a medium-length tail that is carried high the majority of the time.
These dogs were brought to America by Cuban refugees in the late 1960s and are the direct progenitors of today's Havanese.
In the year 2000, one particular form of dwarfism was identified as one of the most significant health issues affecting the Havanese breed. Eventually, dog breeders started favoring dogs with longer, more erect front legs.
The Havana Silk is a friendly and devoted family pet that gets along well with humans and other animals, especially dogs. Because of their vigilance, they make good watchdogs but don't count on them to bark incessantly or loudly.
Havapoo
The Havapoo is a cross between the Havanese and the Poodle and can be found in standard, miniature, and teacup sizes. This dog is great for just about anyone and any setting owing to their cuteness, energy, and charming disposition.
The curls in their hair, the swish of their tails, the dangle of their ears, and the roundness of their eyes all add to their attractiveness. In addition to being cute and cuddly, the Havapoo is also full of life, smart, and social. They have big hearts and sharp minds, and they love to spend all their time with their loved ones.
Huskita
The massive Huskita is a hybrid of the Siberian Husky and the Akita. They have powerful legs, a stocky frame, and a long, wavy tail. The short muzzle tapers to a round black nose, alongside a sturdy head.
They are devoted family pets that range in size from medium to large and are identifiable by their almond-shaped eyes and broad, spread-out, erect ears.
The Huskita makes for a great watchdog since it is alert, friendly, and willing to defend its territory by any means. People who live alone would greatly benefit from having them as pets.
Havamalt
The Havamalt is a hybrid dog breed featuring characteristics of both the Havanese and the Maltese. Breeders who wanted to combine the best characteristics of its two parent breeds created this toy dog.
It has a velvety, silky coat all over, and a comparatively small body. If trained properly, it has the potential to compete in dog sports like agility.
The Havamalts enjoy being around humans due to their calm demeanor, friendly disposition, and welcoming nature. As loving companions, they often follow their owners around the house.
Hug Dog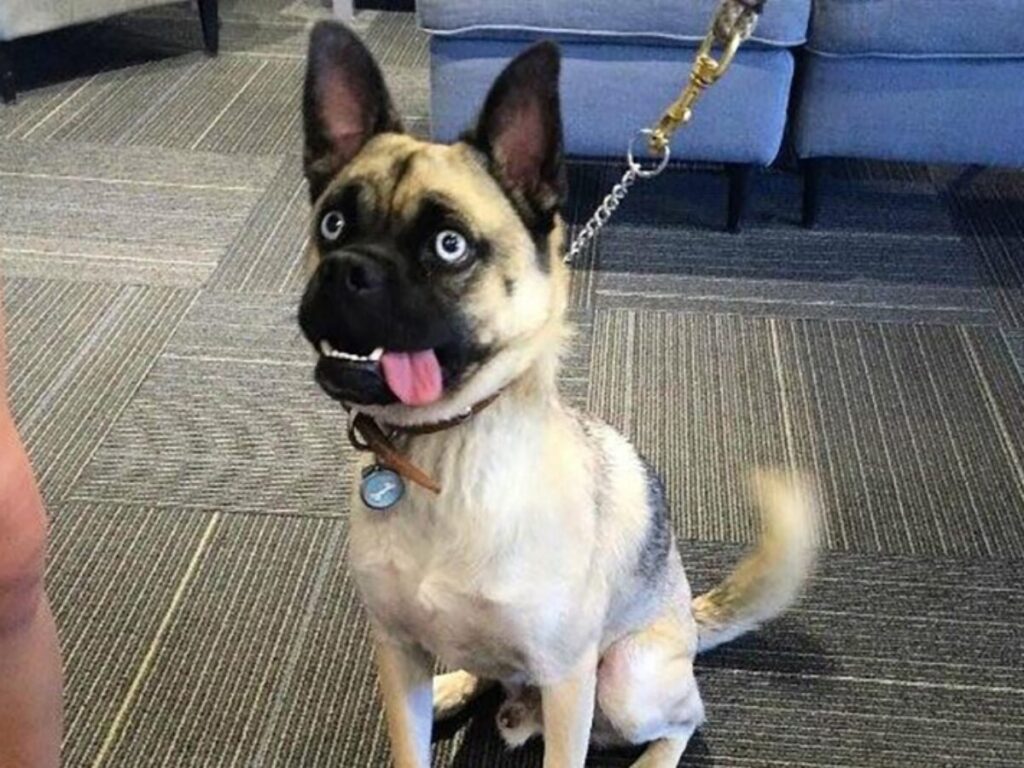 Hug Dogs are a hybrid breed developed by crossing Siberian Huskies and Pugs. Mixing these disparate breeds may sound odd due to their different proportions, but the results are great. This breed's coat could take after the Siberian Husky's heavy, lengthy coat or the Pug's short, thin coat.
Those who take on the Pug's genetics can end up being on the petite side compared to their larger Husky counterparts. Beyond this, one never knows what they will look like. Happy, intelligent, and loyal, Gug Dogs are the best.
Like Pugs, these dogs are friendly and devoted to their families. They have a soft heart and won't harm kids or pets.
Frequently Asked Questions
What German dog starts with H?
The Hovawart dog breed hails from Germany.
What is a white dog that starts with H?
Perhaps the most famous dog breed starting with the letter H, the Havanese has a luxurious white coat.
What hunting dog starts with H?
The Hygen Hound, or Hygenhund, is a Norwegian hunting dog.
Conclusion for "Dog Breeds That Start With H"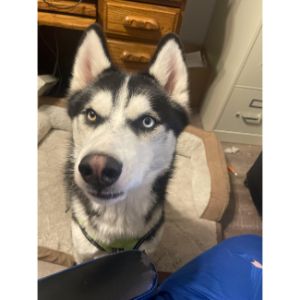 And there you have it! A list containing dogs starting with every letter of the alphabet would be too long, so we created a list of dog breeds that start with the letter H.
We hope you learned something new!
For more guides similar to this list of dog breeds that start with the letter H, check out:
Learn more by watching "Dog Breeds – List of 100 Most Popular Dog Breeds in the World" down below:
Garrett loves animals and is a huge advocate for all Doodle dog breeds. He owns his own Goldendoodle named Kona. In addition, he volunteers at the Humane Society of Silicon Valley, where he fosters dogs and helps animals. Garrett enjoys writing about Doodles and believes that dogs can teach humans more about how to live than humans can teach a dog.
Why Trust We Love Doodles?
At We Love Doodles, we're a team of writers, veterinarians, and puppy trainers that love dogs. Our team of qualified experts researches and provides reliable information on a wide range of dog topics. Our reviews are based on customer feedback, hands-on testing, and in-depth analysis. We are fully transparent and honest to our community of dog owners and future owners.