Whenever you add a dog to your family, it is critical to select reputable breeders that care for your dog just as much as you will. Choosing the right Akita breeder in Ontario will help you pick out a healthy and happy puppy that fits into your home.
If you have been looking for Akita puppies in Ontario, you have come to the right place. In this article, we cover the 4 best Akita breeders in Ontario. Unfortunately, there are only two registered Akita breeders in Ontario, but we offer two other Akita breeders in Canada that you might want to consider.
Another article you might like: 6 Best Akita Breeders in the United States!
Best Akita Breeders Around Ontario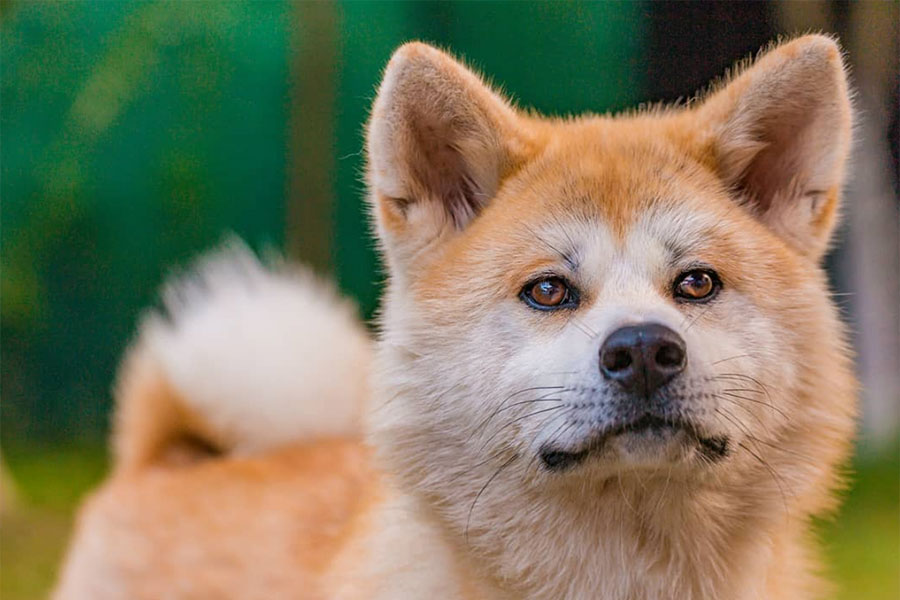 Akitas are a wonderful breed from Japan that is known for their loyalty and cute fluffy bodies. Because of how adorable these dogs are, many people in Canada and around the globe are looking for Akita puppies.
In Ontario, there are only two registered Akita breeders. There are likely other Akita breeders from town to town, but they are not registered, which means they might not follow ethical breeding practices. When breeders don't follow best breeding practices, the litters may come out unhealthy or the mothers abused. So, we only recommend purchasing Akitas from registered breeders.
Luckily, the Akita breeders that are located in Ontario are top-notch and breed the healthiest and best Akitas. More so, there are other registered Akita breeders around Canada that you can choose from as well.
Here is a look at our favorite Akita breeders in and around Ontario. The first two are located in Ontario, whereas the other two are located elsewhere in Canada.
1. Serdess Akitas
The best Akita breeder in Ontario is Serdess Akitas. Serdess Akitas has been an award-winning Akita breeder for years. Not only has this breeder bred award-winning dogs, but customers rave about the Akitas they purchased from this breeder.
If you want to know anything about Serdess Akitas, you can learn everything you need to know on their website. Their website is complete with dozens of pages dedicated to their dogs and education about Akita breeding in general.
Serdess Akitas is located in Ontario, which is a major benefit of this breeder. It is only one of two registered and respected Akita breeders located in the area. If you are interested in learning more about Serdess Akita puppies for sale, you can give them a call, email them, or check out their Facebook page Serdess Akitas.
Akita Breeder Information
2. Alder's Akitas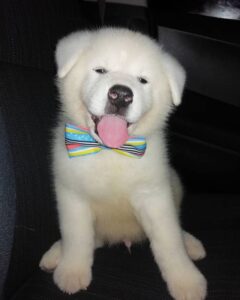 Another fantastic Akita breeder in Ontario is Alder's Akitas. Alder's Akitas is run by Gail Hamilton, an Akita lover, and owner since the early 1980s. Alder's Akitas are very selective about the dogs they breed to ensure health and soundness.
On their website, you can learn about their current Akitas, past Akitas, and any upcoming litters. Alder's Akitas does not breed Akita puppies in Ontario as often as some other breeders, simply to ensure the health and safety of the dogs.
Just like Serdess Akitas, Alder's Akitas is the other Akita breeder located in Ontario. You can contact alters Akita via telephone or by signing their electronic guestbook.
Akita Breeder Information
3. PowerStroke Akitas
PowerStroke Akitas is located in Quebec instead of Ontario, but it is another fantastic Akita breeder to consider. Just by looking at their website, you can see just how proud PowerStroke is of their Akitas since they are award-winning, especially Tycoon.
Occasionally, PowerStroke breeds Akitas for sale. Just like all of the other Akita breeders on this list, the Akitas are bred for health and safety. PowerStroke even works directly with families interested to ensure that the family and dog are a right fit for one another.
It is important to note that PowerStroke Akitas does not sell their puppies to first-time dog owners to ensure that their Akitas are cared for properly. If you are interested in purchasing an Akita from PowerStroke, you can use their contact form to get started.
Akita Breeder Information
4. Sakura Akitas
The last Akita breeder on our list is Sakura Akitas. Sakura Akitas is located in Sainte-Martine Quebec. They sell 100% Akita Inus. The breeder as a whole is focused on preserving the Japanese Akita breed with a sound body, health, and temperament.
All of these Sakura Akitas are registered with the Akita Inu Hozonkai and the Japanese Akita Club of America. As a result, Sakura Akitas follows very strict codes of ethics concerning the training and breeding of their Akitas.
On their website, which is probably the easiest to navigate of all four breeders, you can find everything you need to know about the Sakura Akitas. The website gives an overview of themselves, their Akitas, and Japanese Akita standards.
If you are interested in purchasing an Akita from Sakura Akitas, you can use their contact form to get started. You could also fill out their Japanese Akita puppy questionnaire if you are sold on the breeder and getting your own Akita from them.
Akita Breeder Information
Adopting Akita Puppies in Ontario
Whenever you check out the Akitas from these breeders, you will likely see that the prices are very high. Many individuals end up deciding that they would rather look for other Akitas at a much lower price as a result. In other words, they shop around for the best deal on Akitas.
We highly advise against shopping for Akitas or any other dog for that matter. Dogs that are super cheap are often priced as such because they are not bred by ethical or responsible breeders. Instead, they are bred by individuals who just want to make an extra penny.
Buying an Akita or puppy from a breeder that does not actually care about the dogs is very dangerous. These sorts of breeders often breed unhealthy litters due to overbreeding, poor living conditions, and other unethical situations. Likewise, the parent dogs are often abused in the process.
Needless to say, you should always adopt, not shop for, dogs, including Akitas. By adopting Akitas, you are more likely to find breeders that love the dogs and treat them respectfully. What this means for you is that you might be paying more for the puppy, but the puppy is likely to be healthy, well-acclimated, and a great addition to your home due to the diligence of the breeder.
Conclusion for Akita Breeders in Ontario
We hope that this article has helped you find the best Akita breeder in or around Ontario. Any one of the four breeders above breed healthy and well-acclimated Akitas puppies that are perfect for showing purposes or as a loyal family dog.
No matter which breeder or Akita you select, always remember to adopt, don't shop. Dogs are a huge responsibility and should be treated with respect. If the price of an Akita is too good to be true, the breeder likely did not put in an adequate amount of time, resources, and effort into the breeding and treatment of their dogs.
You will also like: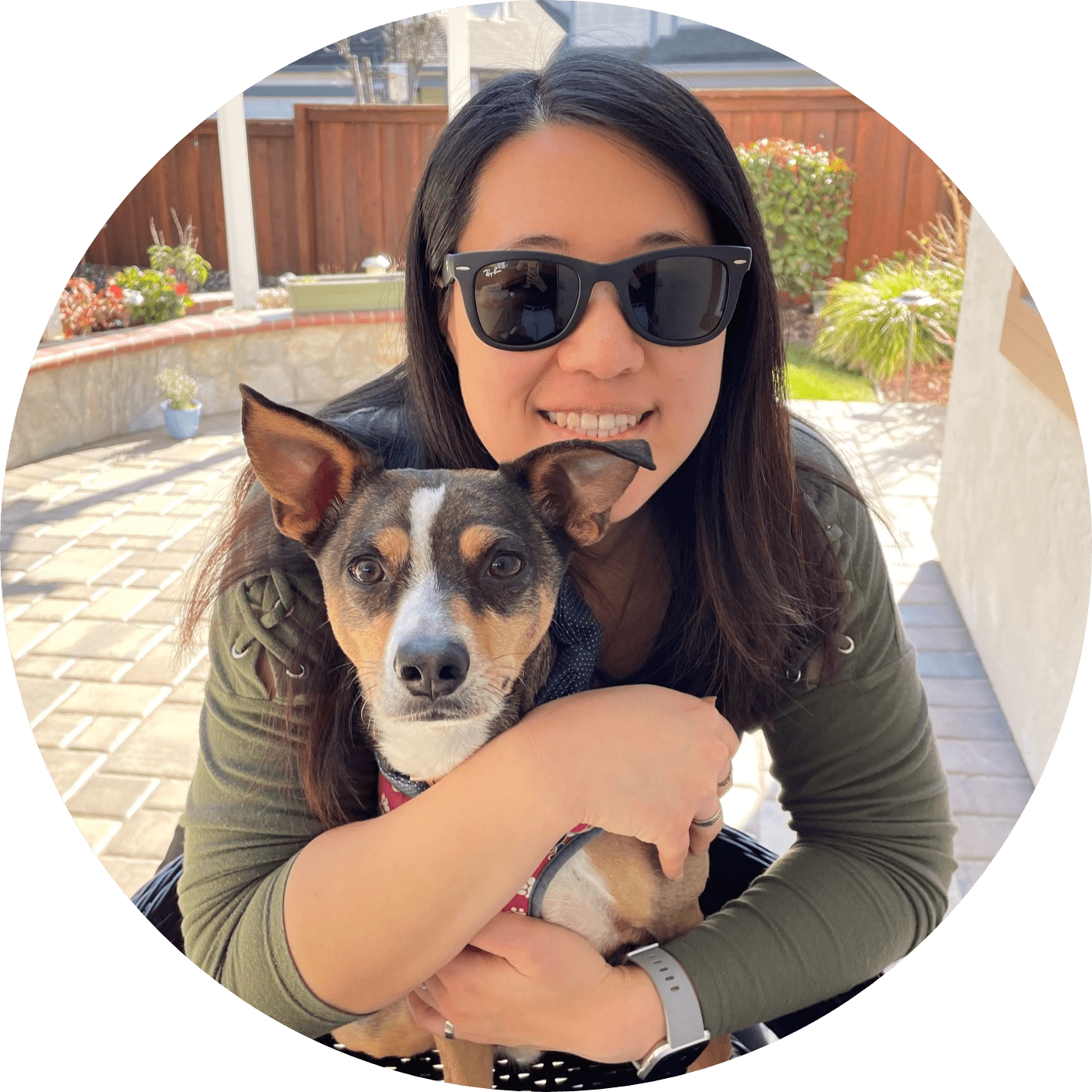 Dr. Sabrina Kong graduated from the Royal Veterinary College in England in 2016 and has been working at a small animal clinic in Northern California since then. She grew up in the Bay Area and got her bachelor's degree from Cal Poly San Luis Obispo. She also became a Certified Canine Rehabilitation Practitioner through a program at the University of Tennessee.
When she isn't in the clinic taking care of her four-legged patients, she enjoys traveling and trying new foods with her friends and her three-legged dog, Apollo. She adopted Apollo from her clinic when he was a puppy with numerous health issues. Dr. Kong truly cares about taking care of animals.