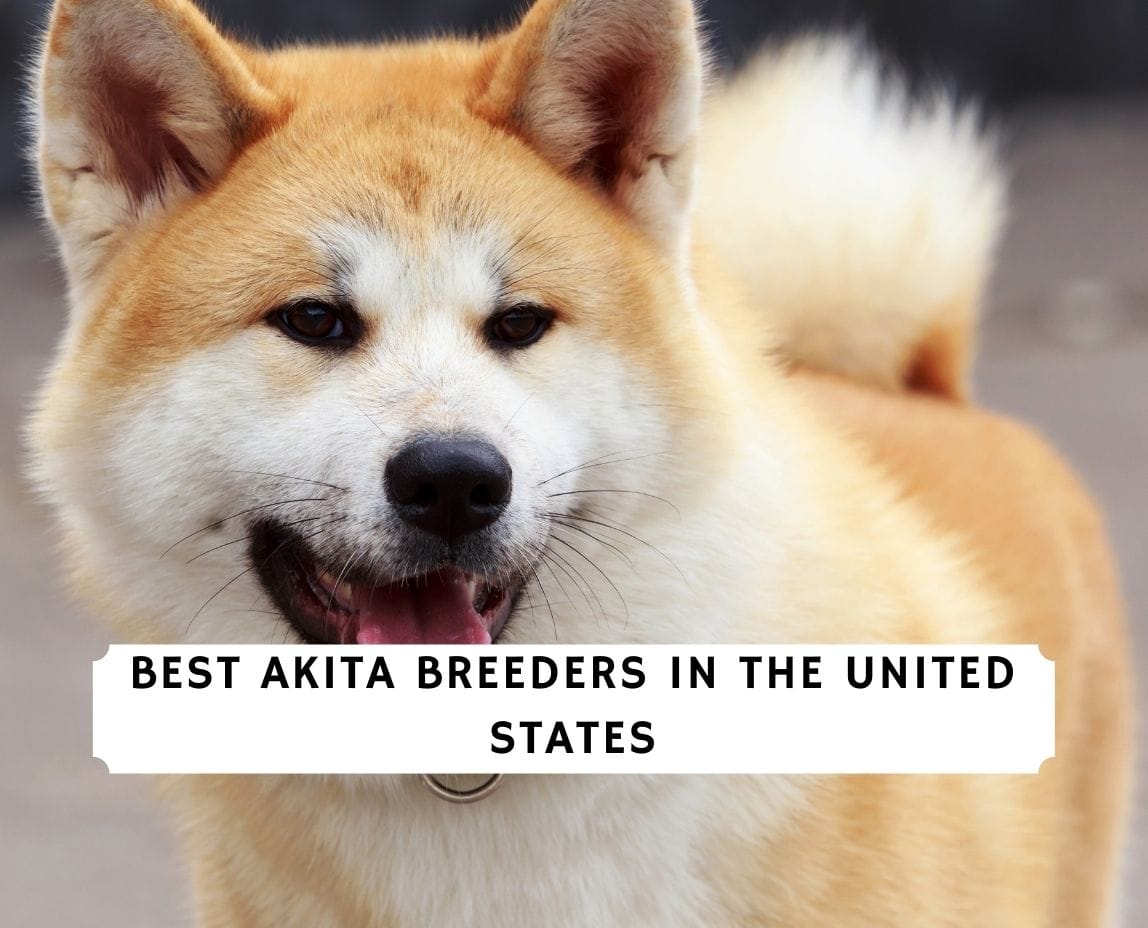 Finding reputable Akita breeders in the United States can be challenging for an adorable-looking dog. However, this list will help you. Before we get started, here's a little something you should know about this dog breed. Akitas originated from Japan, and these muscular dogs are known for their loyalty, dignity, and courage.
Nothing is more impressive than welcoming this beautiful breed into your home. If you are looking for a pet that can serve as a companion and a protector, you might consider an Akita dog. Akitas are an embodiment of health, longevity, and happiness.
We think you might be interested in these dogs if you're interested in other breeds: Best Shiba Inu Breeders in the United States and Best Mini Golden Retriever Breeders in the United States.
Akita Puppies For Sale in the United States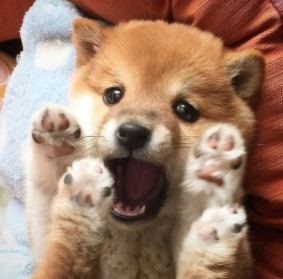 There are dog breeders spread through different parts of the United States, but if you are looking for the best Akita breeder, you might want to consider a few things. This includes health programs, breeding facilities, and breeding methods. All these factors determine the quality of the dog breed. Another thing you need to understand before getting an Akita breed is the official standards for the dog. You can check out the relevant information and criteria established by the American Kennel Club (AKC), which include:
Life expectancy: 10 to 13 years
Female weight: 70 to 100 pounds
Male weight: 100 to 130 pounds
Female height: 24 to 26 inches
Male height: 26 to 28 inches
General Appearance: Larger, powerful, deep muzzle, erect ears, a curled tail, smaller eyes, and alert with a broader head
Temperament: Courageous, dignified, highly loyal
Akita dogs are generally known to be an expensive dog breed. The dog is a protective watchdog and knowledgeable dog that originated in Japan in the 17th century. The dogs were initially used as hunting and guard dogs but have grown to be excellent pets and companions. There are many breeders where you can get an Akita puppy, but we always recommend getting it from a reputable breeder.
Generally, a purebred Akita puppy from a reputable breeder is usually between $600 and $2,000. The prices depend on the AKC papers, family health history of the dog, bloodline, and the breeder. Male puppies are not as expensive as female puppies, and this is because female puppies can be used for breeding purposes. Of all the breeders out there, our team at WeLoveDoodles listed the best Akita Breeders in the United States for you to check out.
Get a head start with our dog product recommendations: Best Inflatable Dog Bed and Best App-Controlled Dog Door.
1. Tablerock Akitas

First on the list of Akita breeders in the United States is "Tablerock Akitas." This is a family-owned kennel located in Southern Oregon, and it is run by a family of six. They treat their Akitas as crew members and breed with a focus on facility and kennel cleanliness, quality temperament, and optimal health. The breeder uses a facility that is free of parasites, and this is to ensure the healthy development of their Akitas. One fantastic thing about this breeder is that they are AKC-approved. The breeder utilizes the HEART breeding program. HEART represents Health, Education, Accountability, Responsibility, and Tradition.
The breeder performs regular tests on their stocks to ensure optimal health and quality. With this, you can be sure that all the puppies from this breeder are free of patella, hips, eyes, thyroid, and elbow disorders. Consider Tablerock if you are looking for a breeder that loves their puppies unconditionally. Tablerock ensures that all their puppies enjoy freshly cooked, homemade meals. Sometimes, the meal may include boiled eggs and seaweed. This is to allow the Akitas to grow into beautiful and muscular dogs.
Tablerock Akitas Details
2. Arctic Akitas

Arctic Akitas is another home-based kennel that's located in Alaska. This breeder utilizes a more personalized approach to breeding, emphasizing planning and care to produce quality breeds. The breeder ensures that all their dogs are cleared for good health and soundness. Arctic Akitas bred their puppies in a facility that the American Kennel Club approves. The kennel is also a holder of the Alaska Business License.
Therefore, you can be sure that Arctic Akitas is a reputable breeder. Arctic Akitas raises both American and Japanese Akita Inu puppies, so they can combine the traits of both types to produce desired Akita. The main goal of this breeder is to deliver quality dogs with instincts and muscular stature. Consider Arctic Akitas because they focus on the optimal development of three traits: health, temperament, and soundness.
Arctic Akitas Details
3. Country Akitas

Country Akitas is also a family-owned business in northern Minnesota. The goal of this breeder is to produce happy and healthy companions for different homes. Country Akitas has various health programs and quality breeding methods to produce puppies with excellent temperaments, good dispositions, and solid structures. The temperature in northern Minnesota is usually cold, but the Akitas are accustomed to this condition.
The breeder has done its best to ensure that the breeding facility is comfortable and conducive enough for all their dogs. The breeder ensures the home is perfect for allowing the dogs to socialize well. Country Akitas also ensure that they perform health checks on their dogs regularly. With this, you can be sure that their puppies are in optimal health. Furthermore, all the dogs from the breeder are AKC registered, which is a plus.
Country Akitas Details
4. Avalon Akitas

Avalon Akitas is another reputable breeder on our list, with over two decades of experience producing high-quality Akitas. The breeder is located in Michigan and is recognized by AKC. This breeder has a reputation for raising high-quality dogs, with most of their dogs ranked in the top 20 of their breed. Consider Avalon Akitas if you are looking for an AKC breeder of merit. This breeder raises all their puppies in an environment that lets them socialize well. That is why they are ideal for every home. You can also be sure that their puppies are healthy because the breeder performs regular health checks on all their puppies. If you are looking for a top-quality pup, you can only get that from a reputable breeder like Avalon Akitas.
Avalon Akitas Details
5. Peery Wells

Peery Wells boasts of its years of experience in breeding high-quality Akita dogs. They have been in the business of breeding Akitas since 1998 and have learned a lot about this breed. Therefore, you can be sure they know the best breeding strategies and facility conditions. If you are looking for a reputable breeder in North Carolina, you might want to consider Peery Wells. All the Akitas from this breeder are of good health, temperament, and soundness, and they will make a perfect companion for you and your kids. What's more is that they are AKC registered, and their dogs compete in different AKC events for confirmation. Contact the breeder through the details below.
Peery Wells Details
6. SONRISE Akita
Last on the list of Akita breeders in the United States is "SONRISE Akita," which entered the breeding business in 2018. However, this breeder is one of the few breeders in the US that's not after the profit involved in raising Akita but producing high-quality Akitas that will fit any home. With that said, you can rest assured that when you get an Akita puppy from this breeder, you have gotten an ideal companion for your home.
SONRISE Akita is AKC registered and a member of the AKC Specialty Club. Their dogs compete in AKC events for confirmation. The breeder's primary goal is to produce healthy dogs with good temperaments. All their dogs are checked regularly to ensure they are free from the elbow, hip, and other hereditary disorders. Contact the breeder now if you want to have their beautiful dogs in your home.
SONRISE Akita Details
Conclusion For The "Best Akita Breeders in the United States"
We have outlined six Akita breeders that use the best quality systems to raise happy, strong, and healthy dogs. A common thing about these breeders is that they are passionate about breeding dogs rather than the profit involved in breeding. Are you still wondering why you should get your puppy from a reputable breeder? It's because not all the breeders out there can be trusted. Some are puppy mills, and that's the worse place you can ever get a puppy because they are profit-driven. Another place to avoid is backyard breeders because they do not have the experience and are primarily after profits.
However, all the breeders we have mentioned above treat their dogs like family members because of their unconditional love for these puppies. They ensure that the environment and facility are optimal for breeding and producing quality dogs. The breeders also ensure that the future home of the Akita is good enough and can meet all the needs and wants of these dogs. Therefore, you can trust any of these breeders if you want a loyal family member and a new best friend.
If you're still deciding on a compatible dog breed, check out:
To learn more about this beautiful dog breed, watch "Akita 101! Everything You Need To Know About Owning An Akita Puppy" from Fenrir Canine Show below: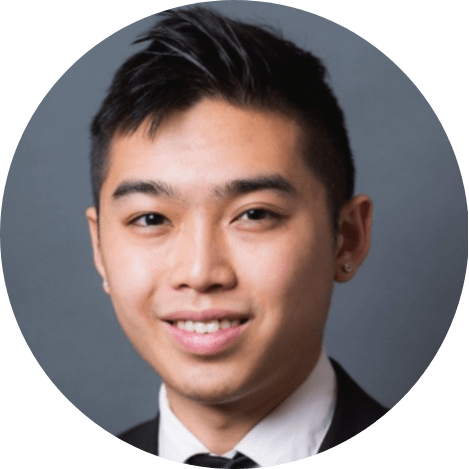 Andy is a full-time animal rescuer and owner of a toy doodle. When he's not saving dogs, Andy is one of our core writers and editors. He has been writing about dogs for over a decade. Andy joined our team because he believes that words are powerful tools that can change a dog's life for the better.
Why Trust We Love Doodles?
At We Love Doodles, we're a team of writers, veterinarians, and puppy trainers that love dogs. Our team of qualified experts researches and provides reliable information on a wide range of dog topics. Our reviews are based on customer feedback, hands-on testing, and in-depth analysis. We are fully transparent and honest to our community of dog owners and future owners.