Finding the best Siberian Husky breeders in the United States can be challenging. Siberian Huskies are widely known as sled dogs, renowned for their endurance, stamina, looks, agility, gracefulness, energy, and prominent personality. Contrary to popular belief, Siberians are not part wolves; they are purebred dogs from the indigenous people of Chukchis, who lived in northeastern Siberia.
These loyal and intelligent canines were used to pull sleds over great distances and were brought over to Alaska in the early 1900s to compete in dog sled races, and they almost always won. Some Siberian Huskies are considered highly intelligent, love to chase, jump and climb. They are incredibly energetic, fun-loving, and affectionate. This breed is very much a pack animal, they yearn for attention and interaction, and long hours alone or away from you can lead to a lot of stress.
Before scrolling down this list of Siberian Husky breeders in the United States, check out similar breeds you might like: Best Pointer Breeders in the United States and Best Akita Breeders in the United States.
Siberian Husky Dog Breed Info
As pack animals, Siberians can get along with other animals, but often, they will want to assume an alpha role. This breed has a very high prey drive, so it's vital to socialize them early, especially if they are smaller, like rabbits or birds.
Huskies love to roam and explore; they are also great escape artists! Give your husky plenty of space, exercise, and room to explore.
It is common for Huskies to have independent tendencies. Huskies will run away if off the leash, so work on this behavior often and early.
Huskies may be loveable, but they are stubborn, and it's your job to make sure they know you are the leader of the pack. Don't let them dominate you because then they will continue that behavior.
Although these beautiful puppies are always hungry and begging for food, they can be picky and have very sensitive stomachs.
For more articles with mentions of the Siberian Husky dog breed, check out: Best Siberian Husky Breeders in California and What is a Chihuahua Husky Mix?
Siberian Husky Puppies For Sale in the United States
Siberian Huskies are a ton of fun and offer so much love. With the right environment, guidance, care, and love, your Husky will be an invaluable member of your family.
Get started in advance with your Siberian Husky from our recommendations: Best Dog House For Hot Weather and Best App-Controlled Dog Door.
1. The Siberian Empire
First on the list of Siberian Husky breeders in the United States is "The Siberian Empire." Breeding since 2014, The Siberian Empire is part of the AKC Bred with H.E.A.R.T. program, a recipient of the Good Dog's Good Breeder Certificate, is a registered Class T Carrier under the Animal Welfare Act, and are First Aid Certified via the American Red Cross. The breeders at Siberian Empire take education courses and webinars to keep up their knowledge of the breed.
According to their site, they breed to make healthy, happy dogs to go to forever homes and promise to be a center for support for the life of your dog. Dogs and puppies adopted from the Siberian Empire will have either limited or complete AKC registration paperwork, be microchipped, have their vet certificate of health, be dewormed, and be vaccinated. Your puppy will leave a collar, leash, toys, food, coupons, 30-day free insurance, and information on the AKC Bred with H.E.A.R.T program.
The Siberian Empire Details
2. Wild N Wooly Huskies
Wild N Wooly Huskies is a small kennel that breeds the breed's betterment and places her dogs into forever homes. The kennel has a Good Dog Good Breeder Certification and offers a 1-year health guarantee, but it does offer support for the lifetime of your pet. Wild n Wooly Huskies immerses their puppies in several socialization and desensitization practices that experts recommend. Your puppy will come home with a blanket, a toy, a blanket, their shots, and a certificate of health. The breeding program focuses on the structure, temperament, and overall well-being of the breed. Under no exceptions will the puppy go home before the eight weeks, and a spay and neuter clause is in the contract for limited registration.
Wild N Wooly Huskies Details
3. Mirage Siberians
Elizabeth and her dogs at Mirage Siberians compete in conformation and obedience and train their dogs in agility. The kennel is part of the Bred with H.E.A.R.T. program, an AKC Breeder of Merit is a Good Dog Breeder (via Good Dog) and belongs to many kennels for the breed. Mirage offers a 6-year health guarantee, including a clause that says you must see a vet within 48hours of taking possession of your puppy.
Mirage Siberians go through the whole regiment of Puppy Culture, ENS method and will be exposed to different textures and interactive simulations. They will be litterbox trained, be used to car rides, outdoor weather, people, and other animals. Your puppy will come home with their AKC registration, a bone, a starter bag, a leash and collar, their vaccinations and will be dewormed. You can follow Mirage Siberians on Facebook and Instagram.
Mirage Siberians Details
4. Bralin Siberian Huskies
Breeding since 1985, Sheri breeds quality show dogs, pets, and sled dogs. She breeds them for health, temperament, and conformation. Her dogs also compete in conformation events. Bralin Siberian Huskies is an AKC Breeder of Merit, part of the Bred with H.E.A.R.T. program, and has a Good Breeder ribbon from Good Dog. The breeder offers a lifetime health guarantee as well as support for your furry family member.
Bralin puppies are raised with the Puppy Culture, which includes neurological and sound stimulation, household and grooming desensitization, socialization with animals, children, and people. They will also be exposed to toys, various textiles, toys, and surfaces. The puppies will be started on crate and clicker training, leash training, and no bite training. Bralin Siberian Huskies can be followed on FB or Gooddog.com.
Bralin Siberian Huskies Details
5. Chuksha
Chuksha Huskies are bred to be what they were meant to be; hard-working, energetic family dogs. The breeder spends lots of time training their dogs outside for skiing, hiking, and sledding. The dogs have their room in the house and have a large fenced yard. Their dogs are raised with the family and are meant to be family pets. Chuksha offers a 4-year health guarantee but does give lifetime support for their dogs.
The breeder uses the Avidog method of raising their dog. Avidog is based using science developed by experts and is widely approved and utilized by dog experts. Additionally, Chuksha has a health level of testing of excellent from Good Dog as well as a Good Dog Good Breeder Certificate. You can follow Chuksha Huskies on Facebook, Instagram, Good Dog or click on the link below:
Chuksa Details
6. Rose Valley Kennel
Rose Valley Kennels has been breeding since 2000, not only Siberians but Irish Setters and Dalmations. They are AKC registered and inspected and are an AKC Bred with H.E.A.R.T. breeder as well as being rated excellent by their local kennel inspectors. Puppies for adoption are meant to be lifelong members of your family, and the breeders will always be a source of help for the life of your dog. Per the contract, you are required to provide good care for your dog, including vet care, proper nutrition, exercise, etc.
Rose Valley uses Diamond Naturals as food for their dogs and will encourage you to do the same. The health guarantee tab on the site also provides info on deworming, vaccination, vet check-up, AKC registration, and other health-related information. Rose Valley Kennel also, at times, has older puppies for adoption. Although not fully grown, these Siberian Huskies will have had some training, including more progressive house and socialization training. They are usually available at 14 weeks. Additionally, you may be able to adopt a retired or adult dog.
Rose Valley Kennel Details
7. Siberian Palace
Siberian Huskies at Siberian Palace are bred for the breed's overall health, beauty, and temperament and are raised to be loyal family members. Your puppy will be enrolled in the AKC Reunite Program, will be vaccinated, microchipped, declawed, dewormed, will have a vet check and limited AKC registration paperwork. Siberian Palace Huskies also come with a health guarantee, a lifetime of support, free health insurance for 30 days, a blanket, tag, leash, harness, training, and tote bags, and proof of OFA health clearances of their parents. The breeder will take your Husky back for any reason if you are no longer able to care for it.
Dogs and puppies at Siberian Palace are raised in a family environment and have lots of socialization. The kennel is part of the Bred with H.E.A.R.T. program, a member of the AKC, and has been named as a top 3 breeder in the United States. Siberian Palace's website has many links to training, care, grooming, health, and proper food care for the breed and Doberman Pinschers, which Italy also raises. The site also has a spay and neuter contract and an article on what exactly puppy brokers and commercial breeders are. This breeder can be followed on Instagram, Pinterest, and YouTube, or follow the link below:
Siberian Palace Details
8. Dragonstone Siberian Huskies
Sean Smith is a small breeder who only has a litter or two and is dedicated to breeding healthy, happy Huskies who will go to forever homes. Dragonstone is AKC registered, awarded a Good Breeder badge from Good Dog, is part of the Bred with the H.E.A.R.T. program, and Sean is a Puppy Culture Breeder and a testing level of Great. Puppy Culture training includes many levels of socialization, desensitization, training for things such as crate and potty training, sensory and bio training, and being exposed to noises, textiles, and various elements.
The program has 50 lessons that your puppy will have been through before you take it home. The Siberian Huskies from Dragonstone will come with a Certificate of Health, vaccination records, AKC registration paperwork, a starter bag of food, their Volhardt personality test, and microchips. Dragonstone Siberians offer a 2-year health guarantee and will require you to sign a spay and neuter contract. Per the contract, if you are unable to take off your Husky, it must be returned to Dragonstone. You can apply for a Siberian Husky or a Belgian Malinois by messaging them through GoodDog.com.
Dragonstone Siberian Huskies Details
Breeder: Sean Smith
Location: Louisville, KY
9. JaxShed Team
The breeders at JaxShed Team breed for the health, beauty, and structure of the breed. Recently, they have begun showing and racing their Siberian Huskies. They are certified with CHIC, a recognized health organization for animals, have a Health Testing rating of Excellent and a Good Breeder Badge from Good Dog, and their puppies and adults get tested with OFA, DNA, and Embark. The stimulation and training JaxShed Team puppies a wide variety of socialization with people animals (including cats), children and adults, sound stimulation, various desensitization techniques such as grooming, bathing, household, and touch.
Additionally, your puppy receives potty pad and litter box training, leash and crate training, as well as name recognition and will have been on car rides and been exposed to climbing, chewing, and various surfaces. Your newest family member will come home with their AKC registration paperwork, a health certificate, their shot records, a puppy starter kit that includes a blanket, a bone, a leash and collar, flea and ticks meds, bowls, clippers, a food starter bag, treats, toys, supplements, a brush and they will be dewormed. The breeders offer a 2-year health guarantee, and their dogs are microchipped and promise to be a source of guidance and help for the lifetime of your pet. JaxShed Team can be followed on Facebook, Instagram and their website link are below.
JaxShed Team Details
10. Myths and Legends Siberian Huskies
Last on the list of Siberian Husky breeders in the United States is "Myths and Legends Siberian Huskies." Tiffany Kemp refers to her program as a family home where dogs are raised to better the breed and that they are not a kennel. Dogs from Myth and Legends are hand-raised in the house and compete in shows and events, socialized in 4-H and obedience classes, and all adults are OFA Certified. Good Dog has given Myths and Legends a Health Testing Level of Excellent and a Good Breeder Badge. Your puppy will come with a 2-year health guarantee, their shot and deworming records, a vet check-up, they will be microchipped and have their AKC registration paperwork.
Myths and Legends utilize the Puppy Culture method and introduce manners, crate training, house training, and no bite or chew training. For any reason you're unable to care for your Siberian Husky, you must return it to Myths and Legends. The breeder does offer stud services, and you can apply for complete AKC registration for additional rights, including breeding rights. Myths and Legends Siberian Huskies' social media links are Facebook and Instagram and can be found on GoodDog.com.
Myths and Legends Siberian Huskies Details
Conclusion For The "Best Siberian Husky Breeders in the United States"
Siberian Huskies are easy to love; they're funny, playful, clever, fuzzy, and they adore you as much as you love them! Despite being stubborn and even disobedient when the mood strikes, they're some of the easiest dogs to train. As an owner of these mischievous puppies, it's crucial to commit to positive reinforcement, lots of exercises, and stimulation. Be prepared for loads of shedding, digging, and constant attention-seeking.
It's vital to research facts and traits about Siberian Huskies, to ensure that you provide the right home for these intelligent animals and that you've chosen the right breed to fit your lifestyle and family dynamic. Several experts, breeders, bloggers, and vets can provide excellent tips and knowledge. All dog owners learn, along with their loveable puppies, how to be a family. You don't need to know everything, keep learning, and every day with your beloved Siberian will be a great day. Check out these links below for tips on questions you need to ask yourself before adopting a Siberian Husky.
For more articles with mentions of the Siberian Husky, you can check out:
You can learn more about the Siberian Husky by watching "Siberian Husky Pros and Cons" from Cocker Spaniel World down below: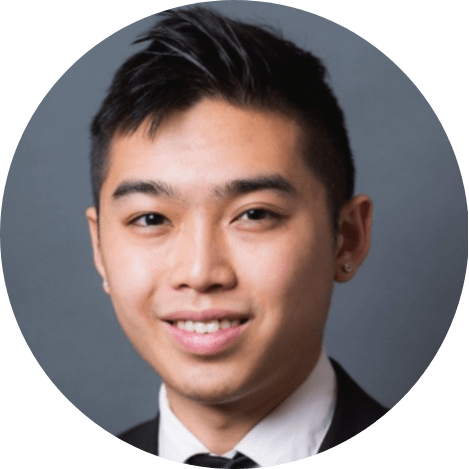 Andy is a full-time animal rescuer and owner of a toy doodle. When he's not saving dogs, Andy is one of our core writers and editors. He has been writing about dogs for over a decade. Andy joined our team because he believes that words are powerful tools that can change a dog's life for the better.
Why Trust We Love Doodles?
At We Love Doodles, we're a team of writers, veterinarians, and puppy trainers that love dogs. Our team of qualified experts researches and provides reliable information on a wide range of dog topics. Our reviews are based on customer feedback, hands-on testing, and in-depth analysis. We are fully transparent and honest to our community of dog owners and future owners.