If you're searching for the best Bloodhound breeders in the United States, then you've come to the right place. Getting a top-quality Bloodhound is no easy task, especially if you don't know where to start. The best place you can get a good quality Bloodhound puppy is from a reliable breeder. However, finding one takes a bit of effort, which is why we've put together some places where you can find high-quality Bloodhound puppies. Before going through our list of best Bloodhound breeders in the US, you need to understand that different types of Bloodhound breeders are available, with many differences.
Before scrolling down this list of Bloodhound breeders, check out other dog breed recommendations you might like: Best Pointer Breeders in the United States and Best Basset Hound Breeders in the United States.
Types of Bloodhound Breeders
The need to purchase a Bloodhound puppy from a reputable breeder cannot be overemphasized. It's imperative. There are many Bloodhound breeders, but you must know the types to avoid. Adoption agencies, backyard breeders, and puppy mills are poor sources of Bloodhound puppies.
Here's an overview of the types of Bloodhound breeders:
Adoption Agencies: You can get a Bloodhound puppy from an adoption agency. There are many dogs out there that are unloved and homeless. These dogs need a loving family, and you might be tempted to get your Bloodhound from an adoption agency. However, while these dogs are usually well-trained, they may not be a good fit for your family or are already a few years old.
Backyard Breeders: These breeders are amateurs, and they use substandard techniques. They mate their dogs without preparing or planning, and they do not provide enough care for their puppies. Backyard breeders are never ethical breeders, and they only breed dogs for profit.
Puppy Mills: Avoid these breeders because they keep their dogs unsafe, unsanitary, and cruel. These breeders are profit-minded, and they pay very little attention to producing high-quality dogs.
Reputable Breeders: Reputable breeders are the complete opposite of puppy mills. They value their dogs and take care of them to ensure that they maintain ethical standards. These breeders carry out regular health checks on their dogs to ensure that they are healthy. Reputable breeders are not profit-driven, and they also ensure that good people purchase their puppies.
Bloodhound Puppies For Sale in the United States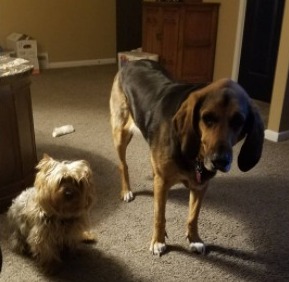 This list compiled by our team at WeLoveDoodles will help you find the most reputable Bloodhound breeders in the United States. Remember – if you're planning to bring home a Bloodhound companion from an unknown breeder, we highly recommend you do your due diligence. There are numerous Bloodhound puppy mills out there, and it's best to stay cautious.
Get started in advance with our dog product recommendations: Best 72-Inch Dog Crate and Best Dog House For Hot Weather.
1. Sanctuary Hounds and Pointers
First on the list of Bloodhound breeders in the United States is "Sanctuary Hounds and Pointers." Sanctuary Bloodhound Breeders have been breeding high-quality dogs since 1992. Breeding healthy dogs with good temperaments is the priority of this breeder. They are not profit-driven, which is why they breed top-performance dogs. Sanctuary Bloodhound is a member of the American Kennel Club, with the AKC Breeder of Merit award. Contact this breeder if you are looking for high-quality Bloodhound puppies. They have produced many award-winning puppies, performance title holders, and hound group winners. Sanctuary Hounds and Pointers have also produced puppies for different Law Enforcement agencies.
Sanctuary Hounds and Pointers Details
2. Brittany Buchanan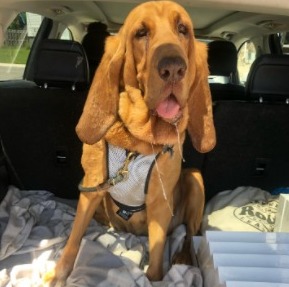 This is a reputable Bloodhound breeder in North Carolina. Their dogs are tested regularly and are free from the elbow and hip disorders through OFA. Brittany Buchanan also raises dogs that are tested for clear degenerative myelopathy and cardiac clearances-echocardiogram. This breeder is committed to breeding dogs for proper confirmation so that they can perform at their best.  All the puppies from this breeder are AKC registered. The breeder is open to any questions you have, which is a sign of a good reputation. Brittany Buchanan also prides itself on producing desensitized and well-rounded puppies which are eager to take the world.
Brittany Buchanan Details
3. Hickory Hollow Hounds
This kennel is located in Southern Illinois, and Donald Ozee, the breeder, has been breeding Bloodhounds since 2013. Hickory Hollow Hounds is a responsible and dedicated breeding kennel, which is why AKC supports it. The breeder loves their puppies, and they ensure that they get to the right family. Before you get a puppy from this breeder, you'll need to fill the questionnaire on the site. Some of the questions you'll answer include stating why you want a Bloodhound and the type of care you'll provide for the dog.
Hickory Hollow Hounds Details
4. M&M Bloodhounds
M&M Bloodhounds have been in the business of producing high-quality Bloodhounds since 2000. The main goal of this breeder is to breed sound dogs that conform to ABC and AKC breeding standards. However, it is important to note that this breeder does not always breed. Most of the dogs from this breeder have taken on different search and rescue carriers. This breeder will always see the dogs born into their family as family members. That's the main reason why they always keep in touch with their owners to ensure that the dog is doing well. M&M Bloodhounds is located in Charlotte, NC.
M&M Bloodhounds Details
5. Flessner Kennels
Flessner Kennels started breeding Bloodhounds over 25 years ago, and the breeder made it a commitment to breed only dogs that can improve the American Bloodhound line. The breeder has remained dedicated and has put in so much hard work to produce winning dogs continuously. Flessner Kennels also ensure that their dogs are beautiful and with good temperament. You can count on Flessner Kennels if you are looking for a reputable. The breeder performs regular health tests on all their dogs to ensure that they are healthy and free from genetic disorders.
Flessner Kennels Details
6. Treasure Kennels
Here's another breeder that has been in business for a very long time. Treasure Kennel has been breeding since 1991, and they have stayed committed to producing high-quality puppies all these years. The breeder is also a registered member of the American Bloodhound Club. The owner of this kennel is Susan Cook Markley, and her dogs are involved in trailing trials and AKC conformation shows. The breeder produces all-around Bloodhounds, and these dogs make great companions and search and rescue dogs. All their dogs come with a lifetime commitment from the breeder and a health guarantee.
Treasure Kennels Details
7. Cyclone Ridge Kennels LLC
You can count on Cyclone Ridge Kennels LLC for your high-quality Bloodhounds. They have been in business since 2009, and they love all their dogs more than anything, which is why they give them a lot of attention and meet all their needs. This breeder gets all their dogs tested to ensure that no genetic disorder is passed onto offspring. One thing about this breeder is that they have never had any parasites in their adults or puppies because of their strict health checks and regime. You'll need to fill in a questionnaire before you can get a puppy from this breeder. This is to ensure that their dogs get to the right family.
Cyclone Ridge Kennels LLC Details
8. HurCompany
Kimberly Hur is the brain behind this company, and she specializes in breeding high-quality Bloodhounds. The breeders also breed Louisiana Catahoula Leopard Dogs and Anatolian Shepherd dogs. HurCompany has been breeding since 2008 and has stayed committed to producing high-quality and healthy dogs. The breeder has a passion for animals, and you'll find goats, horses, chickens, cattle, and different farm animals in the kennel. Like all the breeders we have mentioned above, HurCompany is also a registered member of the American Kennel Club.
HurCompany Details
9. Whitley Wrinkles Bloodhound Puppies
This breeder produces puppies from AKC-registered parents. Whitley Wrinkles Bloodhound is a new breeding kennel that started in 2021 but is committed to producing high-quality Bloodhound. Their puppies will make a perfect companion for any home. The breeder gives their puppies dewormed at week three and ensures that all their vaccines are taken at week 6. You can contact this breeder for more information.
Whitley Wrinkles Bloodhound Puppies Details
10. Sage Mountain
Last on the list of Bloodhound breeders in the United States is "Sage Mountain." Sage Mountain is located in Wyoming, and they produce AKC registered Bloodhounds with the most sought-after bloodlines. The breeder is not profit-driven but committed to producing high-quality Bloodhounds. They raise their puppies in their home and ensure that they are checked by a vet regularly. When you contact this breeder for a puppy, you'll get a contract with lifelong support and a two-year health guarantee.
Sage Mountain Details
Website: Sage Mountain
Address: Wheatland, WY 82201
Phone: 307-359-0265
Conclusion For The "Best Bloodhound Breeders in the United States"
Getting a Bloodhound should not be a decision you rush into because many breeders are profit-driven. It would be best if you had a Bloodhound of high quality, with a good temperament, and most of all is a healthy Bloodhound. You can only get this from a reliable breeder. We have provided ten dedicated and AKC registered Bloodhound breeders in the United States. You can always ask friends or family for recommendations, but rest assured that you'll get a healthy and high-quality Bloodhound with this list of breeders.
For more articles with mentions of the Bloodhound, check out:
To learn more about the Bloodhound, you can watch "All About Living with Bloodhounds" from Dogumentary TV down below: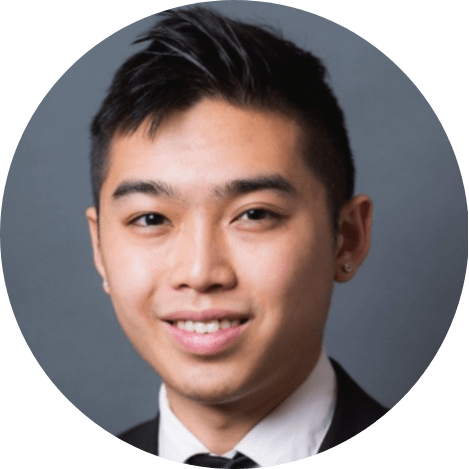 Andy is a full-time animal rescuer and owner of a toy doodle. When he's not saving dogs, Andy is one of our core writers and editors. He has been writing about dogs for over a decade. Andy joined our team because he believes that words are powerful tools that can change a dog's life for the better.
Why Trust We Love Doodles?
At We Love Doodles, we're a team of writers, veterinarians, and puppy trainers that love dogs. Our team of qualified experts researches and provides reliable information on a wide range of dog topics. Our reviews are based on customer feedback, hands-on testing, and in-depth analysis. We are fully transparent and honest to our community of dog owners and future owners.