Those who want to bring a new puppy into the family may feel overwhelmed by the options, from looking for the best dog breeders in London to the best shelters. You may even be able to adopt from a friend who's looking to rehome a dog.
Well, any of these options are great, provided you avoid puppy mills and make sure your puppy is coming from a safe home. But if you have your heart set on a purebred puppy, you'll need to find responsible dog breeders in London.
We've compiled a list of a few of the best kennels and we hope it aids you in finding a new companion. Whether you're considering a Chihuahua, a Chow Chow, or anything in between, begin your search here.
Before scrolling down this list of dog breeders in London, check out these related articles: Best Pet Shops in London and Best Dog Rescues in London.
1. Perfect Pups Ltd
Perfect Pups Ltd is the first of our top London dog breeders, and they're KC-member breeders. The Kennel Club ensures that those who wish to produce litters of KC-recognized dog breeds are doing so within strict guidelines for health and safety.
Your Toy Poodle puppy will be in very good hands in the weeks before he or she goes home with you.
Perfect Pups Ltd specializes in Toy Poodles. At present, the team has one dam and one sire, and they only produce puppies on occasion. If you're interested in being placed on the waiting list please contact the kennel.
You'll be asked about your home and your family, and you will have the opportunity to interview the breeder, too.
Mom and Dad have been genetically tested and Perfect Pups arranges for each puppy to have a nose-to-tail veterinary checkup before being placed for adoption. Puppies are well socialized while in the care of Perfect Pups Ltd, too, making them great companions to children and other pets.
If you're not convenient to the kennel's City Road location you can arrange for delivery of your dog. Transportation will be arranged directly with the breeder; speak with the Perfect Pups staff for pricing and travel specifics.
Perfect Pups Ltd Details:
2. Pomeranian Puppies London
The next breeder, Pomeranian Puppies London, specializes in Pom puppies that are as fluffy and friendly as they come. The kennel is KC registered and your puppy will come with registration papers, too. Speak to the kennel about what breeding rights, if any, are available for purchase.
To view available puppies simply click the "available puppies" link on the main page of the Pomeranian Puppies London website. You'll be brought to a page with professional pictures of the stunning puppies. Selecting a photo will bring you to a page with your puppy's stats as well as additional pictures.
Contact the breeder to express your interest in a specific puppy and the kennel will let you know about pricing and payment options. A deposit may be required to hold a dog if it's not old enough to go home with you just yet.
Puppies are microchipped for safety and, of course, will have been vaccinated and dewormed upon pickup or delivery at your home. Travel arrangements may be made but because these puppies are so tiny your options may be limited.
Pomeranian Puppies London Details:
3. The Pedigree Paws
The Pedigree Paws isn't a breeder but instead is a platform that connects pets with their new forever homes. Puppies and kittens are both available through this site and The Pedigree Paws has a strict policy against puppy mills. They utilize a network of breeders across Europe to provide healthy companions to families in London and elsewhere.
You can search available puppies by breed if you know what type of dog you'd like to purchase. Simply select the breed and view the puppies.
If not, you can browse through the entire list, then click through when you see a dog that sparks your interest. Puppy prices are displayed directly beside the dog's picture, and you can sort by price if you have a specific budget.
Your puppy's biography will indicate whether your dog comes with a health guarantee or a spay or neuter contract. You'll enjoy reading your puppy's short biography and learning more about his or her personality before you contact the breeder using their preferred method.
Delivery may be available, but small dogs may have to be picked up in person for safety and health reasons.
All dogs will be vet-checked, vaccinated, and dewormed when they go home, and most will be microchipped as well. Speak to the breeder about whether you'll have the opportunity to purchase breeding rights for your dog.
The Pedigree Paws Details:
4. Bullyview
Bullyview is less than an hour outside London, and they're a small-scale breeder of Bull Terrier puppies. The kennel is run by a husband and wife team of experienced breeders who also have a history of judging dog shows.
Puppy pricing is set at the discretion of the breeder and will vary based on the dog's pedigree, characteristics, litter size, and other factors. Litter announcements and puppy pictures are kept current on the Bullyview website. Feel free to contact the group if you're interested in learning about upcoming dogs.
Your dog will come from champion stock and Bullyview will make sure you go home with all appropriate KC registration papers. You'll receive vet records as well, and you may need to sign a contract stating that you're willing to spay or neuter your dog when he or she is old enough.
Whether you adopt your puppy from Bullyview or any other breeder, be sure to ask the kennel about their boarding service. Your puppy can stay while you're away; he or she will stay in a climate-controlled kennel with an attached run. Call for pricing and reservations.
Bullyview Details:
5. The Kennel Club
The Kennel Club is a nationally-recognized organization that is committed to preserving the integrity of the breeds they recognize. Kennel Club (KC) member-breeders must adhere to very high standards when producing litters and raising dogs.
Businesses that do follow these guidelines are permitted to post ads for puppies and stud services on the KC marketplace, and shelters are permitted to post dogs, too.
To find London dog breeders, you'll first need to search by breed. Once you've been given your search results, you can choose to narrow down the list by location. Enter your postcode to find a Kennel Club Assured Breeder in your neighborhood.
The prices of dogs are determined by the kennel owner and may vary based on the puppy's characteristics. In most cases, you'll need to purchase breeding rights separately and in addition to the purchase price of your dogs. Otherwise, your dog will come with limited registration and you won't be able to show or breed him or her.
When you've found a puppy that meets your preferences for breed, price, and location, contact the breeder using his or her preferred method.
Most have a telephone number listed though others may only have an email address. Discuss the terms of the purchase and arrange for any necessary travel directly with the breeder.
The Kennel Club Details:
6. Puppies.co.uk
Puppies.co.uk is another nationwide platform that is useful for finding dog breeders in London and surrounding areas. This website allows shelters, breeders, and individuals to advertise puppies. However, the website owners do not Individually screen each breeder. It will be up to you to ensure that you've researched the kennel, read reviews, and interviewed the kennel team.
Because puppies can be sold by anyone who wishes to create a listing, the prices of puppies will vary greatly. You can purchase a purebred puppy from a breeder for thousands of dollars or you can adopt from an individual who's rehoming their pet for no cost at all.
Carefully review each listing to learn more about what you can expect at pickup. At a minimum, you should receive vet records and KC registration papers. If you're adopting from a shelter you'll need a spay or neuter agreement or verification that your puppy has been altered.
Puppies.co.uk Details:
FAQs
Is it okay to buy a dog from a breeder?
Purchasing a puppy or dog from a breeder is a great way to find your next companion. A reputable breeder will have healthy, vet-checked puppies available. Their parents should have been healthy dogs that had extensive DNA testing, and registered if possible.

All of this leads to healthy dogs with fewer health issues, that live long lives. A breeder that has dogs that are in good health, is knowledgeable about the breed, and knowledgeable about good breeding practices will be less likely to be a puppy mill.
What are red flags when buying a puppy?
When purchasing a puppy, there are a few things to look out for. Anyone requesting money without meeting the animal is probably a scam. If the location of the puppy has many dogs that are untrained and appear to have multiple litters may be a puppy mill. If the breeder isn't knowledgeable about the breed of dog they're advertising, the parent dogs, is willing to send puppies home before 8 weeks, and doesn't answer your questions, that is a red flag. Finally, puppies that don't have vaccination records, deworming guarantee, or registration papers should be avoided. However, not all breeds can be registered, such as Pit Bulls or mixed breeds like Goldendoodles, so knowing a little about the breed ahead will help you determine if not being registered is a red flag.
What is the best age to get a puppy from breeder UK?
The best age to get a puppy in the UK is 8-10 weeks. This is the rule of thumb across the board. Some dog breeds may benefit from spending more time with the mother, such as Doberman Pinschers who gain important socialization cues from their mother. Speak with the breeder you want to work with to learn more about their practices and when you can take your puppy home.
Conclusion For "Best Dog Breeders in London"
Are you a London resident who's considering bringing in a new furry family member? Great. It's important that you find a reputable breeder to assist you through your adoption journey.
Whether you're adopting from a shelter or purchasing a purebred, you'll need a responsible alternative to puppy mills that are unsafe and unhealthy for animals.
The breeders and kennels on this list are only a handful of the many dog breeders in London, UK. Review the great breeders on this list to better understand how to select a kennel. Then, if you can't find your puppy from our listed breeders, conduct your own search for a puppy breeder that better suits your needs.
For more guides similar to this list of dog breeders in London, check out these guides:
Before you bring home a dog from a breeder in London, you can learn more about dogs by watching "15 Things Dogs Love the Most" down below: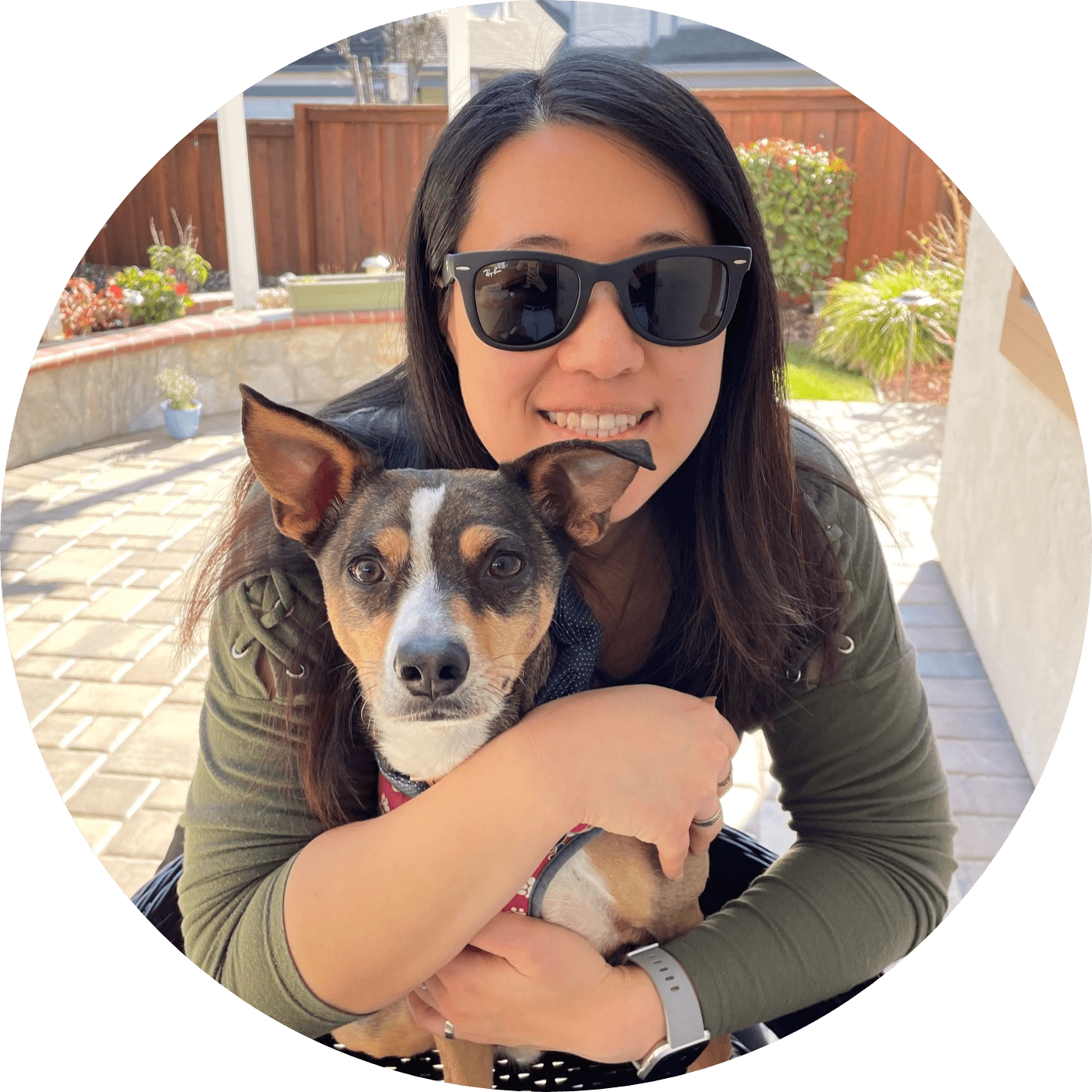 Dr. Sabrina Kong graduated from the Royal Veterinary College in England in 2016 and has been working at a small animal clinic in Northern California since then. She grew up in the Bay Area and got her bachelor's degree from Cal Poly San Luis Obispo. She also became a Certified Canine Rehabilitation Practitioner through a program at the University of Tennessee.
When she isn't in the clinic taking care of her four-legged patients, she enjoys traveling and trying new foods with her friends and her three-legged dog, Apollo. She adopted Apollo from her clinic when he was a puppy with numerous health issues. Dr. Kong truly cares about taking care of animals.